On the Road is a weekday feature spotlighting reader photo submissions.
From the exotic to the familiar, whether you're traveling or in your own backyard, we would love to see the world through your eyes.
Thanks to everyone for all the ideas this week!  I read all the comments in real time last night and then read them again today.  After this lovely road trip to Southern Chile is complete, let's go with Parks After Dark for our next series.  National parks and state parks are good – that gives more people an opportunity to submit their photos.

Parks After Dark will start in just over a week, so start your engines start sending in your photos! Also, I don't know how long that series will last, so please also start sending in your photos for Fall Colors and for New Orleans.

We'll have another powwow in a couple of months to figure out where to go after that.
lashonharangue in Chile
We drove off the ferry in Caleta Gonzalo and arrived in a temperate rainforest. Thick wet vegetation closed in on both sides of the gravel road. A few miles after disembarking we arrived at the Sendero Cascadas Escondidas campgrounds. This is at the northern end of the million acre Parque Pumalín. It was early season and there was only one other camper there. We set up our tent and started hiking up a wet trail that left from near our campsite.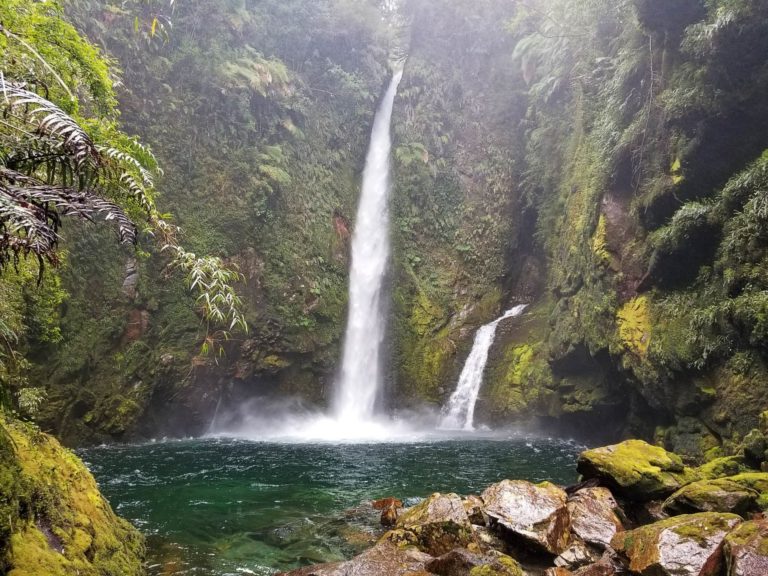 Sendero Cascadas Escondidas
December 4, 2018
The trail up to this waterfall was a series of wet wooden stairs. This rainforest is known for its endangered old growth Alerce (fitzroya) trees. They can live for three thousand years and the park has about a quarter of those remaining in Chile.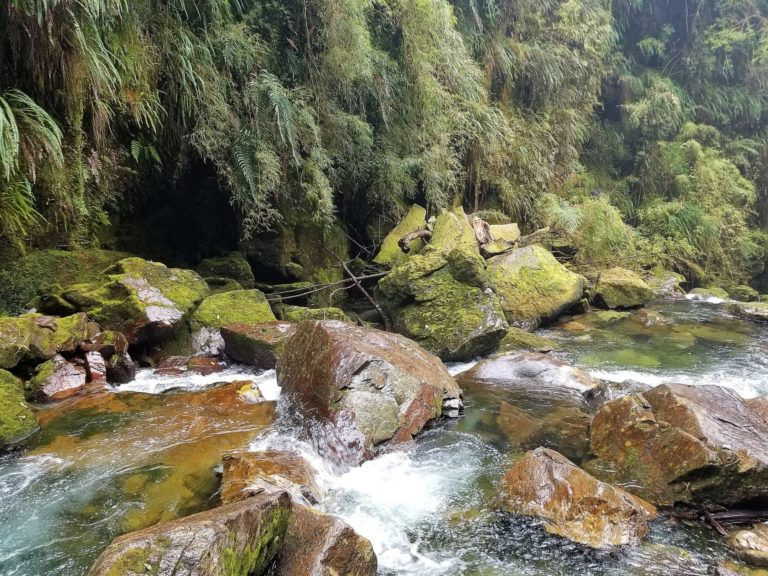 Sendero Cascadas Escondidas
December 4, 2018
At the base of the waterfall looking downstream.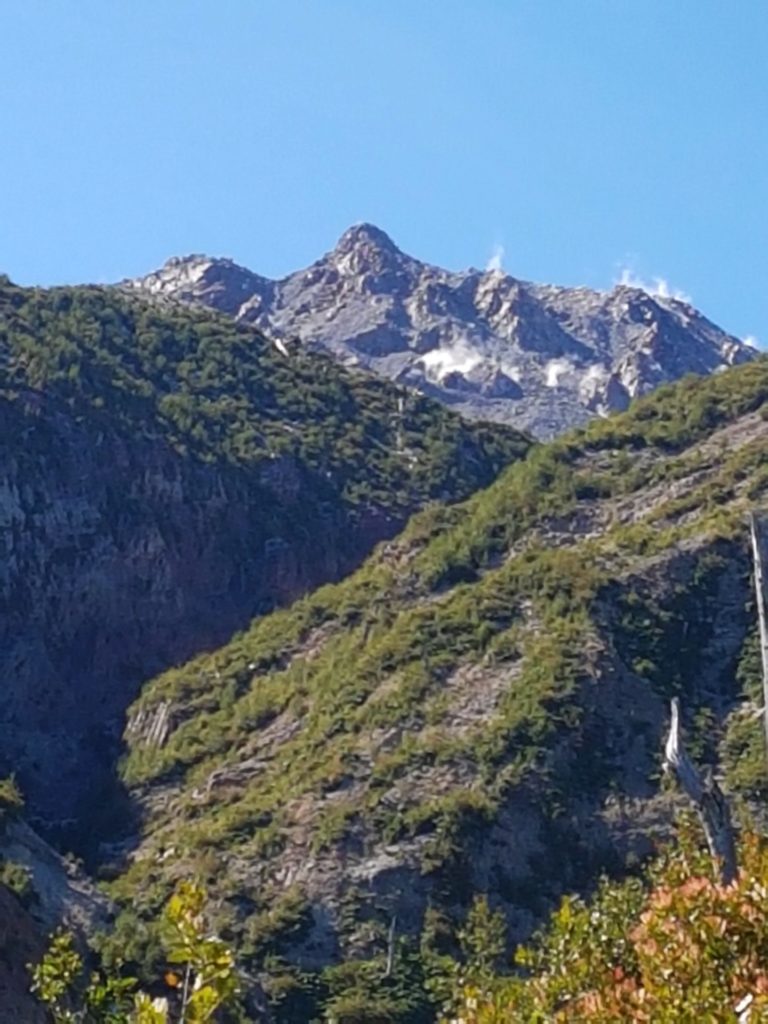 Chaitén Volcano
December 6, 2018
My spouse was dealing with a chest cold so we drove to the town of Chaitén and checked into a hotel. The next day I drove back north a few miles and hiked up the trail to the volcano. It erupted in 2008 and lahar flows and ash damaged the town. The government offered to move the town further south away from the volcano but the residents didn't agree.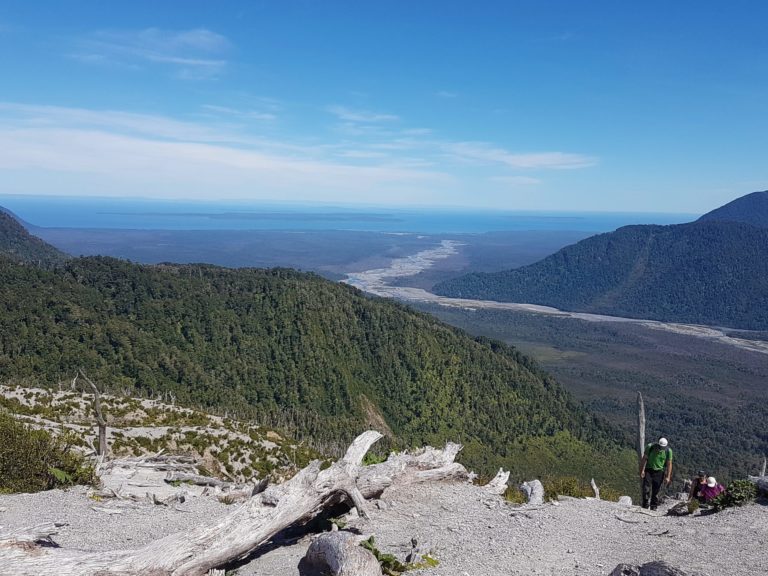 Chaitén Volcano
December 6, 2018
It was a steep trail without much shade. This is at the top looking out toward the Pacific. The town of Chaitén is down the coast to the left.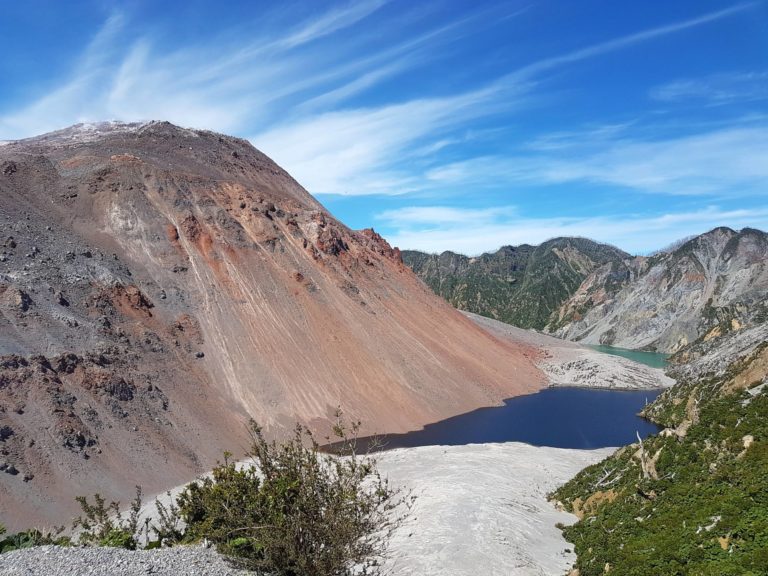 Chaitén Volcano
December 6, 2018
Some of the summit of the volcano and the debris/ash below in the caldera. There are bits of steam/gas coming from the top.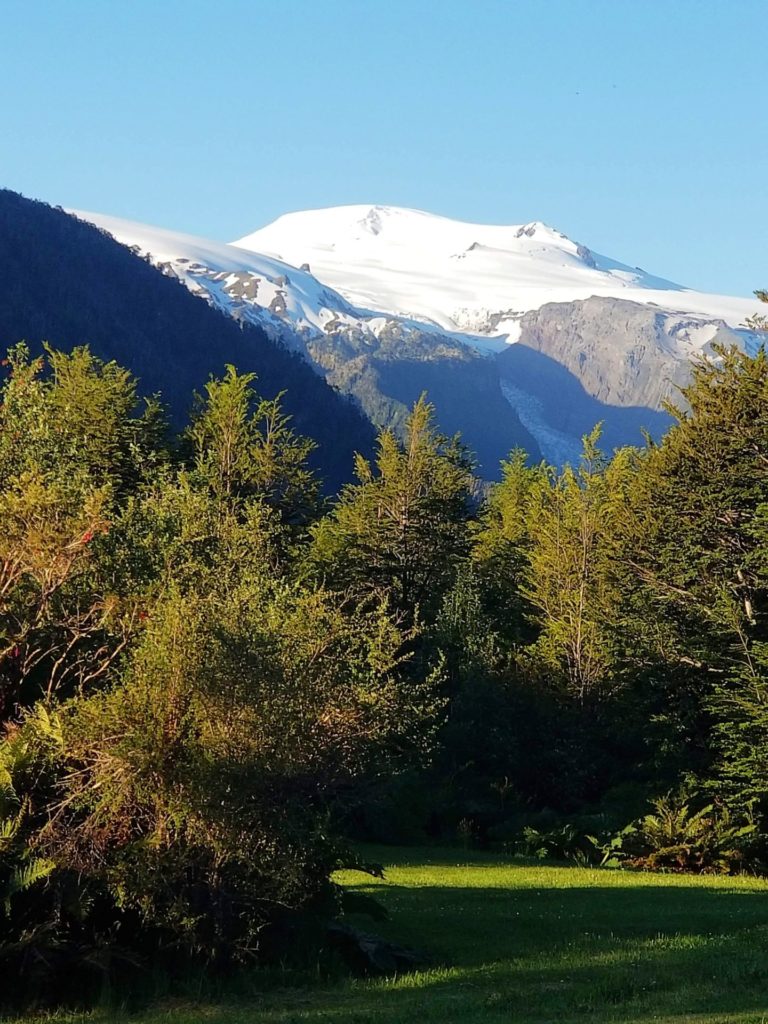 Ventisquero Yelcho Campground
December 7, 2018
Heading south from Chaitén we arrived at a lovely campground with a view of the Yelcho glacier (ventisquero is glacier in Chilean spanish). It is also part of Parque Pumalín. This was the view from our campsite. The developed campgrounds all seemed to have manicured lawns.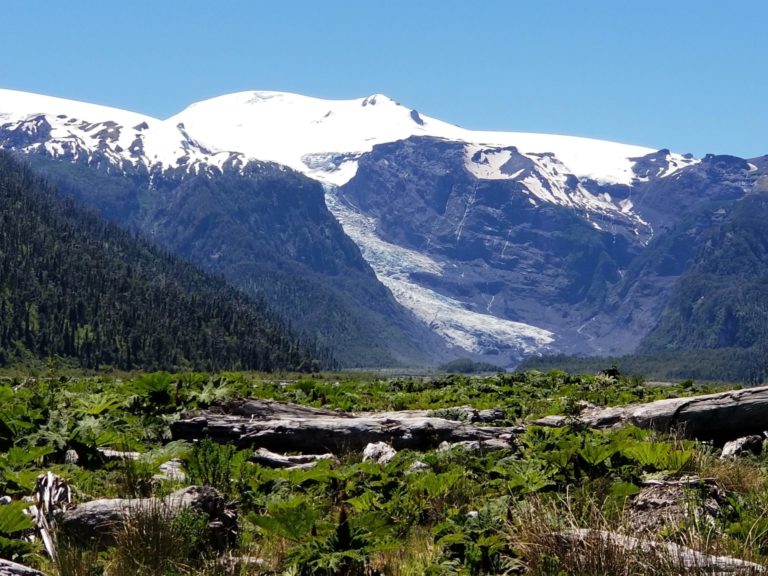 Ventisquero Yelcho
December 7, 2018
We hiked out from the campground toward the glacier. The trail had lots of fallen trees and it became more like a marsh as we made our way. This photo was from a few miles away.  We gave up and turned around. Information online says they have recently opened an improved trail to the face of the glacier.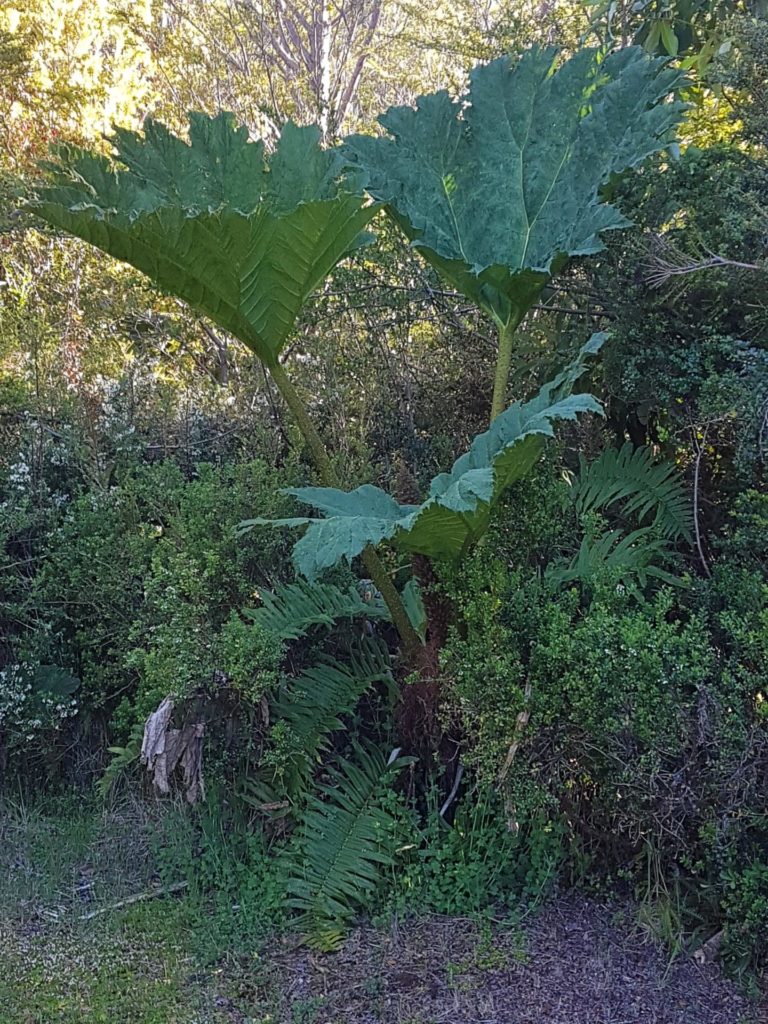 Ventisquero Yelcho Campground
December 7, 2018
This plant is known as giant rhubarb or Chilean rhubarb. It is not actually related to rhubarb but it is used in food in a similar way in Chile. The leaves are about 3 feet across. This one was next to our campsite in the campground but we saw them frequently in the wetter regions of Patagonia.