On the Road is a weekday feature spotlighting reader photo submissions.
From the exotic to the familiar, whether you're traveling or in your own backyard, we would love to see the world through your eyes.
I really admire the sense of adventure I see in so many of these posts.  "A friend encouraged me to visit the Philippines."  The response was apparently: "okay, let's go!"  This is part one of a two-part series.

Oh, and beware of adorable puppy below.  ~WaterGirl
way2blue
A friend who grew up in Philippines encouraged my husband & me to visit; another friend who grew up in Guam, with family in the Philippines, said 'Province of Palawan'.  So we headed there in February 2016.  I must say inter-island air travel is erratic.  Our flight to the town of Coron on Busuanga Island (not to be confused with the nearby island of Coron) was delayed for hours, and we'd pre-arranged to be picked up by boat at the Coron port at a specific time…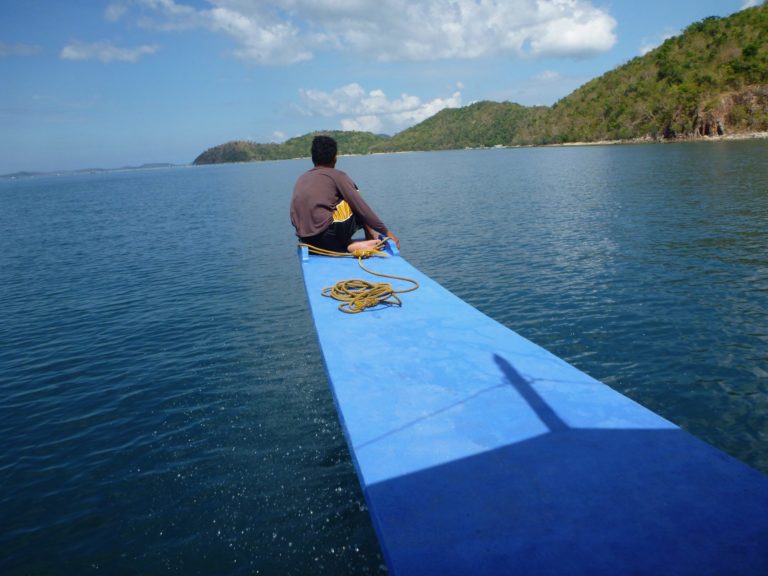 ARRIVING AT CHINDONAN ISLAND.
The first resort we visited, on Chindonan Island, was run by two Danes.  The only resort on the island.  It had only recently been rebuilt after 2013 Super Typhoon Yolanda.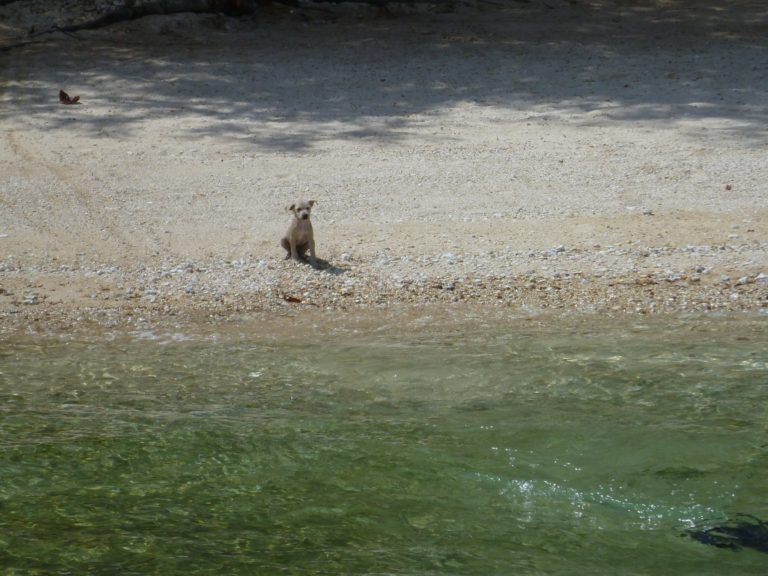 PUPPY AT PASS ISLAND.
We took day trips to nearby islands during our stay.  One to the tiny island of Pass, where an adorable puppy befriended my husband and didn't want to be left behind.  (We met more Danes here.)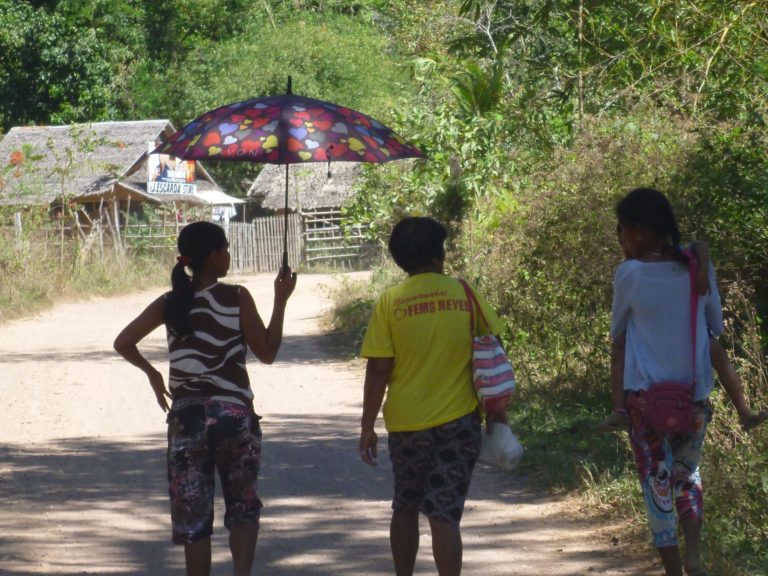 VILLAGE ON CHINDONAN ISLAND.
Typical scene in this part of the Philippines.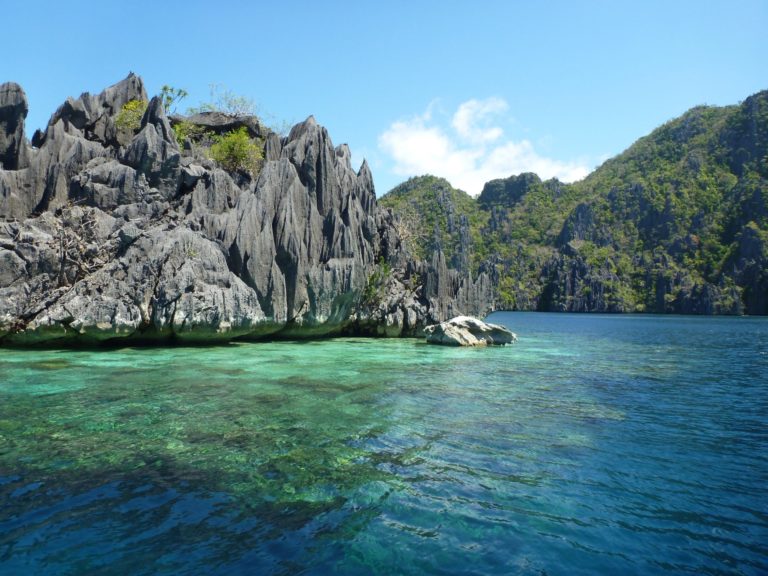 CORON ISLAND.
Our second resort was above the town of Coron on Busuanga Island.  We spent too much time trying to get our flights to Palawan Island rebooked, as one leg had been rescheduled to arrive in Manila after the connecting leg had already left…  (We finally booked seats on a scheduled charter direct to Puerto Princesa.)  Meanwhile we visited the iconic Coron Island.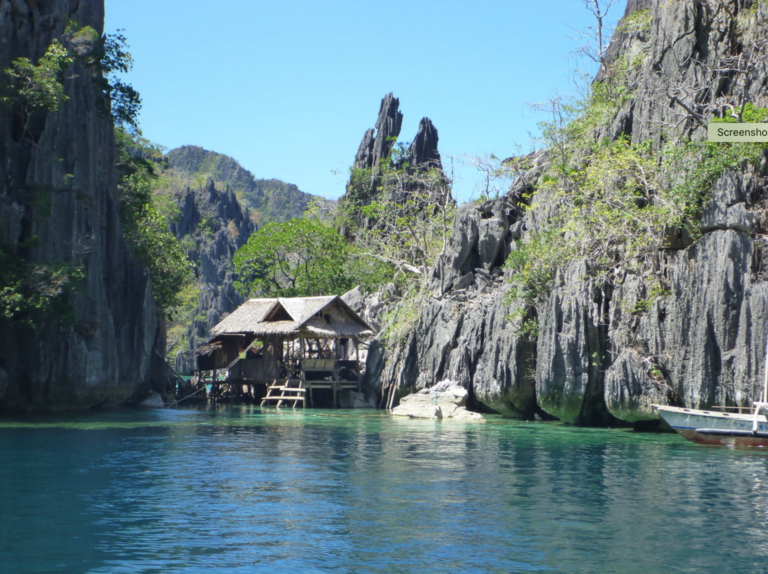 CORON ISLAND.
Our boat wandered between amazing rock islets.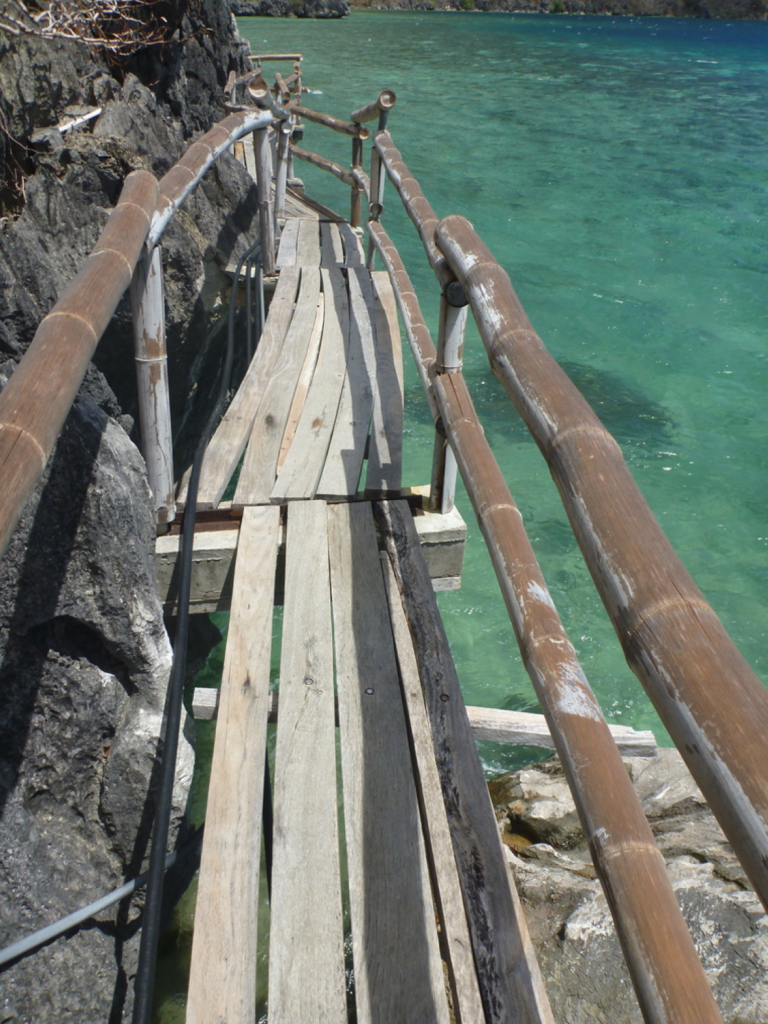 RICKETY WALKWAY ON SANGAT ISLAND.
Our third resort was on Sangat Island, again the only resort on the island.  The 'house reef' was spectacular.  So many fish, I didn't feel the need to 'see' everything, rather had fun sweeping my arms through schools of thousands of brightly colored fish to watch the 'flock' morph around my arms.  A solitary, medium-sized fish striped like a zebra with bright yellow lips & fins was my favorite.  Very cool.  Followed those around a lot.  I'd wanted to see seahorses, but alas, they're elusive.
We often joined the scheduled morning dive as the target was shallow enough for snorkelers.  The deeper afternoon targets were Japanese warships sunk in a famous aerial attack by U.S. Navy bomber & fighter aircraft in September 1944.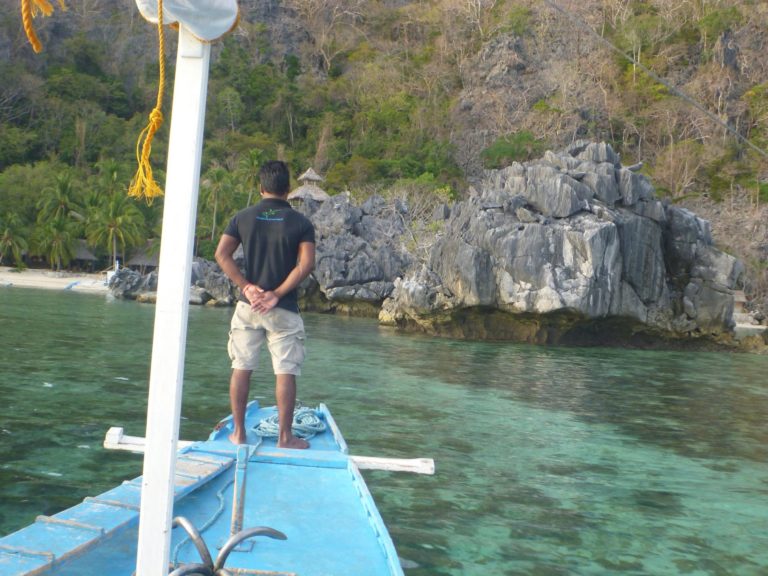 ARRIVING BACK AT SANGAT ISLAND.
The islet in the foreground hosts a terrace & bar perfect for watching the sunset.  (To be continued…  )