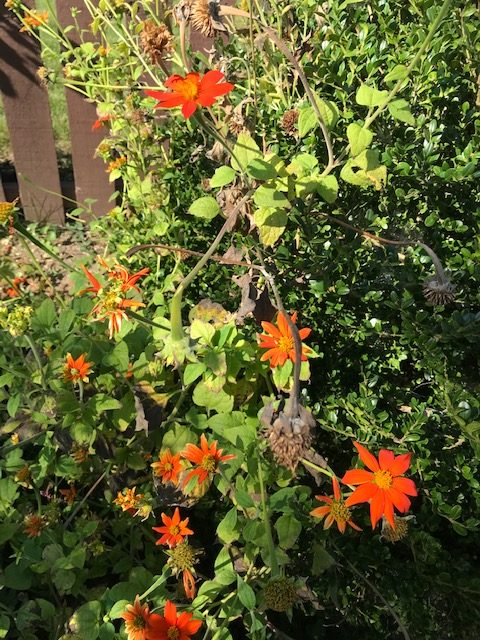 Summer, it's officially over! From commentor Lapassionara:
If you need garden photos, I snapped some of the fall color in my garden. The top photo is a close up of my Mexican Sunflower. It is starting to go to seed, but it has been a wonderful butterfly magnet this summer.

Some sassafras leaves…


Some oak leaf hydrangea leaves…


And some Virginia sweetspire bushes, all getting their fall color.


The final photo is of my small sunflowers, which really did well this year.


I gave up trying to grow vegetables years ago, and I am envious of all the wonderful harvest photos from other jackals.
***********
What's going on in your garden(s), this week?