On the Road is a weekday feature spotlighting reader photo submissions.
From the exotic to the familiar, whether you're traveling or in your own backyard, we would love to see the world through your eyes.
Albatrossity in Scotland
We spent a couple of days poking around on Uist, both at the Balranald reserve and wider afield. Per usual, we had some sunny intervals, but generally the weather was either overcast or actively raining. The locals seem to ignore that kind of weather, so we adjusted accordingly. We did see the bird that Balranald is most noted for, the rare and endangered Corncrake, but it was a brief sighting as the bird scooted across the trail in a brief downpour. So no pics of that one!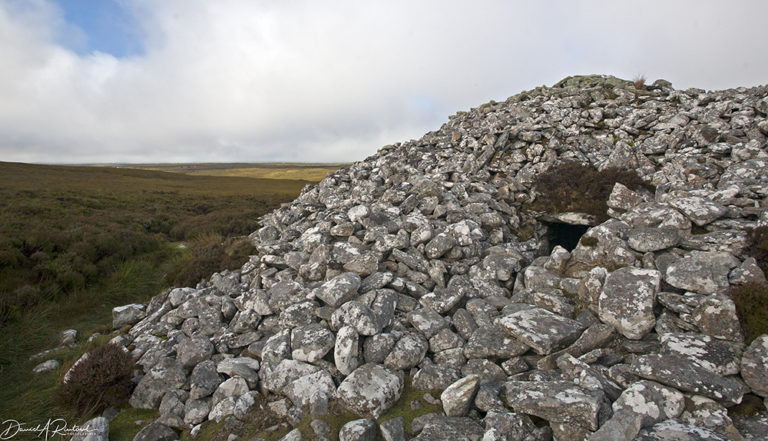 Uist
July 22, 2008
One of the sites that Elizabeth wanted to see was a 5000 year-old tomb known as Barpa Langass. One of the amazing things about stone structures in this part of the world is both how ancient they are, and how much access you have to clamber around them and even crawl around inside. My 6'4″ frame was not going to be happy inside this one, but Elizabeth was eager to explore it. So here is a picture of the tomb and entrance, and a picture of how to exit from an ancient chambered tomb, using Elizabeth as a model.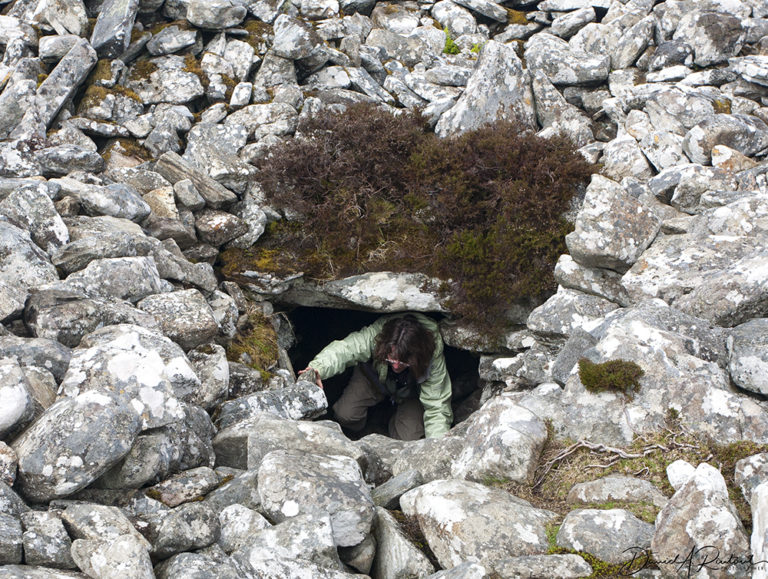 Uist
July 22, 2008
Emergence from the chambered tomb.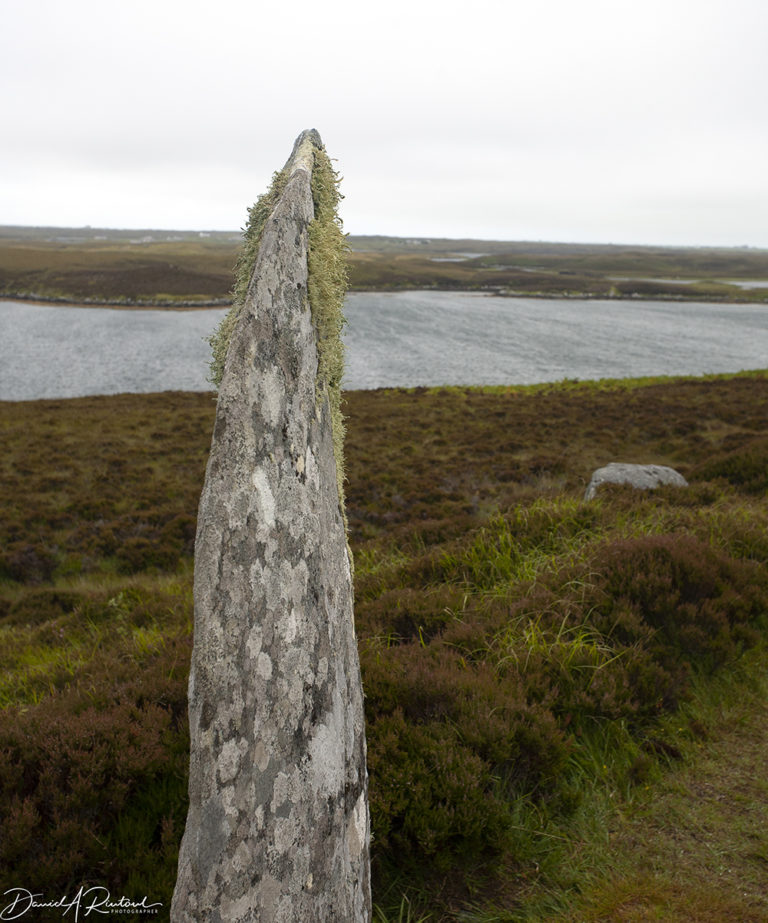 Uist
July 22, 2008
From Barpa Langass it is a short hike to another archaeological site, the stone circle known as Pobull Fhinn. It is on a bit of level ground (probably partly leveled by the builders) on the north side of Loch Langais, and is thought to date from the second millennium BC. There are about 50 stones in an elliptical arrangement, but only a few are still standing. On a sunny day the views would be amazing; we did not have that day, so this is what we got. Given its location, relatively close to a main road and a nice hotel (The Langass Lodge, which has an excellent restaurant), this might be one of the most photographed places on Uist.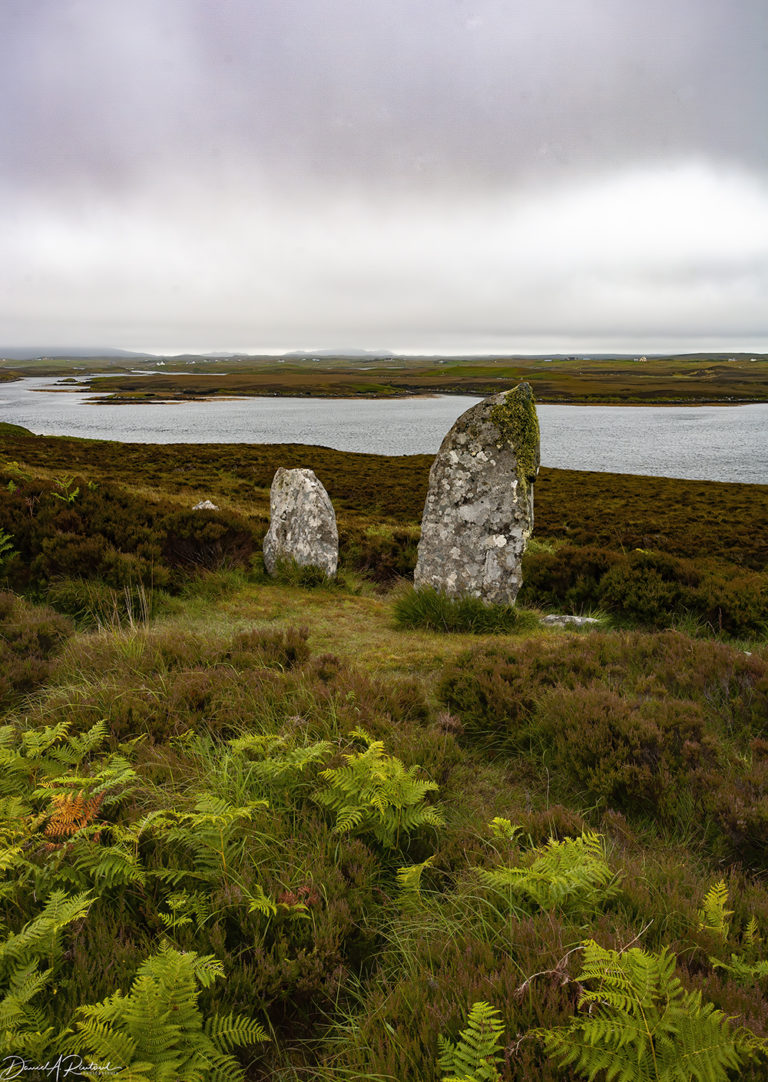 Uist
July 22, 2008
Standing stones of Pobull Fhinn, with Loch Langais and a distant peak in the lowering gloom (Lì a Deas, or South Lee, elevation 281 m).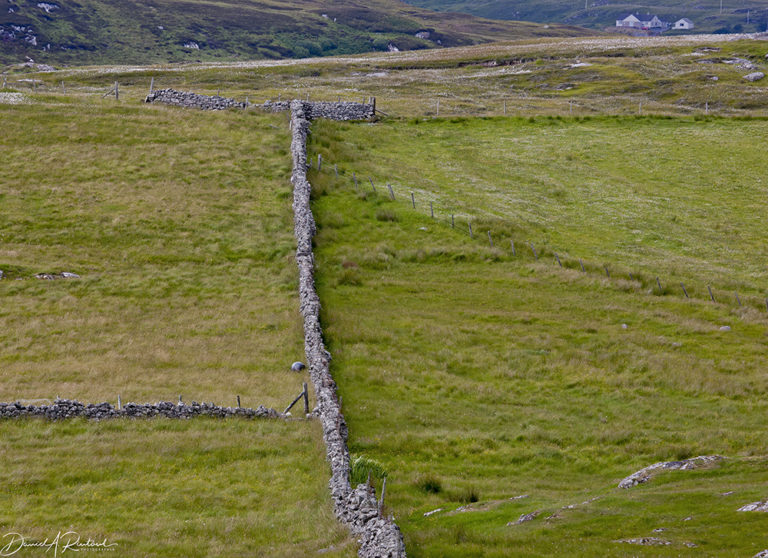 Uist
July 23, 2008
The pastures on the Outer Hebrides are often demarcated with drystone fences, which reminded me of the stone fences I am familiar with in the Flint Hills of Kansas. When you have a lot of rocks and hardly any trees, your fencing solutions might involve heavy lifting…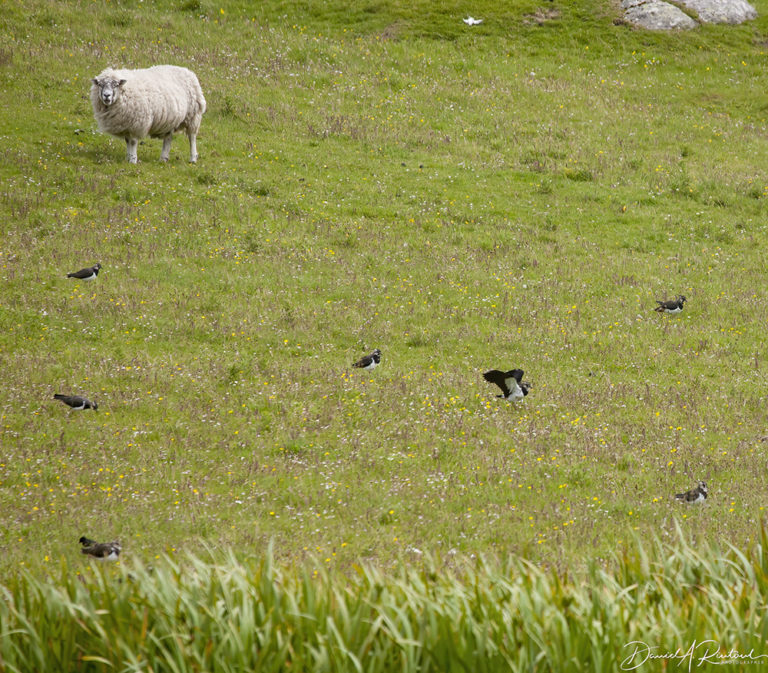 Uist
July 22, 2008
I got another life bird here, the Northern Lapwing (Vanellus vanellus). Here is a distant shot of a small flock of those, landing in front of a skeptical sheep.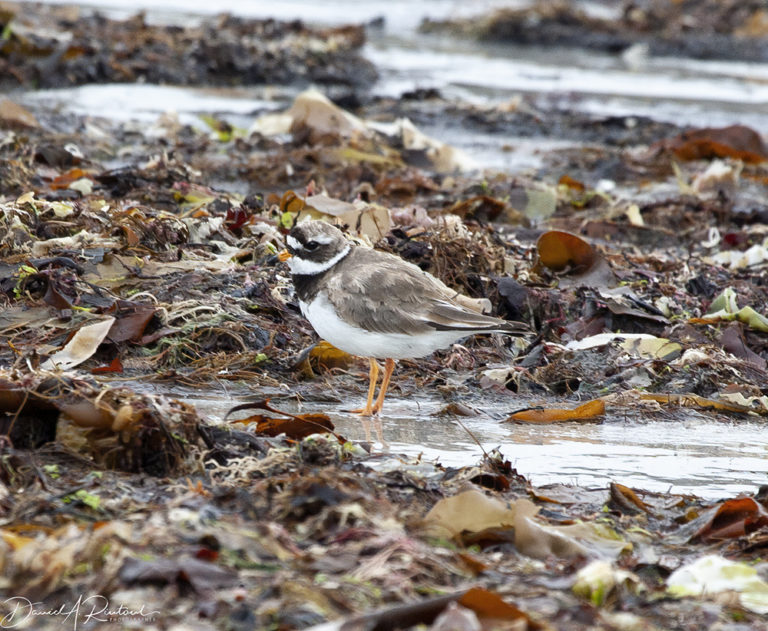 Uist
July 22, 2008
The shores here are quite attractive for migrant birds, although we were a bit early for the peak of the shorebird migration. But some were starting to trickle through. This is a common plover in Britain and far northern Europe, the Ringed Plover (Charadrius hiaticula) on a wrack-strewn shore. Amazingly, there were some folks swimming just off this beach, without wet suits or other gear. That is mostly amazing because this place is at approximately the same latitude as Juneau, Alaska. The Gulf Stream warms these waters a bit, but not very much!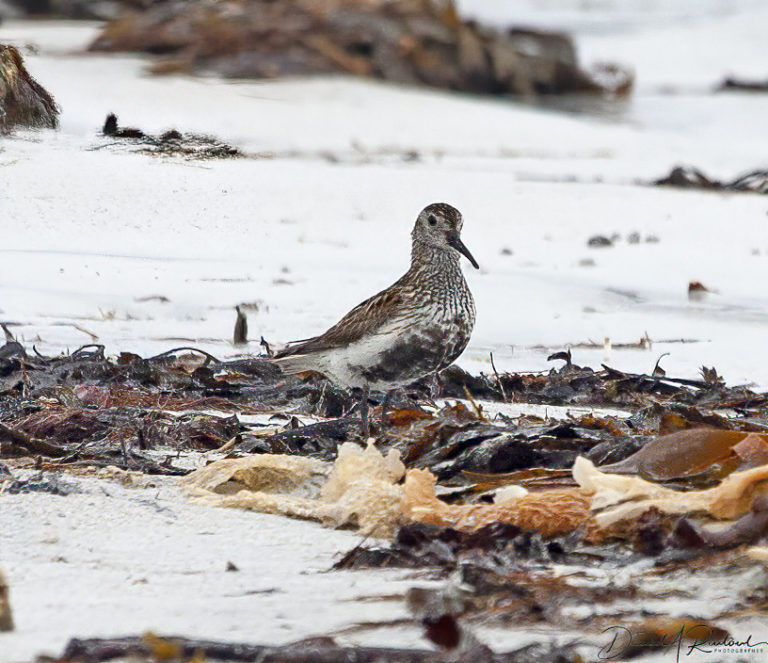 Uist
July 22, 2008
The most common migrant shorebird here is probably the Dunlin (Calidris alpina), a dumpy peep with a black belly and a droopy bill. These are circumpolar, and I have even seen them in Kansas, but it was nice to find some poking about in the washed up flotsam on this beach.