On the Road is a weekday feature spotlighting reader photo submissions.
From the exotic to the familiar, whether you're traveling or in your own backyard, we would love to see the world through your eyes.
Any day with llamas is a good day, am I right?  ~WaterGirl
lashonharangue
Anza-Borrego Desert State Park is east of San Diego and extends down to the Mexican border.  We headed there over the week between Christmas and New Years in 2016. Much of the backcountry is accessible on dirt roads, if you have a high clearance 4-WD vehicle. Pulling a llama trailer, we mostly did day hikes. We did do an overnight hike following the roads. Unfortunately, the park rangers asked us not to stray too far from the roads with the llamas. So we had to camp where we had little privacy from the vehicles that drove by.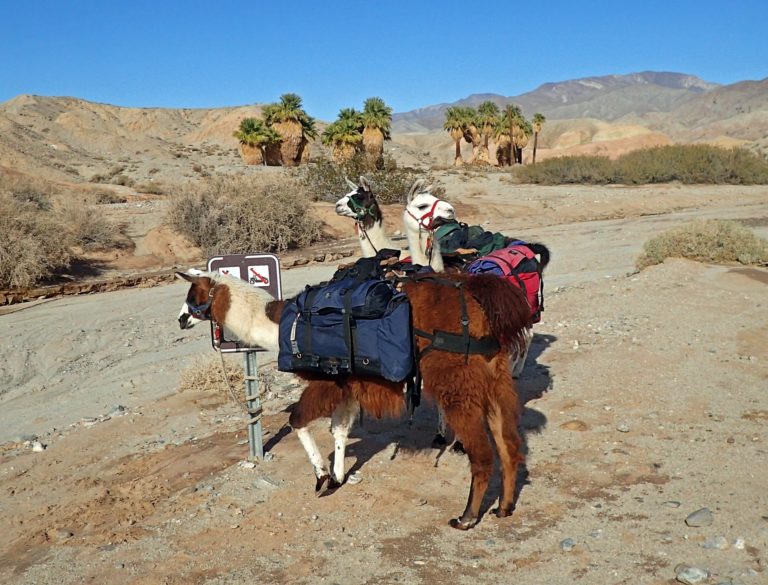 Loaded Up Waiting to Start
The process of saddling and loading the llamas takes about 30 minutes. Their gear and tack are color coded to make the process go smoother. We made sure they had a good breakfast of hay at the trailer first. We deal with them individually and then string them together.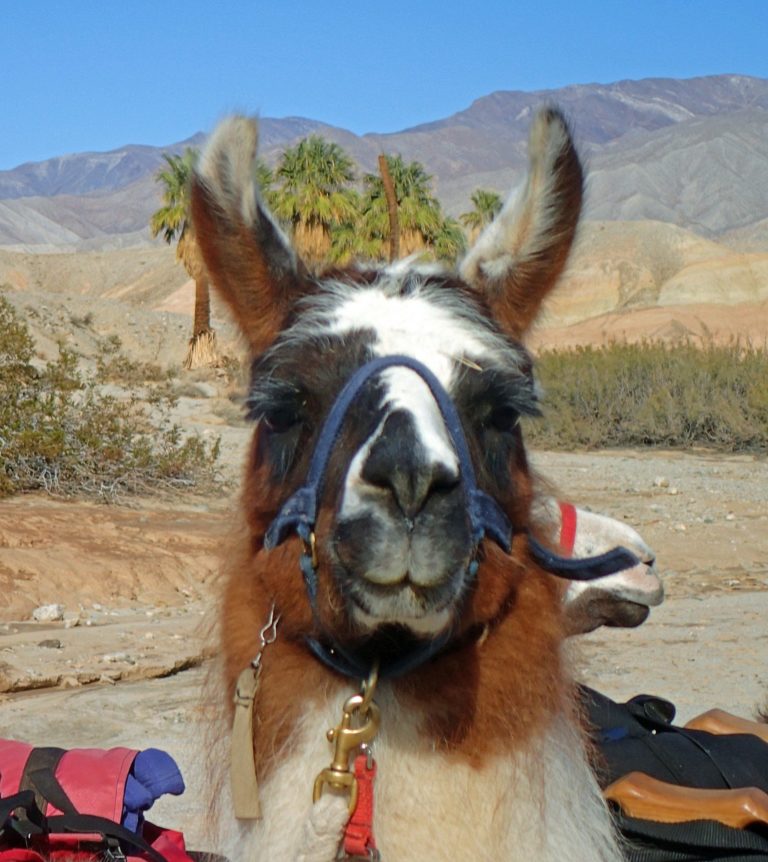 Alright Mr. DeMille, I'm ready for my close-up
Llamas are not very vocal. So we look at their ear position to assess how they are feeling. This position is sometimes referred to as "banana ears." It means I am a happy llama.
Palm Trees
It was a little strange to see these trees in the midst of low scrub. I think this was because it was a low spot in a wash that collected a little more moisture. I don't know why some were covered in dead fronds and others had exposed trunks.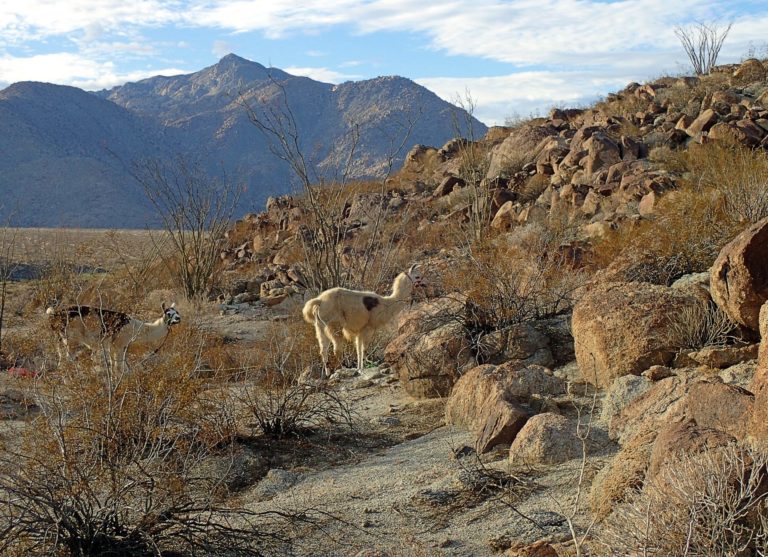 Camp
This camp was on a narrow shelf between the road and a boulder strewn hill.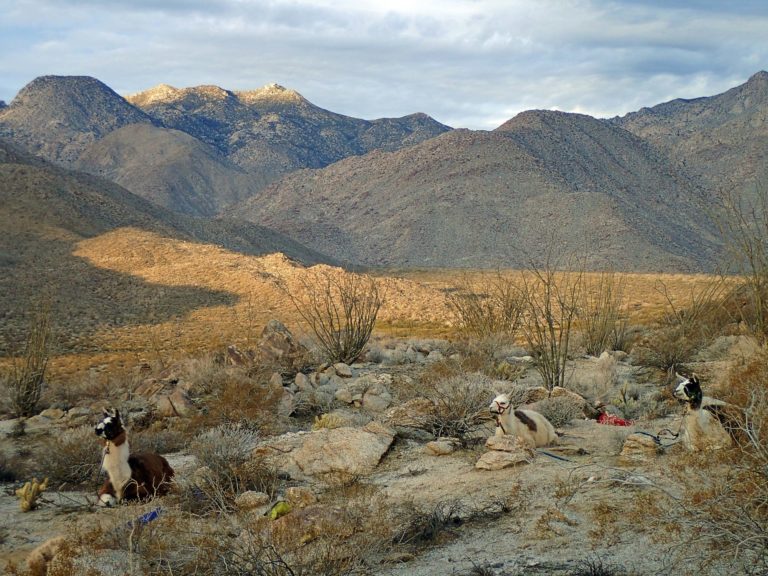 Chilling After Eating
The vista was both dramatic and desolate. It was very rocky so we could not stake the llamas. For these occasions, we use separate nylon rope mesh bags that we fill with rocks to keep each llama from wandering off (the red object is attached to the middle llama).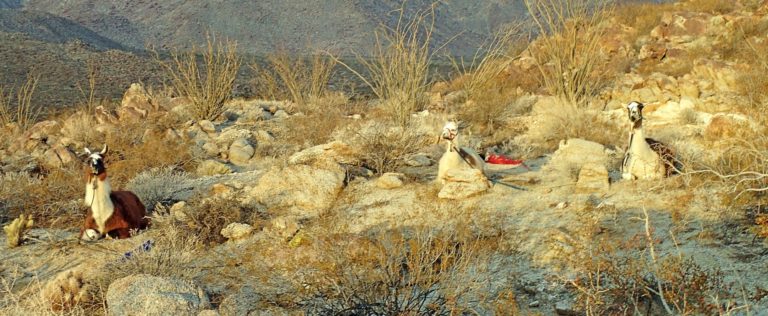 Enjoying the Sunset
In December it gets cold quickly in the desert once the sun goes down. They have thick coats but we headed into our tent soon after taking this photo.