On the Road is a weekday feature spotlighting reader photo submissions.
From the exotic to the familiar, whether you're traveling or in your own backyard, we would love to see the world through your eyes.
lashonharangue in Chile
The Carretera Austral was finished in 2000 in the small town of Villa O'Higgins. Puerto Tortel, further north but on the coast, did not have a connecting road built to it from the main road until 2003. Until that point it could only be reached by boat or horseback. The port was not always accessible because of stormy winter weather.
So we turned toward the coast after leaving Puerto Río Tranquilo and stopped about halfway at a farm that had a campground according to our guide book. First we had to get there.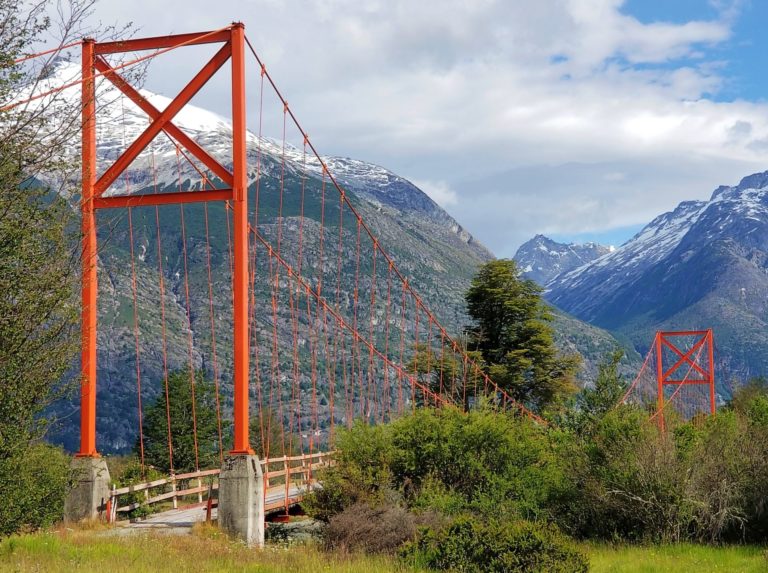 Road to the Farm
December 22, 2018
This bridge was built over a snow melt feed stream just upstream from the remnants of the previous bridge we could see in the stream bed.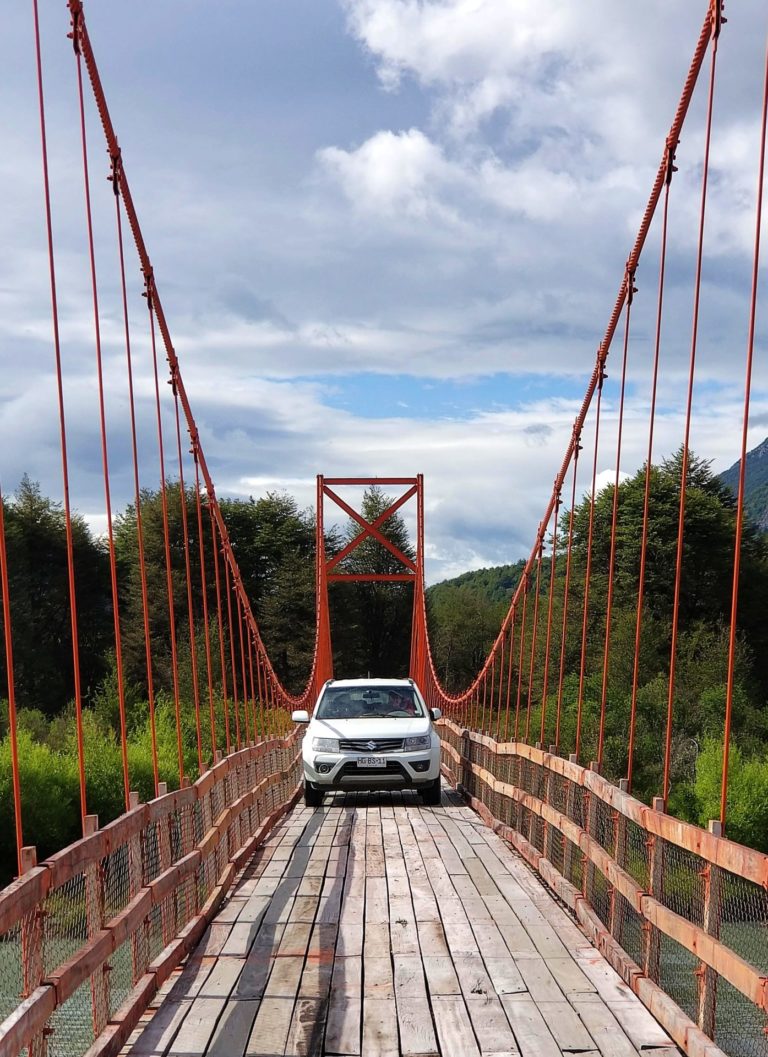 Road to the Farm
December 22, 2018
Yes the bridge did flex slightly as the car was very slowly driven across.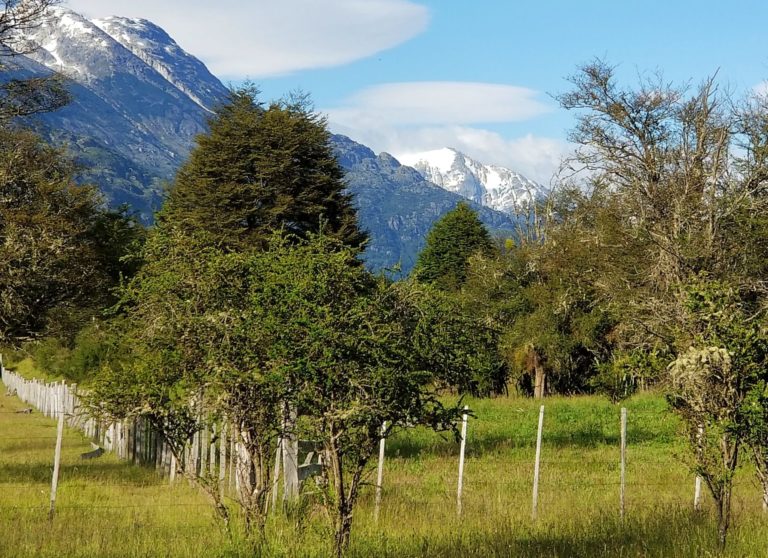 Farm Campground
December 22, 2018
The farm was in a valley surrounded by mountains that still had a little unmelted snow. The campground was set up in a field fenced off from the cattle. It had a building for cooking and shower facilities.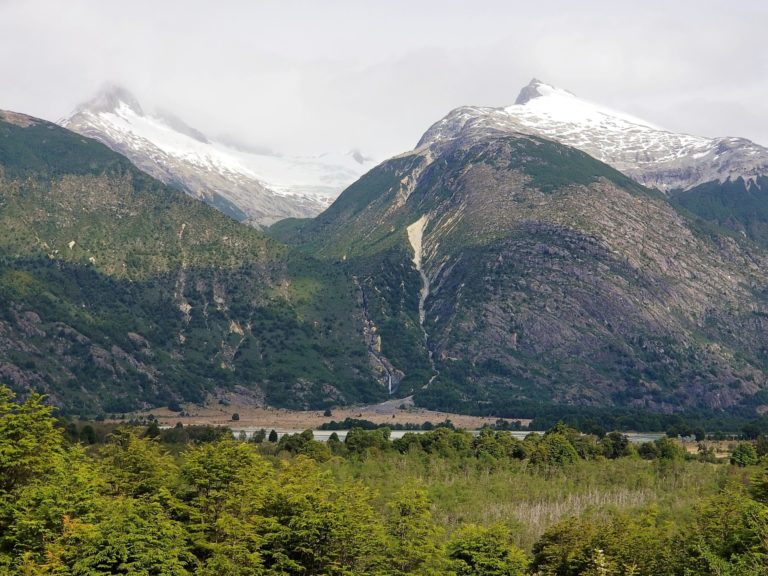 View from the Farm
December 23, 2018
The road through the valley had a number of small farms/homesteads cut out of the forest. No utilities were visible but we saw a few satellite dishes and solar panels next to modest dwellings. The farm where we stayed appeared to be one of the larger ones. Seemed like a rugged existence but I can see how the surroundings would draw people there.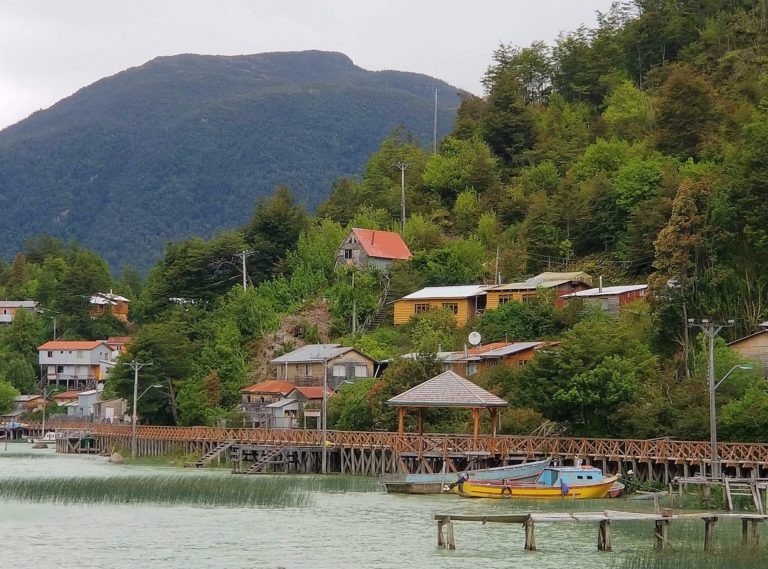 Puerto Tortel
December 22, 2018
Since Tortel was originally only reached by ship, it was built up from the waterfront and expanded up the hillside without any roads. The buildings are all connected by a series of boardwalks and wooden stairs. You drive in and park at the top (edge) of town and walk down a series of stairs to see the sights.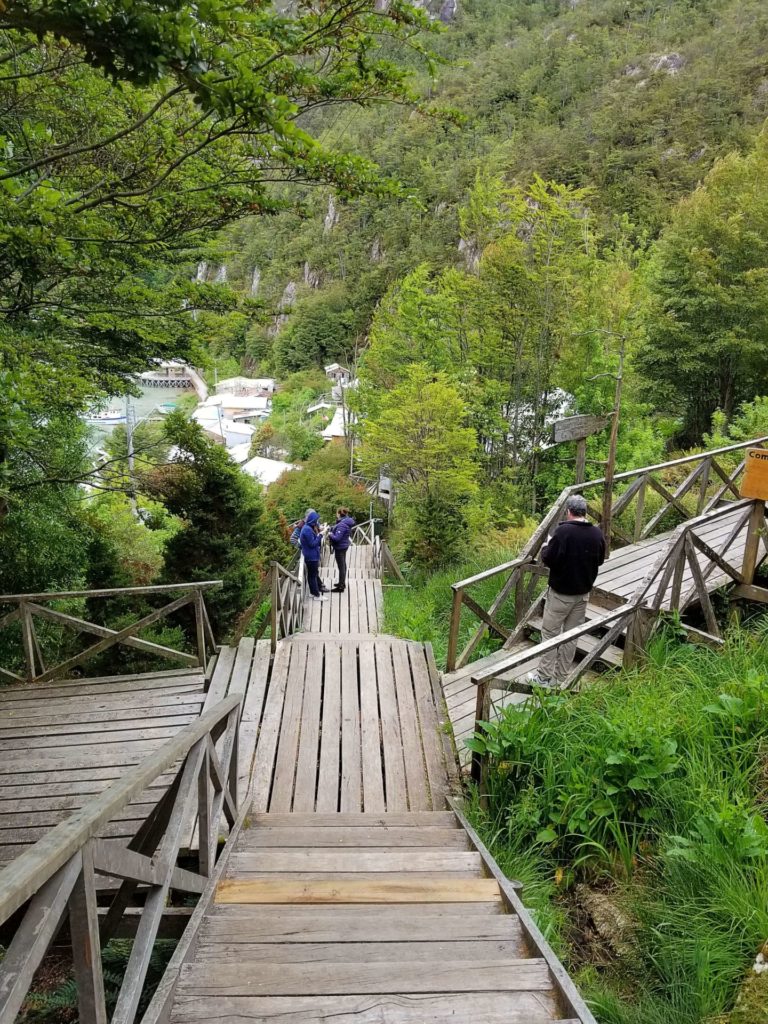 Puerto Tortel
December 22, 2018
All supplies that arrive by road have to be hand carried down from the parking lot. We saw one fellow carrying a big watermelon.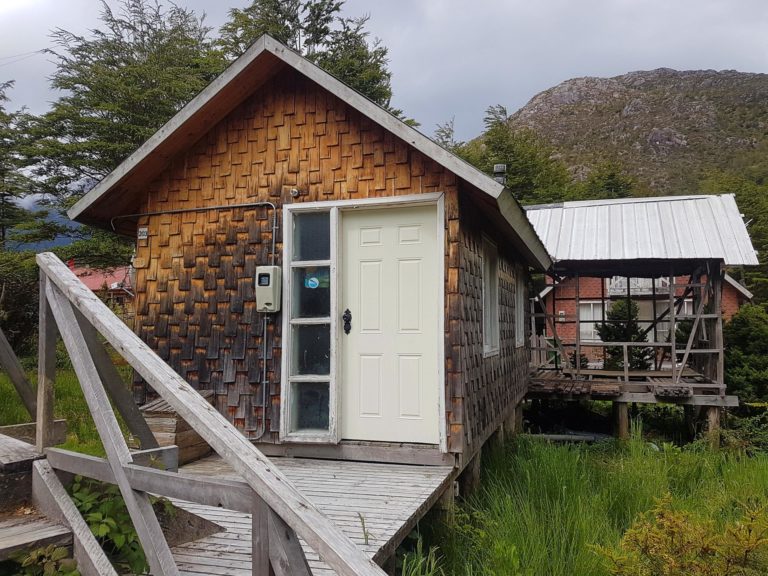 Puerto Tortel
September 22, 2018
All the buildings were constructed on wood pilings.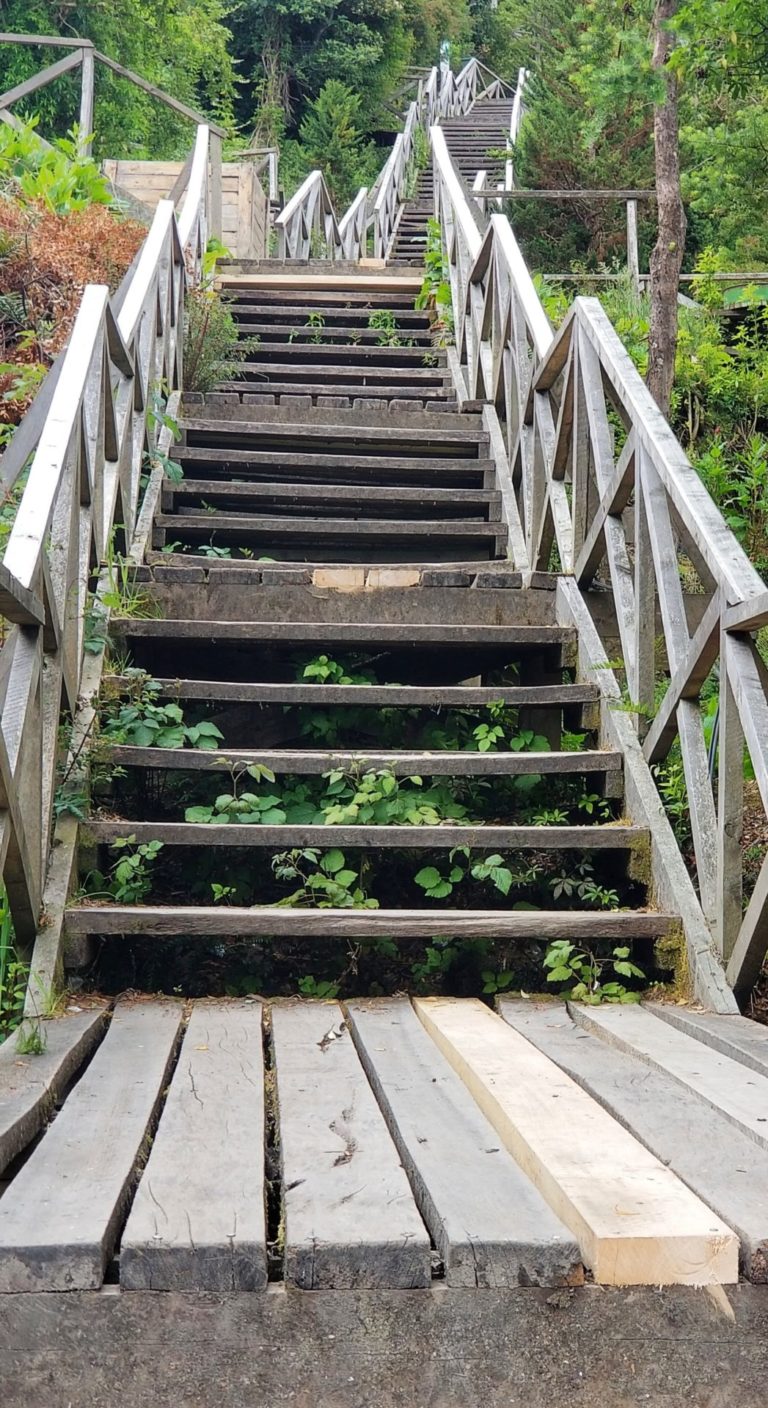 Puerto Tortel
December 22, 2018
When we were done sightseeing we had to climb back up. Not a place for folks with orthopedic issues.
Next stop – a detour into Argentina.