On the Road is a weekday feature spotlighting reader photo submissions.
From the exotic to the familiar, whether you're traveling or in your own backyard, we would love to see the world through your eyes.
lashonharangue in Chile
This series is called the Southern Chile Road Trip. However, the next leg of the trip took us into Argentina. We had booked passage on a ferry from Puerto Natales to carry us and the rental car back to Puerto Montt, thus avoiding driving all the way back. The Carretera Austral ends in Villa O'Higgins where it runs into a large ice field. Puerto Natales is south of the ice field. So after seeing Puerto Tortel we drove east along Lago General Carrera to a border crossing into Argentina and then headed south.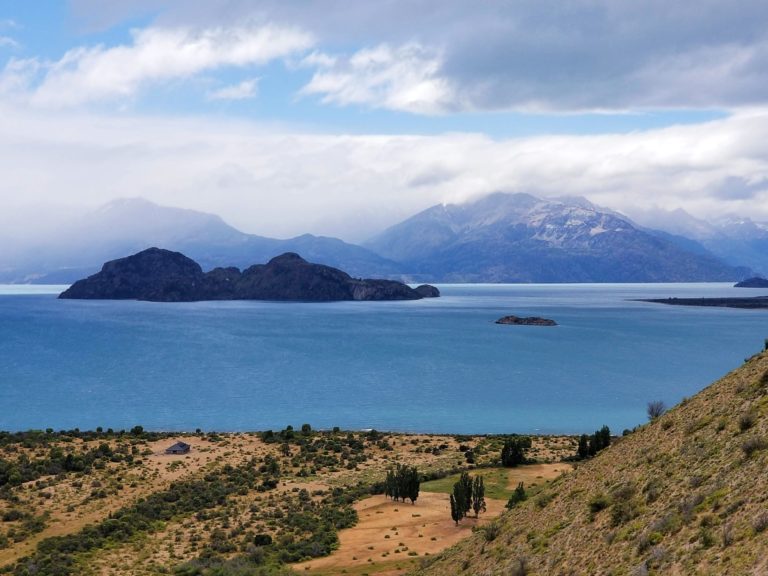 Lago General Carrera
December 23, 2018
The lake extends into Argentina where it is called Lago Buenos Aires.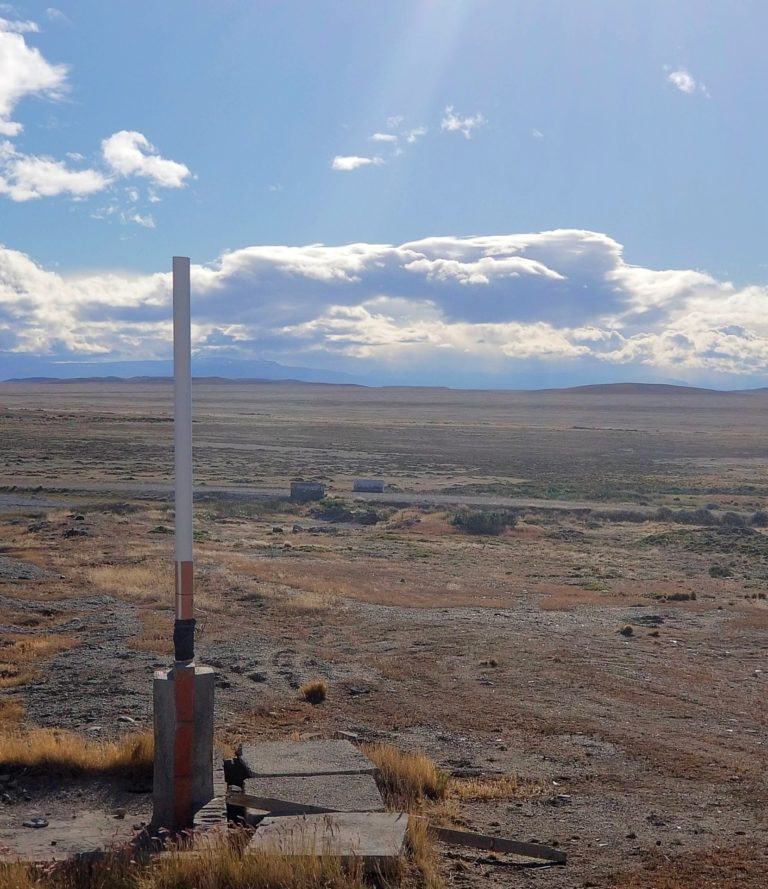 Argentina on the way to El Chalten
December 23, 2018
We drove through a desolate landscape and saw few vehicles. It made me long for driving across Nevada. We stopped overnight at an old small hotel on the way to El Chalten. This is the view from the hotel. The wind was blowing so hard I had trouble opening the car door.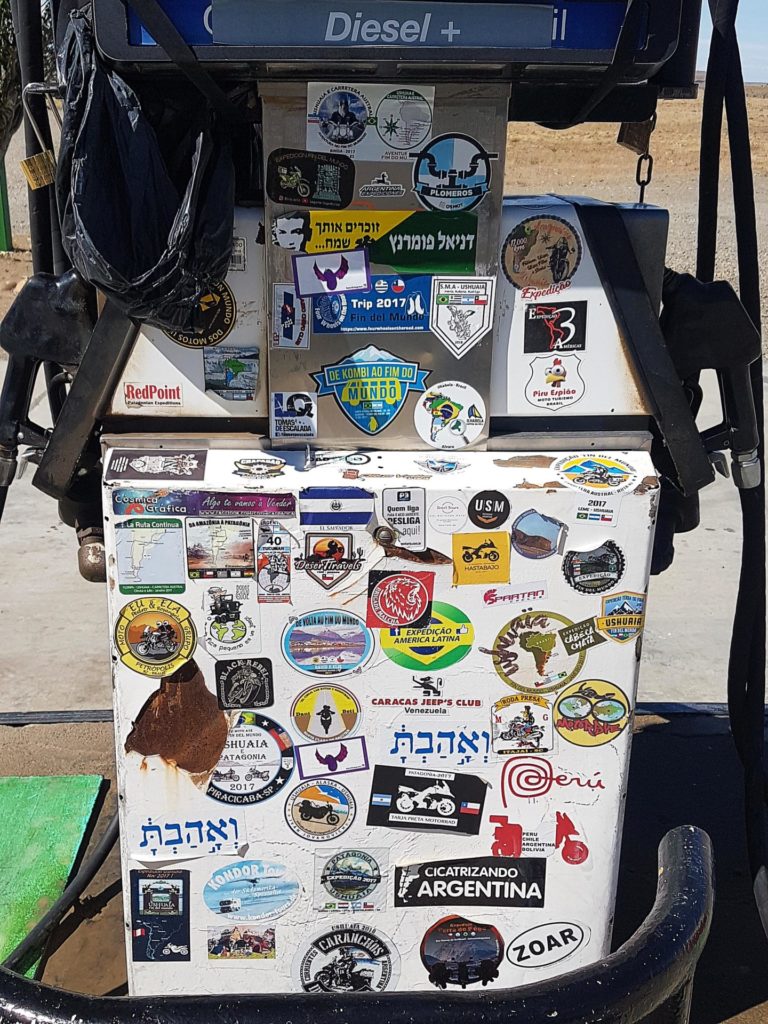 On the Road to El Chalten
December 24, 2018
We drove for hours and didn't pass another gas station (or much of anything else) before I had to use our reserve can of gasoline. We examined our location on the GPS and how far it was to El Chalten. It looked like we would run out of fuel about 90 km short of El Chalten. We had visions of being stuck by the side of the road on Christmas, hoping our tent wouldn't blow away. Fortunately, with the gauge moving close to E,  there was a gas station where we filled up and made it to El Chalten. That's why there is a picture of the pump.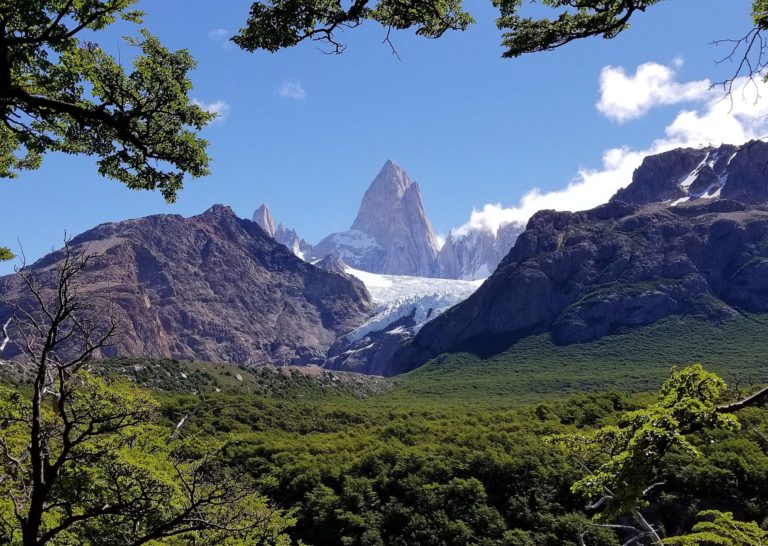 Parque Nacional Los Glaciares
December 25, 2018
You could easily drive to various trailheads from our hotel room in El Chalten.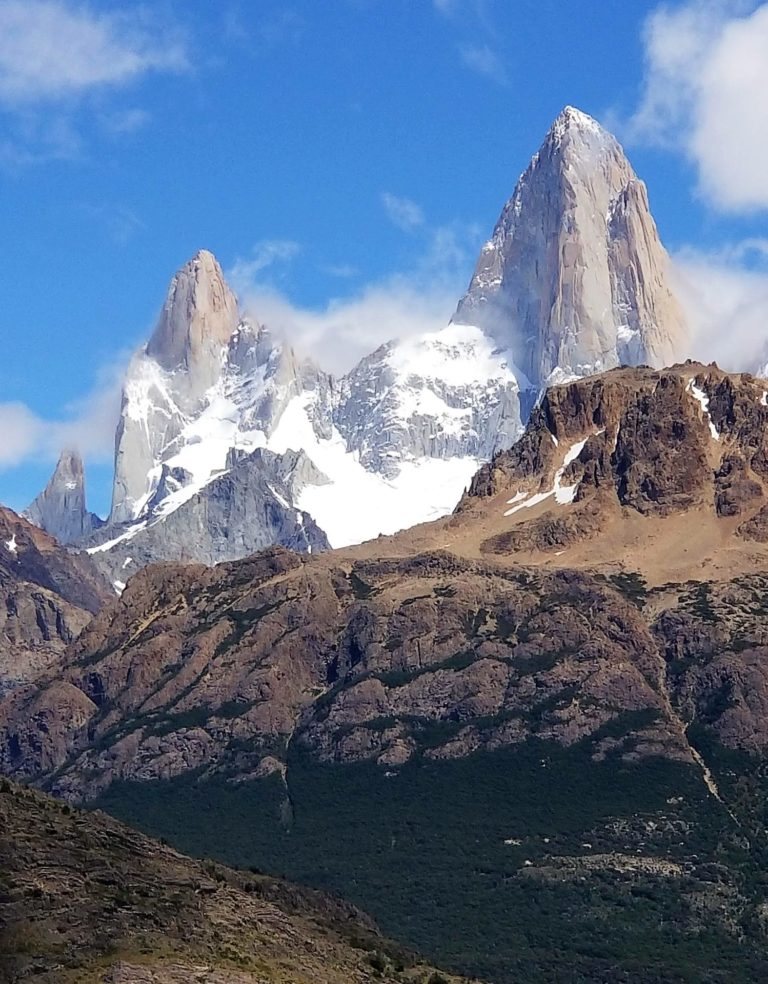 Parque Nacional Los Glaciares
December 25, 2018
Impressive.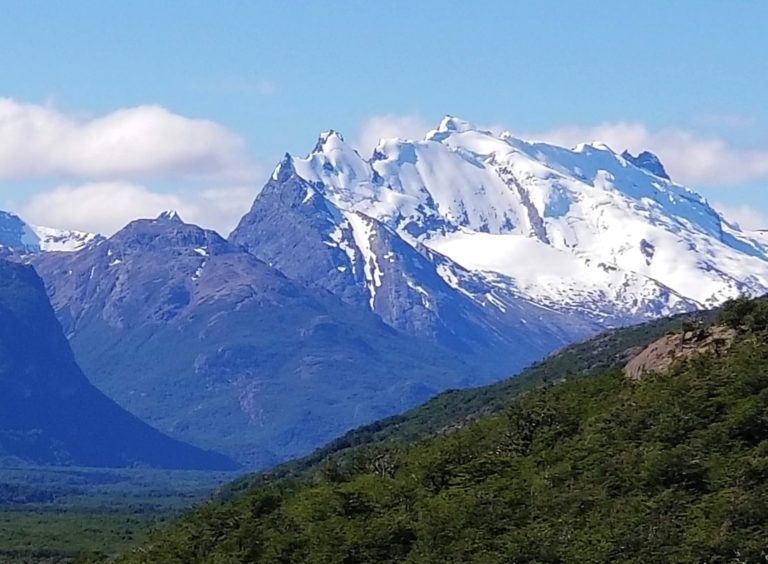 Parque Nacional Los Glaciares
December 25, 2018
It was definitely worth the stress to get there. But I think most of the other tourists there took a more direct route.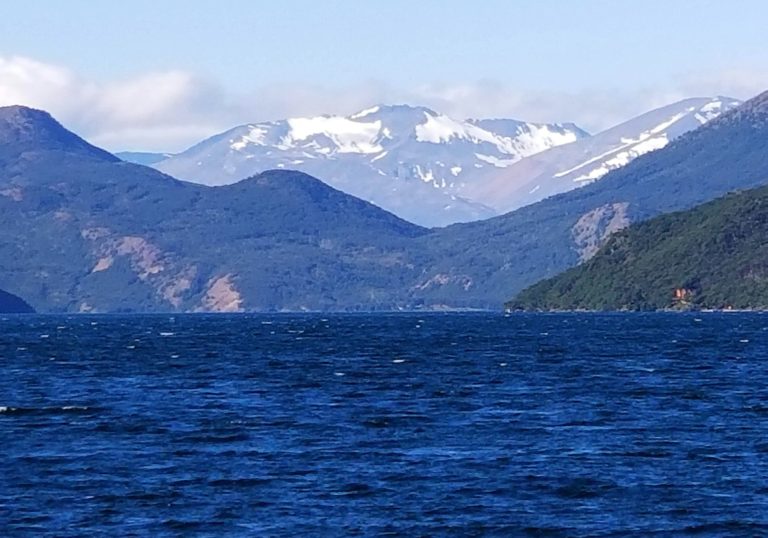 Río Cañadón de los Toros
December 25, 2018
We drove 37 km north of El Chalten on a road that ends here. There is a low dam that makes the river wider here (aka Lago del Desierto) but below the dam it is narrow and has good fly fishing. If you keep heading north, past the source of this river, you reach the Argentina/Chile border. There is a lake past the border, and at the other end of that lake is Villa O'Higgins. Some adventurous backpackers get a ferry ride to cross it, and then hike the rest of the way here (34 km or 22km if you catch the shuttle boat that is based here).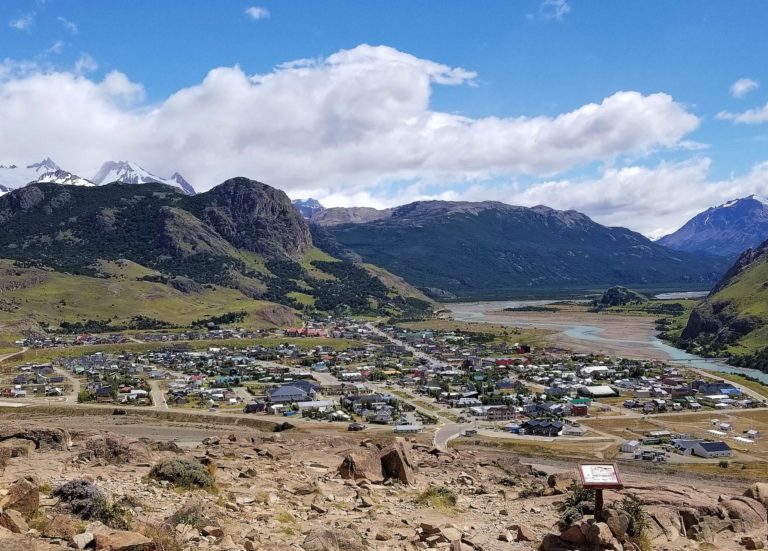 El Chalten
December 27, 2018
The town is a mecca for nature tourists. There seemed to be a lot of new construction to handle the influx. Food and lodging were a bit pricey. It is probably due to the high demand and the difficulty of supplying a town so far from the rest of Argentina (Buenos Aires is about 2700 km away).