Since there's nothing else going on (!!!) maybe this would be a good time to go through your photos and submit your pics for the 2021 BJ Pet Calendar.
21 people have started the process by sending in their email, and we have 75 pet names for the calendar so far!
Just send email to pet-calendar or to watergirl.  If you need more info about the exact email addresses, check out Contact Us in the white bar up top, for details.
Seeing someone yawn is supposed to be relaxing, so Henry is here to help you shift gears.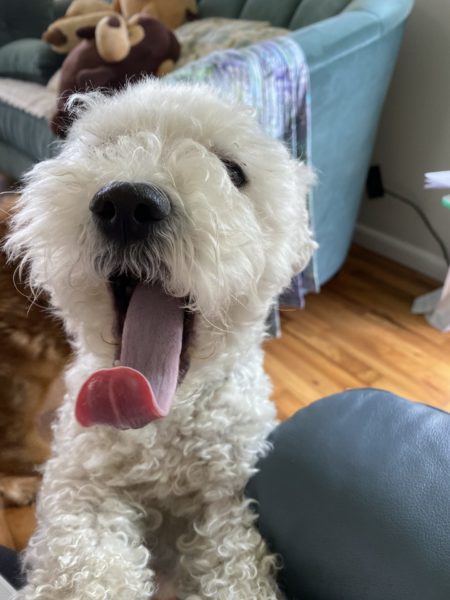 I actually caught myself yawning as I added Henry as the featured image, so that apparently isn't just an old wives tale.
…..
Cliff Notes, in case you missed the Pet Calendar post:
Here's the Plan:

Calendars will be available to order by *December 1. That's the hope/plan, anyway!

Beth needs time to work with the pics on the design, so fair warning: we have to be tough about deadlines in order to have the calendars available to order by December 1.

Please get your pet pics in by October 15, which is less than two weeks from today.

Extension through Nov 1 are available if your pet is dressing up for Halloween, IF you let us know ahead of time, and IF you get us your pics the next day.

For non dress-up pets, you get an extension through Nov 1, but please let us know by Oct 15 that you plan to send photos in.

We have a new system this year. 

It's a 4-step process, start to finish.  (for you)

start the process by sending an email message
use the link we supply to upload your files
check for your nym and names of your pets in the spreadsheet we'll post on BJ
notify us if anything is incorrect

Details will be sent to you by email once you send the email with your nym and pet names.