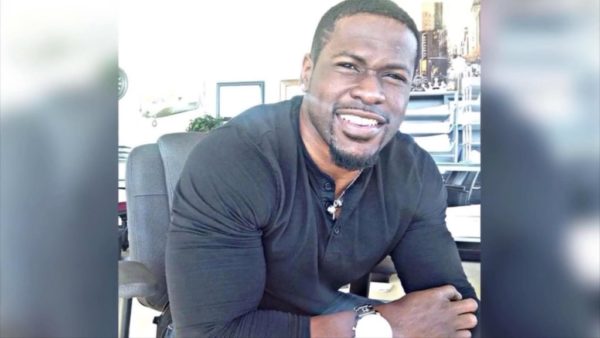 Updated to add a photo of Jonathan Price.
His name was #JohnathanPrice. In Wolfe City, TX he was known as a hometown hero. Motivational speaker, trainer, professional athlete and community advocate— he was dearly loved by so many.

Yesterday he noticed a man assaulting a woman and he intervened. When police arrived, I'm told, he raised his hands and attempted to explain what was going on. Police fired tasers at him and when his body convulsed from the electrical current, they "perceived a threat" and shot him to death.
This is big. https://t.co/UpHKqaDjGd

— Jolie McCullough (@jsmccullou) October 6, 2020
WOLFE CITY: This statement from the Texas Rangers confirms witness accounts in the death of Jonathan Price.

Price was walking away when the officer used his taser, then fired the fatal shots from his service weapon. The Wolfe City police officer is now charged with murder. pic.twitter.com/hc8HbZavsh

— Morgan Chesky (@BreakingChesky) October 6, 2020
A hopeful sign in a horrible story.  More of this, please. Or better, stop killing people of color.
Open thread