On the Road is a weekday feature spotlighting reader photo submissions.
From the exotic to the familiar, whether you're traveling or in your own backyard, we would love to see the world through your eyes.
Sometimes I am totally surprised to see what a new country looks like, but in this case India looks just like I guessed it might.  So interesting!  Let's give a warm welcome to our new commenter! ~WaterGirl
Warren Senders
Howdy, Jackals.
Long-time lurker, not much of a commenter.  Perhaps that will change with this post.
I lived in India in the 1980s and 1990s, studying music in the city of Pune.  I thought I'd share a few images from my life there, and if you like 'em, I'll share more, both from my daily life and from my travels elsewhere in India (Kashmir, Rajasthan, Delhi, Chennai, Varanasi, etc.).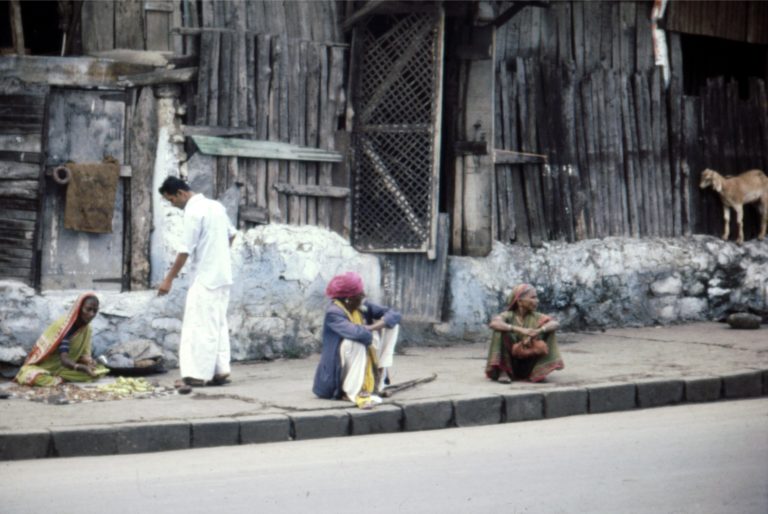 Pune, India
As a resident of the city, I was less focused on photographing the Big Important Places And Things.  What moved me were the little glimpses of ordinary life.  People everywhere, waiting for something or other, squatting on their haunches in a naturally-relaxed way that I could never manage comfortably.  Goats, equally everywhere.  The near-ubiquitous pale-blue whitewash on walls and foundations.  The street vendors selling whatever the heck it was they were selling.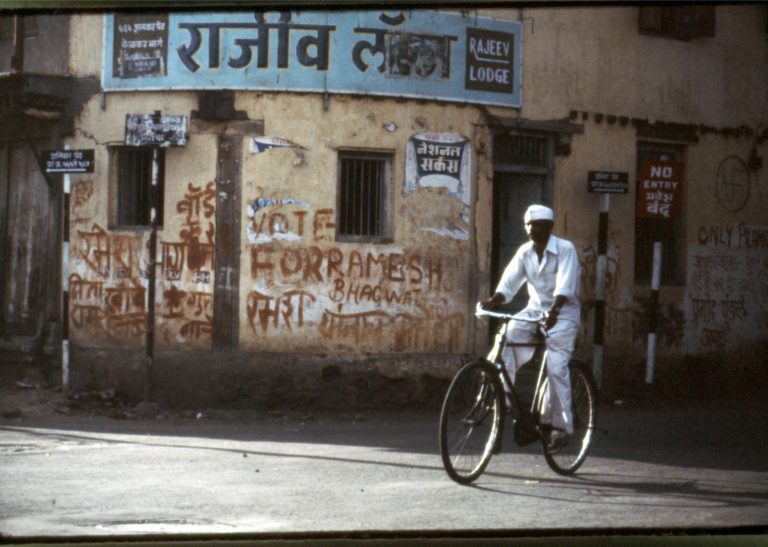 Pune, India
The "City" section of Pune was a maze of narrow streets, usually clogged with traffic that included everything from trucks and buses to water buffalo on their way to or from a refreshing wallow.  And everywhere, bicycles.  Normally the congestion was intense; accidents were very common, and cycling from my apartment to points in the city (no helmets!) was a fraught endeavor.   This brave soul all alone in the middle of an intersection is an anomaly.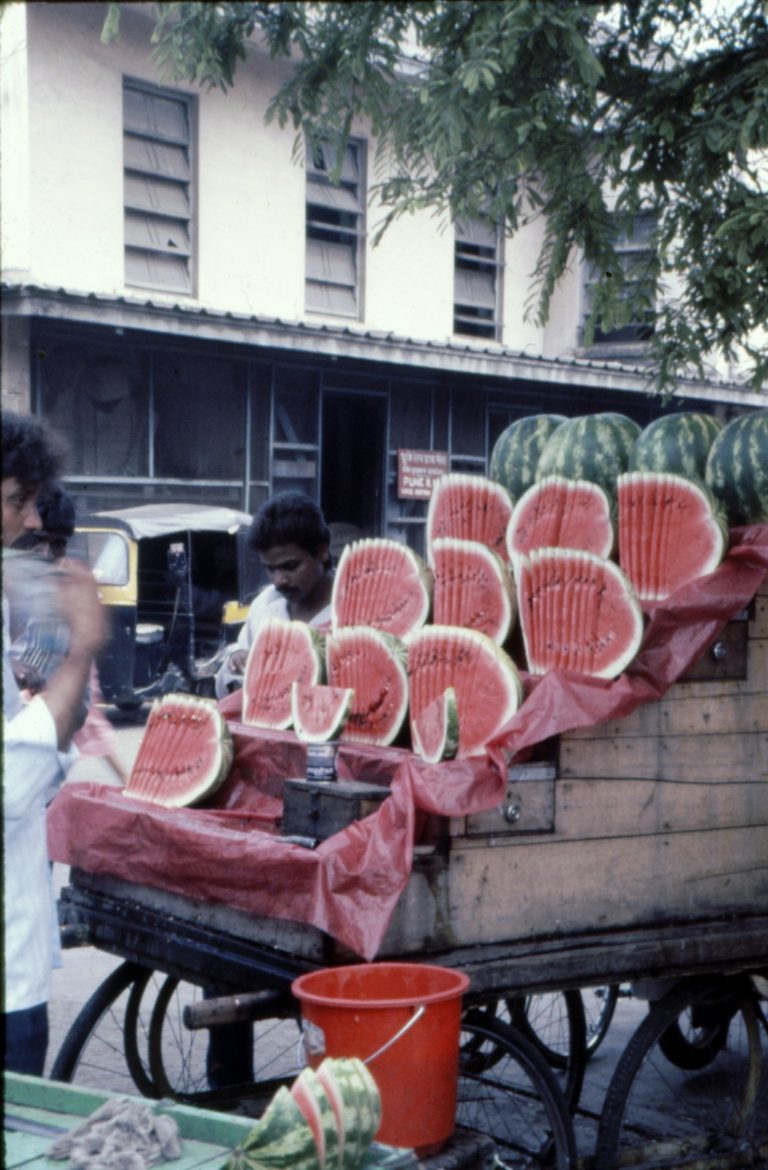 Pune, India
The street vendors offered all sorts of delicious things.  Watermelon on a hot day was incredibly refreshing; you try not to think about what might have landed on those surfaces and just taste the sweetness.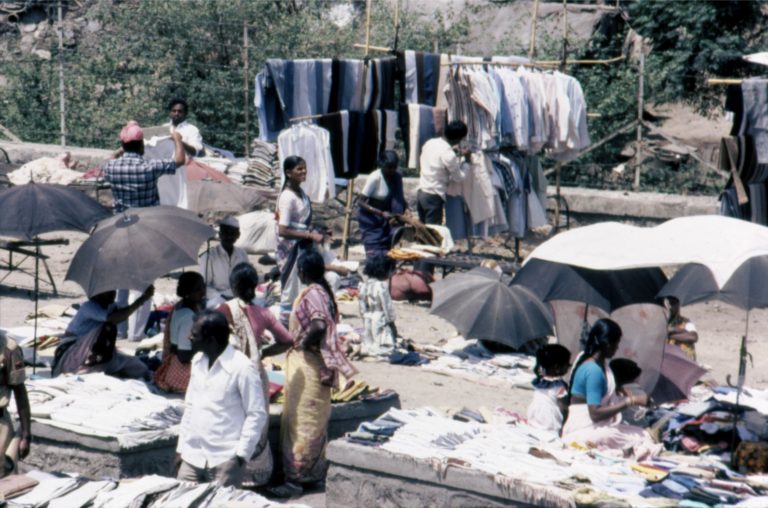 Pune, India
My moves through the city took me past some fascinating places.  A lifelong devotee of flea markets, I was naturally drawn to the Jhula Bazaar, a continuous junk sale that unfolded along one of the main roads for about a kilometer.  I once bought a suitcase there for an emergency travel requirement; the zipper burst en route to the airport, and I wound up having to sew it shut with a big leather needle and stout twine (both of which I'd presciently purchased at the time).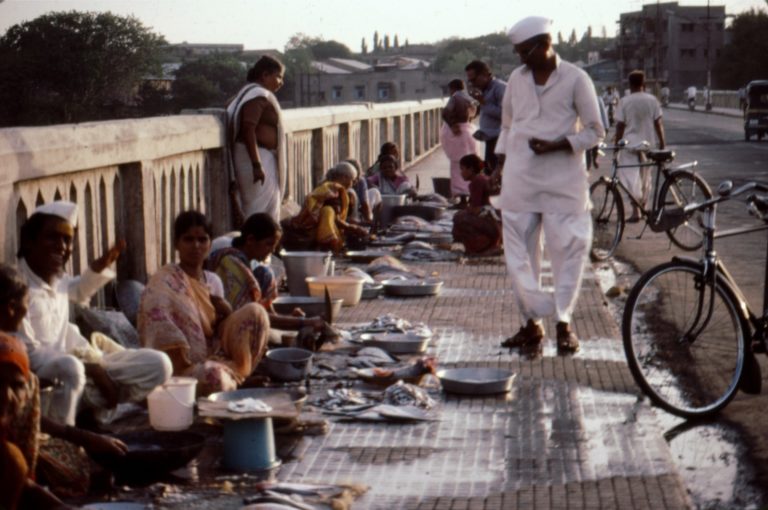 Pune, India
Pune rests at the intersection of the Mula and Mutha rivers (which join to become the Mula-Mutha).  I'm not a fish-eater, but if you're not too picky about what the catch of the day ate yesterday, there were always fishmongers monging fish.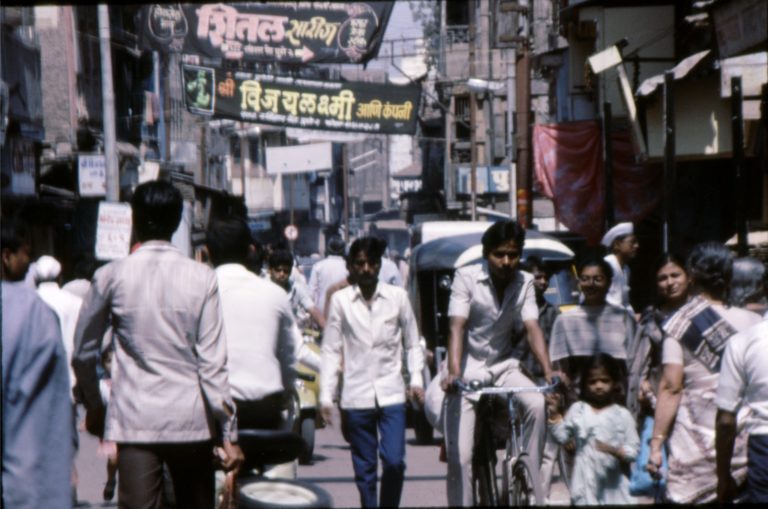 Pune, India
I lived in a residential area, in a comfortable apartment.  But I went into the city center several times a week to purchase necessities.  While exhausting — the combination of extreme pollution, extreme heat, extreme noise, and extreme Event Density will do that to ya — it was also stimulating.  My love for cities has never been so fulfilled.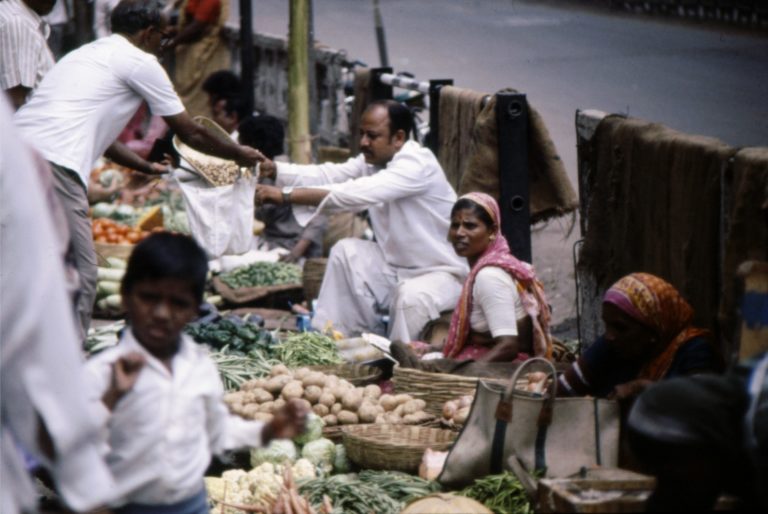 Pune, India
Vegetables.  Always vegetables.  Things have changed a bit since then, and while there are still some some streetside sellers, more and more people get their veggies in stores.  I was a terrible bargainer, but someone with real chops in this kind of give-and-take could do remarkably well.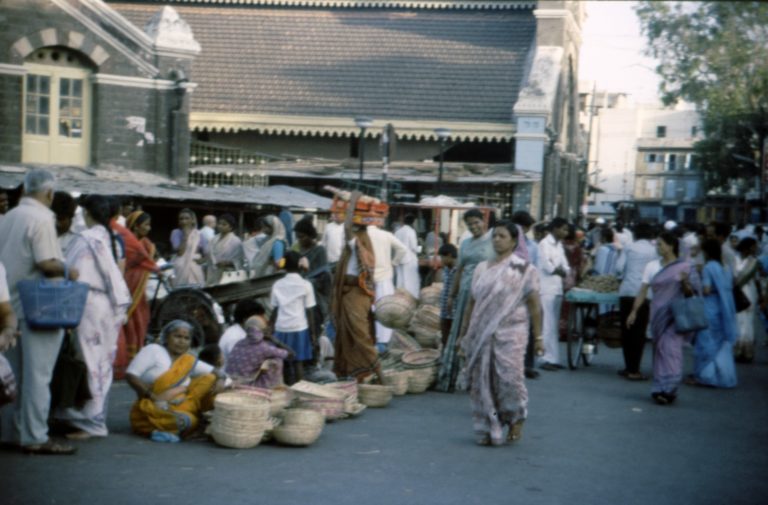 Pune, India
For the best deals on vegetables you had to go to the very center of the city, to the Phule Market.  In the early morning hours there would be trucks unloading produce from farms outside the city, and by 10 AM the area would be clogged with purchasers stocking up for the week.  In America a trip to the grocery store (at least before the Plague) is not a fraught & exhausting errand, in mid-80s Pune any venture out of the house required an equal time spent in recovery, either at home or in a coffee shop on the way.  Caffeine & sugar, relative darkness, relative quiet.