Okay, it's more deep purple to blue, but I needed an excuse to listen to Lou Gramm.  Although when I moved back here in the early 90's it was a cherry red state. But we fixed that.
I know we are not Texas-level electoral college numbers (and you keep on moving that needle Texas) but I was pleased to see the latest polls for Colorado: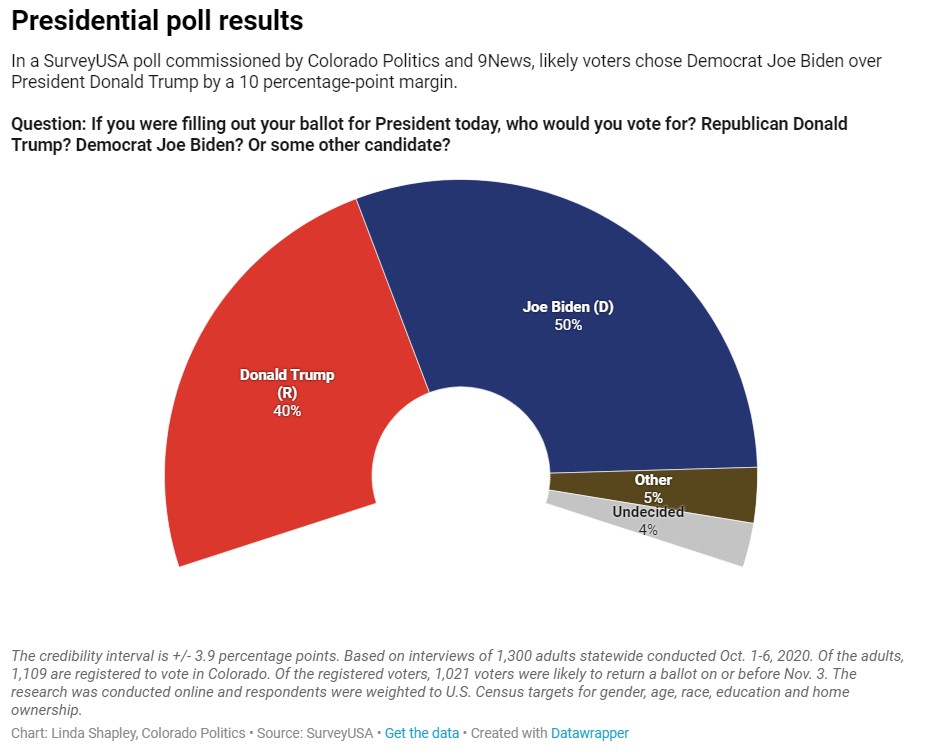 There have actually been a few ads for the orange disease on television that I've seen. One directed at the Latino community that is just awful. Fear-mongering, intimating that they are afraid to say they'll vote for the Orange one out loud, so they are part of the "silent majority."
The entire ad is done in silence with a terrified looking woman sitting on a bed flipping poster board notes (seriously it looked like they were holding her hostage and making her flip these cards or they'd kill her dog), and telling us her silent vote was "for the children." I refrained from throwing something at the television.
Biden has had very few ads as well. Much different than 2008 and 2012 when we were quite the prize for the DNC. I prefer being ignored. Though the Doug Emhoff was in town last night!
Gearing up for tonight's car rally with @DouglasEmhoff! #BidenHarris pic.twitter.com/xvydYVRiA4

— Joe For Colorado (@JoeForCO) October 8, 2020
Looks like we'll flip that Senate seat: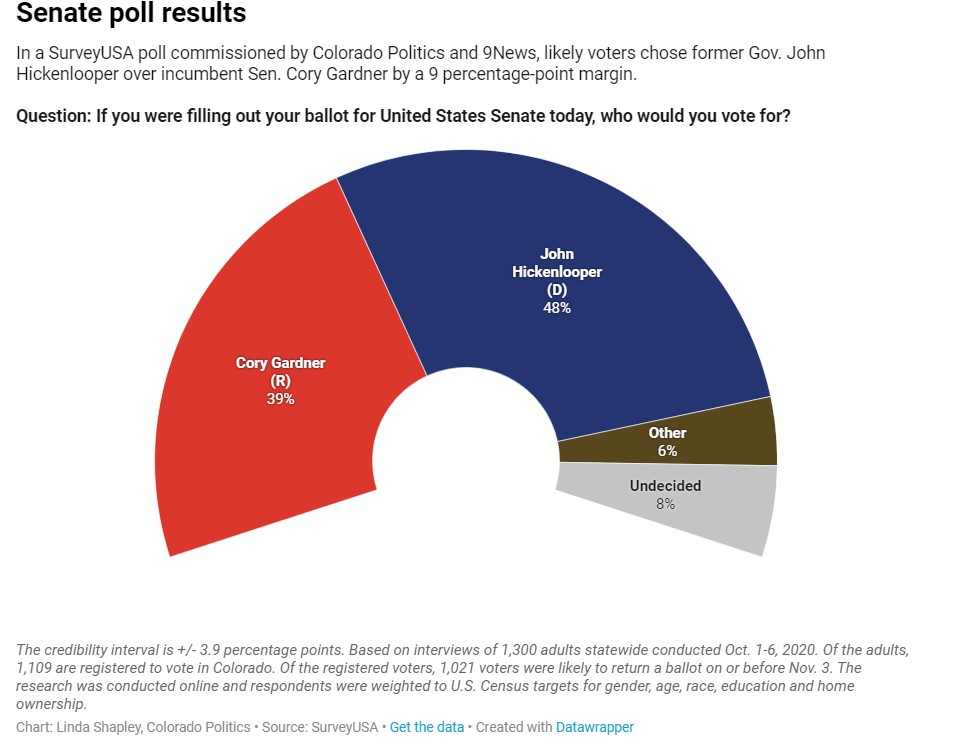 Cory Gardner has run the WORST campaign against one of the most popular Governors in recent history. His final salvo has been, "hey it's better to have a Democratic Senator AND a Republican Senator to get things done, showing sunny photos with him and Sen. Michael Bennett. Bennett quickly came out and reminded everyone he was supporting Hickenlooper.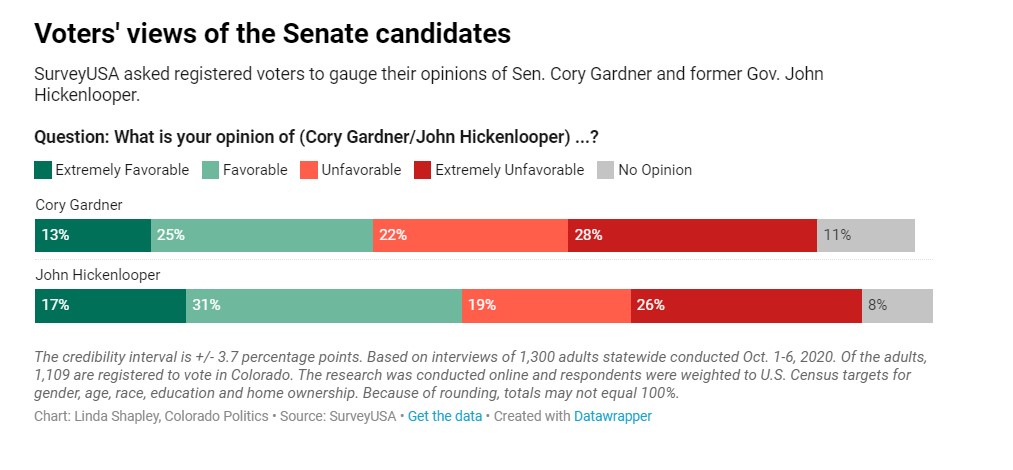 Finally: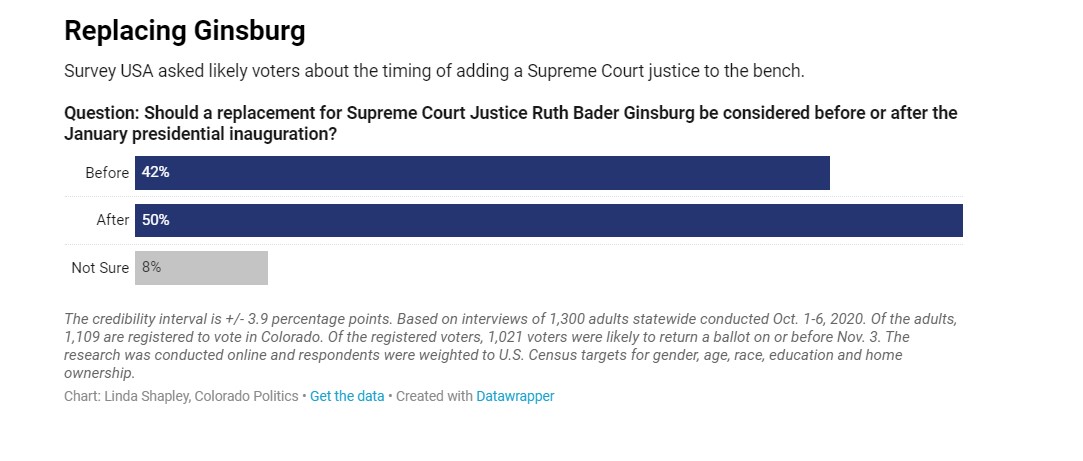 Despite having a poorly worded and confusing abortion ban proposition on the ballot that is polling tooclose for comfort, support for pushing through a new justice is lower than the actual abortion proposition. So I guess that's good news.
Lots of good video and more details about the polling at this link: 9News
That's probably more than you wanted to know about Colorado politics! But would love to hear what your state looks like 25 days out from the election.
Otherwise, open thread