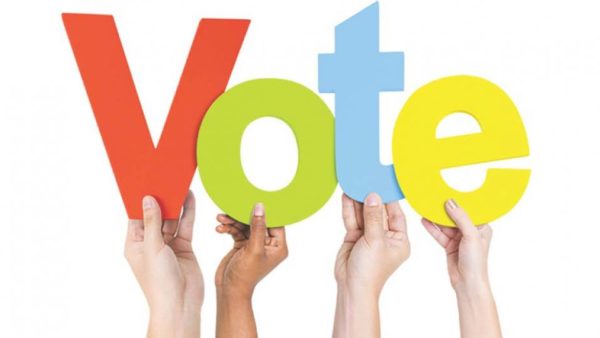 Early Voting starts later this week for These States:
Kentucky:  Oct 13
Tennessee:  Oct 14 – 29
Massachusetts:  Oct 17
Nevada: October 17 – 30
North Carolina:  Oct 15 – 31
Rhode Island:  Oct 14
Texas early voting: Oct 13 – Oct 30
…..
Early Voting Has Already Started!
Arizona
*California
Georgia
Illinois
Indiana
Iowa
Maine
Michigan
Minnesota
Montana – October 2 to October 30 at county Board of Election offices
New Mexico
Ohio starts on October 6
South Carolina
South Dakota
Vermont
Virginia
Wyoming
*California:  All counties offer in-person early voting, but they vary by dates and times. They can start on October 5th and all must have early in-person voting starting at least 4 days before Election Day.
…..
Alaska:  Oct 19
Colorado:  Oct 19
Wisconsin:  Oct 20
New York: Oct 24 – Nov 1
West Virginia: Oct 21 – Oct 31
Florida early voting:  October 24 – 31  (Oct 19 in some places!)
* Voting absentee in person (a bit of an oxymoron) started on September 9 in Alabama
…..
NO EARLY VOTING
Missouri does not offer an early voting period. If you will be unable to vote in person on Election Day, you can request an absentee ballot/mail-in ballot by mail or by visiting your local election office – beginning on Sept 22.
Mississippi does not offer early voting. In Mississippi, the only "early" votes are absentee ballots that are available beginning 45 days before an election, but only for specific excused reasons including the voters knowing that they'll be out of their home county on Election Day or disability or voters past age 65. College students and members of the armed forces can often vote absentee ballots.
Always check your state and county websites for specific information about voting times and voting locations.
Remember, if you vote – in person or drop it off or put it in the mail – stop by and post a comment in the I Voted post.  It's in the sidebar on computers and in the hamburger menu on mobile.
If you know the first date for early voting, and your state isn't on one of these lists yet, please let me know in the comments.