On the Road is a weekday feature spotlighting reader photo submissions.
From the exotic to the familiar, whether you're traveling or in your own backyard, we would love to see the world through your eyes.
Albatrossity in Scotland
We spent a couple of days at the Galson Farm Guesthouse, enjoying the breakfasts and dinners, but spending the day taking in the sights of this part of the Outer Hebrides, The farm is a working farm, and there are abundant sheep and sheep dogs to watch, as well as peat-cutting and other activities that make life in this part of Scotland possible. I suspect that other jackals who find themselves on Lewis would be as charmed with that lodging as we were.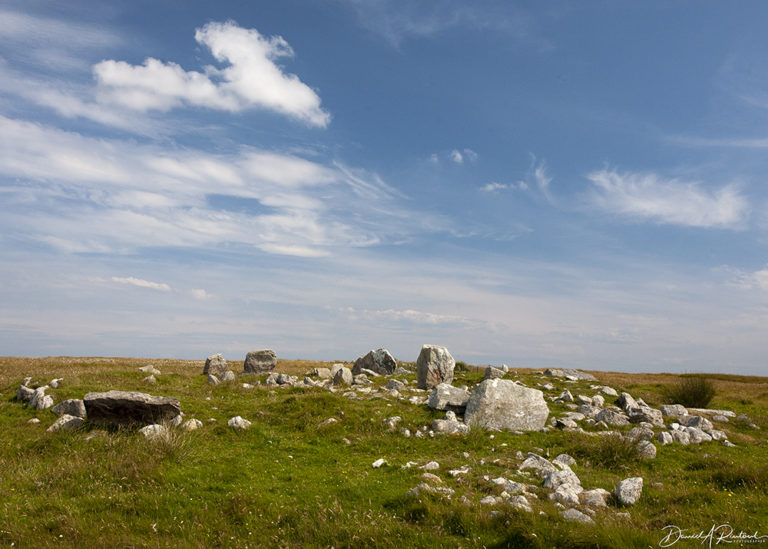 Lewis
July 24, 2008
Not too far from the guesthouse was yet another stone circle, Steinacleit. The date for this one is not certain, nor is its purpose. Was it a ceremonial site? An astronomical site? A burial site? There is even some speculation that it was a homestead or corral for livestock. Regardless of all that, it is a stunning site on a low windswept hill, with breathtaking views in every direction.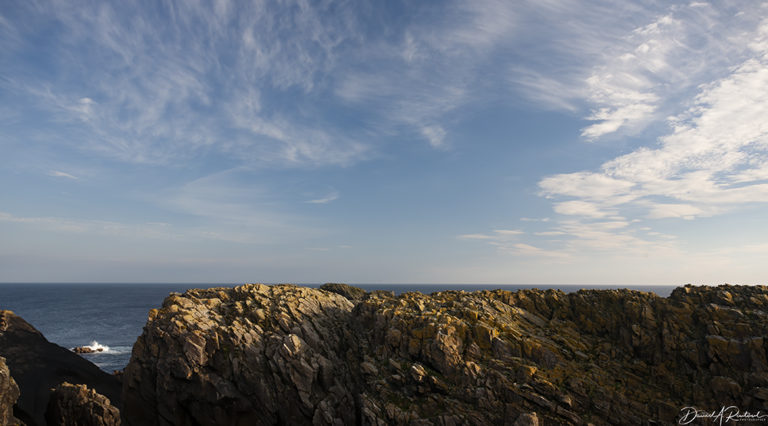 Lewis
July 25, 2008
The attraction for me at this end of the island was the fact that Lewis ends in a series of cliffs, the furthest northern extent of the Outer Hebrides, and those cliffs host an abundance of seabird life. We had a gorgeous blue-sky morning there, and this site, aka The Butt of Lewis, should be on anybody's bucket list if you like seascapes, open sky and seabirds.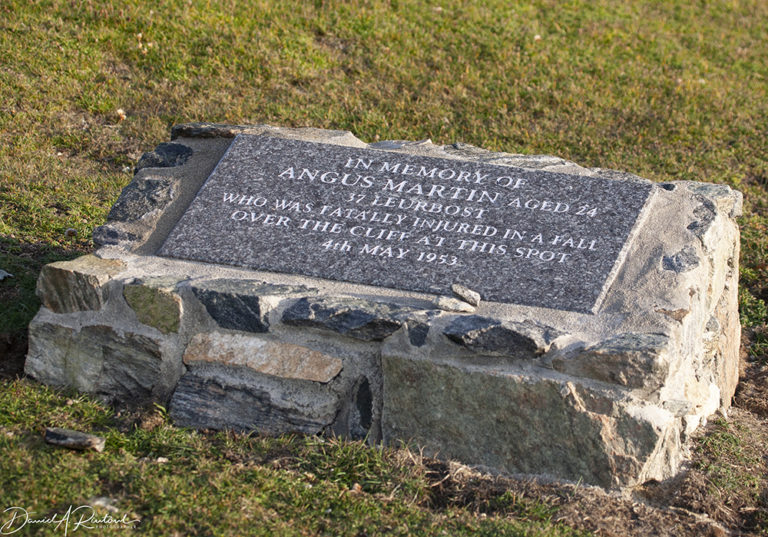 Lewis
July 25, 2008
This place has its dangers, and I can imagine that on a windy rainy day one would need to be extra careful.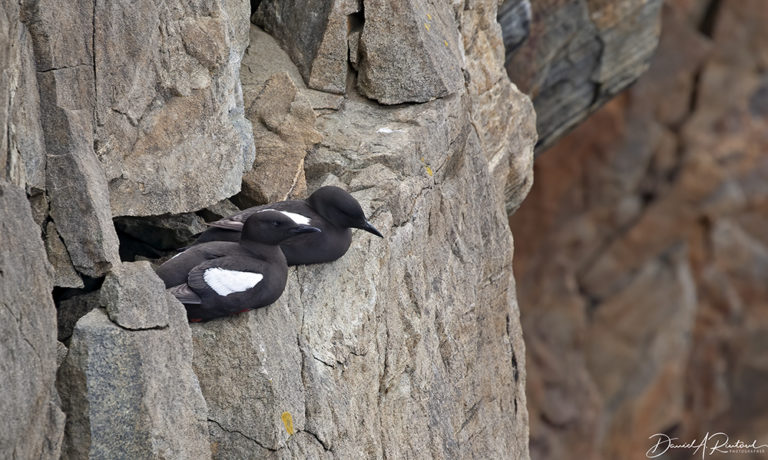 Lewis
July 25, 2008
These cliff-hanging birds are Black Guillemots, locally known as tysties (Cepphus grylle), a widespread but not common bird along rocky seacoasts of Scotland and northern Europe. It is very similar to the Pigeon Guillemot, a common bird on the Pacific Coast of North America. Apparently you can see both species together at some sites in Alaska; to my eye they would be difficult to tell apart!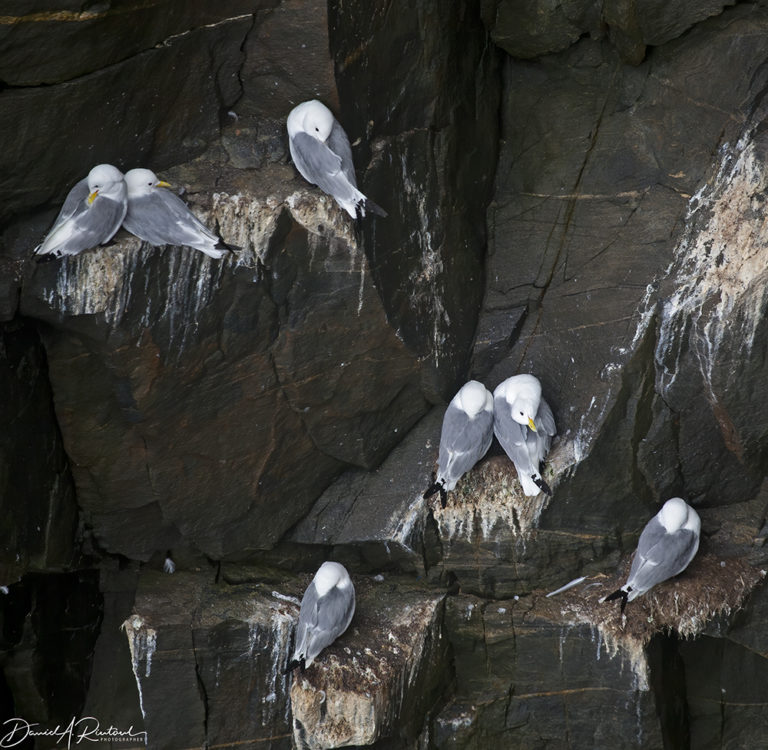 Lewis
July 25, 2008
A circumpolar species, these Black-legged Kittiwakes (Rissa tridactyla) are considered to be an indicator species for the health of the oceans near their breeding colonies. There are large variations in kittiwake breeding success depending on local availability of fish, and although they are abundant and widespread, they are considered to be vulnerable and in need of conservation in much of the range.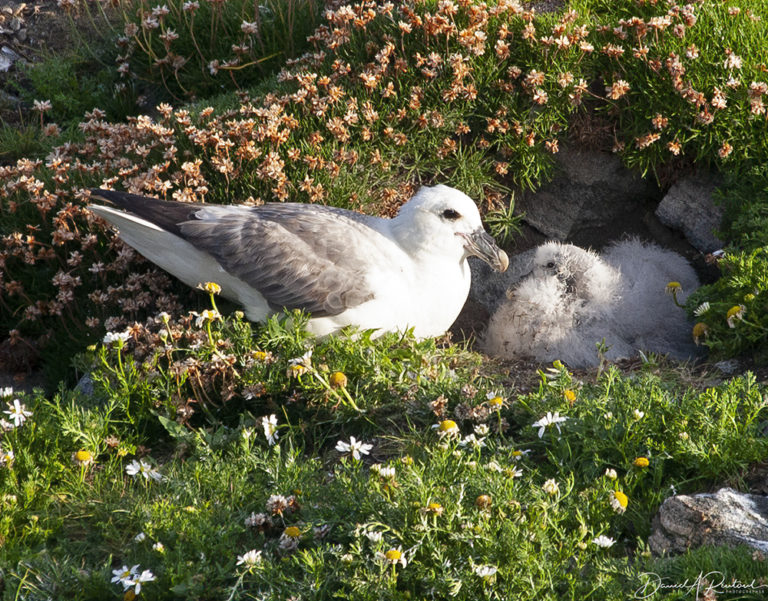 Lewis
July 25, 2008
The rocky islets at the very northern tip of the Butt of Lewis host an abundance of Northern Fulmar (Fulmarus glacialis) nests. This is another circumpolar bird and is commonly seen on pelagic birding trips along the west coast of North America. These North Atlantic birds are indeed pale and glacial; the fulmars that I have seen in the Pacific are much darker. They are tubenoses, related to the petrels and shearwaters and albatrosses, as you can see in this picture. That tube on top of the bill is the site of a special salt-secretion gland that removes extra salt from the system of these birds, whose diet is high in salt!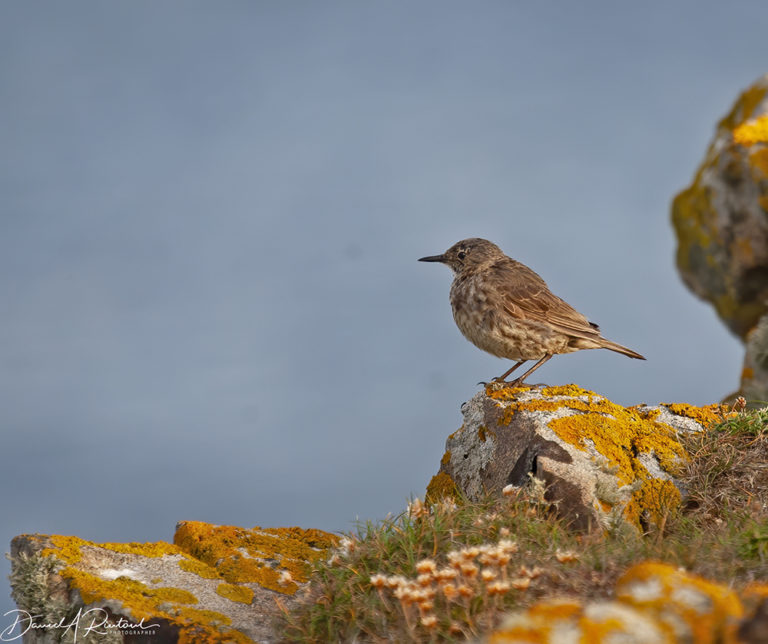 Lewis
July 25, 2008
Some non-seabirds can also be found at the Butt of Lewis. This Meadow Pipit (Anthus pratensis) accommodatingly perched on a photogenic lichen-covered rock at the edge of the cliff.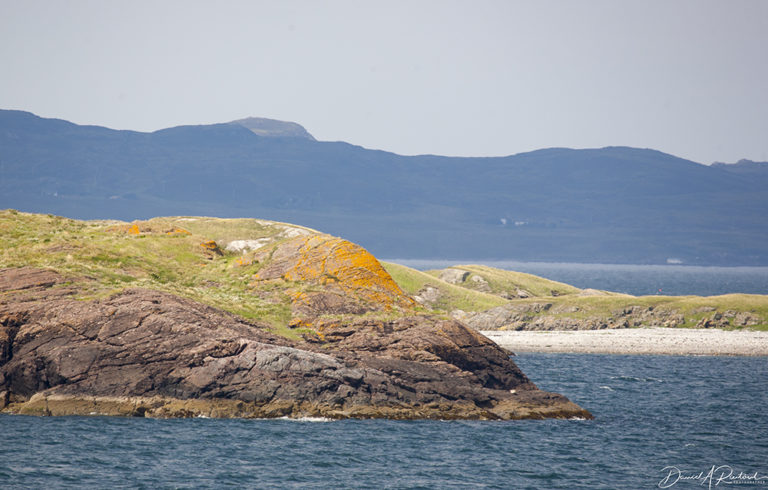 Ullapool
July 25, 2008
Sadly, our time on the Outer Hebrides was ending. We drove to Stornaway to catch the ferry back to Scotland, watched the seabirds along the way, and admired these colorful headlands near our landing port of Ullapool. We disembarked and headed to the highlands and Cairngorms National Park.