On the Road is a weekday feature spotlighting reader photo submissions.
From the exotic to the familiar, whether you're traveling or in your own backyard, we would love to see the world through your eyes.
Beaches, sunsets, water.  I'm in heaven.  ~WaterGirl

P.S.  Omnes, beware of clown below.
way2blue
Friends invited us to join them at their time-share near Cabos San Lucas in July 2017.  I hadn't been to Baja since the early 1980s and was disheartened by how much Cabo had been overdeveloped in the meantime.  Alas.  After our week there, my husband & I headed north to Todos Santos, a place I'd long wanted to visit.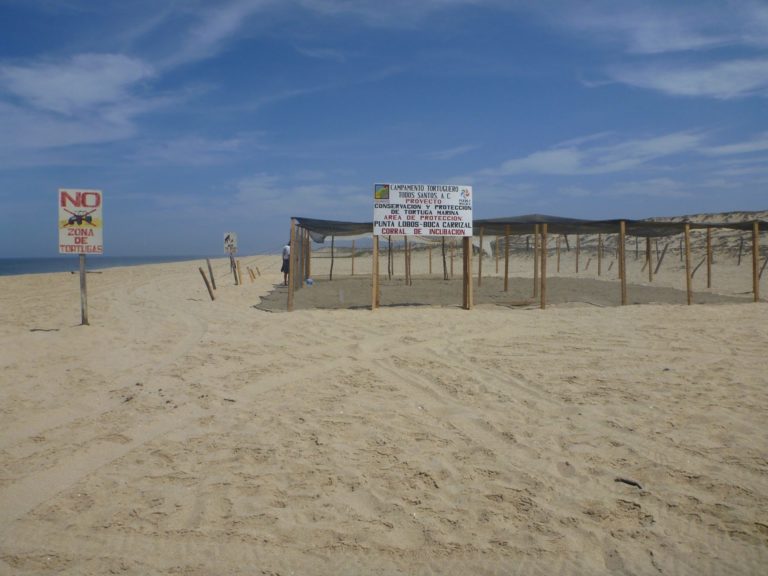 PLAYA LA CACHORA
The beach below our lodging had a penned area for turtle hatchlings that was deserted in July.  I was determined to return during the winter months when they are released.  View looking northward.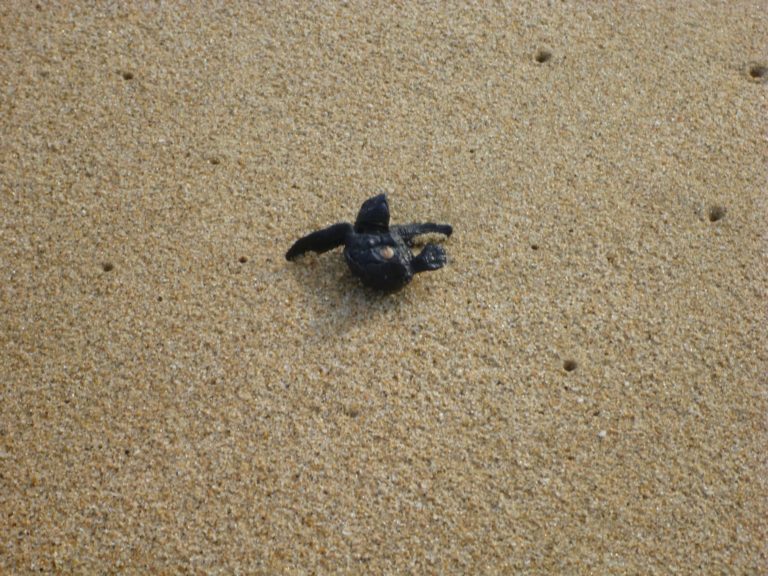 PLAYA LA CACHORA
So we returned earlier the following year, and got to participate in a release.  Which wasn't at all as I'd imagined.  I hope some of the little guys made it…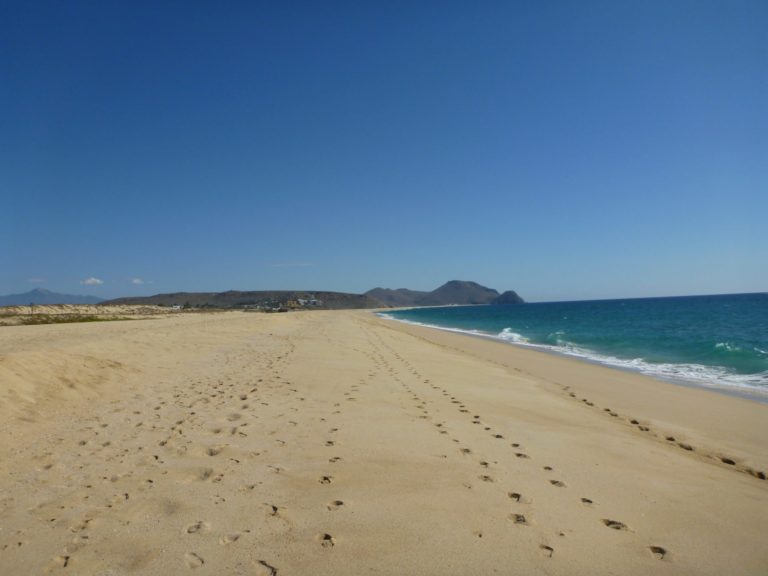 PLAYA LA CACHORA
Same beach.  Looking southward.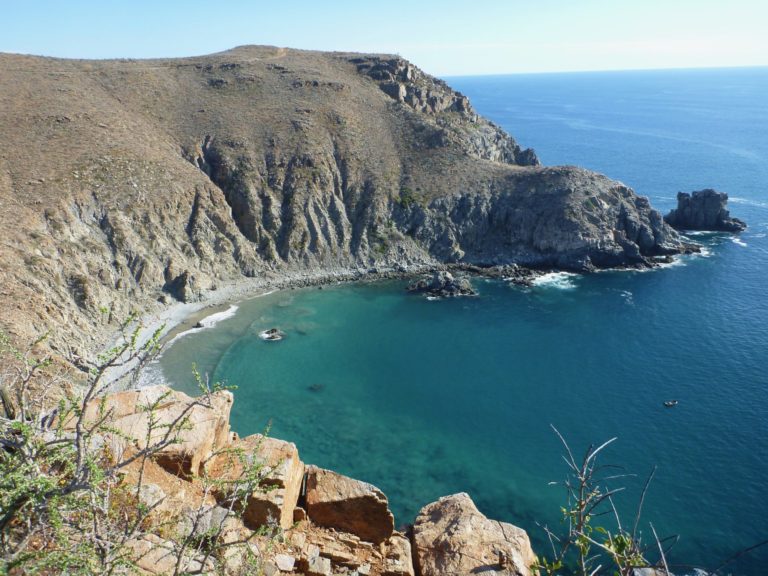 NEAR PUNTA LOBOS
A favorite hike to the south includes a steep, hot climb, but the views from the bluff are spectacular.  We haven't yet ventured down to this cove which was once a local fishing port.  View looking southward.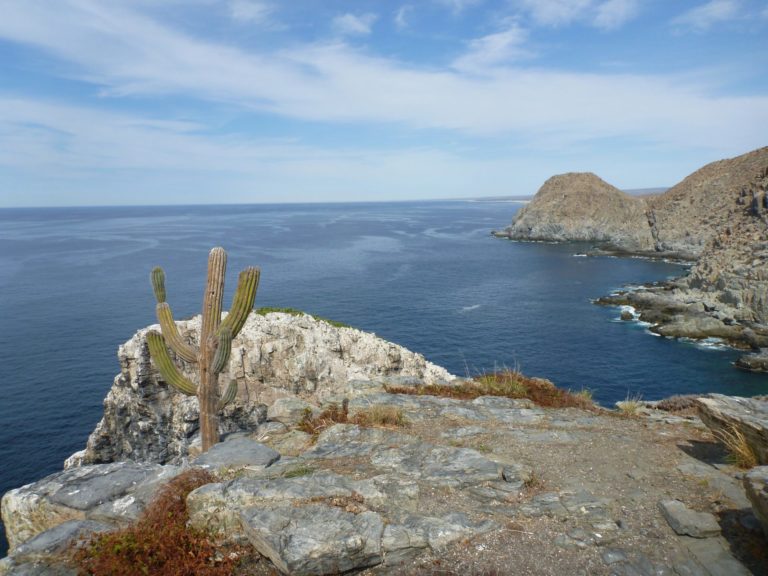 NEAR PUNTA LOBOS
Same bluff looking northward.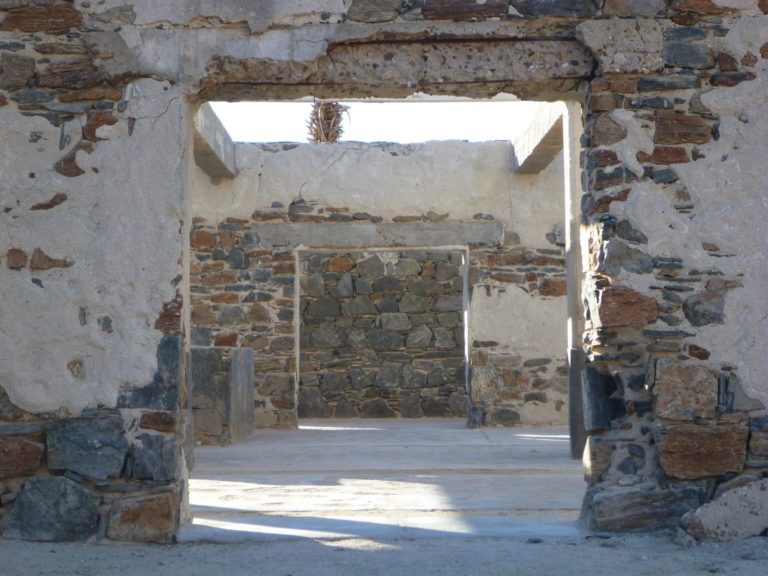 NEAR PUNTA LOBOS
Abandoned building at the start of the hike, made of stone and brick, once covered in concrete.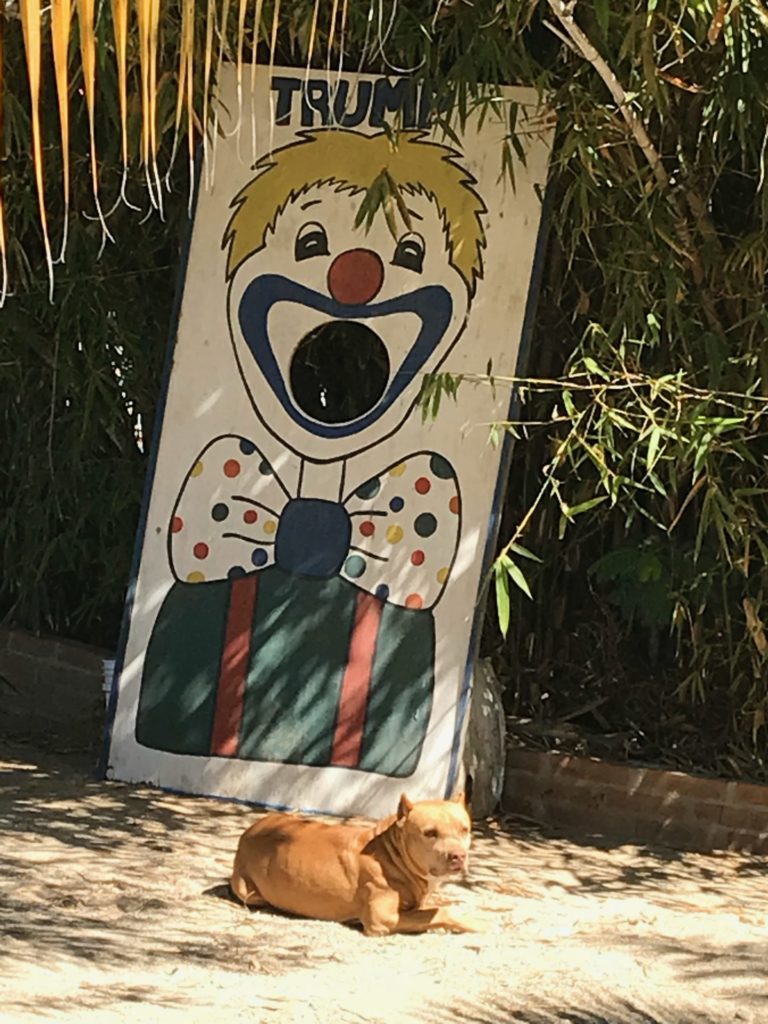 CHILDREN'S PLAYGROUND, LA POZA
We returned again in 2019 and noticed bits of Mexican humor here & there.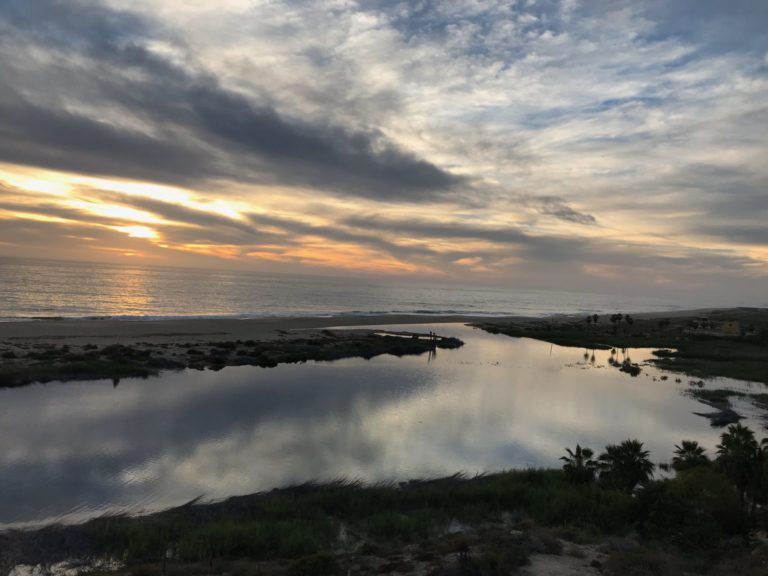 LAGUNA LA POSA
The sunsets were amazing from our lodging.  In fact, we saw the green flash several times.  And I'd thought—from my time looking for it in vain while sailing on research ships—that it was a myth…