On the Road is a weekday feature spotlighting reader photo submissions.
From the exotic to the familiar, whether you're traveling or in your own backyard, we would love to see the world through your eyes.
I had no idea that Amsterdam was so beautiful, and so charming!  ~WaterGirl
MissWimsey
Here's my suggestion for Paris After Dark: Amsterdam After Dark! No worries my trip was rated G. I was traveling alone so I didn't do anything too risky.
After my trip to Paris in August 2019, I took a train to Amsterdam, where I spent three nights before returning back home. Just like in Paris, where I took a day trip to Normandy, I also scheduled a day trip that combined a visit to Kinderdijk, an UNESCO World Heritage Site featuring well-preserved windmills dating as far back as the 1700s, and The Hague. Over two and a half days, I squeezed in a visit to the Anne Frank House, the Van Gogh Museum in Amsterdam and the Mauritshuis museum in The Hague.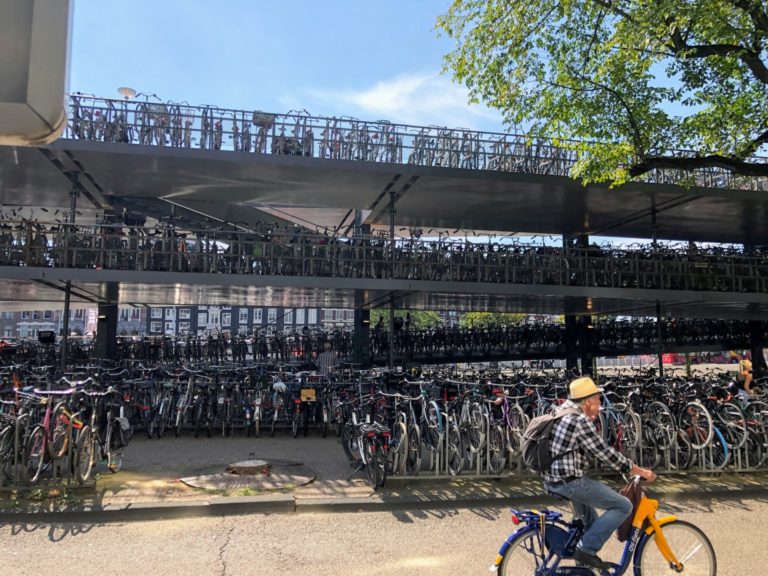 Amsterdam Centraal
August 25, 2019
I knew that bicycling was the predominant mode of transportation in Amsterdam but I wasn't prepared to see it in action. This bike garage was the first thing I saw as soon as I stepped outside the train station in Amsterdam. There were just so many bikes or all different shapes and sizes! I was so much fun to see it play out with both pedestrians and cars.
I rented a bike for only one day and it was a fun way to get around but interestingly enough, it was hard to find a place to "park" it because although bike racks were everywhere, they were always full of bikes. Still it was a lot of fun riding through the small canal-side streets.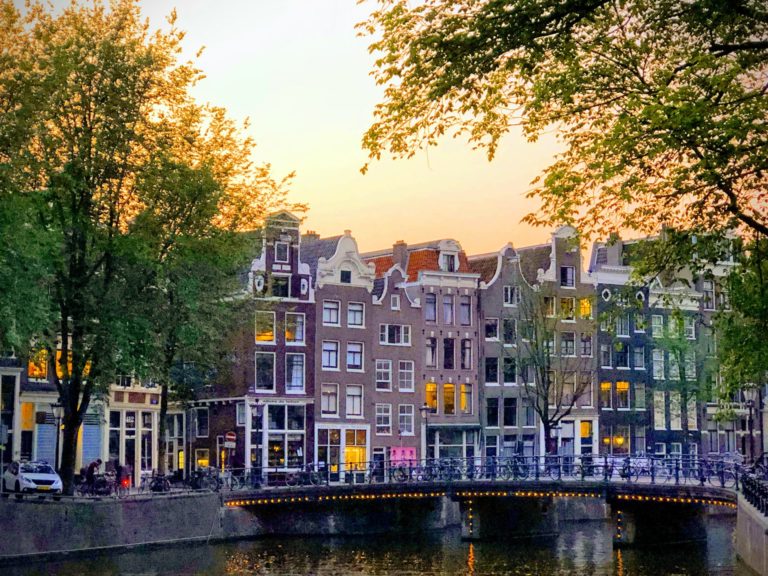 Amsterdam
Just something that caught my fancy that first evening I went out walking.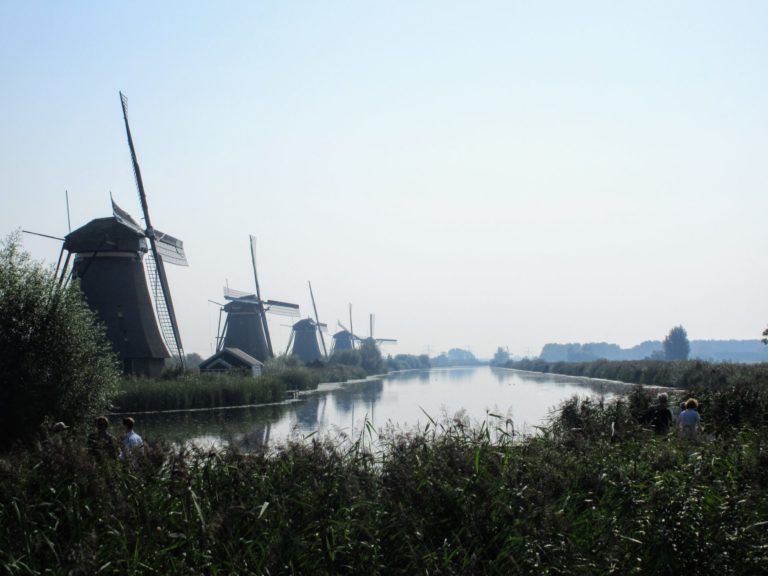 Kinderdijk
As I mentioned in the intro, Kinderdijk features working windmills. Although they are no longer the primary method of keeping the land in that area dry, they are kept in working order as a fail safe in case modern technology fails. Aside from the engineering wonder, it was a beautiful, peaceful place to explore. I was able to go into two windmills: one from the 1740s and one from the 1960s. Caretakers would live in the windmills rent free so long as they were on the job. The inside of the windmills shared space with the actual mechanical system of the windmill as well as the kitchen, a sitting room, bunks (sorry, no indoor plumbing).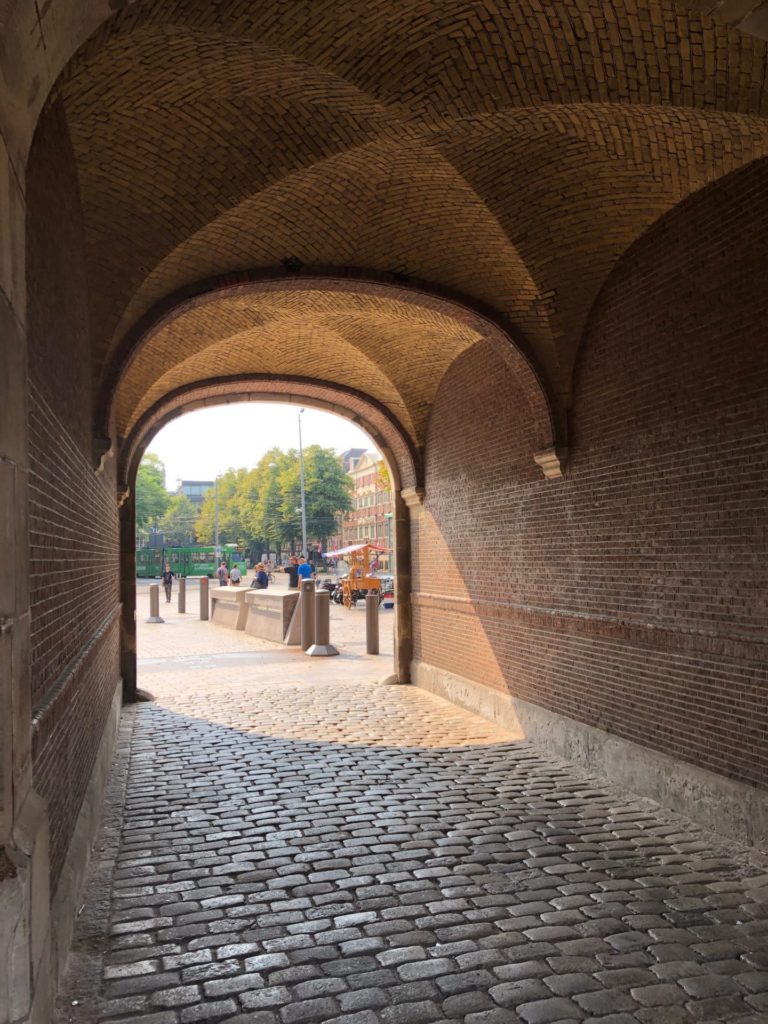 The Hague
This is also something that caught my fancy because of the brickwork. This gate was leading out of the Binnenhof in The Hague.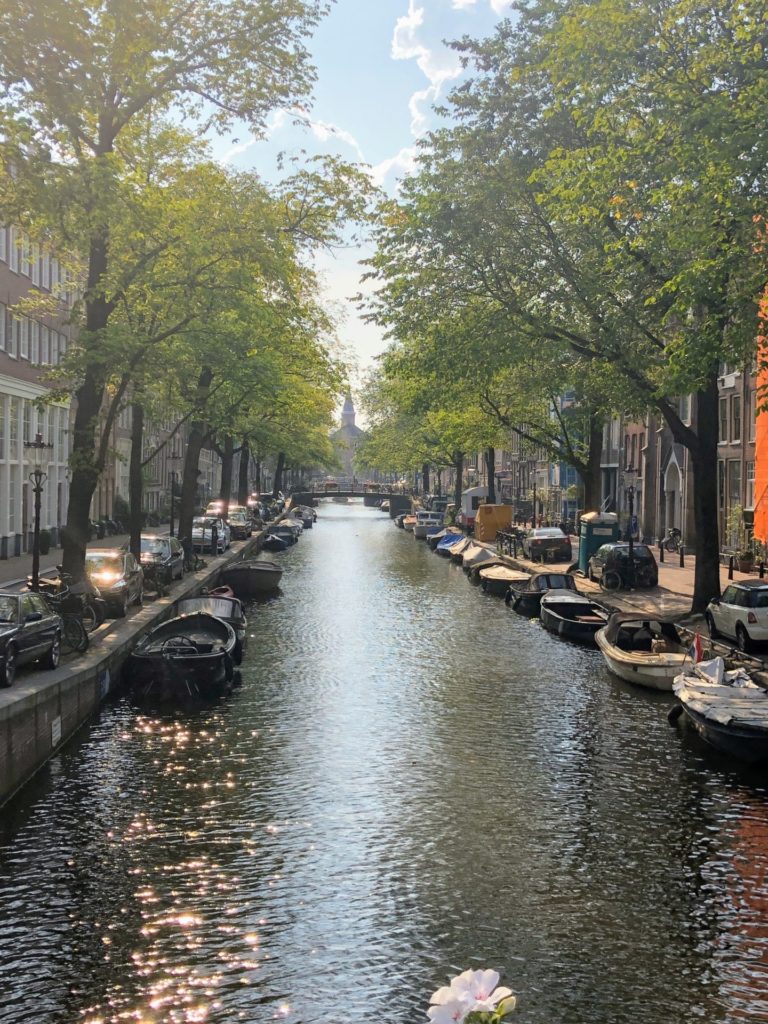 Amsterdam
While biking to make my program/tour at the Anne Frank House early on the second day there, I crossed several of these bridges. The light was just beautiful I had to stop and take it in.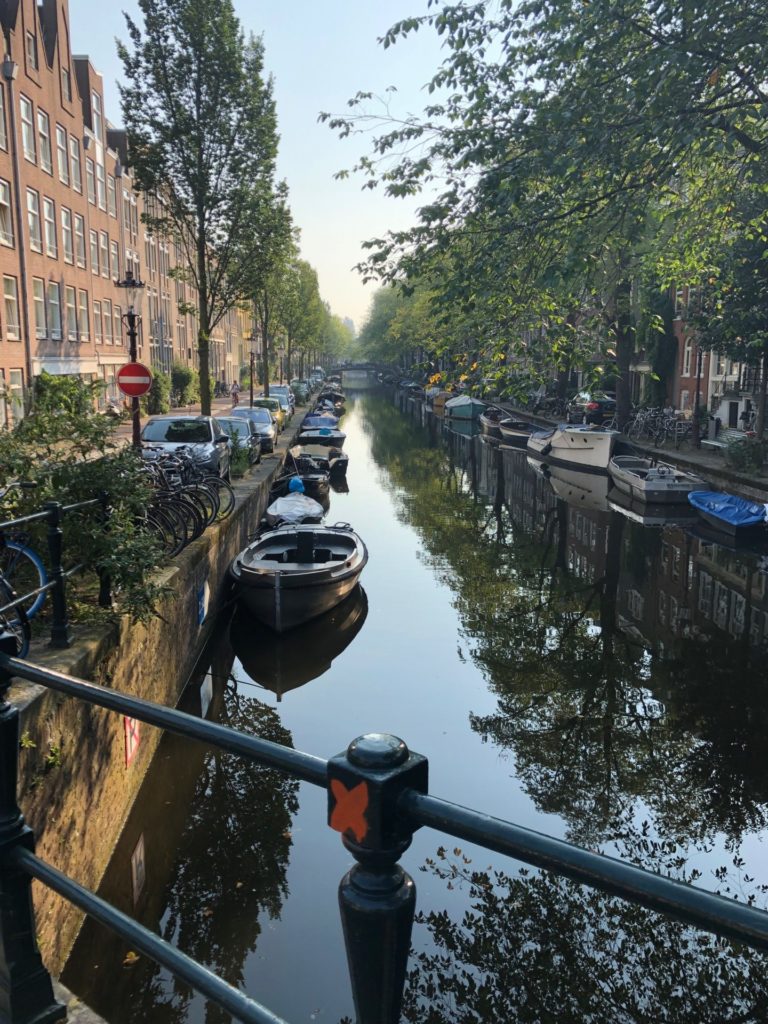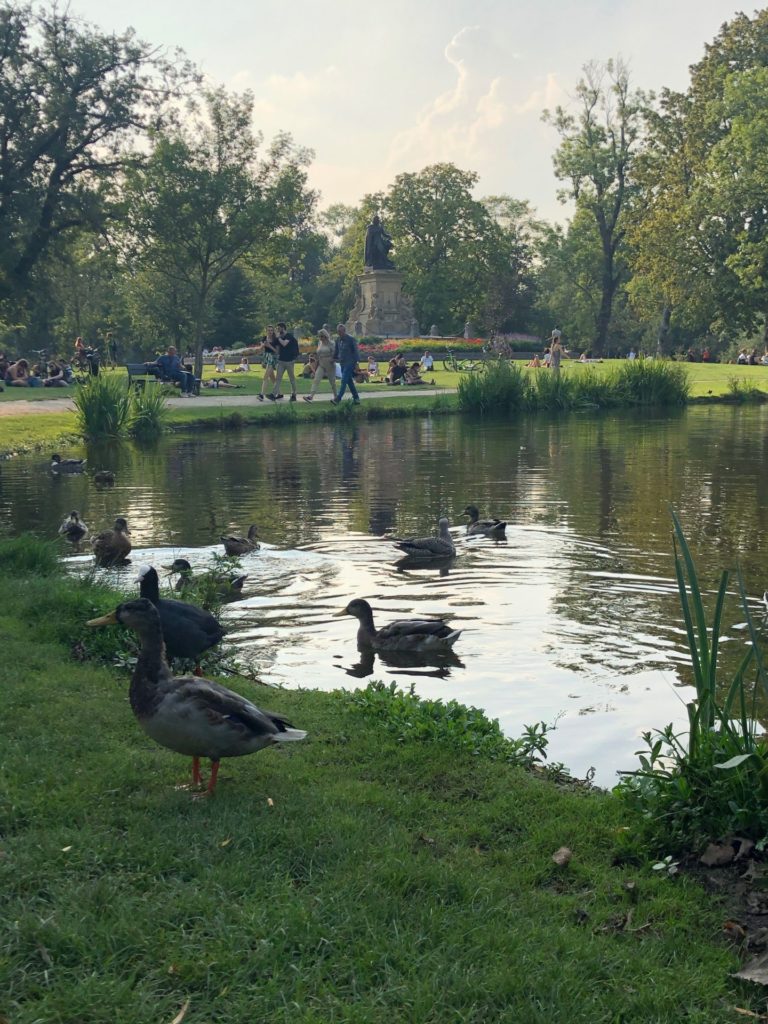 Amsterdam
After I returned the bike, I walked to Vondelpark. I settled down to do some people (and duck) watching.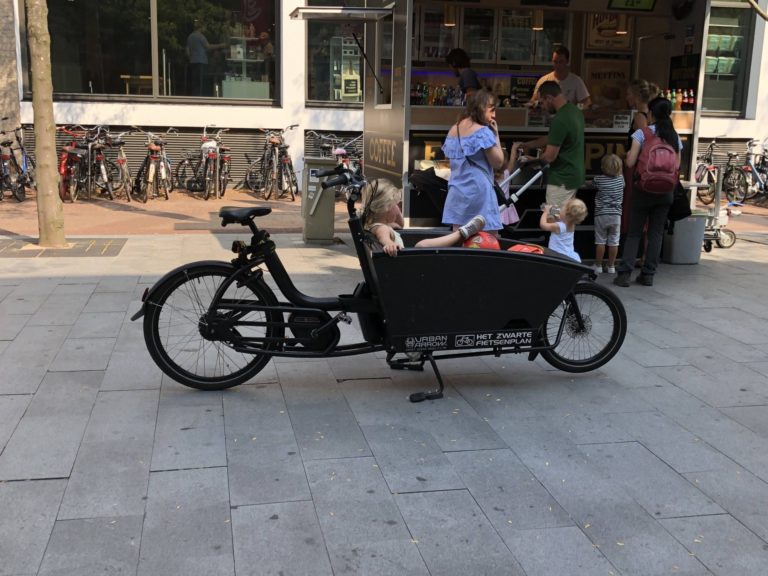 Amsterdam
Here's one example of the sorts of bikes I saw in Amsterdam. I also saw tandems, both for adult riders and combo adult, kid; some that have a flatbed in front; these. It was pretty eye-opening. I felt safe riding the bike while there. They had traffic lights for bikes and traffic lights for cars; protected bike lanes. But aside from that, there just wasn't much car traffic in the Canal Zone. I don't feel as safe taking to the streets on my bike here in Chicago.