Haven't posted a Badger photo in a while, so here's one: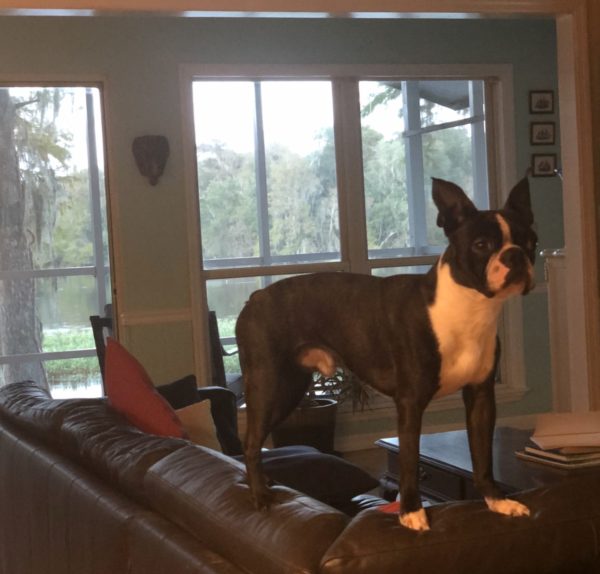 He often walks along the top of the sofa as if he were a cat. That abused piece of furniture is a frequent launchpad when he gets the zoomies. Recently, he used that same commanding height to pounce on our Roomba.
I need to cut his damned claws, a task that we both hate. Daisy's need to be trimmed too, but I don't dread it as much as she's usually not a big baby about it like Badger is. She's stoical about baths too, whereas he acts like we're trying to skin him alive. A big ol' drama llama.
Anyhoo…open thread!