All the details are at the link.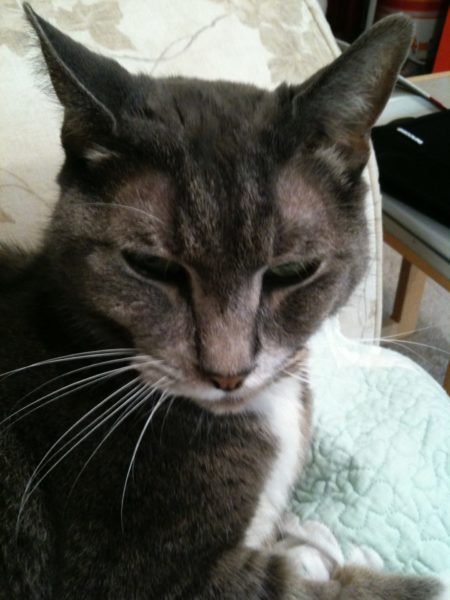 This is my kitty soulmate Quiver, in 2010
Aired last night on TV on MSNBC, but it shows a few more times this week.
With only 2 weekends left, you can still make a difference!  Mandy Patinkin and Kathryn Grody are calling on you to volunteer at least 3 hours for the next 2 weekends—#TheLastWeekends before the 2020 election—to turn out voters and make sure we defeat Trump and get Democrats elected up and down the ballot.
Join Mandy and Kathryn now at thelastweekends.org/doit.
Maze Dancer has illustrated 192 Voting Plans for individual BJ peeps, and I think they are all different.  You can find them all at the link.
If you're on twitter, please think about posting your voting plan, or even about posting someone else's!  It doesn't take much time and might inspire someone who doesn't yet have a voting plan to get their act together.
New York Times story about an Ohio company that got the contract to print mail-in ballots for counties in Ohio and Pennsylvania. Owned by Trump supporters. Late sending ballots; also sent ballots to wrong addresses.