On the Road is a weekday feature spotlighting reader photo submissions.
From the exotic to the familiar, whether you're traveling or in your own backyard, we would love to see the world through your eyes.
What a treat we have this morning.  These rock formations are astonishing!  ~WaterGirl
eponymous
In 2008, I visited Vermilion  Cliffs National Monument (VCNM) with friends. This NM is tucked between the Grand Canyon to the south, and multiple parks to the north – Zion National Park to the NE, Capitol Reef to the north, and more, in Utah. The main object of the trip was a rock formation dubbed 'the Wave', which is iconic and should be familiar to most of you.
The Wave is located in Coyote Buttes South, which had so much else in the way of fabulous cross-bedded sandstone formations as well. We drove down from Denver and camped out at trailheads. I could still camp at that time! Probably still could as long as I don't have to get on the ground…
We also went to Antelope Canyon, a slot canyon nearby. Since we had some great photos of slot canyons recently on OTR, I just included a couple of those.
I am an indifferent photographer, but this is one of those areas you can practically close your eyes and snap something lovely.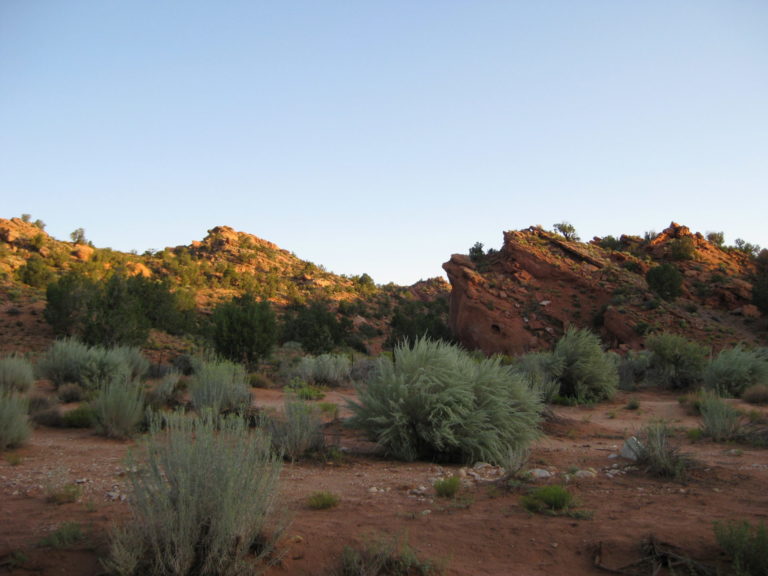 VCNM, Northern Arizona
September 3, 2008
The start of the hike into the Wave. It's early, and the shadows and lighting have interesting contrasts.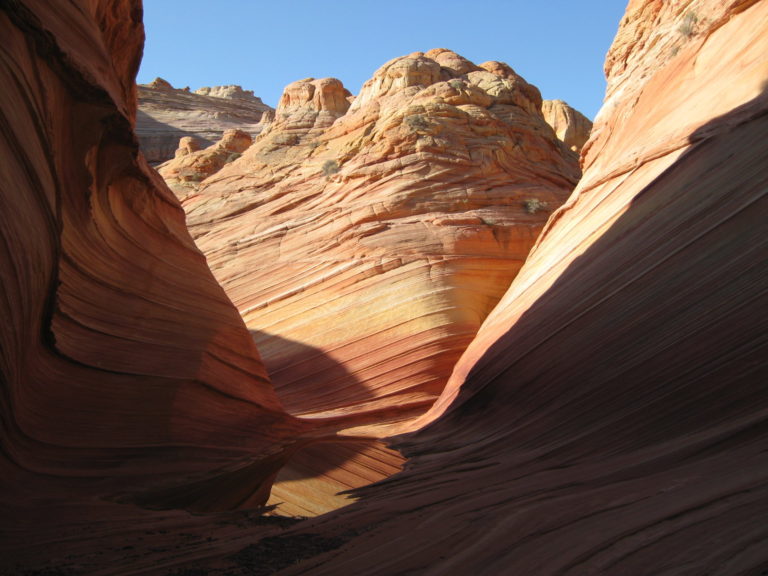 VCNM
September 3, 2008
My favorite photo of the Wave – it was still early enough to get interesting shadows.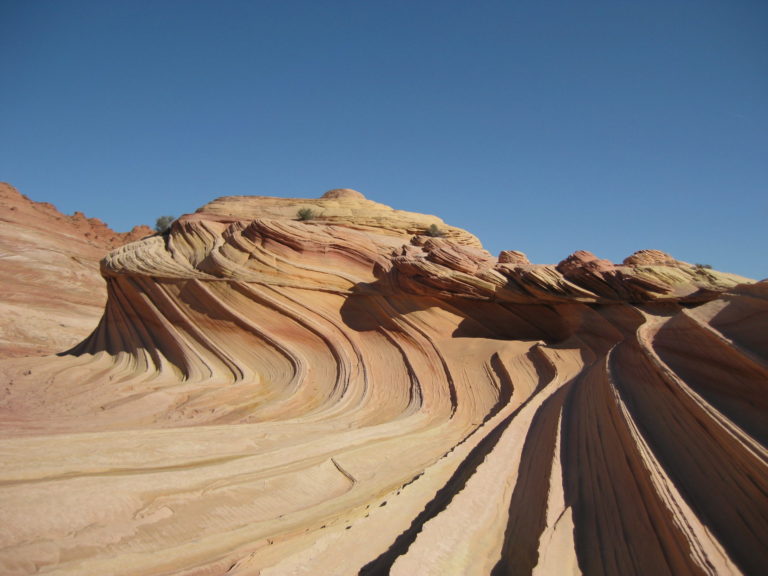 VCNM
September 3, 2008
I loved this formation – it reminded me of cake, for some reason. The layers, maybe.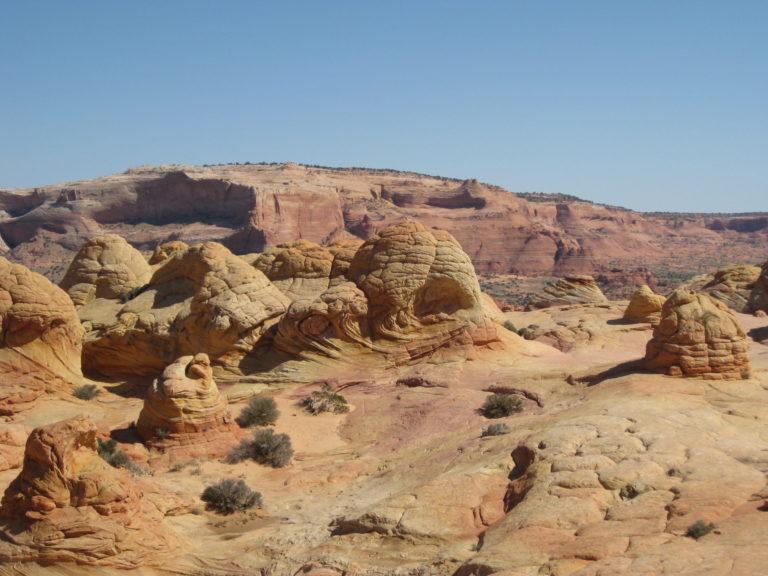 VCNM
September 3, 2008
More fantastic formations…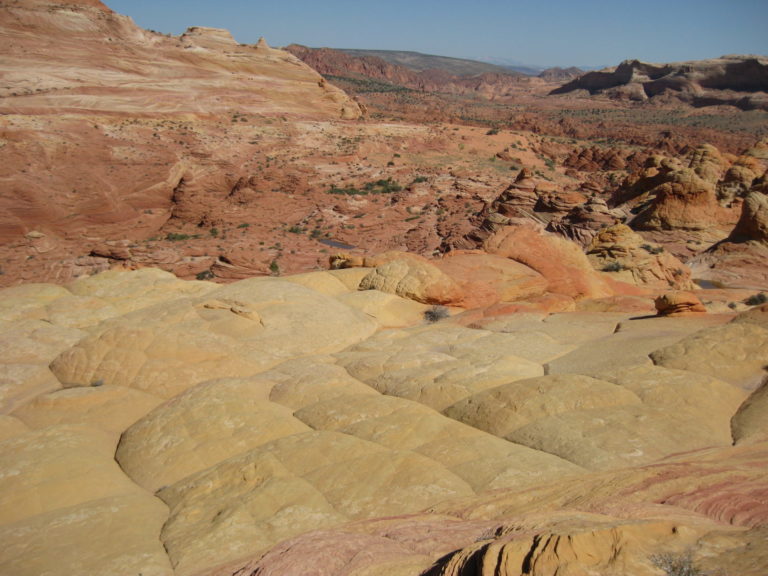 VCNM
September 3, 2008
These rocks reminded me of loaves waiting to go into the oven. It was hot enough there, even in September.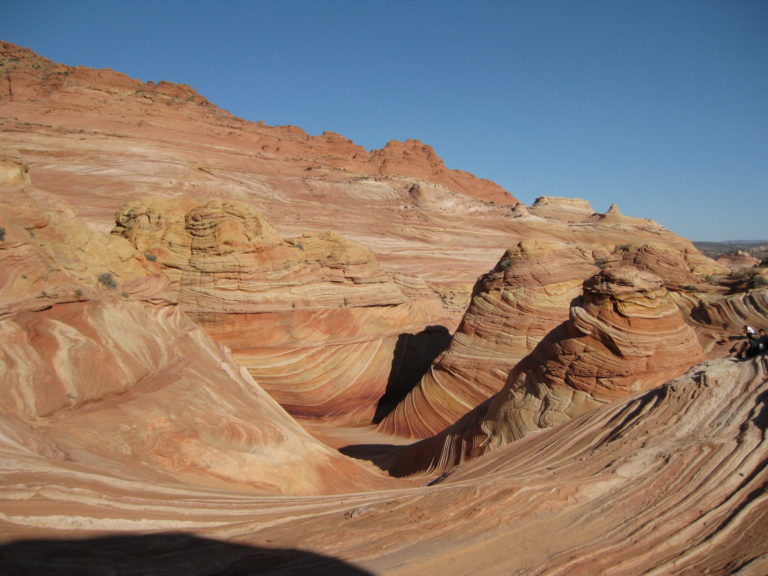 VCNM
September 3, 2008
The Wave towards mid-day.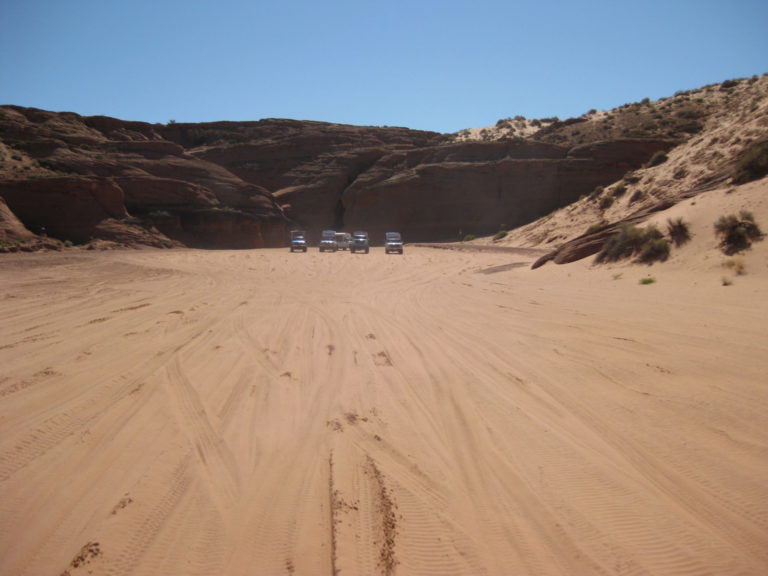 Antelope Canyon, Northern Arizona
September 5, 2008
We took a guided tour to this slot canyon. I can't remember, but I believe it is required to do so. We also wanted to rely on the knowledge of local people, as it would not do to get caught in  one of these canyons during a flash flood. This photo shows the beginning of our tour – you can see the narrow opening of the canyon behind the trucks.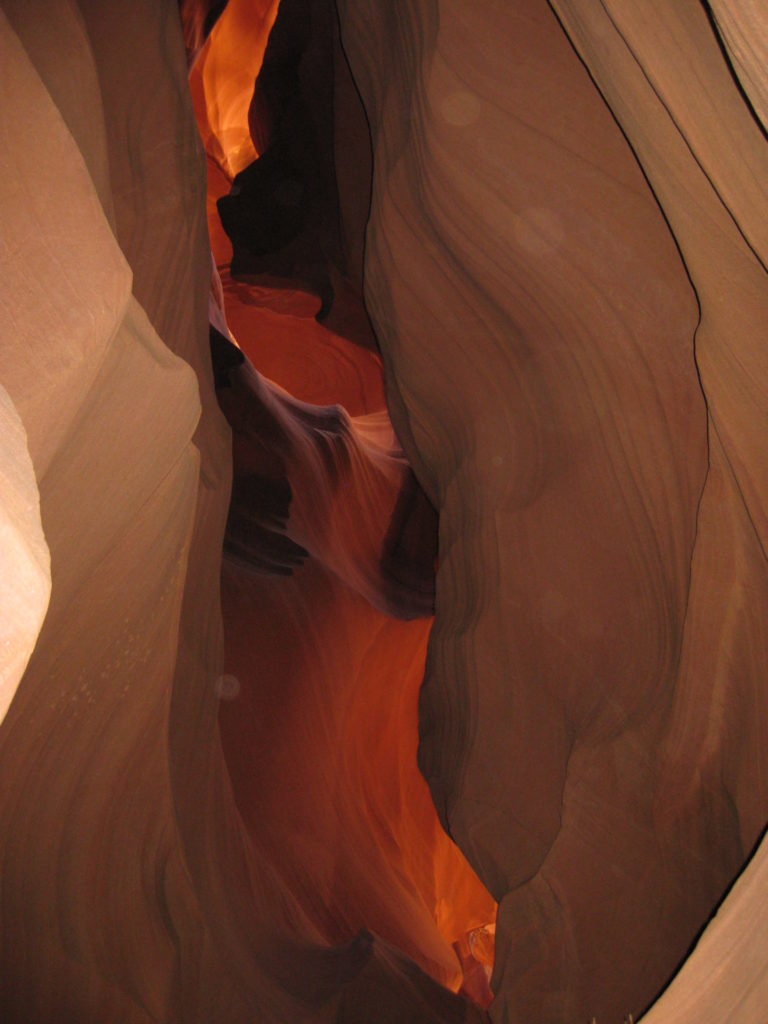 Antelope Canyon, Northern Arizona
September 5, 2008
I liked the glow of this shot. It is somewhat reminiscent of a Georgia O'Keefe painting, or so I like to think.