On the Road is a weekday feature spotlighting reader photo submissions.
From the exotic to the familiar, whether you're traveling or in your own backyard, we would love to see the world through your eyes.
The movie Insomnia is the closet I have come to Alaska.  Thankfully, these totem poles are fun and interesting, and a lot less intense than that!  ~WaterGirl
randy khan
15 years ago, we took a cruise to Alaska. (I'm not generally excited by the idea of cruises, but this is the way to see southern Alaska.) Our last port before the end of the cruise was Sitka, which was interesting because of the mix of U.S. and Russian culture, but also is the site of Sitka National Historical Park, which is devoted to Native Alaskan totem poles. We'd seen a little totem pole park in Ketchikan, but this was much better. And it was a lovely spot, too.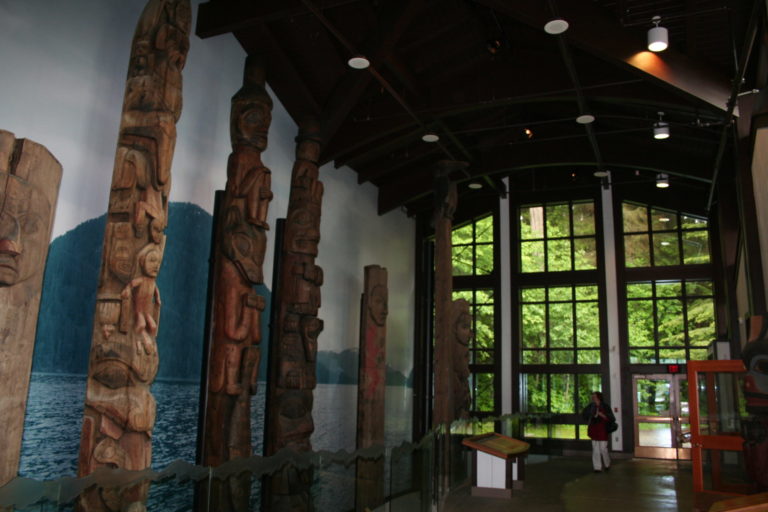 Sitka, Alaska
June 21, 2006
You start your visit with this building, which has a lot of the more fragile poles arrayed along the walls. The action really is outdoors, though, which is where they were meant to be in the first place.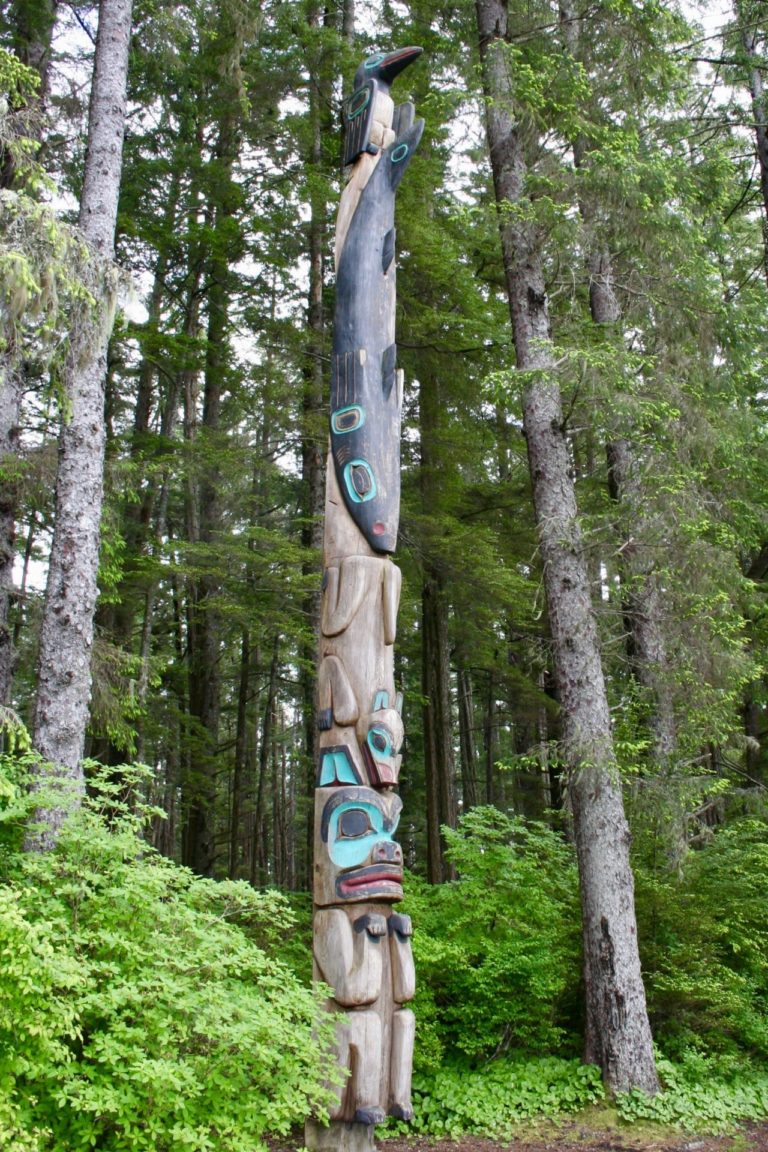 Sitka, Alaska
Most of the totem poles are along a roughly circular path through the park, place among the trees. This one features a whale, but of course they all have multiple images. The poles are from the Tlingit and Haida traditions.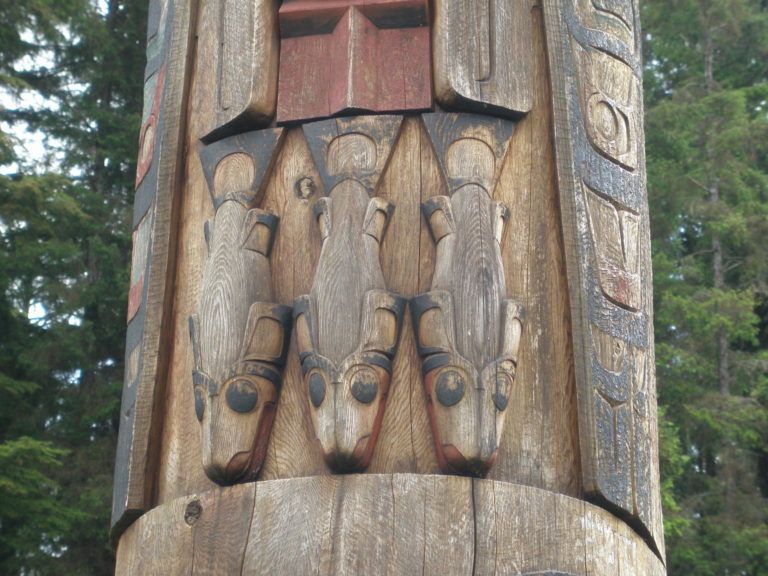 Sitka, Alaska
June 21, 2006
This is a detail from an older pole. Unlike a lot of historical parks, they do add new things periodically. The park site has some photos of the installation of a pole on it.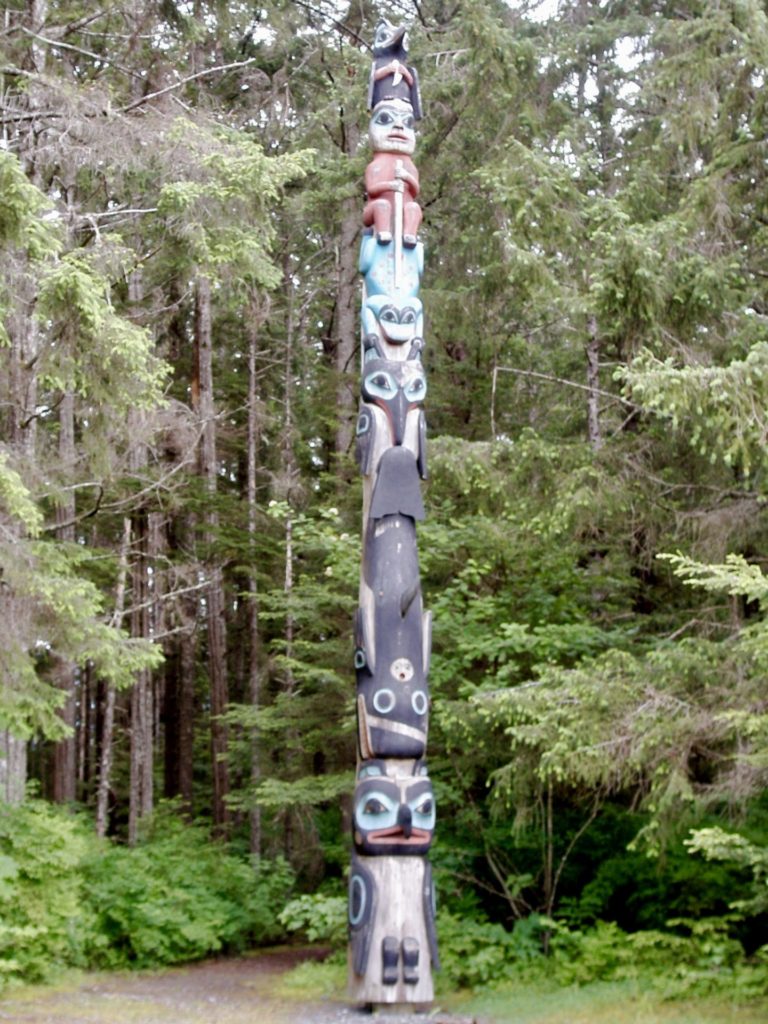 Sitka, Alaska
June 21, 2006
This is a killer whale pole. I think that's a raven on top of it, with a frog above the raven; I'm not sure what's at the bottom. If the figure looks like it might be someone in some kind of Russian dress, it might well be – there is a tradition of incorporating non-Native figures into the poles. There's a famous one in Ketchikan (which has been sort of copied in other poles) with Abraham Lincoln at the top, but it wasn't in his honor. Rather, it was kind of a complaint because they thought he had reneged on a promise he made to them.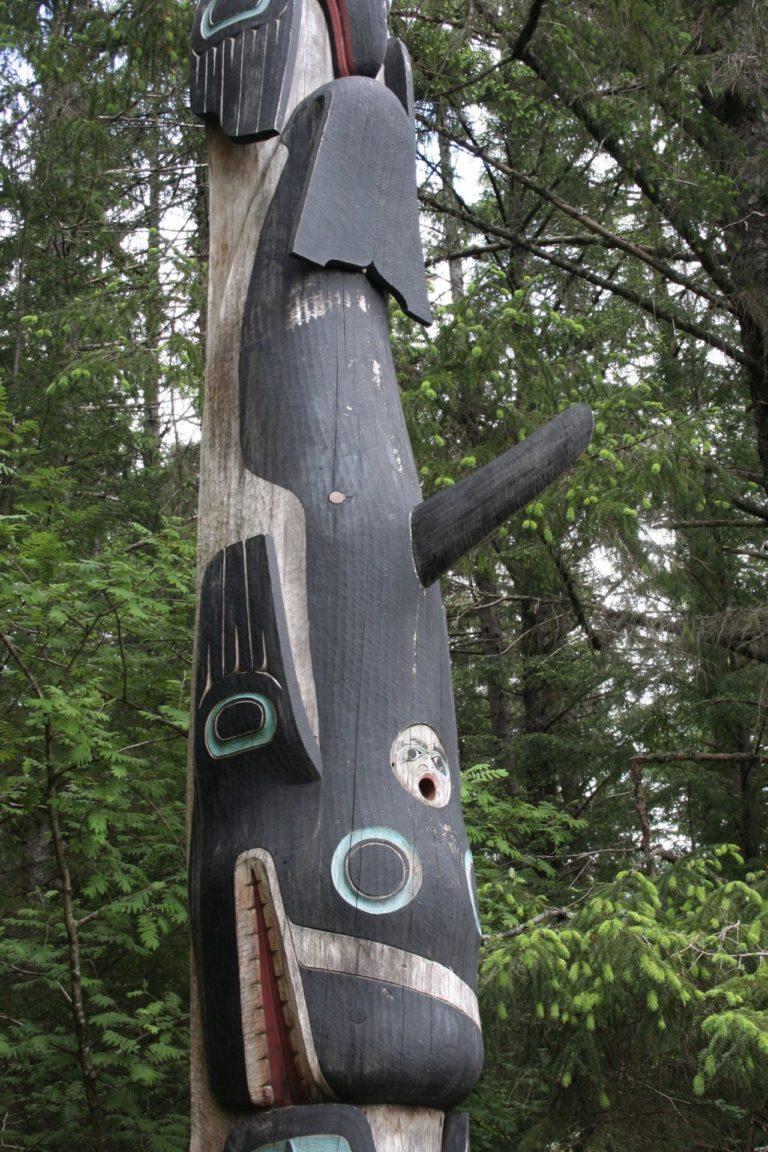 Sitka, Alaska
June 21, 2006
This is a detail of the killer whale. You can see the human face in the figure. That's pretty common in Native Alaskan art, as is the idea of people transforming into animals and vice versa.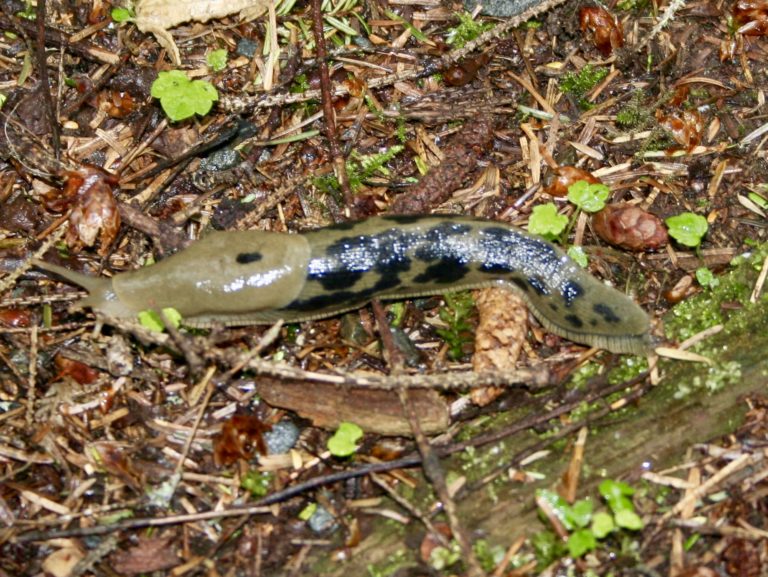 Sitka, Alaska
June 21, 2006
A little bit of native wildlife. My wife and her brother were not entirely sure why I was so excited to see a banana slug, but the friend who was with us was a bit more enthusiastic.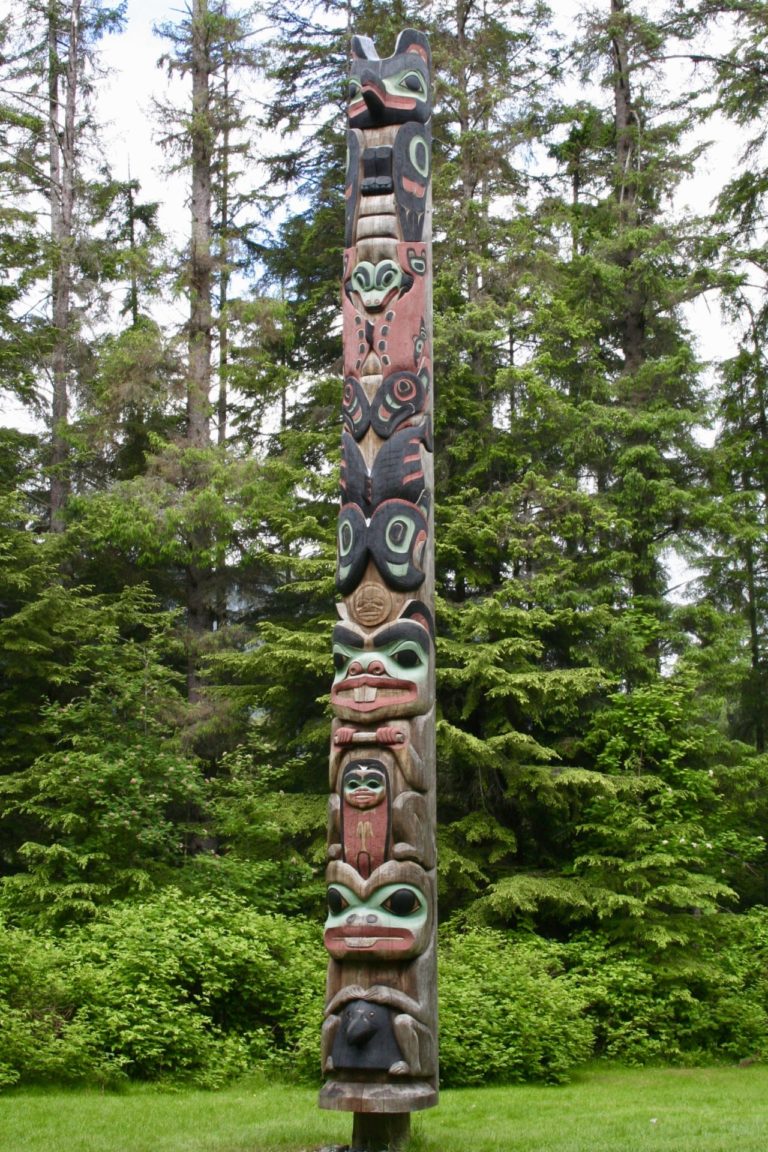 Sitka, Alaska
June 21, 2006
I really could have taken many more photos of the totem poles, as they were everywhere (and I've omitted some of the photos I took). It's really a fascinating art form, and one that continues to be practiced today. We actually saw two different totem pole makers on this trip, one at the park and one in Ketchikan, and it seems like it's not just old traditionalists who were doing it.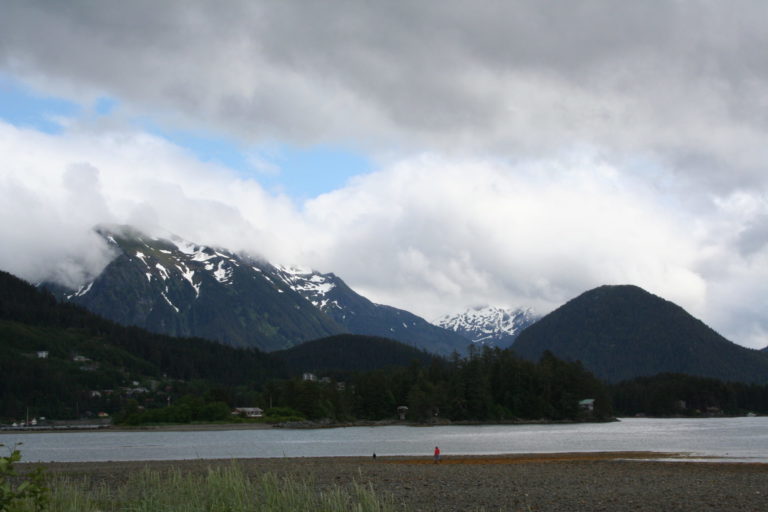 Sitka, Alaska
June 21, 2006
I thought I should end with a mountain view from the park. These kinds of vistas are everywhere in this part of Alaska, and they make you feel calm and serene.