On the Road is a weekday feature spotlighting reader photo submissions.
From the exotic to the familiar, whether you're traveling or in your own backyard, we would love to see the world through your eyes.
The last time I left Maine, I actually cried when I said goodbye to the ocean.  Who would have guessed that someone named WaterGirl would've the ocean that much?
JanieM
Portland and Pemaquid this time, for the sake of the lights.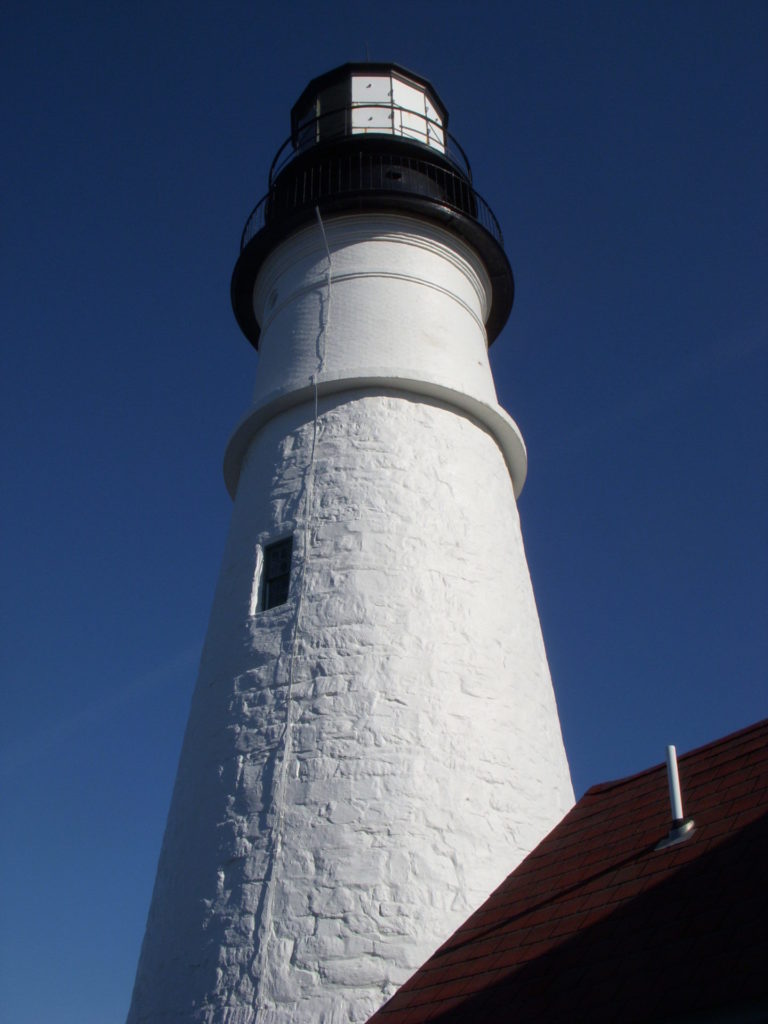 Cape Elizabeth, Maine
Portland Head Light at Fort Williams Park in Cape Elizabeth, just outside Portland. It's a city-owned park, free to the public, with lots of things to do besides gaze at the lighthouse. It's beautiful, like everywhere on the coast of Maine, but I only go there when family and friends come to visit and want to see the famous lighthouse. I prefer the wilder, less crowded coastal places further downeast.
Steve Romanoff of the Maine folk group Schooner Fare wrote a song called Portland Town that memorializes the lighthouse. "I see the light across the bay…."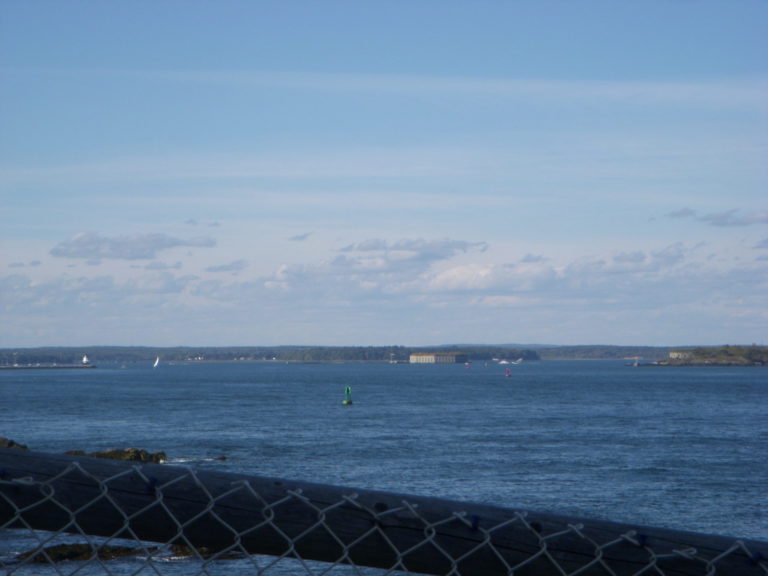 Casco Bay
Looking across the bay from the base of the lighthouse. The beige rectangle in the distance is Fort Gorges, which is also a park of sorts, but currently the subject of some disagreement as to what should be done with it.
Bristol, Maine
Pemaquid Point Light, the image of which is on the Maine state quarter. The park has a restaurant and a little museum.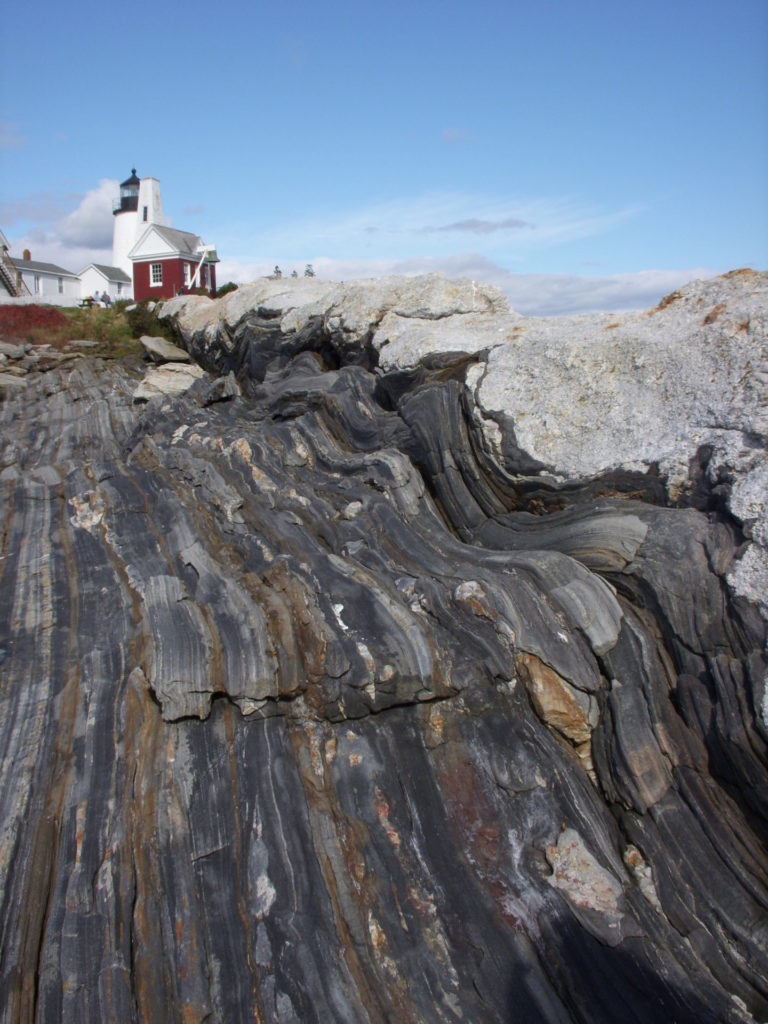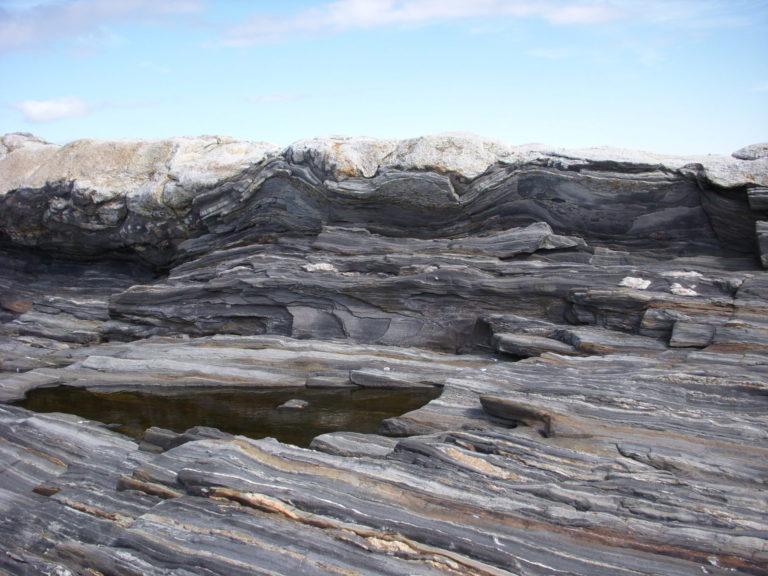 Bristol, Maine
Another view of the rocks.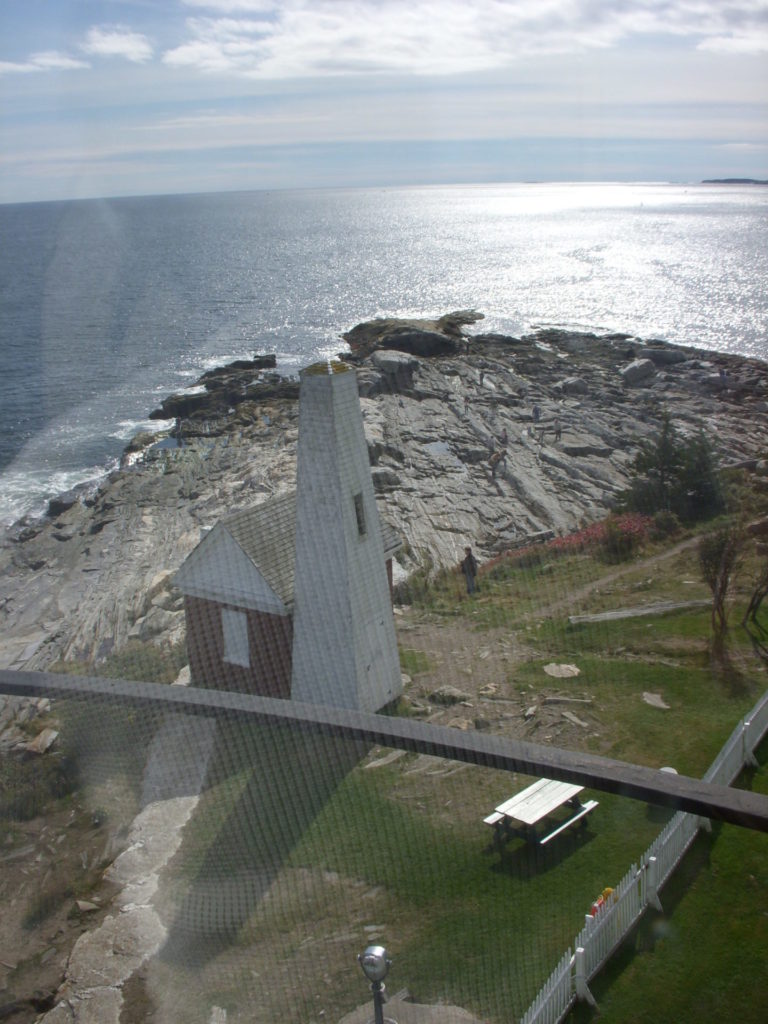 Bristol, Maine
The view from up in the tower. Unlike at Portland Head and West Quoddy Head (see Part I), you can climb the tower at Pemaquid for a few bucks admission. A screen covers the glass, accounting for the slightly filmy look.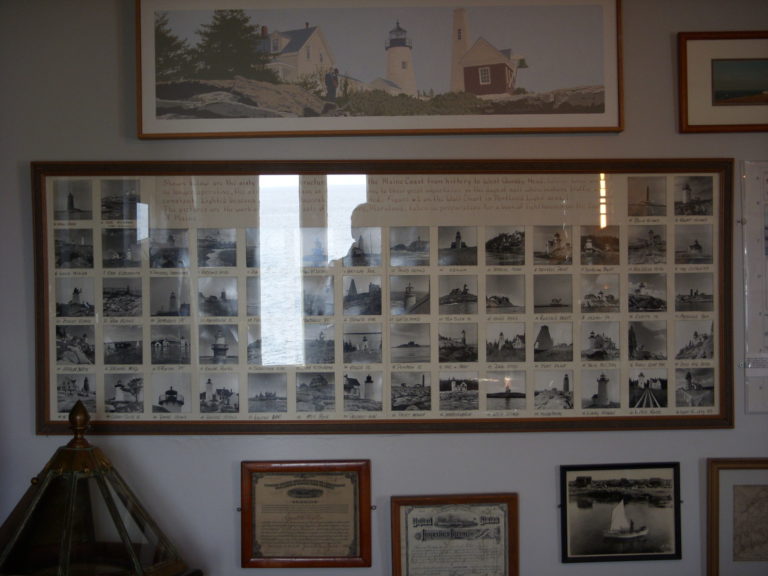 Inside the museum
The former lighthouse keeper's house is now a museum. This is a collection of pictures of the lighthouses along the coast of Maine, most of which are still operating.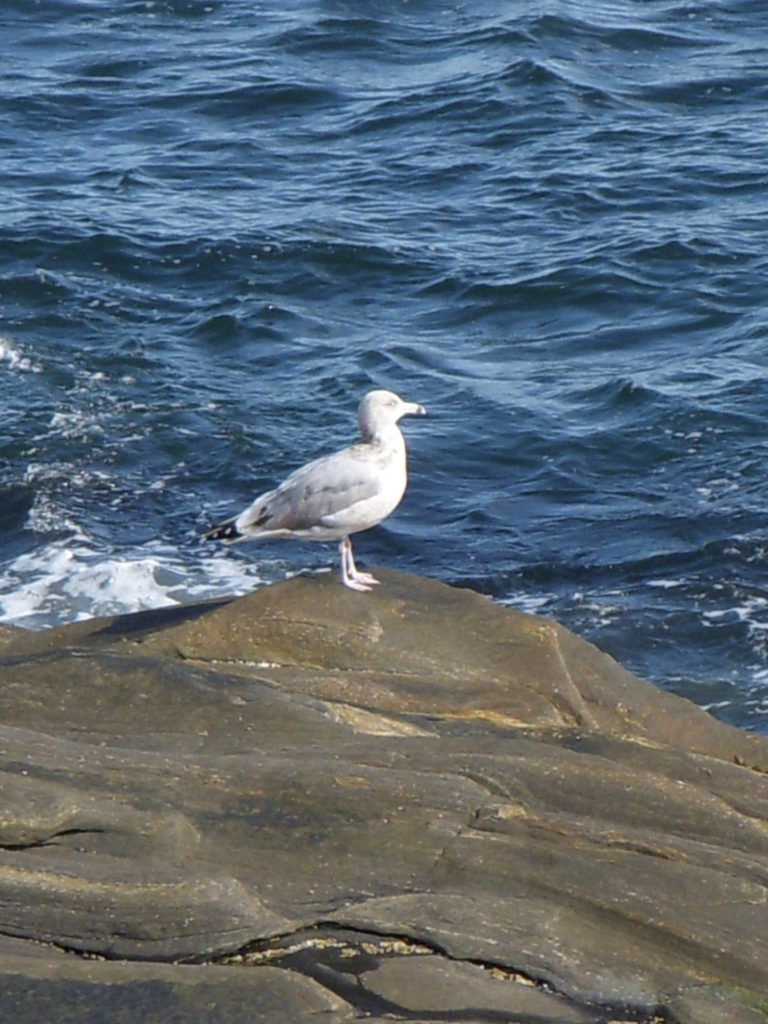 On the rocks
Another visitor. As far as birds go, the buildings at Pemaquid are one of the few places besides my own house where I've seen cliff swallows nesting under the eaves and flitting around the buildings. They're hard to photograph—they're rarely still!—and on this occasion I didn't try. They do give the place a homey feeling, though.