On the Road is a weekday feature spotlighting reader photo submissions.
From the exotic to the familiar, whether you're traveling or in your own backyard, we would love to see the world through your eyes.
This morning, we have some beautiful photos from Japan!  ~WaterGirl
Pharniel
Last year the spouse and I managed to check off a bucket list and go to Japan.  Captain C's post reminded me that I should submit photos.
We started in Tokyo, went down to Osaka, then spent a night in Hiroshima, came back to Kyoto, went through mountains into Takayama, hit up Kanazawa and then finished in Tokyo with Tokyo Disney & Disney Sea.
I'm not a Disney Experience kinda person, but Disney Sea was amazing.
We timed the trip to try to get maximum colors. I'm including pictures from the Shoshanzan Engyo-ji temple in Himeji and the train from Nagoya to Takayama. Though most of my photos are from the massive number of temples we saw in Kyoto, I'm sending in photos I managed to take of mountain temples and Gifu & Toyama provinces – which remind me of home, or at least the north parts of home.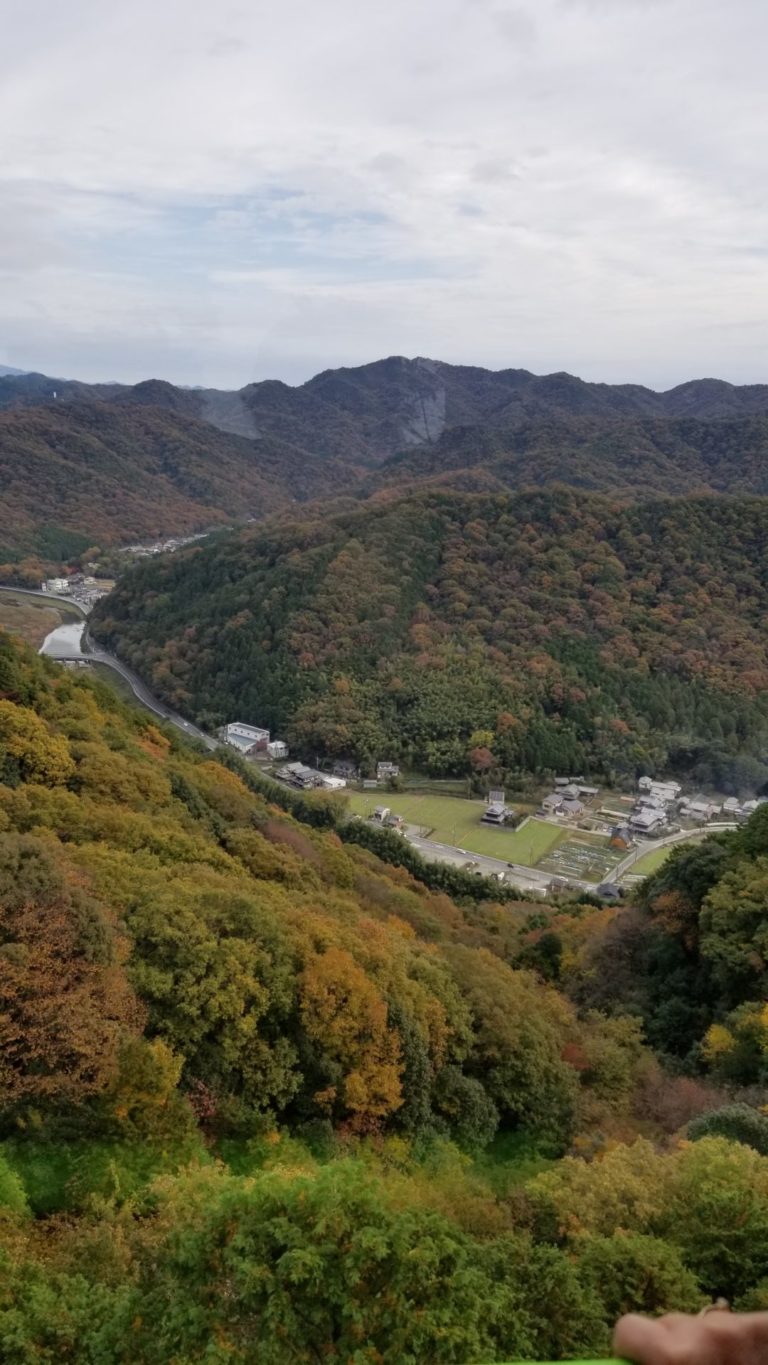 Shoshanzan Engyo-ji
November 22, 2019
Shoshanzan Engyo-ji temple in Himeji, a view from the 'starting' point of the hike up the hill.
You take a gondola up the side of the mountain, and from there it's a brisk 2 KM walk uphill. I managed to smear my lens and lost most of the other photos of the way up, but this gives an idea of how far up you are when you start.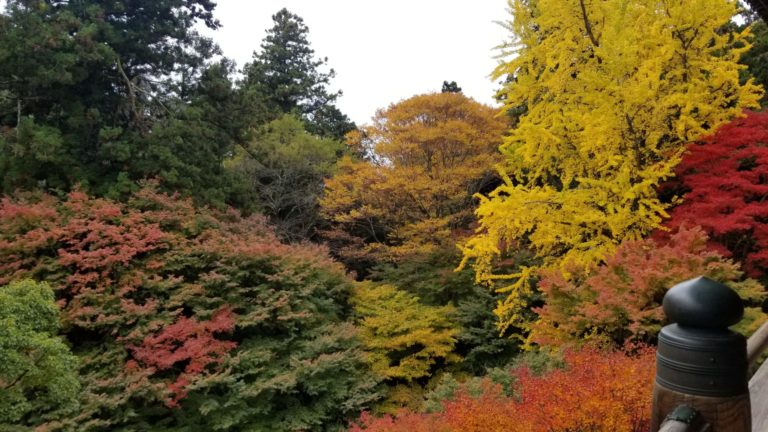 Shoshanzan Engyo-ji
November 22, 2020
The trail might be long, and up hill, but the views are worth it.
I hope this picture conveys just how close everything is.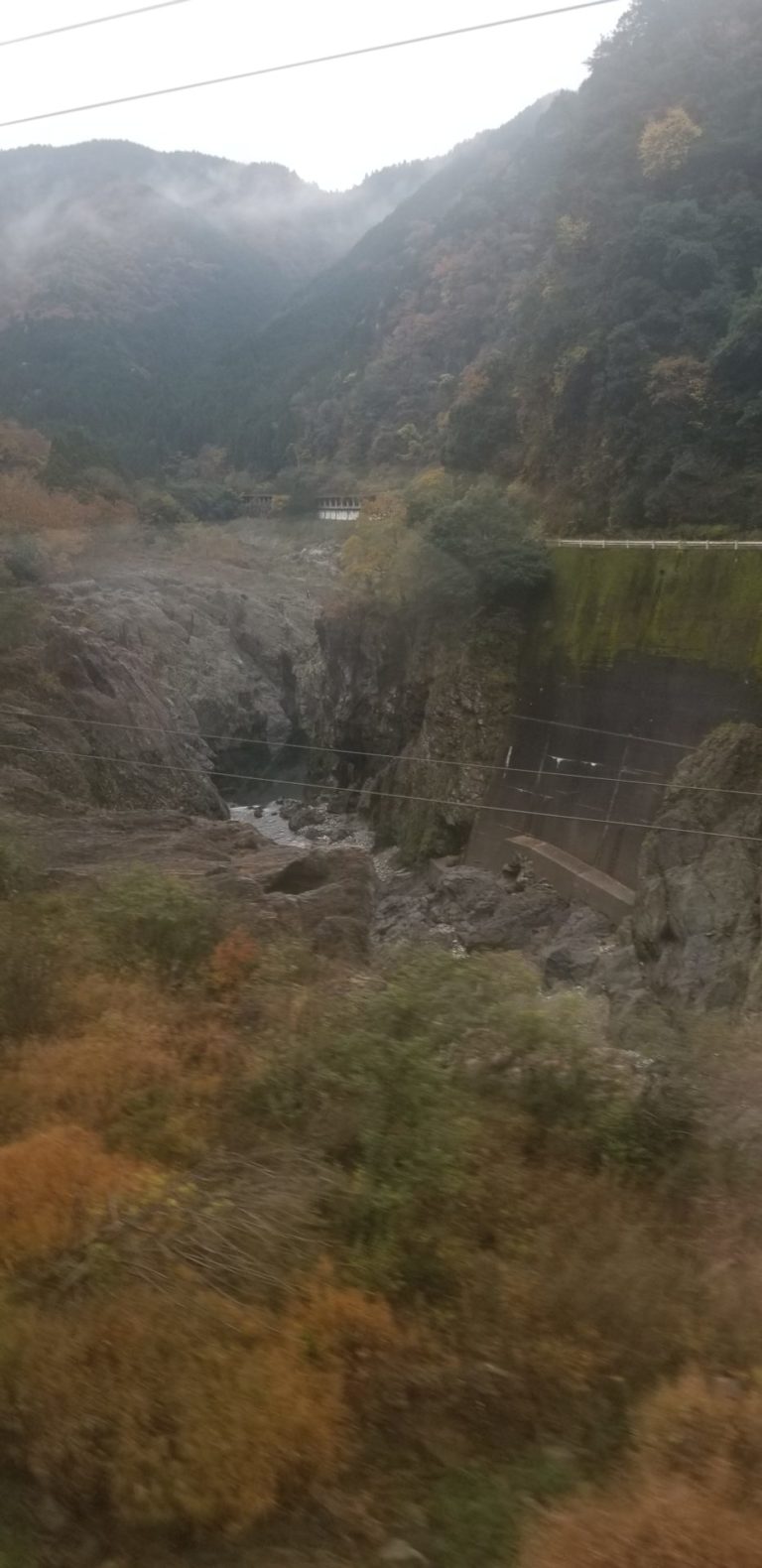 Somewhere in Gifu Province
November 27, 2019
Gifu and Takayama have views that feel like the Smokies.
The deep gorge, houses and structures everywhere nestled into the flat spaces you can find, and the spooky mist shrouding the mountains.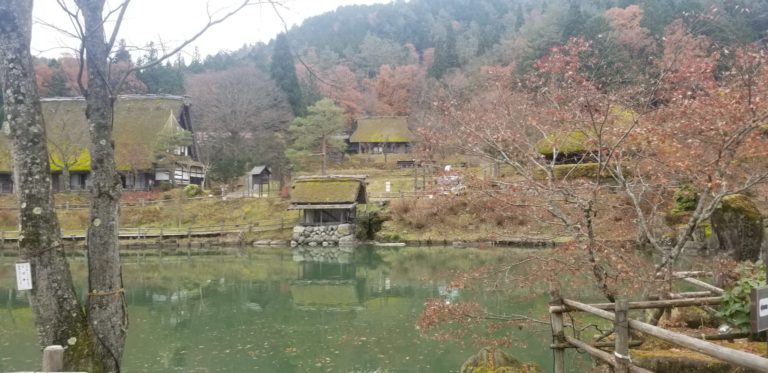 Hida Folk Village, Hida
November 27, 2019
Hida Folk Village is great. It's a preservation space similar to the Greenfield Village – A number of structures were going to be destroyed by hydro projects, so they were moved to this village in order to be preserved and cared for.
The best part is that the structures require fires to be burned inside them, which was good since it was very cool this day.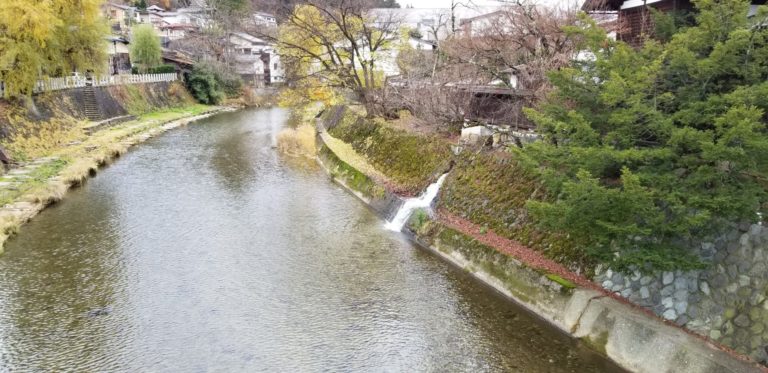 Takyama
November 28, 2019
A shot of the waterfront in Takayama taken on the Yasukawa Dori bridge by the Ashinga Statute on our way to the Morning Market along the river, which is amazing. The entire Shimoninomachi neighborhood is preserved buildings and classic streets, though like parts of Goinin in Kyoto, is heavily touristy.
There's a morning market on the riverfront, and also at a local temple. The riverfront was more touristy & had more food, the temple market had mostly farmers and fresh fruit – which is good because non-sad apples in Kyoto were 500+ yen (~$5).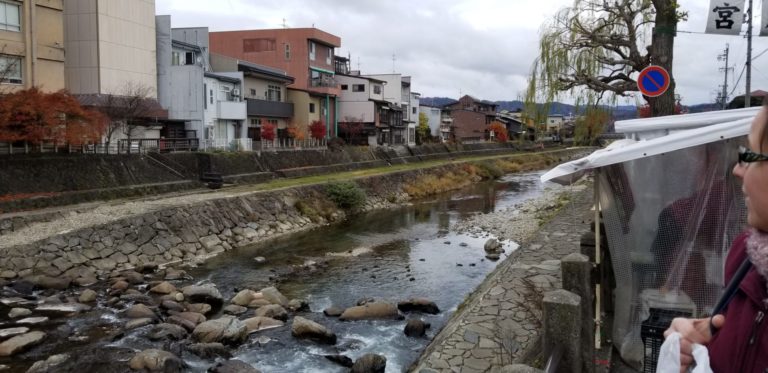 Takayama
November 28, 2019
Shot of the river from the morning market.
I suggest trying Hida beef – It's not as internationally known, but still amazing. There are various stalls with beef croquets, beef sticks, sweets, and of course takoyaki – though I didn't get my camera out in time to film the stall doing a demo on how they roll them for the crowd.