On the Road is a weekday feature spotlighting reader photo submissions.
From the exotic to the familiar, whether you're traveling or in your own backyard, we would love to see the world through your eyes.
lashonharangue
When WaterGirl asked me for a submission of soothing or calming photos, I went back and selected examples from different places. They don't have any common theme beyond landscapes. Hope there is at least one that can help you in these stressful times.
Krka National Park Waterfall - Croatia
The park has a series of waterfalls. I took a lot of photos but this was my favorite.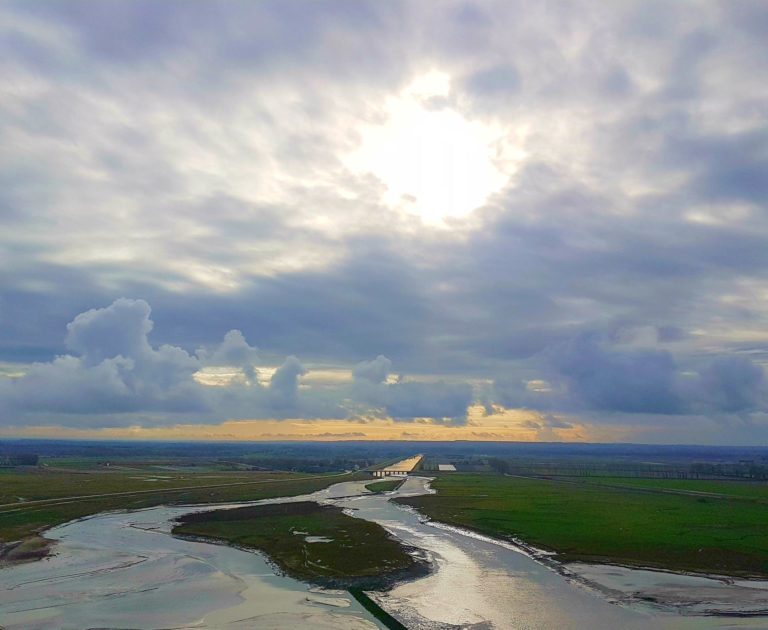 View from Mont Saint-Michel - France
A very famous castle/abbey in a tidal flat. Most pictures are of the castle from below. I took this at the top looking out over the surrounding landscape. Lots of up and down stairs. But we had a fabulous omelette in a restaurant that had pictures of famous people who had visited over the decades.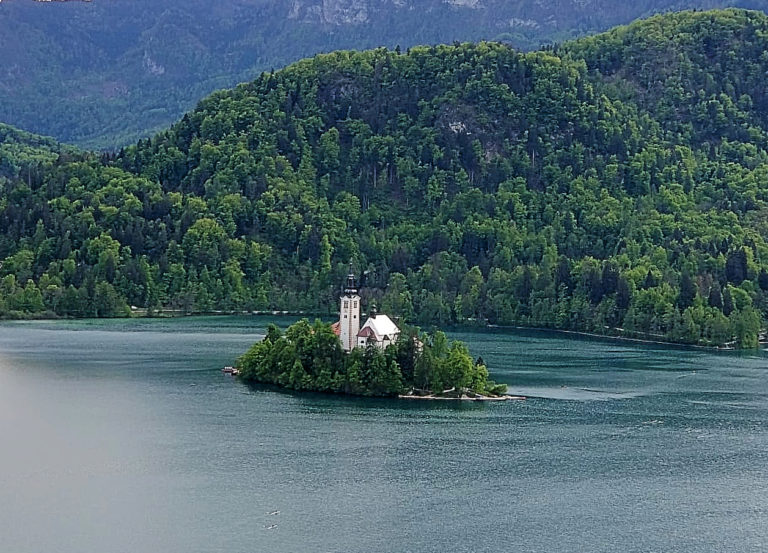 Lake Bled Island - Slovenia
Lake Bled is a resort location that has attracted visitors for over a century. Another photo looking out from a castle. This one is toward the church on the tiny island in the middle of the lake. Bled Castle had less up and down than Mont Saint-Michel.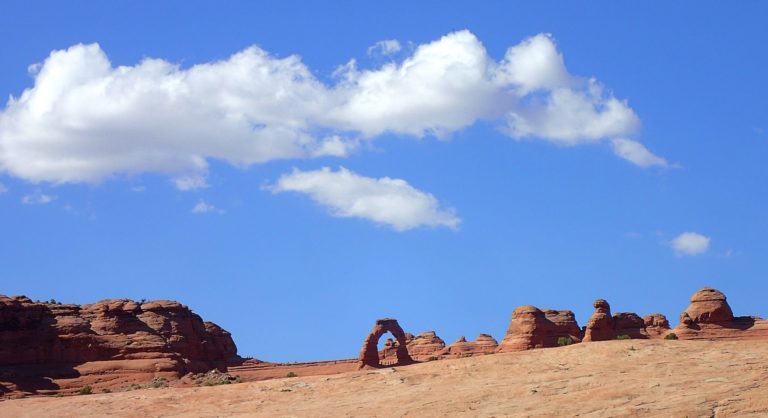 Summer in Arches National Park - Utah
I submitted a previous OTR about our canoeing on the Green River. After finishing one of those trips we stopped by Arches. Look under the arch for the people to get a sense of the scale.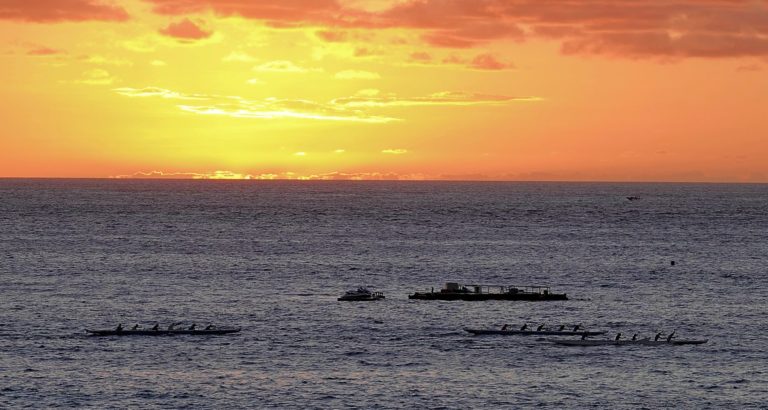 Sunset in Kailua-Kona - HI
My MIL retired and lived in Kailua-Kona for about 20 years. She had to return to the mainland several years ago for health reasons. She asked us to take her back to see the old sights one last time (she is 94). This was taken at sunset from the hotel room at full zoom. The outrigger canoes were training for a race that was held about a week later.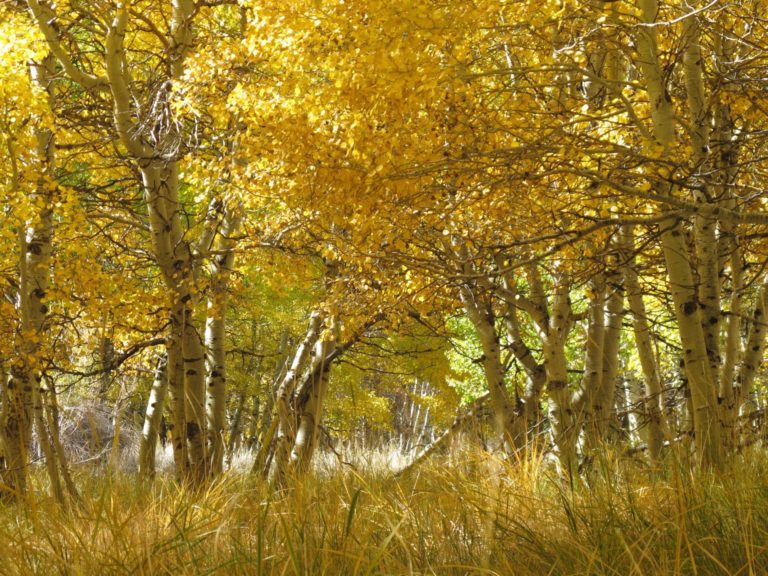 Autumn Aspens at June Lakes Loop - CA
One of the great things to do in autumn in CA (when it isn't burning) is go to the eastern Sierras and see the aspen trees turn. I am not sure exactly where this was taken, probably near Silver Lake on the loop that goes off of Highway 395.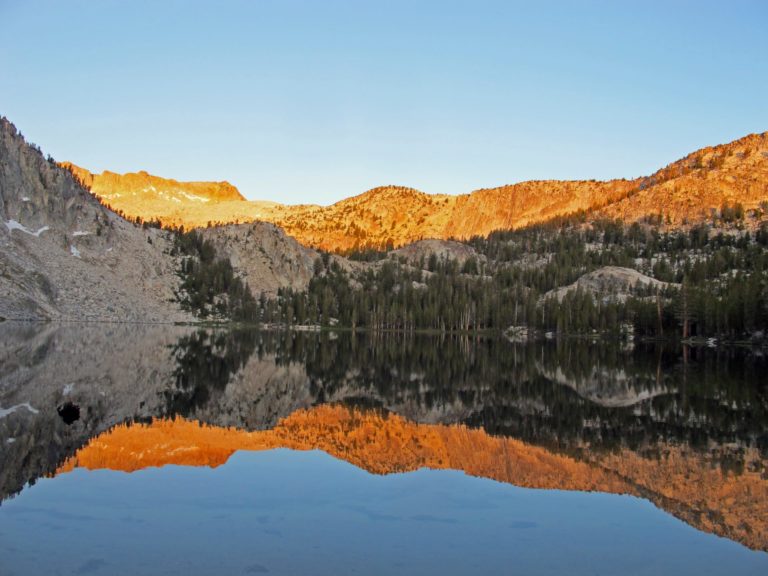 Camping near Mammoth Lakes - CA
One time we did a trip in June with the llamas in the backcountry near Mammoth Lakes. Unfortunately that is peak mosquito season in much of the Sierra Nevada. We could apply bug spray and retreat to our tent. However, the mosquitos were driving the llamas crazy so we cut the trip short. I did manage to get this photo at sunset.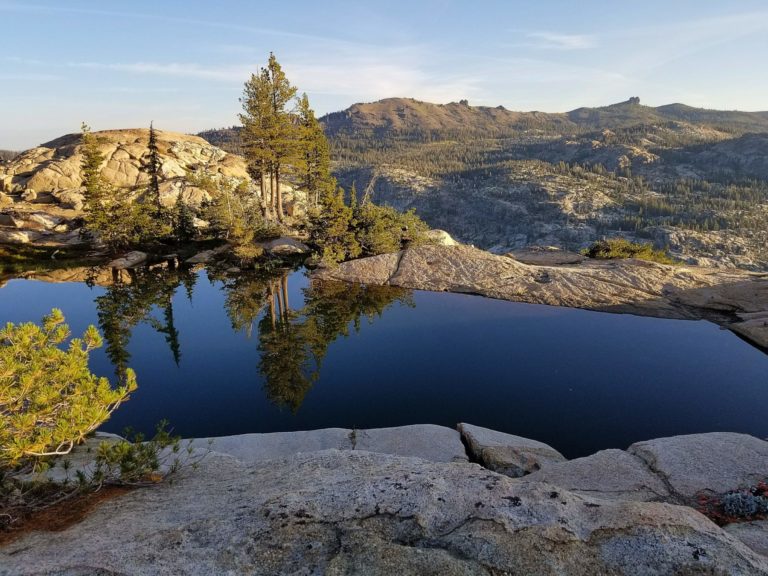 Camping in Emigrant Wilderness - CA
This is a tiny pond in a bowl of granite. We took the llamas there for a weekend during hunting season. The llamas had on big orange collars to make sure they were not mistaken for deer. We could hear gunfire but nothing close. We camped on bare rock and the llamas ate food pellets as there wasn't enough for them to browse.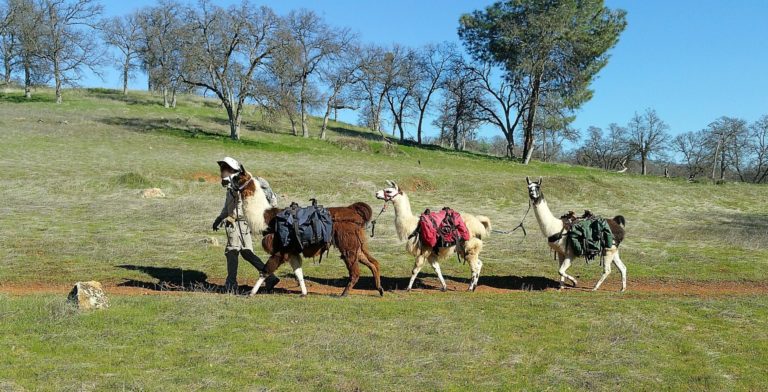 Day Hiking near Jamestown - CA
Not especially calming, but this is for those of you who wanted another llama picture. This photo was taken in February at a county equestrian park near Sonora. It was convenient for taking them from the nearby ranch for a three hour hike when snow made the mountain trails inaccessible. Because the park was for horses, I had to be on the lookout and try to hide the llamas off trail when the riders came along. I could never know if a horse would be spooked by them.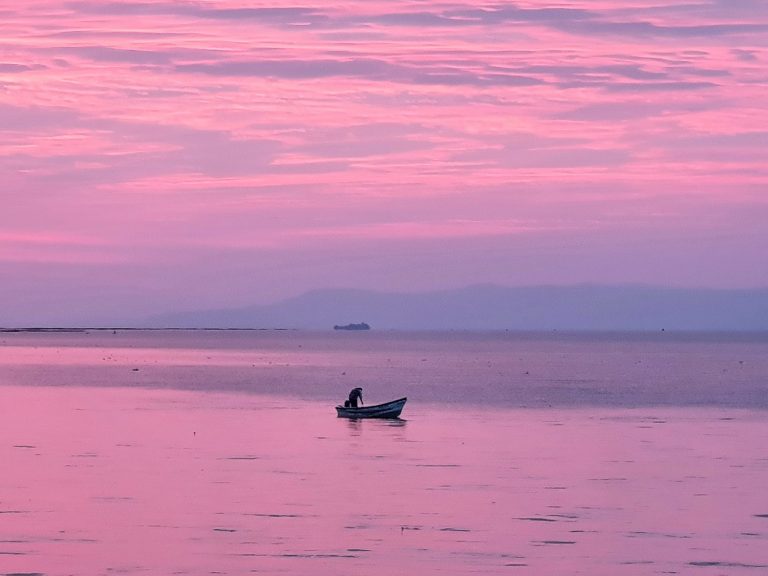 Early Morning at Lake Chapala - Mexico
One year between Christmas and New Year we visited Lake Chapala, the largest lake in Mexico. It is a popular destination for older expats, mostly from Canada and the US. Some are seasonal visitors and others are full time residents. I took this shortly after sunrise as I went for a walk by the lake. Five minutes later it had clouded up and the sky turned grey.