On the Road is a weekday feature spotlighting reader photo submissions.
From the exotic to the familiar, whether you're traveling or in your own backyard, we would love to see the world through your eyes.
Steve from Mendocino
As a toddler, my elder daughter delighted in creating attractive shapes with colored blocks. My approach to photography is equivalent. I walk around my subjects until the elements align in a pleasing composition that's really as much about shapes as it is about the essence of the subject itself. Black and white can accentuate the graphics of that composition, and, by concentrating on an isolated detail of the subject, once can make the photo pretty much solely about graphics rather than the subject as we think about it. This is what Brett Weston was so good at, and it is what I've tried to achieve in this set of pictures. All of these were taken in 1970-71.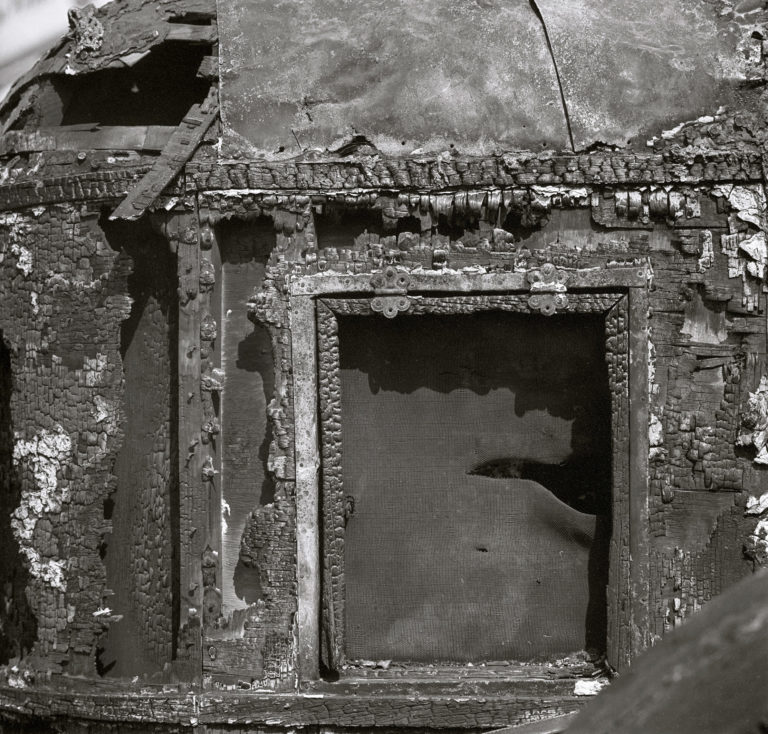 Comptche
This first picture is a burned-out mobile home that I found in a wrecking yard. The richness of the dark textures and their geometry is a favorite of mine. I have a very large print of this one hanging in my kitchen.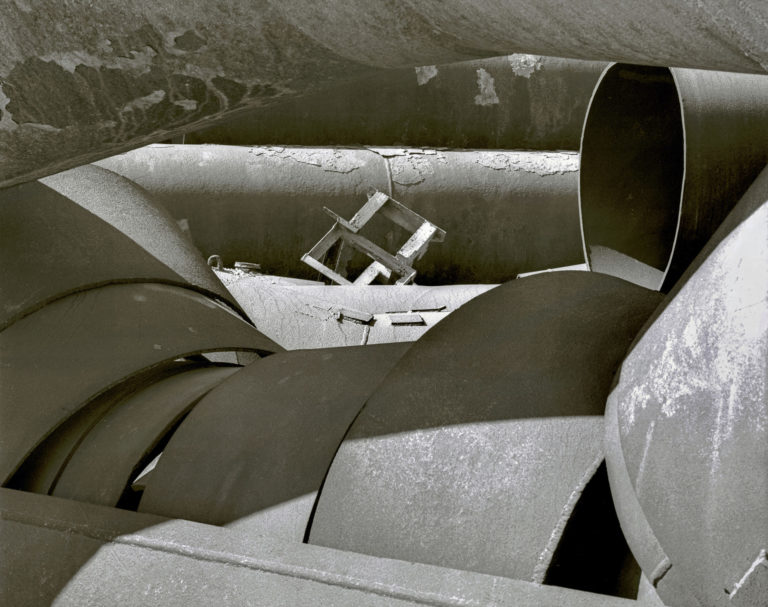 Curves and lines and textures. What's not to like?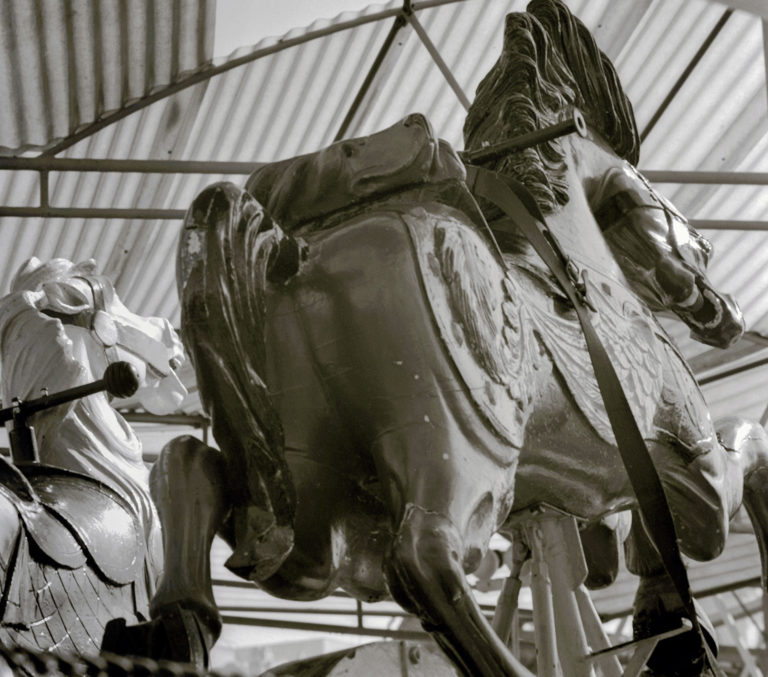 I know. It's just a picture of a horse's ass, but I enjoy the way the shapes dominate the concept of the carousel. I find most of my friends like this less than I do, but I offer it for those who might share my taste.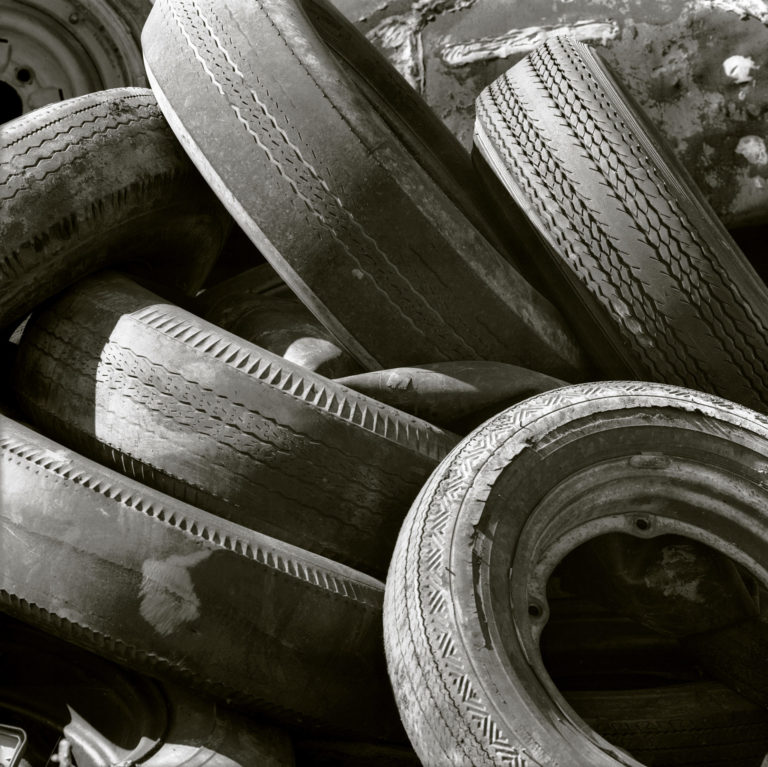 Not much to say about this one. Part of a long series taken in wrecking yards.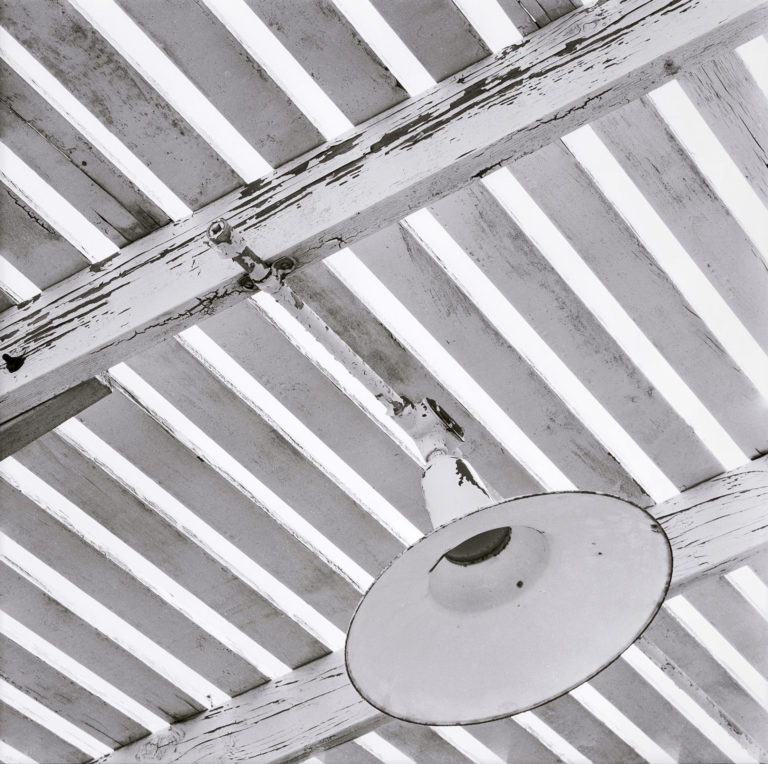 Can't remember where I took this or what it was, but the sense of abandonment adds to the shapes in a nice way.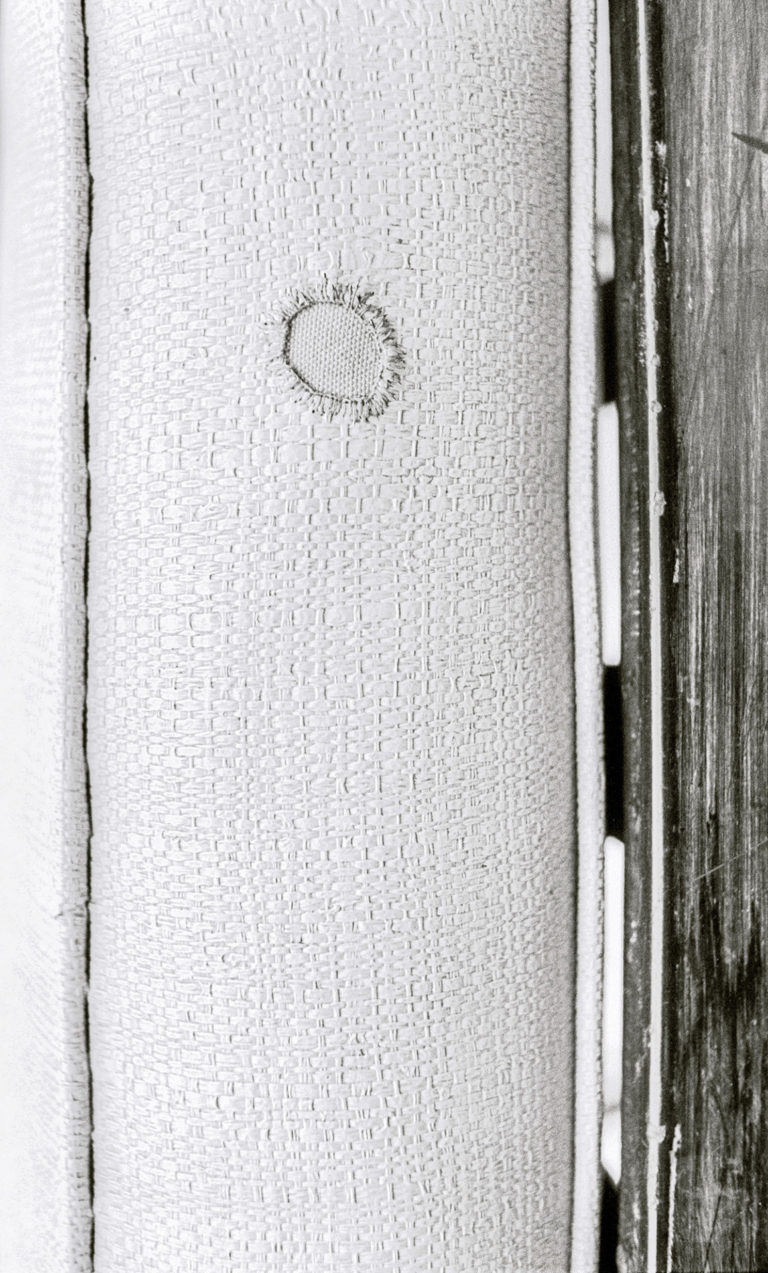 Detail of a car in a wrecking yard.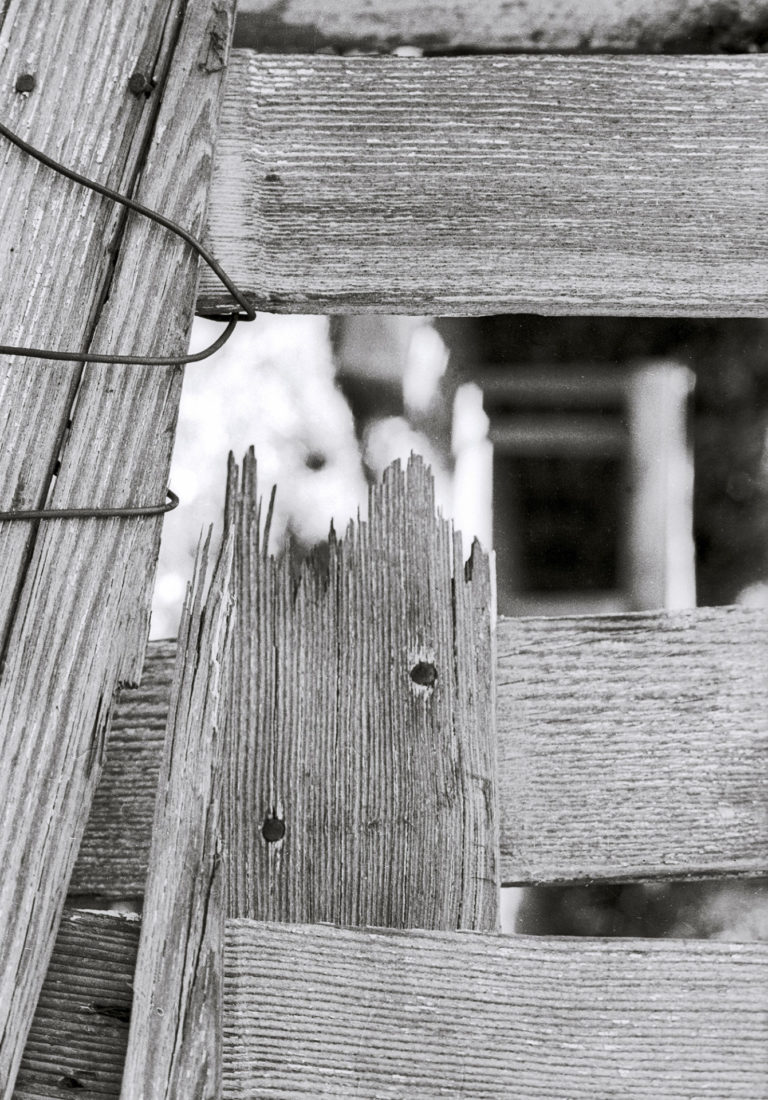 Detail of an old fence. This and the previous one really should have been taken on 2 and 1/4 or larger, but for a web post, it works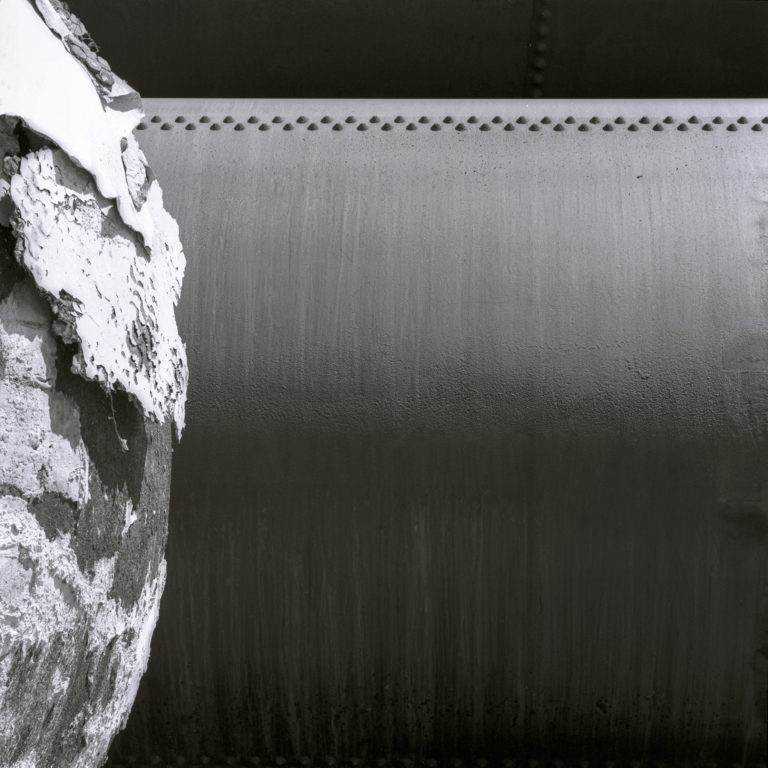 One of my favorite photographs. Culverts with some kind of a tank covered in asbestos in the foreground.