On the Road is a weekday feature spotlighting reader photo submissions.
From the exotic to the familiar, whether you're traveling or in your own backyard, we would love to see the world through your eyes.
Moose and squirrel!   Be still my beating heart.  :-)  ~WaterGirl
?BillinGlendaleCA
For decades a statue of Rocky and Bullwinkle stood outside of Jay Ward Productions on Sunset Blvd in West Hollywood. About 10 years ago the statue was removed as the building had changed ownership several times and Jay Ward Productions was no longer there. The statue was restored and was displayed for brief periods of time at the Paley Museum of Broadcasting and the West Hollywood City Hall while a permanent location was arranged.
I was under the impression that this location was at the corner of Crescent Heights and Sunset near its original location. So I headed out one fine Saturday afternoon to look for Moose and Squirrel. In the hills above Sunset Blvd. is another location that I've been planning to visit for several years, Blue Jay Way. In 1967 George Harrison spent a few days in a rented house on Blue Jay Way and while waiting for some friends to show up wrote a song. It was in the Magical Mystery Tour TV movie and on the same titled EP record.
Arriving at the intersection of Crescent Heights and Sunset, there was no sign of Moose and Squirrel, so I continued west down Sunset until I reached the turn to head up into the hills to see Blue Jay Way. After getting some shots of the street sign and driving up to the end of the street and back down twice passing the house where George wrote his song, I headed back to Sunset.
I decided to continue west on Sunset and turn around once I got to Beverly Hills and double back to see if I could find the elusive Moose and Squirrel. A few blocks down Sunset, I spotted Moose and Squirrel to my left on a traffic island. I found a parking space and recorded my triumph of finding Moose and Squirrel.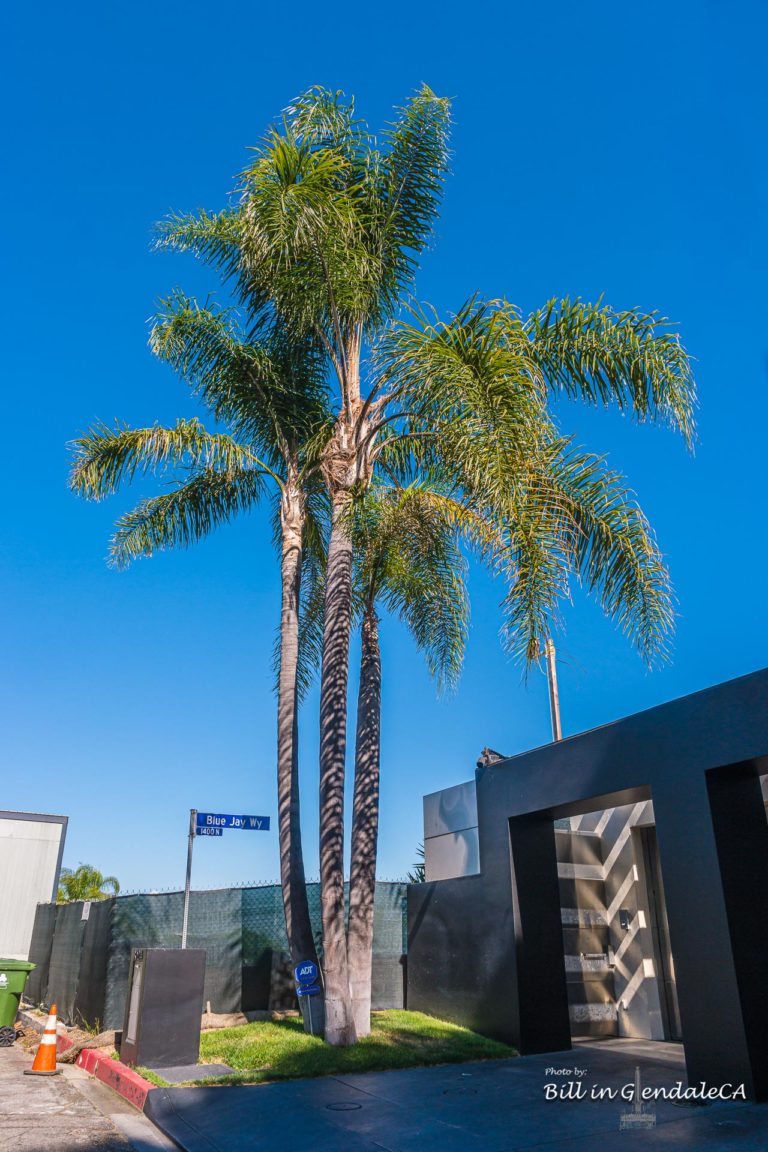 Los Angeles, CA
August 1, 2020
Wide shot of the street sign at the intersection of Blue Jay Way and Thrasher Street.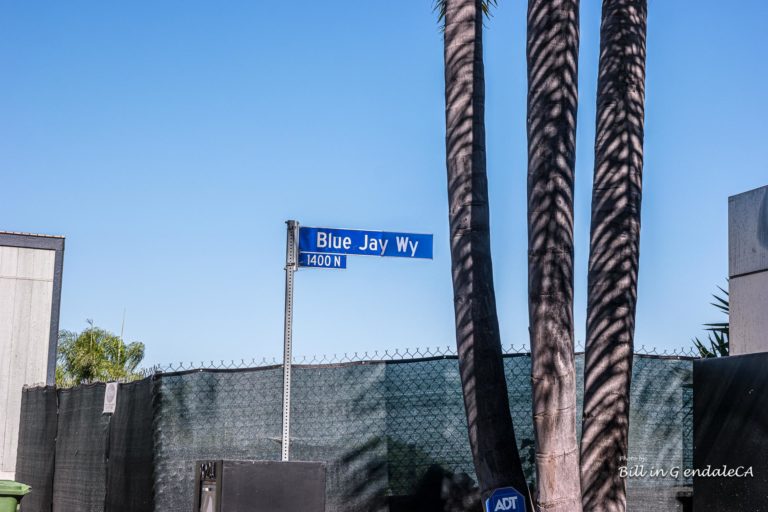 Los Angeles, CA
August 1, 2020
A closeup of the Blue Jay Way street sign. This area of the Hollywood Hills is called "The Bird Streets".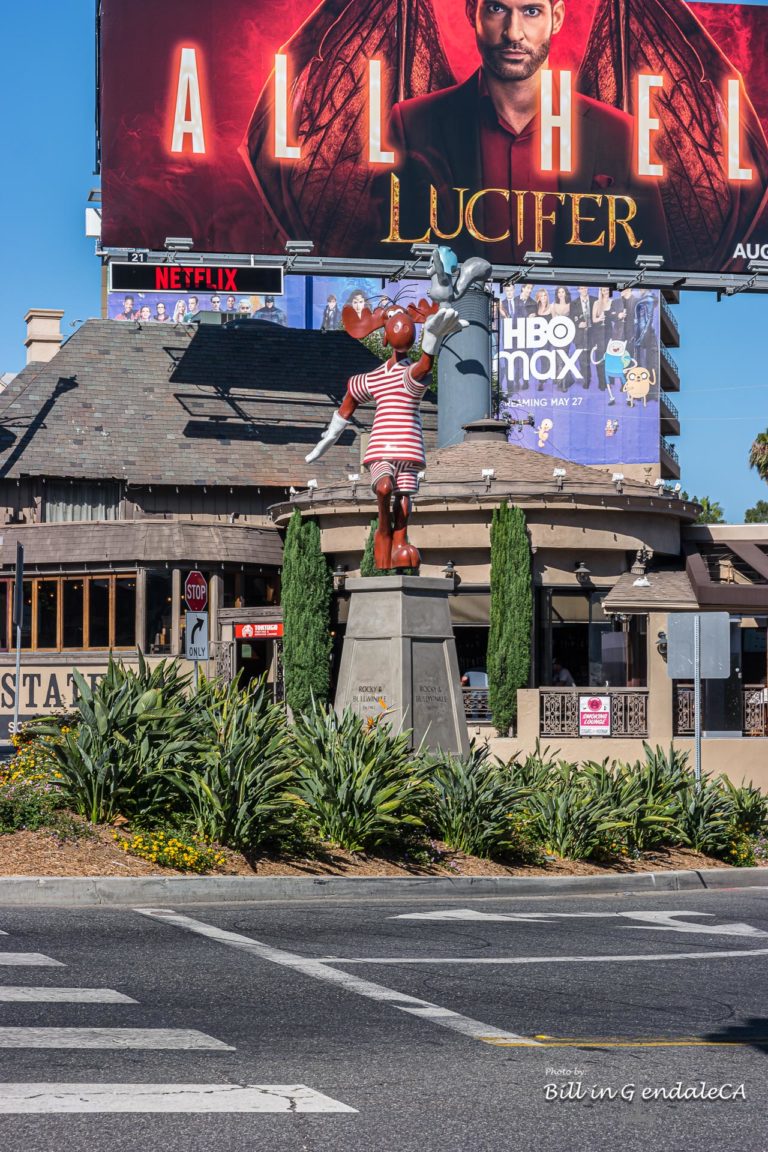 West Hollywood, CA
August 1, 2020
Moose and Squirrel looking east down Sunset.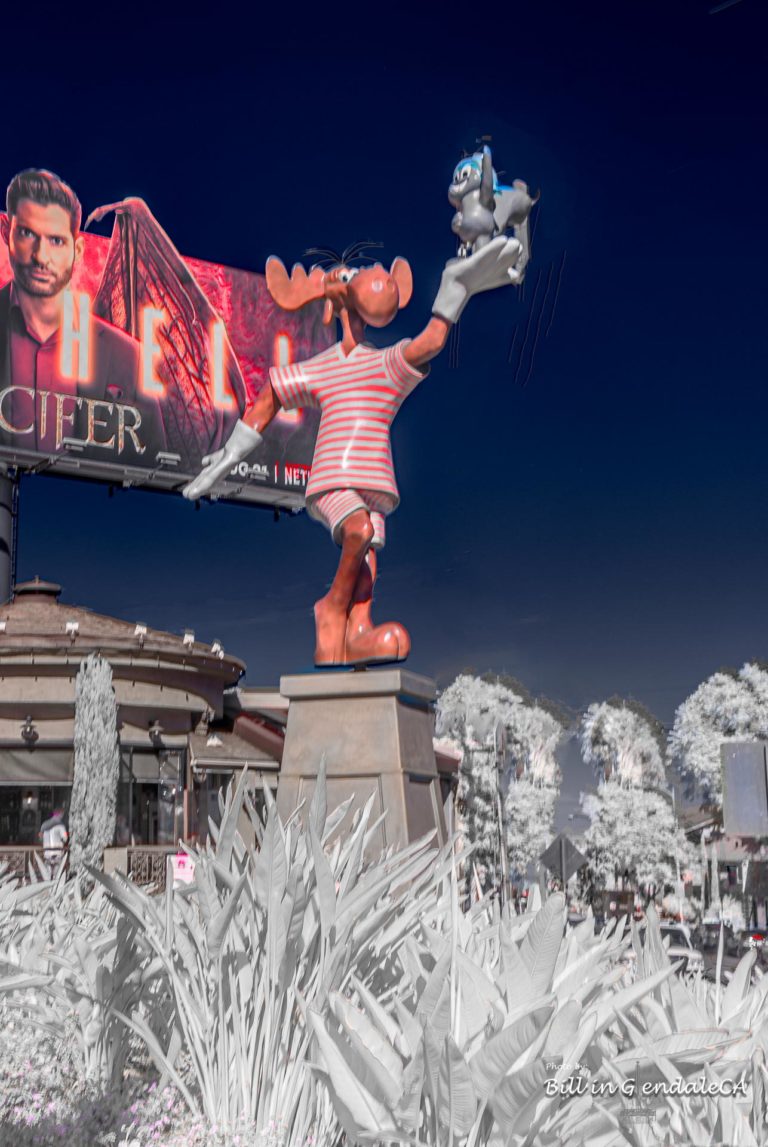 West Hollywood, CA
August 1, 2020
Rocky and Bullwinkle in IR.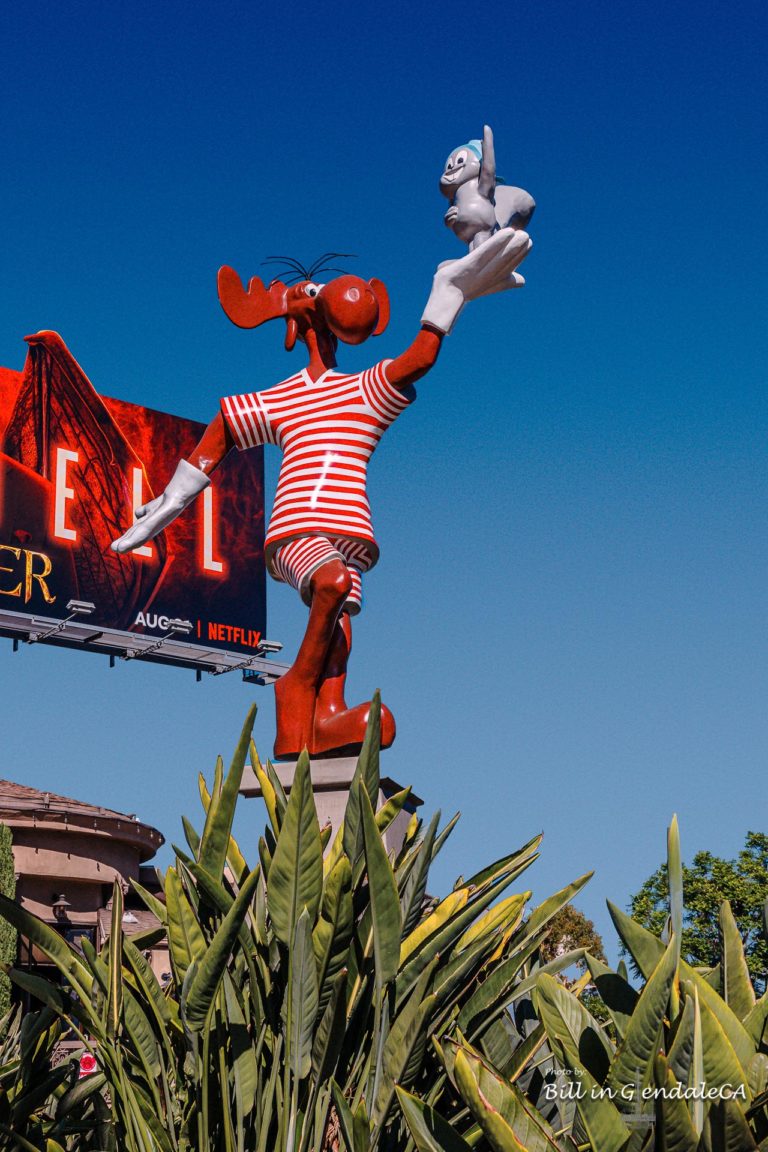 West Hollywood, CA
August 1, 2020
Closeup looking up and Moose and Squirrel.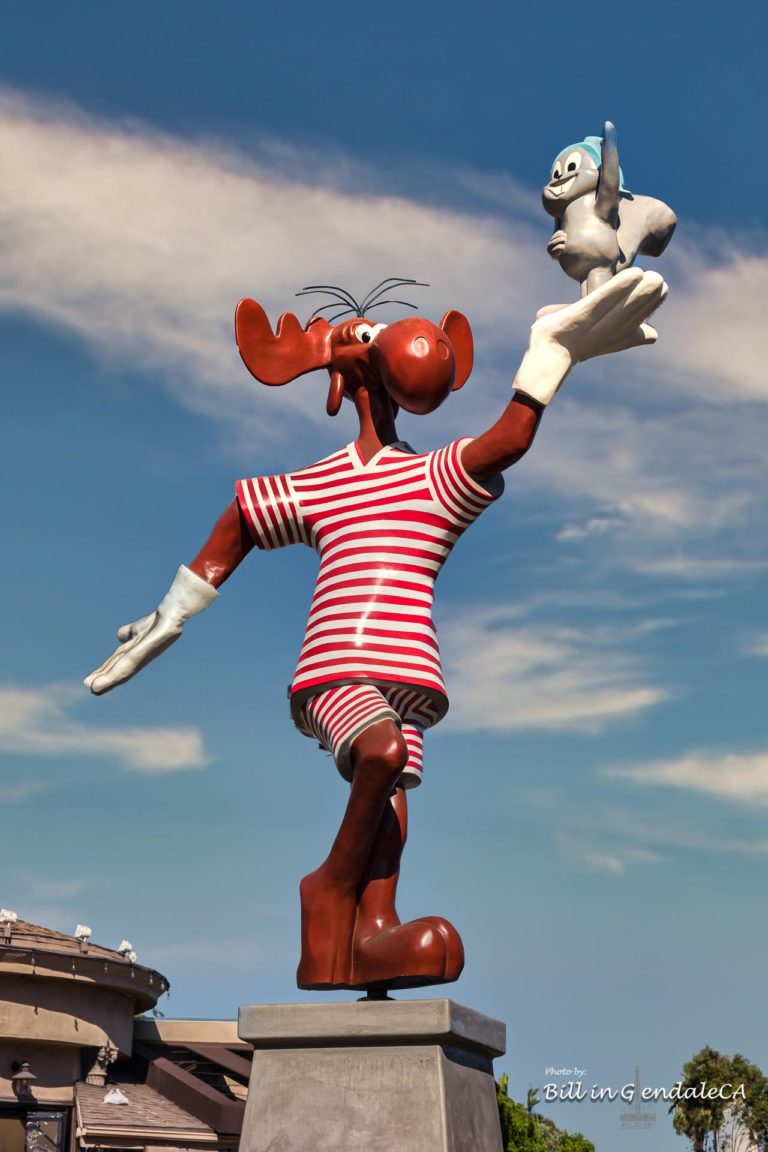 West Hollywood, CA
August 1, 2020
Tight shot of the Rocky and Bullwinkle statue.