On the Road is a weekday feature spotlighting reader photo submissions.
From the exotic to the familiar, whether you're traveling or in your own backyard, we would love to see the world through your eyes.
Captain C
We continue in Kyoto with a walk down the Philosopher's Path, a nice walk next to a canal, with lots of trees and other sights, and which passes near a number of temples. It was named for Nishida Kitaro, a philosophy professor said to have used the path for his daily meditation, and is a lovely walk but is popular enough that it isn't always a good place for quiet contemplation.
The following day, I went to the Kyoto Railway Museum, a wonderful place in which I spent over four hours and which will continue over into the next set of photos…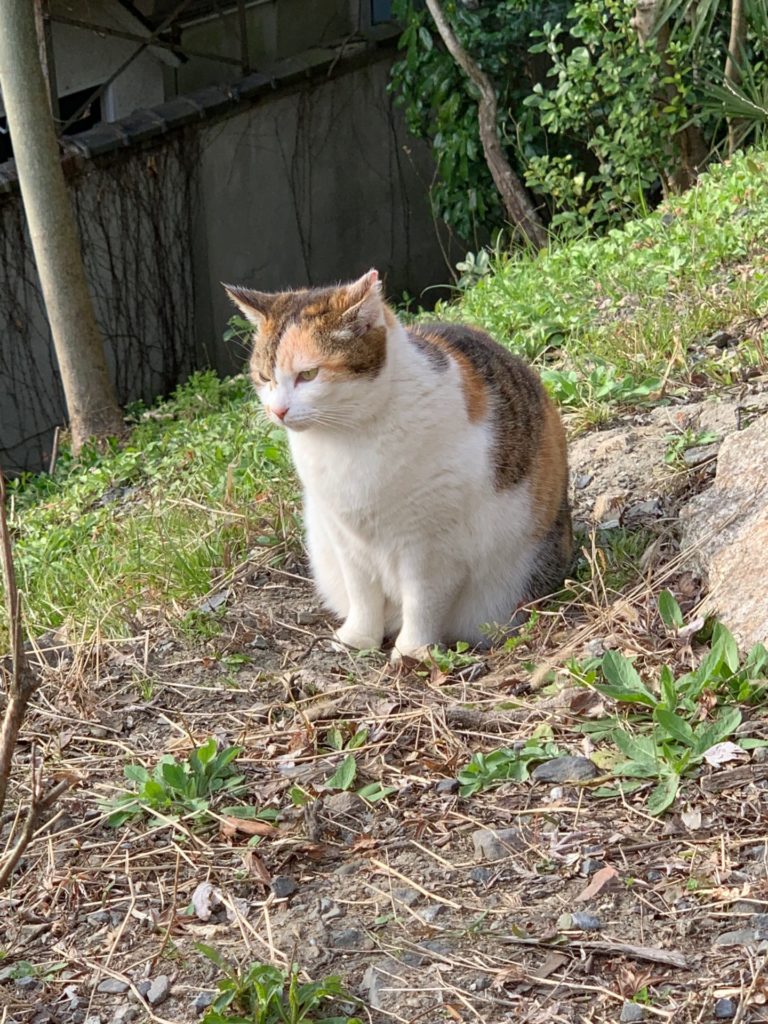 Philosopher's Path, Kyoto
March 29, 2019
Along the Philosopher's Path could be found people of all ages, a few musicians, and even a few cats (faithfully attended by their devoted humans), including this lovely chonk.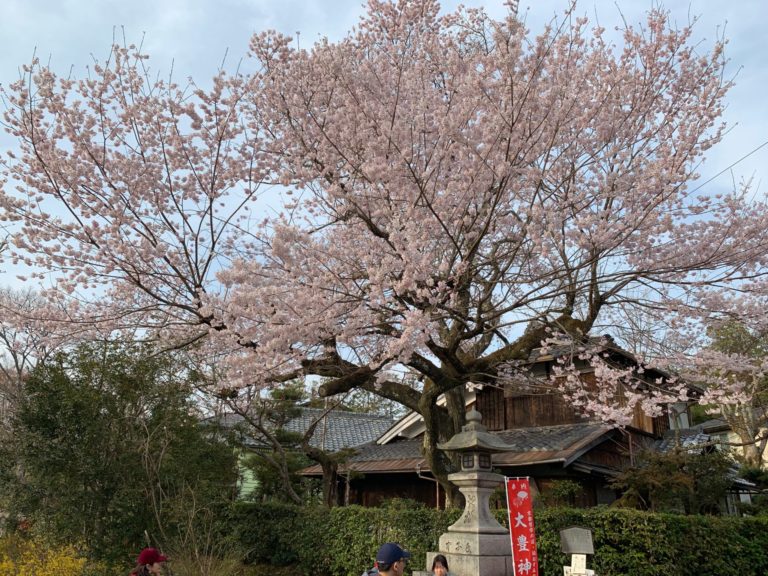 Philosopher's Path, Kyoto
March 29, 2019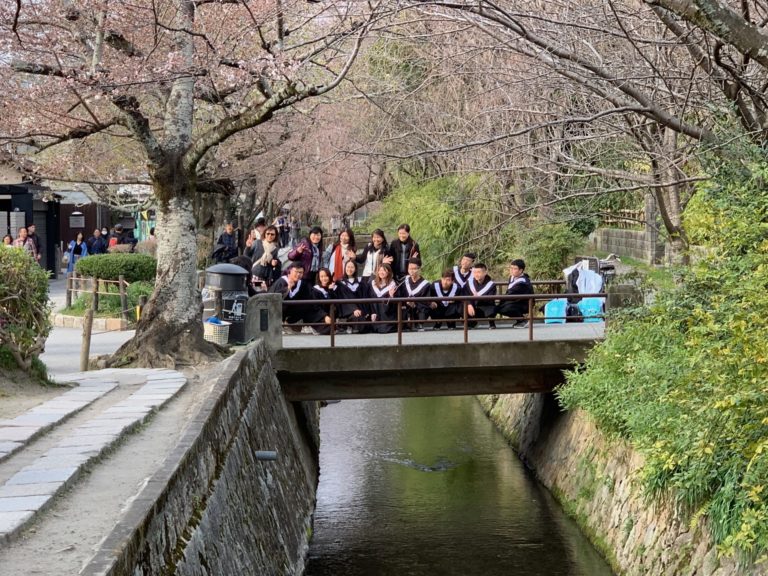 Philosopher's Path, Kyoto
March 29, 2019
March is graduation time in Japan, and many classes in Kyoto choose to take their photos on the Philosopher's Path, with its lovely foliage, blossoming cherry trees, and mountainous backdrop.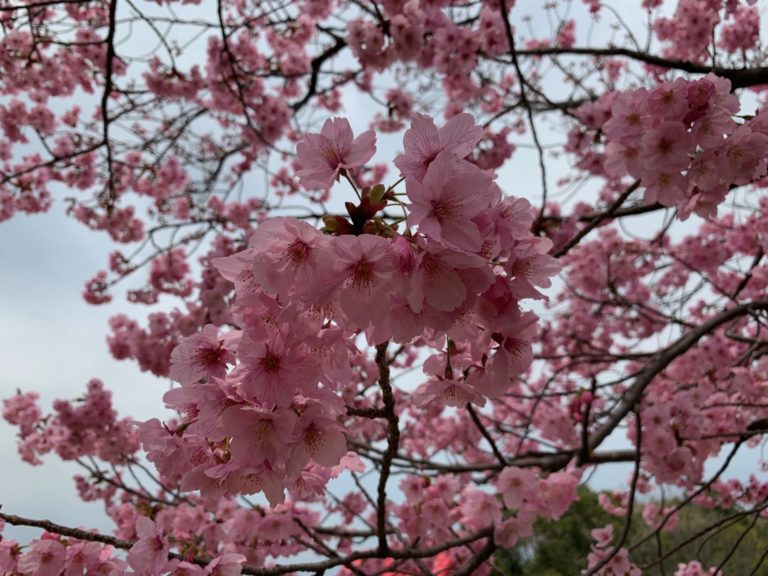 Umekoji Park, Kyoto
March 30, 2019
The next day, on the way to the Kyoto Railway Museum, my walk took me through Umekoji Park, where I took this close-up of a lovely cherry blossom.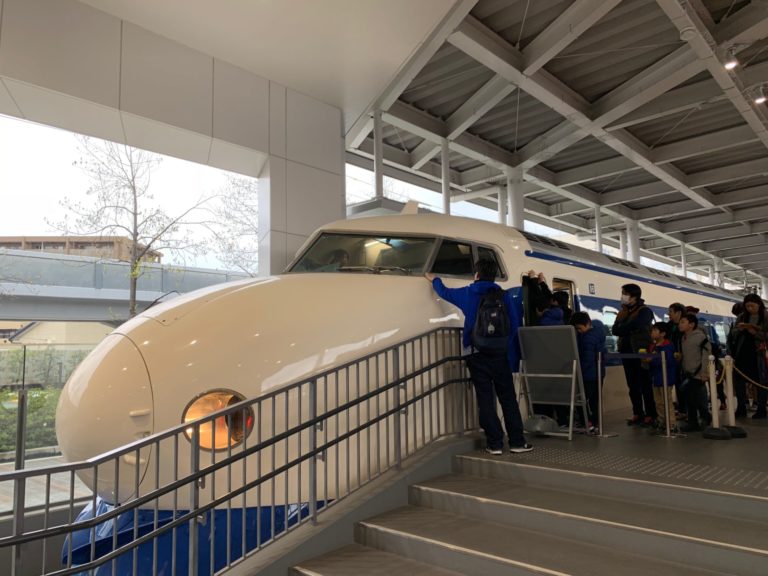 Kyoto Railway Museum
March 30, 2019
Just outside the main building of the Railway Museum are a few examples of passenger trains, including this first-generation Shinkansen (bullet train). You could, for 1100 Yen (about 10 or 11 bucks) sit for a picture in the engineer's seat, complete with hat. (Yes, I did; no I don't have a scan, I don't think.)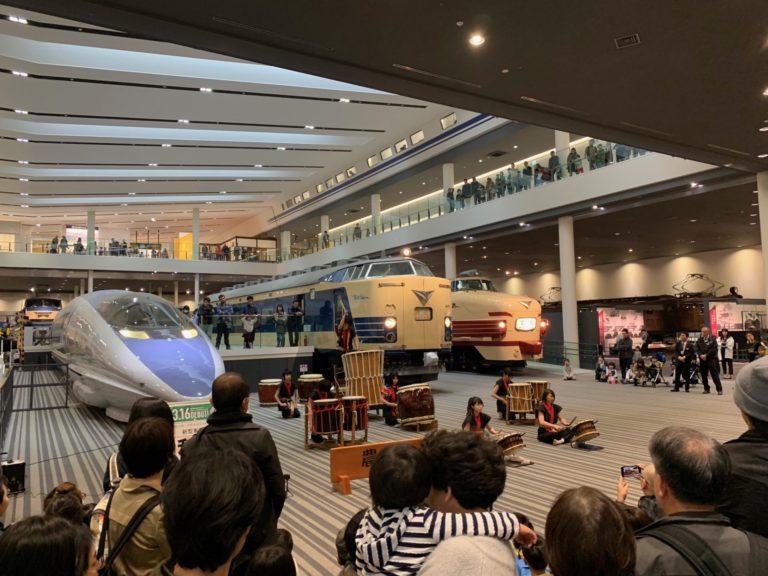 Kyoto Railway Museum
March 30, 2019
When I entered the main museum building, there was a Taiko drum band playing.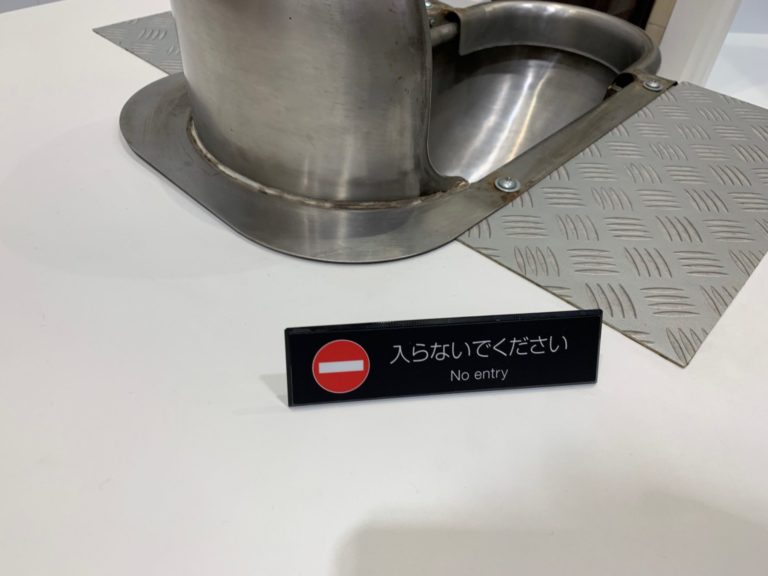 Kyoto Railway Museum
March 30, 2019
Okay, you ask. Why, Captain, with a limited number of photo shots do you show this rather ordinary picture of a metal squat toilet? Well, because it was the scene of one of the funnier moments of the trip. This is from an exhibit of the amenities that were offered on commuter and other passenger trains over time. As you can see, there is a sign, in both Japanese and English, saying "No Entry." So of course, my brain went right to: "Wait…there's a sign? Why is there a sign? What happened that they needed to put up a sign?!" and I started to giggle. I looked up, and a Japanese woman about my age was looking at me quizzically, like she was wondering why this person was laughing over a toilet. So I pointed to the sign, and you could see the same thought progression unfold in her head: "There's a sign? Why? What happened?!" and she started to giggle too. It was a nice moment of interaction with a stranger that required no common language except for good, old-fashioned, universal toilet humor.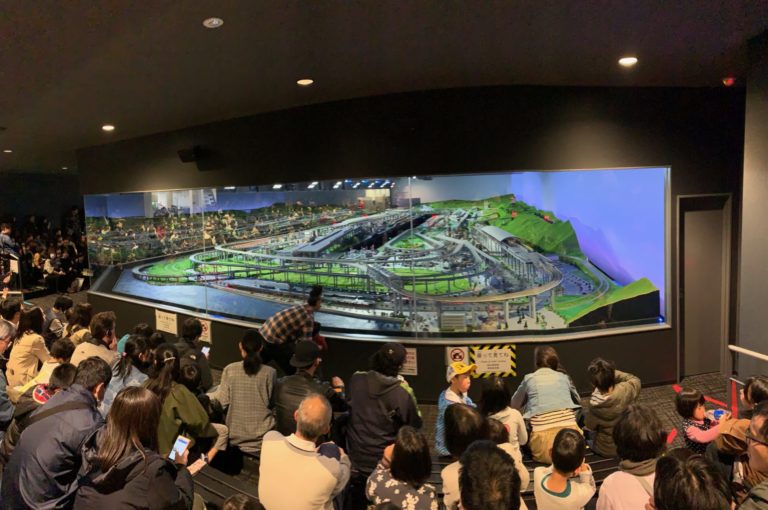 Kyoto Railway Museum
March 30, 2019
As you might expect, the Railway Museum has a wonderful and enormous model train setup, complete with bleachers for the hourly (or so) show. Stations and features from all over Japan's rail system are included, including a Shinkansen line.