way2blue
A few photos for our fall color series.  I stayed in the village of Walchsee, Austria, in the Tyrolean Alps for a couple weeks in late 2009.  As I mentioned in a previous Walchsee series, the surrounding mountains host numerous, well marked hiking trails, with Alms and Hütte rewarding hikers (and mountain bikers) with beers and stunning views.  These photos are from shorter hikes in the flatlands rather than the mountains.
On The Road – way2blue – Walchsee In November, Fall ColorPost + Comments (8)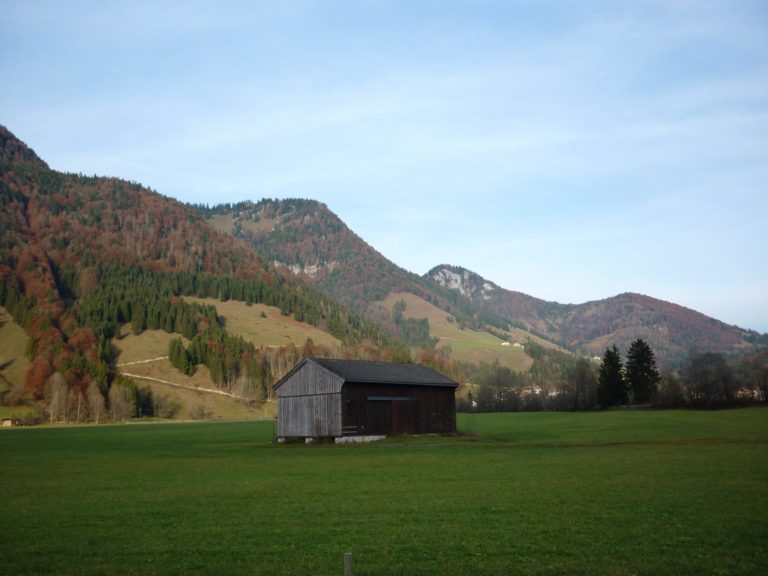 HIKE AROUND SCHWEMM, WALCHSEE
Trees starting to display their autumn colors, at the start of a favorite hike around the Schwemm Moorlands (Moorlandschaft Schwemm, a protected remnant bog that hosts a diversity of unique habitats).  The lower mountain slopes have been cleared for pasture.  Behind the barn, you can see a trail headed up the mountainside.