In case you're new to Medium Cool, BGinCHI is here once a week to offer a thread on culture, mainly film & books, with some TV thrown in.
Arguments welcomed, opinions respected, fools unsuffered.  We hope it's a welcome break from the world of shit falling on our heads daily in the political sphere.
Tonight's Topic:  Music!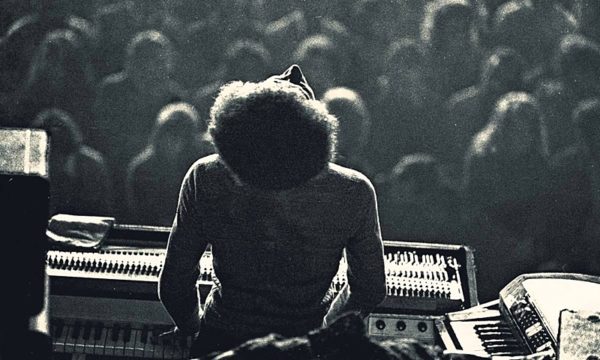 On this week's MC, let's talk about work music.
I don't usually play music when I work, since I'd normally be in my office or in the library reading room (where I get the most done and which I miss so, so much). But now, working exclusively at home, with a kid and a dog, etc., there's a need for something in the headphones or at low volume on the stereo.
I can't listen to anything with lyrics. My usual go-to is jazz or classical, but lately I've been really into long instrumental music that's pretty hard to classify. My absolute favorite, which I first heard about through Aquarium Drunkard (join them with a $5  Patreon donation per month and get a TON of music), is The Dick Slessig Combo. They've only put out a few tracks, all long-form covers of well-known songs, made into something strange and wonderful.
Go here for their version of "Wichita Lineman" and the backstory:
https://aquariumdrunkard.com/2020/03/25/dick-slessig-combo-wichita-lineman/
There are other ambient tracks I listen to, but this puts me in the zone.
So, what do you listen to for work? Or for producing the right frame of mind for something you need to do?