On the Road is a weekday feature spotlighting reader photo submissions.
From the exotic to the familiar, whether you're traveling or in your own backyard, we would love to see the world through your eyes.
J R in WV
These photos are mostly relaxing nature photos, all but one from the South-West, and I'll talk about where they were taken for each photo.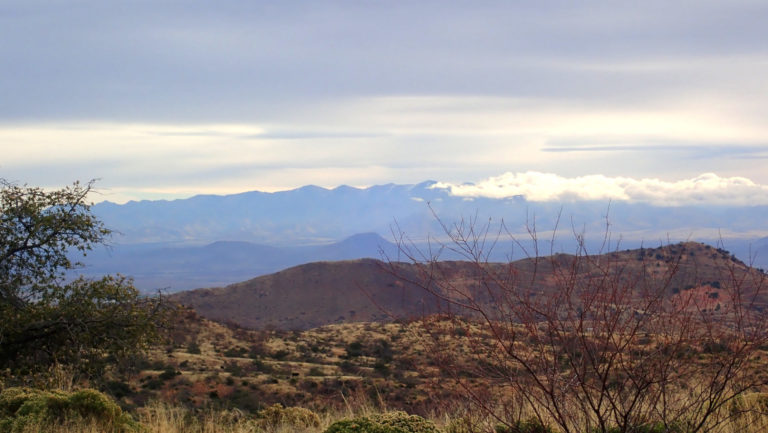 Cochise County AZ
February 2, 2020
This is a picture of the clouds boiling off the mountains on the other side of the Sulfur Springs Valley from our tiny ranch in the foothills of the Dragoon Mountains. We're looking ENE toward the Chiricahua National Monument, about 30 miles away.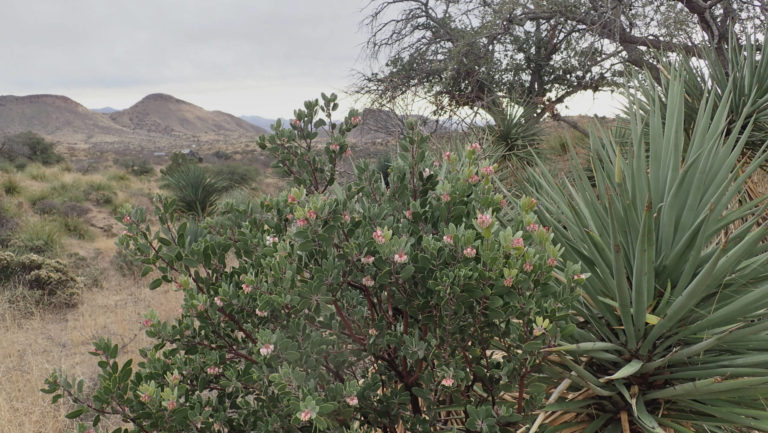 Near Gleeson, Cochise County AZ
February 9, 2019
Desert plants along the road up to our tiny ranch, all of 10 acres of desolate Sonoran Desert countryside. Manzinita is in bloom, you can see it has red bark. Spanish dagger is I think the agaves in front right, a yucca behind that, and a struggling Live Oak in the background.
Even for the Sonoran Desert, this area is experiencing a terrible drought, with the usual Monsoon rains of late summer not happening at all. Average rainfall here is 9 inches a year, lately it has been half that.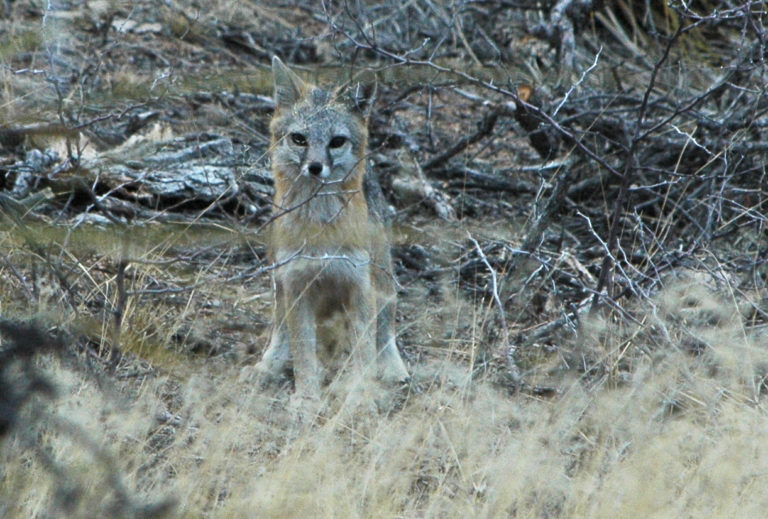 Near Gleeson, Cochise County AZ
February 26, 2010
One evening the crew was leaving the work site, and I noticed this Sonoran Red Fox watching us drive by! Fortunately I was moving really slowly AND had the camera right beside me.
These foxes are surprisingly inclined to operate in small packs, and are arboreal, dragging their prey into the low trees to protect it from other meaner predators. I learned this from a U A biology professor who plants cameras in the wilderness to capture nocturnal critters, I saw his work on these unusual foxen and looked up his .edu email address, sent him this photo, and he was kind enough to confirm the species. If I hadn't seen his photo evidence of these guys dragging a deer up into a tree, well, just not believable without evidence, which is why he does what he does with automatically motion triggered cameras.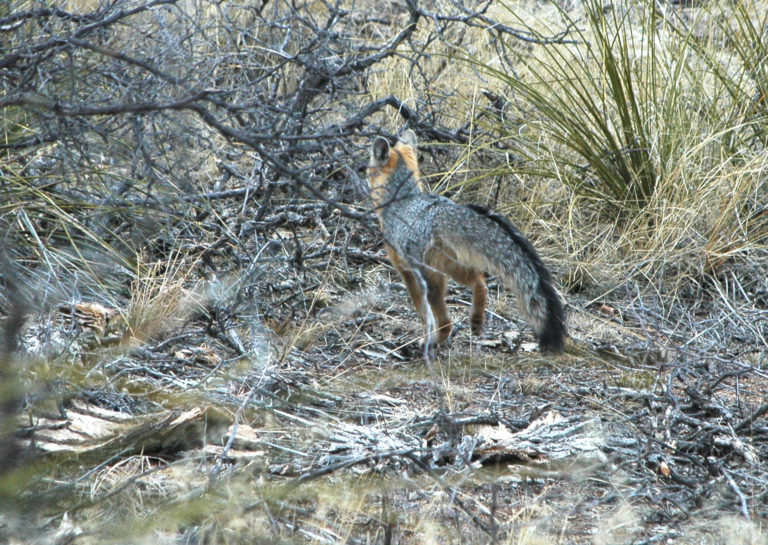 Near Gleeson, Coshise County AZ
February 26, 2010
This is the same guy, turned to bound away from the road. The tail is amazing, as big or bigger than the whole animal. So beautiful!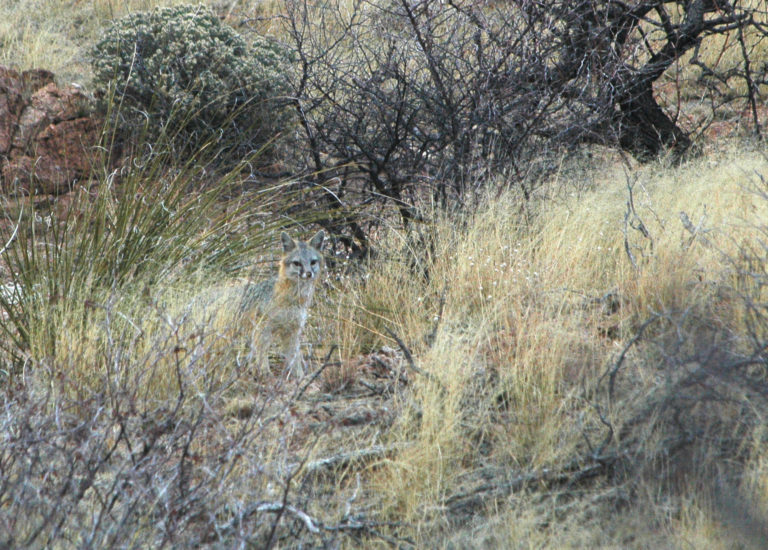 Near Gleeson, Cochise County AZ
February 26, 2010
The same fox, paused in his departure to take another look at our truck. Harder to see here, which is why he felt OK to stop to take a look. I think these are the luckiest photos I've taken, because these puppies are scarce and inclined to avoid people, not to mention practically invisible in the brush.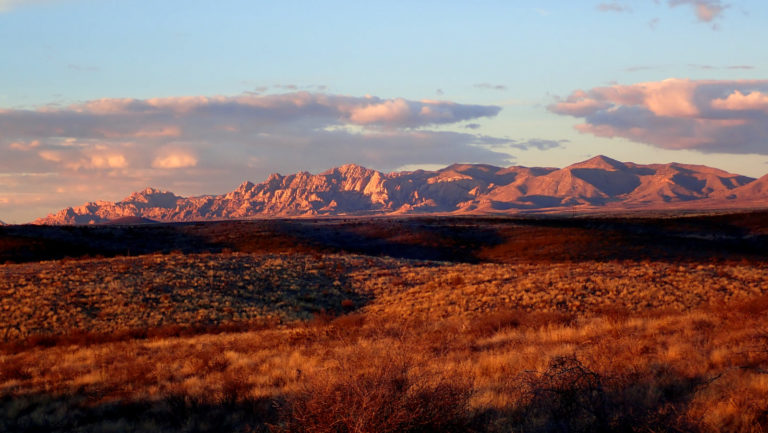 Just east of Tombstone, Cochice County AZ
February 1, 2019
This is the Dragoon Mountain range, just west of our ranch, which is on a knoll foothill of the eastern side of the Dragoons. From Tucson, we drive to Tombstone, and then head east around the southern end of the Dragoons to Gleeson, which was a prosperous mining town until the silver ran out some 70 years ago.
The evening sunset provides the dramatic lighting for this photo. Unfortunately by the time we got up to the ranch, it was moving on towards completely dark, and the solar battery pack had died of old age. In this part of Arizona the geography is relatively flat ground, called basins, between the mountain ranges, which scrape the moisture from the air as it rises over the mountains.
Basin and Range territory the geologists call this.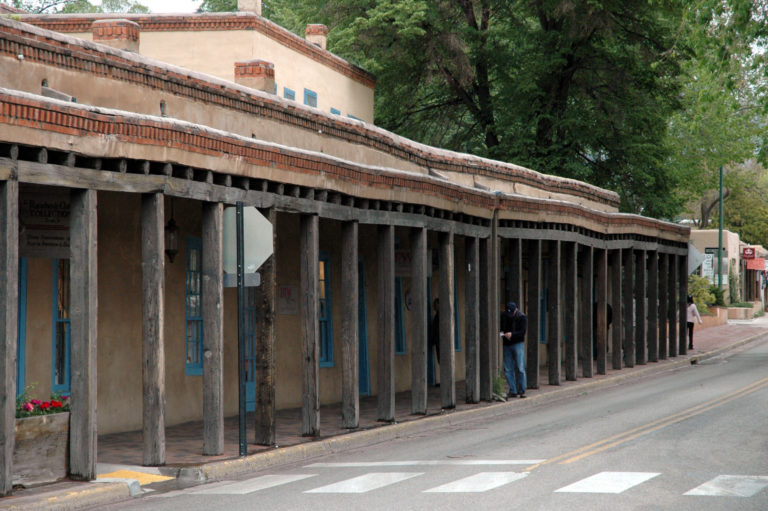 Santa Fe, New Mexico
May 23, 2008
A typical old adobe shop building from Old Santa Fe, NM. One of the nicest towns we've ever visited, full of history, Native American and Spanish culture, art of all kinds, perhaps just behind NYC and Los Angeles in number of art galleries.
Strangely, it rained on our first visit to Sante Fe, just as it rained on my first visit to LA!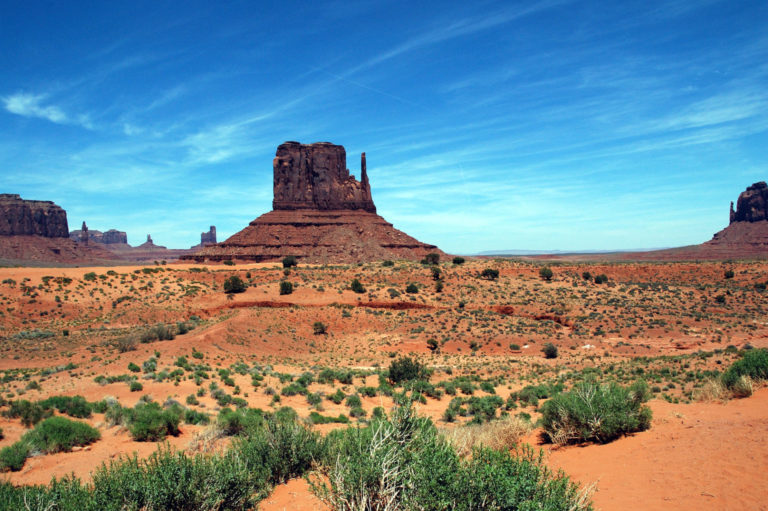 Monument Valley, Navajo Nation, Utah
June 1, 2008
This is probably the most recognizable landscape in North America. Amazing miles of rock shelf with towering pinnacles of stone rising straight up. There is a dirt road you can drive into the Monument a little way, but mostly you need a native guide to go off that drive.
They have marked several overlooks where John Ford filmed some the most classic shots in western film. Now there's a hotel on the edge of this scene, every room has a view of the valley. It was under construction when we were there. The visitor center has a great gallery of Native American art and craft material, fairly priced, and you know that all the money is going to either the Navajo Nation or the individuals who created it. This is not the case everywhere in Indian Country.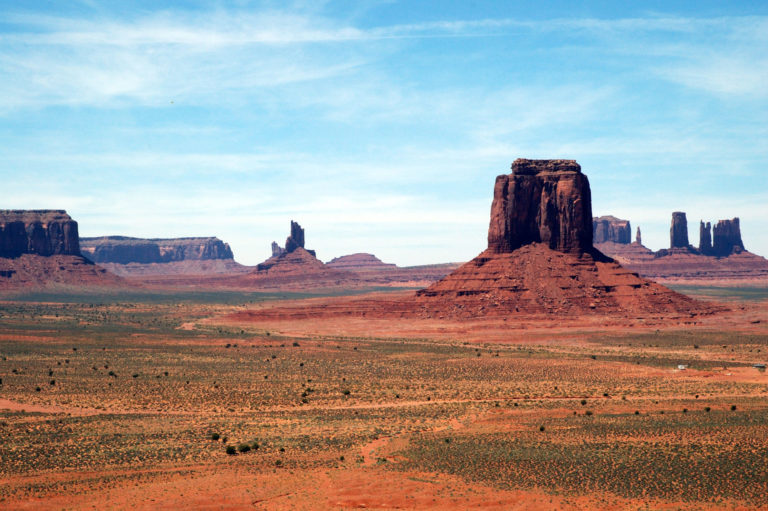 Monument Valley, Navajo Nation, Utah
June 1, 2008
This is a little farther into the valley.
What can you say?
Amazing terrain, so beautiful, so stark.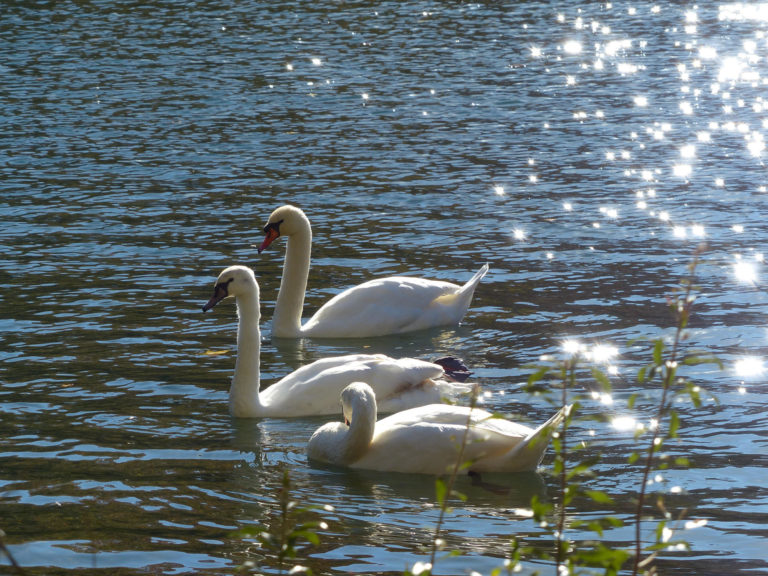 Yorktown Va
November 18, 2013
Quick switch to the East Coast. We visited Williamsburg and Yorktown with friends some time ago, and as we drove around the Yorktown battlefield, I saw these guys gliding on a pond just in from the Atlantic shore. Watergirl wanted calming pictures, and I don't think I have anything more calming in appearance than these swans gliding on this pond.
Of course, if they came out of the water at us, it would instantly be all different, as they are violent and aggressive critters in reality. But they sure do look calm until they go off on you.