While we're waiting for…oh, I dunno, something or other, an article I chanced upon today about wine and income inequality triggered a thought about what we are really up against in the ongoing fight for our country.
Eric Asimov, the New York Times wine critic, published this about a week ago:
Among the many ways the rich are different from you and me: Only they can afford grand cru Burgundy.

That wasn't always the case. In the 1990s, middle-class wine lovers could still afford to experience that rite of passage — drinking a truly great wine, not simply to enjoy it, but to understand what qualities made it exceptional in the eyes of history.

It might have been a splurge, perhaps requiring a few sacrifices. But it was feasible, just as it was possible to buy first-growth Bordeaux, or the top wines of Barolo, Brunello di Montalcino or Napa Valley cabernet sauvignon, to name a few other standard-bearers.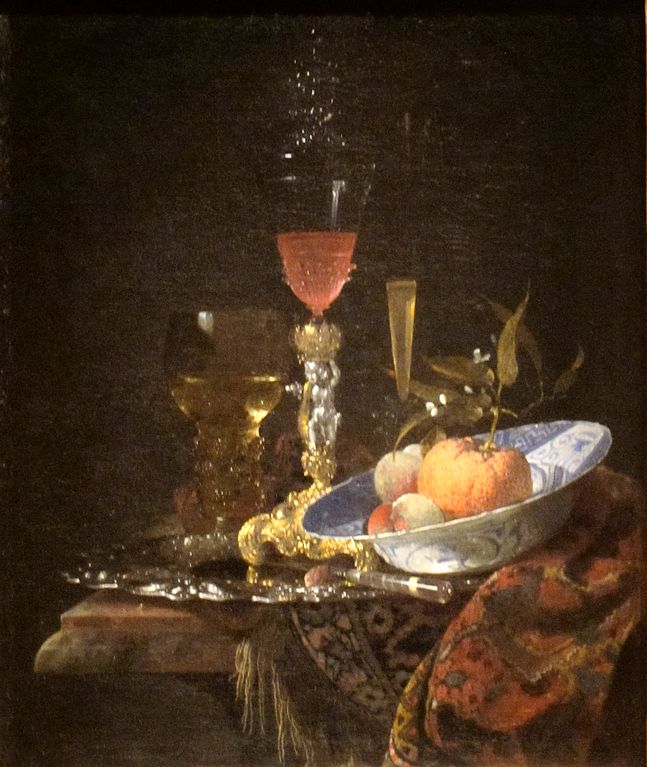 Not any more. The TL:DR is that prices for top wines–not just Burgandies, but all the iconic names/regions–have diverged from most other bottles:
In 1980, the price of a first-growth Bordeaux was roughly four times the price of a fifth-growth Bordeaux, he said in a phone interview, referring to an 1855 classification that ranked top Médoc producers in five tiers, or growths. Nowadays, he said, as prices have risen for all these top wines, the ratio between first- and fifth-growth price is more like 10 to 1.
The driver: demand from the top 1 percent, or one tenth of 1 percent:
In another example from Bordeaux, Professor Ashenfelter, along with two researchers from the University of Bordeaux, presented a paper in 2018 showing that as income inequality has increased since 1980, the price of first-growth Bordeaux has paralleled the rise in top incomes.
Asimov, no raving radical he, is nonetheless perfectly able to connect the dots:
Though the problem matters to wine lovers, the rising inaccessibility of fancy wines is just a microscopic example of how income inequality and the concentration of wealth in fewer hands have affected daily life.
The macroscopic story, as I see it, is the rich-to-ultrarich war on the idea  and the real life of society. They lead lives that are carefully demarcated in both experiences and physical spaces that are theirs, and very much not ours. They drink stuff we don't–can't, anymore, even as special treats, because they've bought it all. When they fall ill, they enjoy boutique health care, and have thus less and less stake (they think) in public health. And so on.
That's what income inequality does, what it's supposed to do: bifurcate the world into two, one that a small group enjoys in seemingly secure isolation, and the one everyone else lives in. Worse, the ethos evoked to defend such wealth and such distinctions is an atomized one, of meritocratic, individual success. That's not a social vision; it denies the value of collective action; it is bloody lonely.
And, of course, it drives our politics. All the signalling–the bigotry, the divide-and-conquer hate, the religious dog whistling and so on–may in fact matter to some in the Republican political class, but the driver is making sure nothing impedes the progress of generational fortunes.
This is all obvious to most here, I think–but it reminds me that progressive income taxes and confiscatory inheritance duties are existential–not just for them, but for the survival of American democracy, and maybe America itself.
Probably won't do much to bring down the price of Petrus (lots of Chinese and Russian and whoever gazillionaires to suck up the available supply, even if we got a handle on our gilded class). But that's what it will take, I think, to get a sustainable politics back, and (when the virus looses its hold) the kind of social and cultural world we might like to inhabit.
Enough such windy stuff.
As I said to Mr. Gorbachev: Open Up This Thread!
(ETA to add the link to the Asimov article.)
Image: Willem Kalf, Wineglass and a Bowl of Fruit, 1663