On the Road is a weekday feature spotlighting reader photo submissions.
From the exotic to the familiar, whether you're traveling or in your own backyard, we would love to see the world through your eyes.
JanieM
Water and reflections, to remind us to breathe. I tried to choose a variety of places, seasons, colors….

The Kennebec River at Hallowell, Maine
March 25, 2016
This was taken from the parking lot of Café de Bangkok, a great Thai+sushi restaurant with a parking lot perfectly placed for picture-taking in all seasons.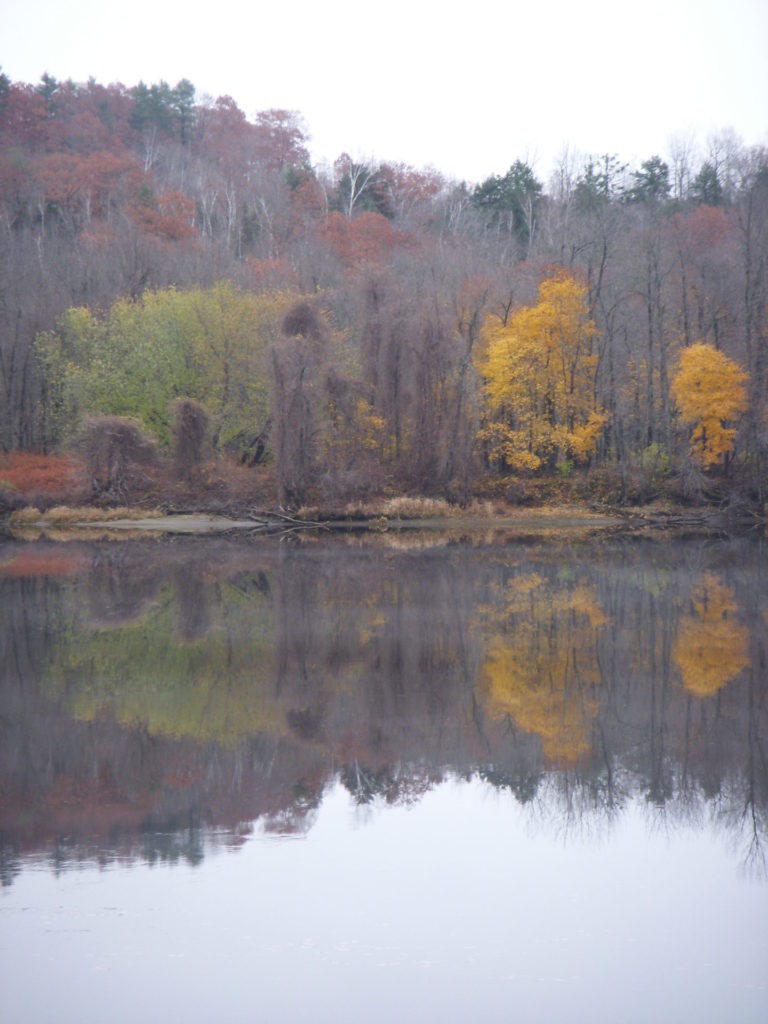 The Kennebec River at Hallowell
November 7, 2008
Same place, different season.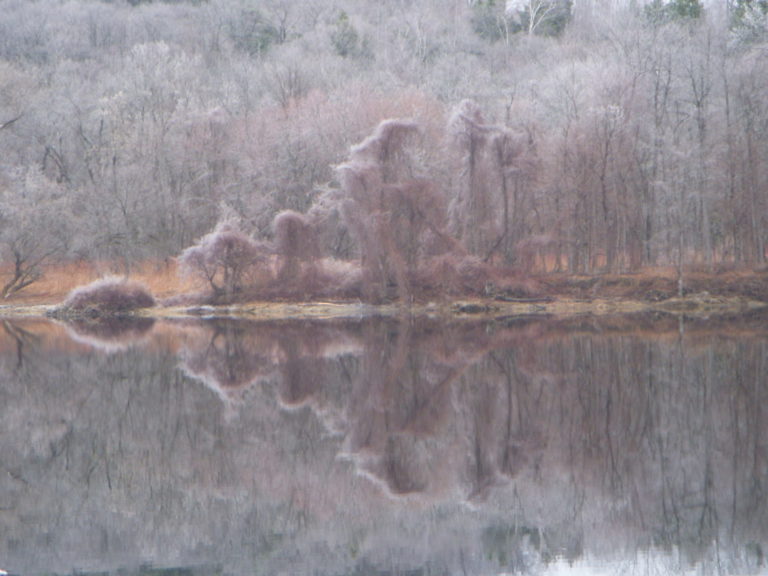 The Kennebec one more time
March 25, 2016
Frosty.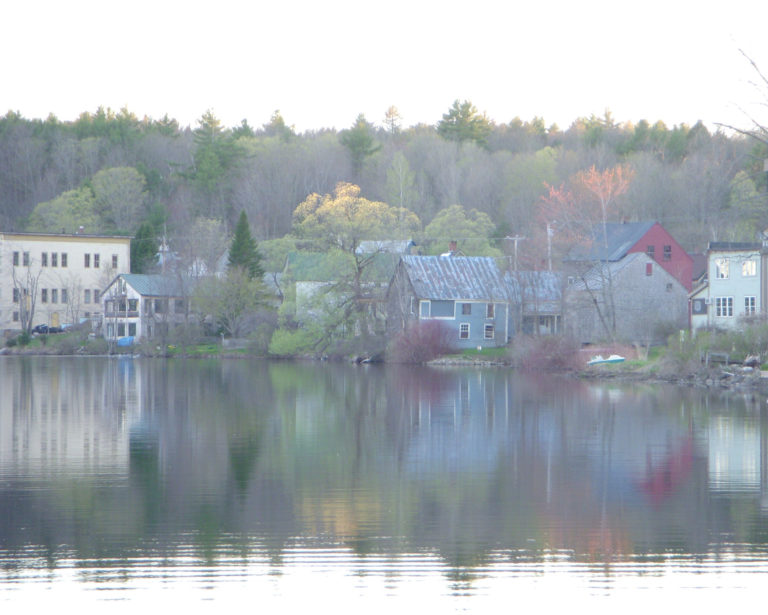 Mount Vernon village on Minnehonk Lake in Maine
May 3, 2013
Taken from the little town beach.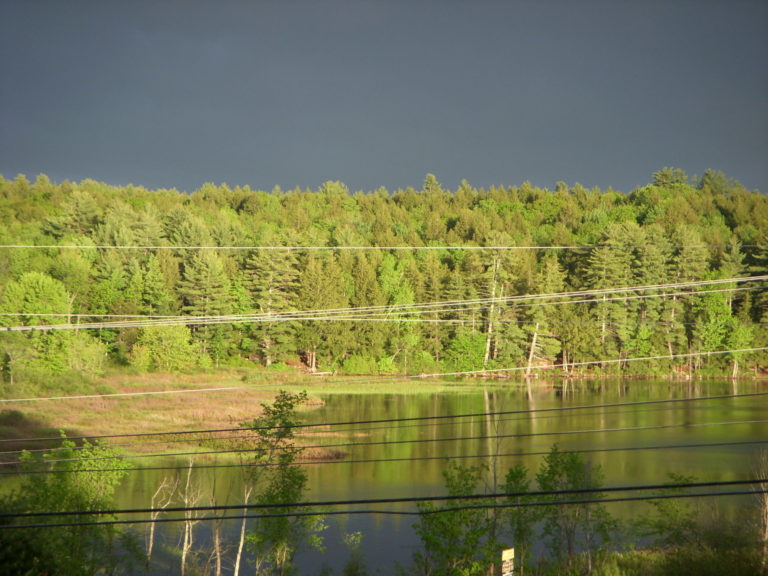 Readfield, Maine
May 31, 2009
I love these evenings when the sky is stormy but the sun finds a way through the cloud cover just before it sets, lighting up the trees against the dark sky.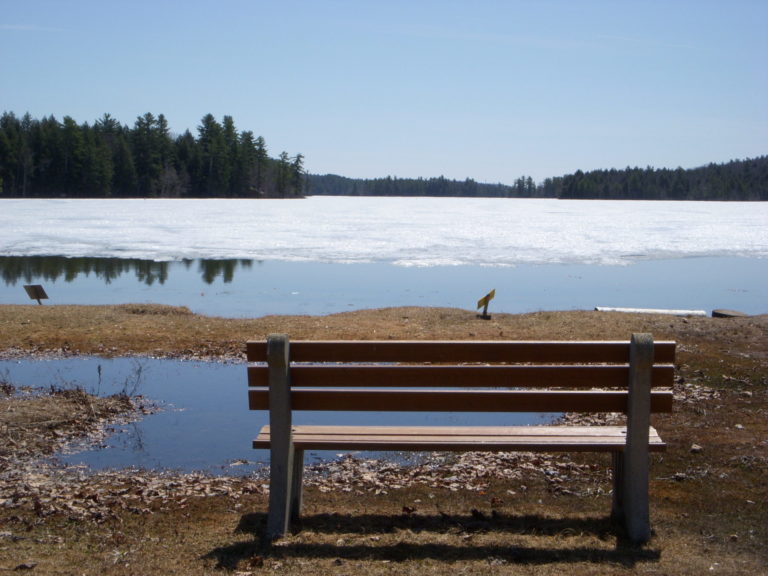 Readfield Town Beach, Maranacook Lake, Maine
April 20, 2014
This is the promise of spring where I live. I count ice-out as the day when I can't see any more ice from this spot, which looks out on the northernmost mile of Maranacook Lake. Every year is different. Ice-out has ranged from March 23 to April 29 in the 33 years I've lived here, and it's very unpredictable from one year to the next. How cold the winter was, how long the winter was, how early the lake froze, how much snow fell, how much sun and wind there are come March and April – all these things play a role. The ice can get to be a couple of feet thick. It's a playground for snowmobiles (noisy, smelly, and not generally my cup of tea), and trucks drag ice-fishing shacks out onto it. This shot was taken on April 20. The ice was gone by April 24.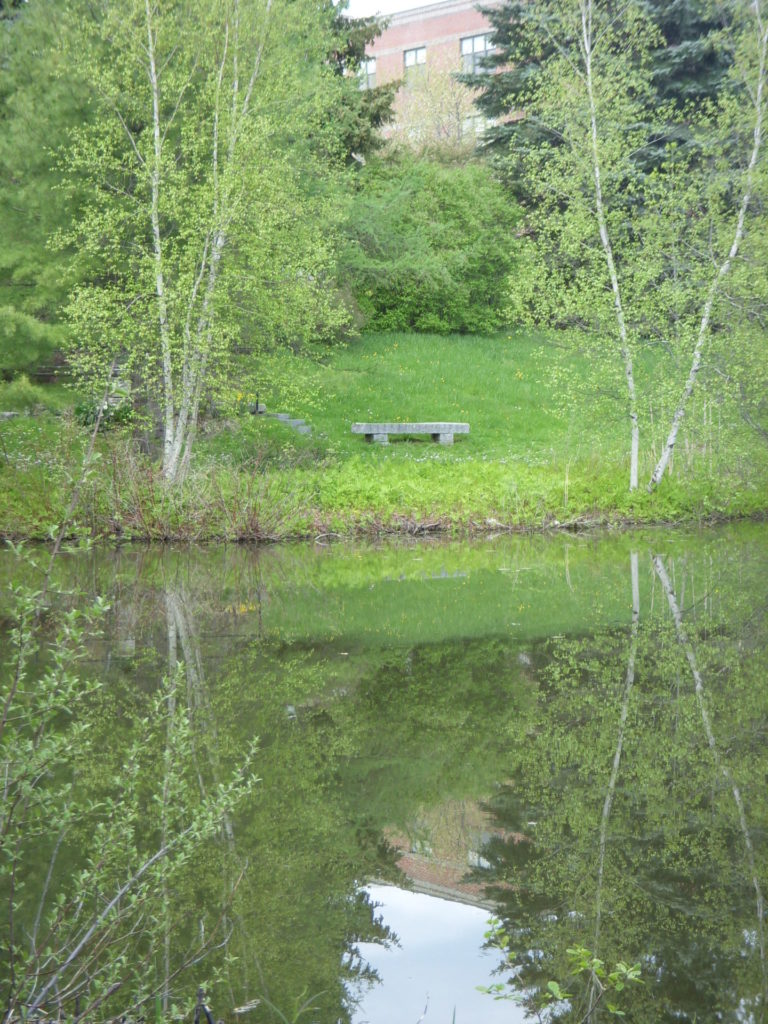 Unnamed pond near the University of Maine at Augusta
May 12, 2009
A nice spot to find some peace and quiet.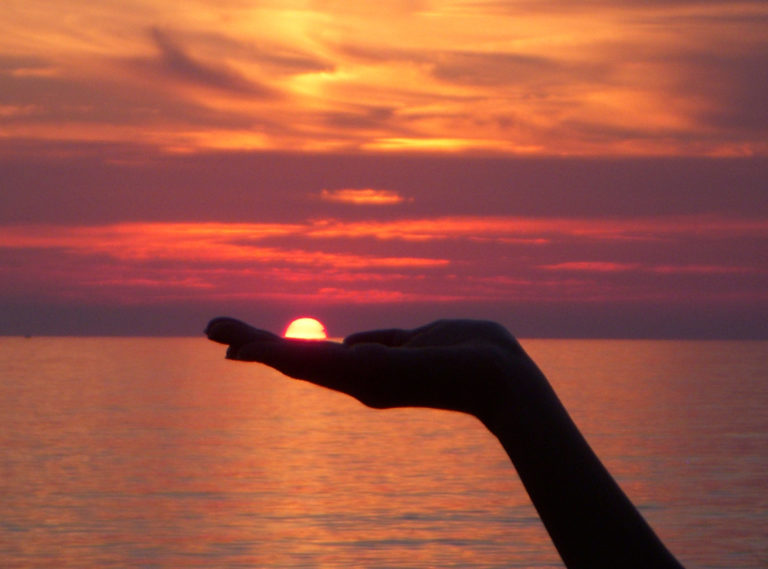 Lake Erie from Walnut Beach in Ashtabula, Ohio
July 24, 2015
One of my great-nieces holds the sun in the palm of her hand.