On the Road is a weekday feature spotlighting reader photo submissions.
From the exotic to the familiar, whether you're traveling or in your own backyard, we would love to see the world through your eyes.
Apologies for not getting the schedules posted for this week.

Tonight After Dark, it's JanieM.  Friday night After Dark is BillinGlendaleCA.

Friday morning is Cleek!
stinger
Barred from overnight travel by pandemic and 4 pets, I've been making day trips now that I'm mostly retired. Since visiting friends and eating in restaurants is out, I look for places to hike. Iowa has no national parks, but more than 80 state parks and countless county and city parks. Access is free, if you're not using a campsite, and weekday visits mean fewer people and more nature.
And sometimes there are things to see without leaving home!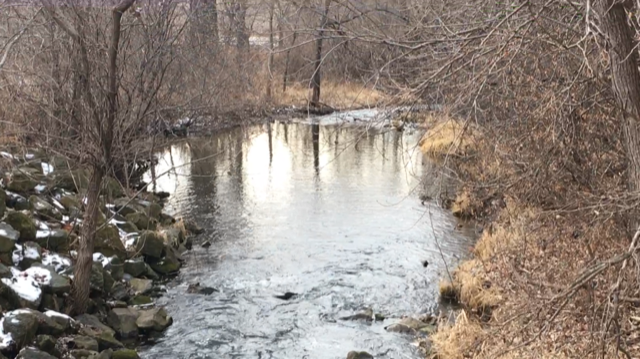 Union Grove State Park, Tama County
January 1, 2020
First Day Hike — The national state parks association has been promoting First Day Hikes for several years now. Start off the year right! The first year I was aware of it, the program was canceled statewide due to wind chills of minus 30. The past two years temperatures have been in the low/mid 30s (above zero), which is bearable if you dress for it and keep moving.
I love the name of this park – so Civil War-y. Tenting tonight, tenting tonight, tenting on the old campground….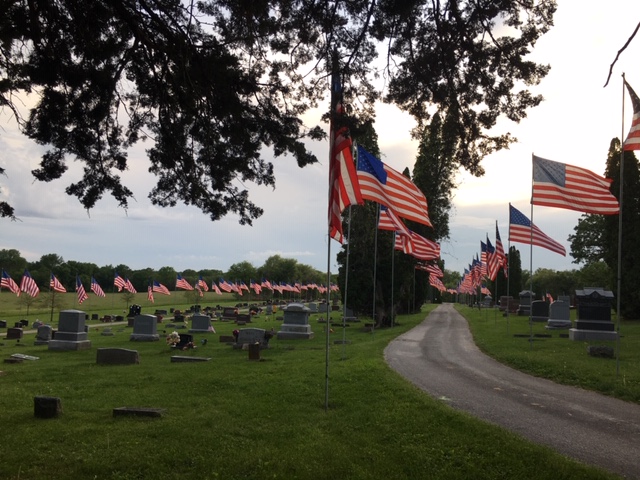 Oakland Cemetery, Johnson County
May 25, 2020
Not sure how widespread this practice is, but all towns around here do a cemetery Avenue of Flags on Memorial Day. There's a morning ceremony with the high school band and a short speech or two, but I prefer to go near sunset when the cemetery is deserted. A hundred flags snapping in the breeze is the only sound you hear. I always seek out the flags honoring my two uncles, killed in WWII and Korea, respectively, before I was born, and my dad, a WWII veteran and gone these thirty years. Some day my flag will be snapping there too.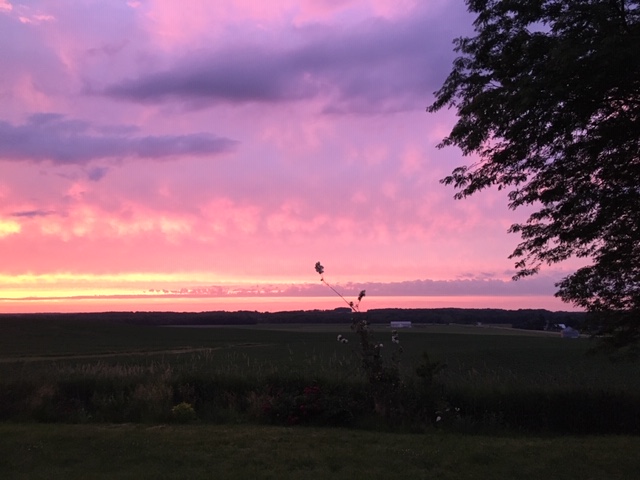 No travel required
June 19, 2020
Sunrise taken through a window of my house.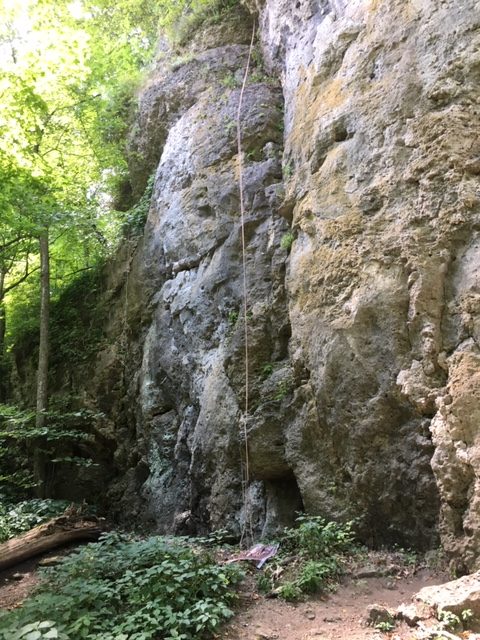 Pictured Rocks County Park, Jones County
August 2, 2020
The low bluffs are a popular place for climbers. Makes me dizzy just to watch. That slender rope!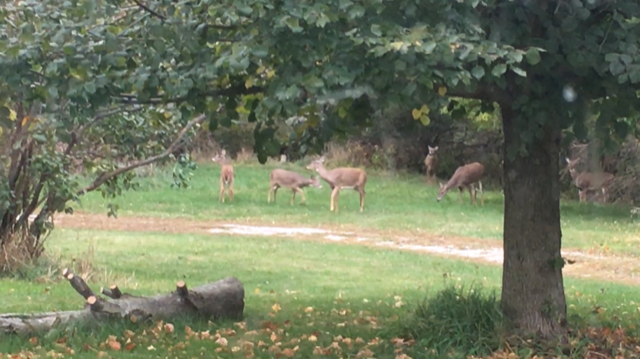 No travel required
October 19, 2020
White-tailed deer taken through a window of my house. The log on the lawn is derecho detritus.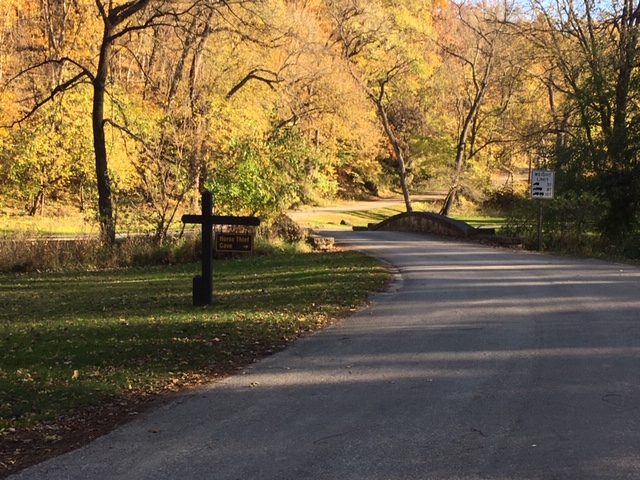 Wapsipinicon State Park, Jones County
October 12, 2020
Horse Thief Cave and Ice Cave are among the attractions.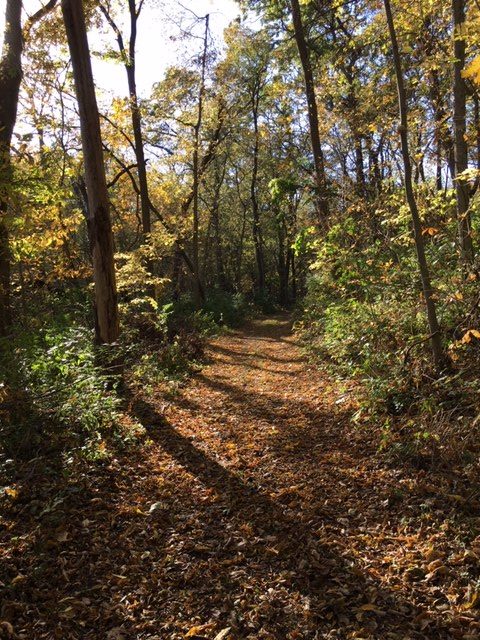 Sherman County Park, Clinton County
October 13, 2020
Miles of trails and I was the only person in the park that day.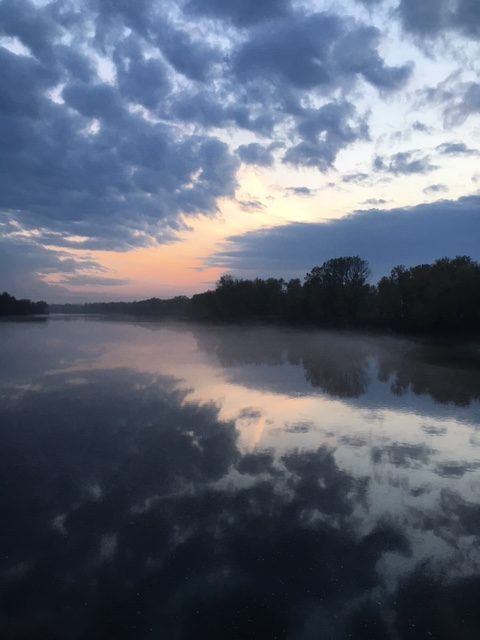 Johnson County
October 22, 2020
The Cedar River near Sutliff. Sunset with a little mist along the river's edge.