While we wait for Vice President and President-Elect presumptive Biden and Senator and Vice President-elect presumptive Harris to begin their event, I wanted to point out Pennsylvania Attorney General Josh Shapiro's absolutely excellent visual communication capabilities. Take a look at the picture below and notice what is on the shelf behind and a little bit above his left shoulder: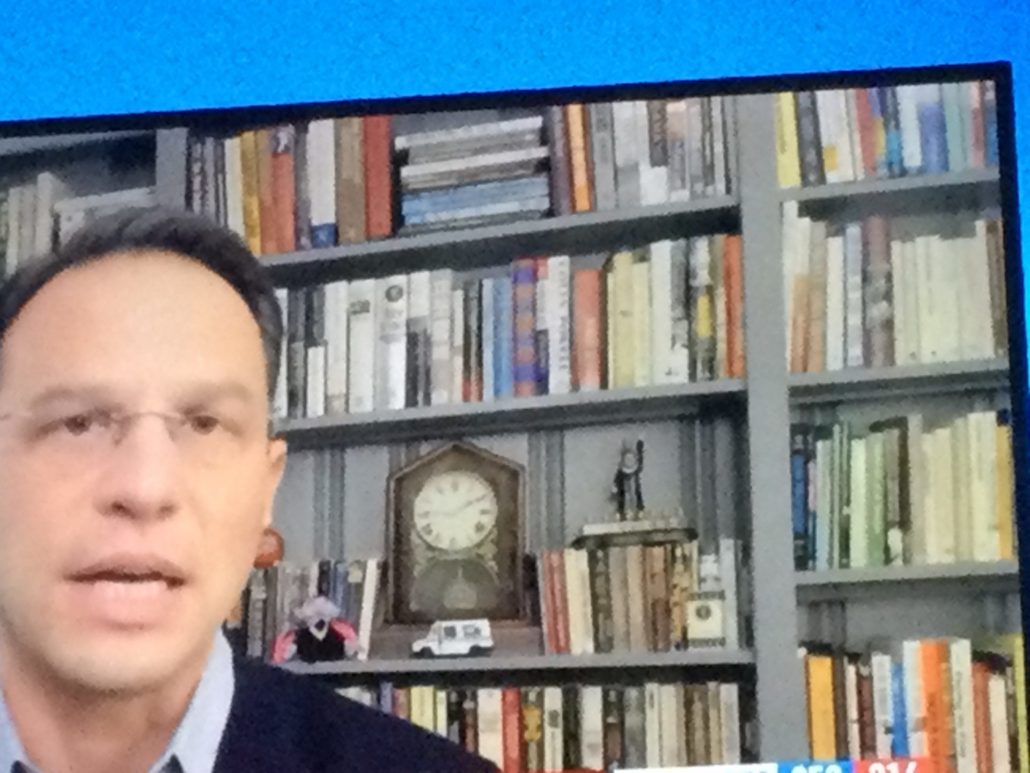 In the center, in front of the clock is a USPS mail truck. To the right of the truck is Count Von Count from Sesame Street. To the truck's left, at the extreme left of the shelf, is Sam the Eagle at the presidential podium from The Muppet Show. And between Sam the Eagle and the USPS mail truck, to the left of the clock and above everything else is a Notorious RBG action figure.
Regardless of what AG Shapiro was saying, what he's communicating here is that under his watch Pennsylvania will count all the mail in ballots in the 2020 election and for president under the watchful eye of the late Associate Justice Ruth Bader Ginsburg. This is excellent visual communication!
And here's the video of the media hit. Wait for it… Wait for it…
this teen wins election night 4.0 pic.twitter.com/wzzoyXwMU0

— Justin Sink (@justinsink) November 7, 2020
Well played young Shapiro, well played!
Open thread!