Thank bloody God. Tapper: "For tens of millions of Americans, their long national nightmare is finally over."
Hahaha!
This happened this morning, Twitter cops muzzling the POTUS for telling great big fat lies about the election that he's losing — has in fact LOST: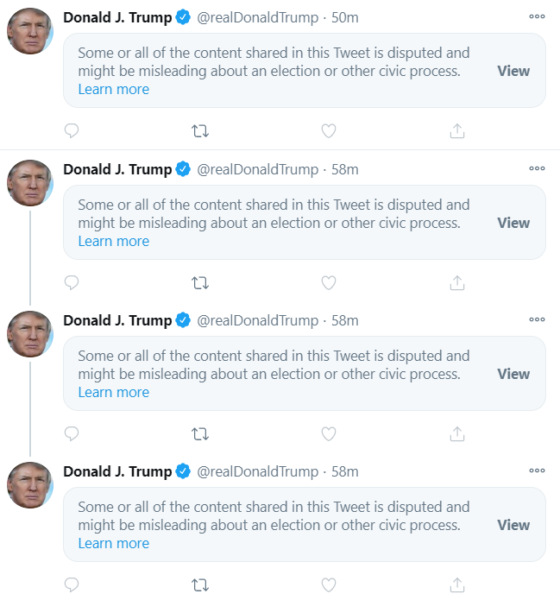 It'll be a relief to have a president who doesn't lie all the time, especially about matters of grave civic import. Just think — Twitter won't have to assign shifts of monitors to watch Biden's Twitter feed for fear he'll go Radio Rwanda on us. It's a small thing because Twitter is silly anyway. But it's a huge thing because the outgoing president is a fucking lunatic. I hope someday this sort of thing becomes unthinkable again.