Some actual initial good news:
BREAKING: Covid-19 vaccine from Pfizer and BioNTech is strongly effective, early data from large trial indicate https://t.co/mPdGZj8OpE

— STAT (@statnews) November 9, 2020
We are waiting on safety data. But this is unalloyedly good news. A vaccine candidate is showing significant and meaningful efficacy in an interim analysis.
There are a lot of steps still to take from promising Phase 3 results to jabs in the arm that result in herd immunity. The biggest challenge will be logistics and ethical distribution of the vaccine which will be limited in availability for the next couple of months. Which countries get how many doses, how are they prioritized within a country and then the actual challenge of maintaining a dedicated logistics system for distribution still need to be solved.
Vaccination as a route to herd immunity requires time. We are facing an absolutely hideous winter.
This morning, COVIDExitStrategy.Org had no Green states on the map for the first time since May 15th.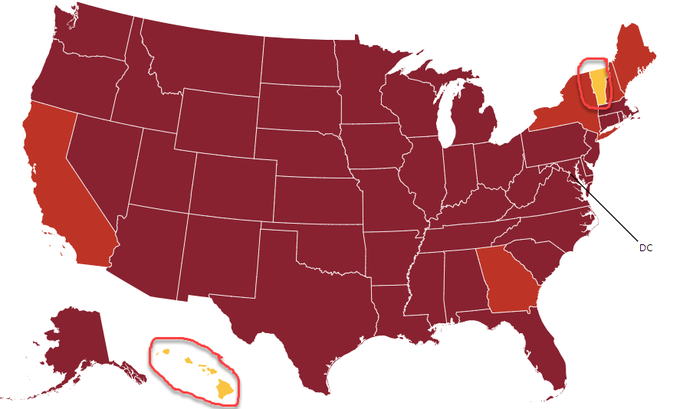 The Dakotas are experiencing over 1,300 new cases per million residents per day. Wisconsin is just under 1,000 new cases per million residents per day. Months of this type of unconstrained spread will eventually lead to herd immunity. Months of unconstrained outbreaks will lead to hospitals overflowing and significant increases in mortality.
This morning's announcement should increase our confidence that a vaccine or a set of vaccines will be arriving soon enough. And once those vaccines arrive in large enough numbers, the combination of vaccinated individuals and recovered individuals will also create some degree of common, shared protection.
The major question then is what happens in between the now and the likely future?
Do we still let everything rip? Or do we still engage in mass public health measures to suppress viral spread in order to see our hospitals still mostly functioning and a lot more people alive in six months to get vaccinated?
That is going to be the big choice this winter.