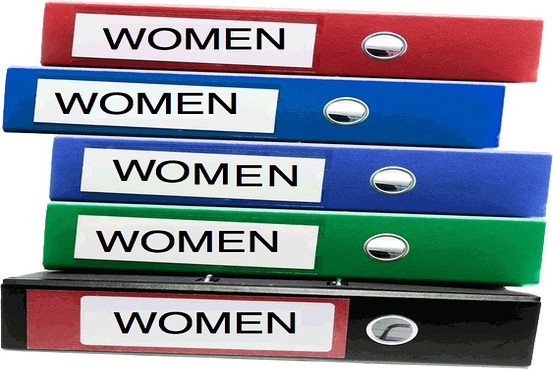 It's 2020, and there really is a Binder Full of Women.  For real!
I was delighted to learn about it on last night's Lawfare podcast.  About a year ago, Tammy Wittes founded the Leadership Council for Women in National Security (LCWINS).  They asked the presidential candidates to sign a pledge that if they were elected they would seek gender parity in their national security appointments.
Joe Biden signed that pledge, and now he is our President-Elect.
LCWINS produced a database of over 800 women qualified for senate-confirmable jobs in national security. Fully 1/3 of them were women of color.  They provided the database to the Biden transition team, and yesterday the Biden transition team announced its Agency Review Teams.
There is an agency review team for each part of the executive branch.  According to Tammy Wittes, 59% of Biden's landing team personnel are women, and a large number of women of color, as well.  I am not certain whether that 59% is specifically related to the national security agency review team or if that 59% references the percentage for all of the Agency Review Teams.
Either way, go Team Biden!
What else do we think Team Biden is getting right?