Well, here it is: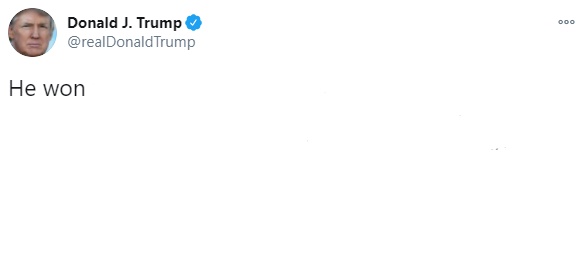 I edited out all the whiny lies. (You're welcome.) But this is progress of a sort — the only concession this repulsive crybaby is ever likely to make. For the next 65 days, this egomaniacal wretch will do everything in his power to foment division and delegitimize the incoming administration.
There's no way Trump sticks around the White House on January 20th to greet his successor and attend the inauguration as honor compels real presidents to do, no matter how hard fought the race. He'll probably demand that all the toadies boycott the inauguration too.
In a way, good riddance — who wants those puling babies around stinking up the event with their loaded diapers? But Trump is playing a dangerous game with the country, and for no other reason than malice and spite. Fuck that guy.
Now, I'm off to continue binge-watching the latest season of The Crown.
Open thread!