On the Road is a weekday feature spotlighting reader photo submissions.
From the exotic to the familiar, whether you're traveling or in your own backyard, we would love to see the world through your eyes.
Albatrossity
A second batch of images from excursions here and there in Kansas this fall. These are again mostly from Quivira National Wildlife Refuge in central KS, taking advantage of the dawn light on those marshes.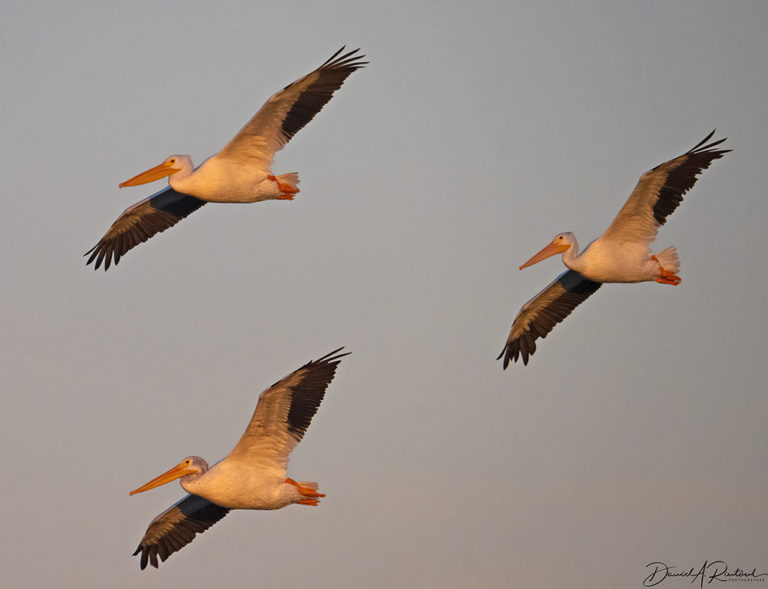 Quivira NWR
September 29, 2020
One of the great things about early morning light is that it paints colors on birds, particularly white birds, and gives them a new look. These American White Pelicans were soaring in the dawn light, and have never looked better!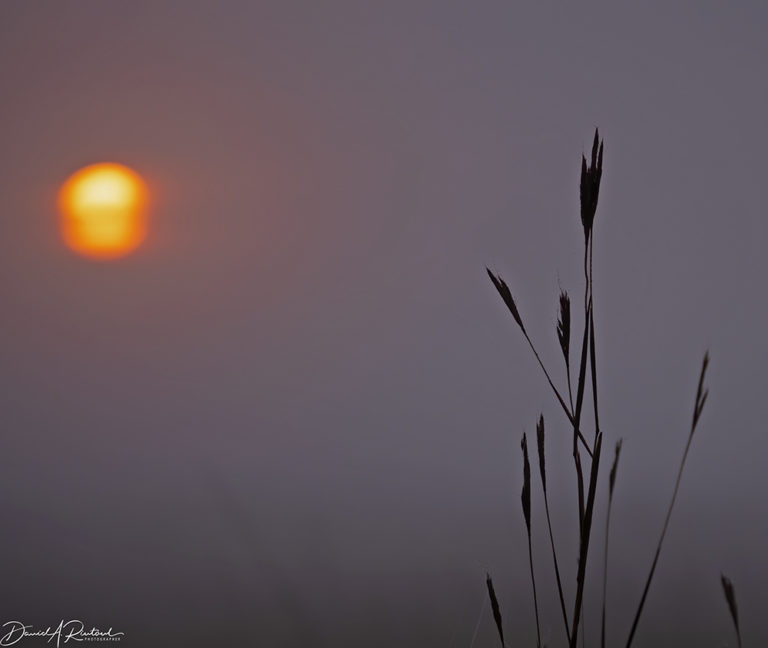 Quivira NWR
September 22, 2020
Smoky and foggy sunrise, since the Colorado fires were contributing to our atmosphere here most of the fall season. Big Bluestem is the grass in the foreground.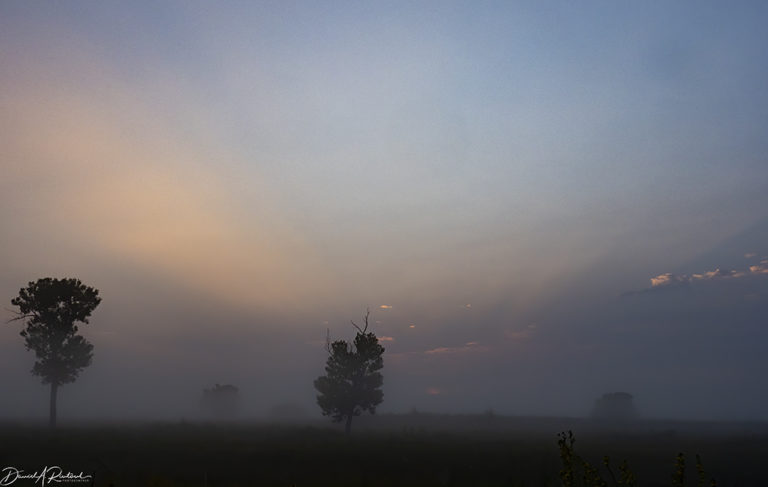 Quivira NWR
September 22, 2020
Another take on the foggy sunrise, this one on the day of the fall 2020 equinox. It took a while before the fog lifted that morning.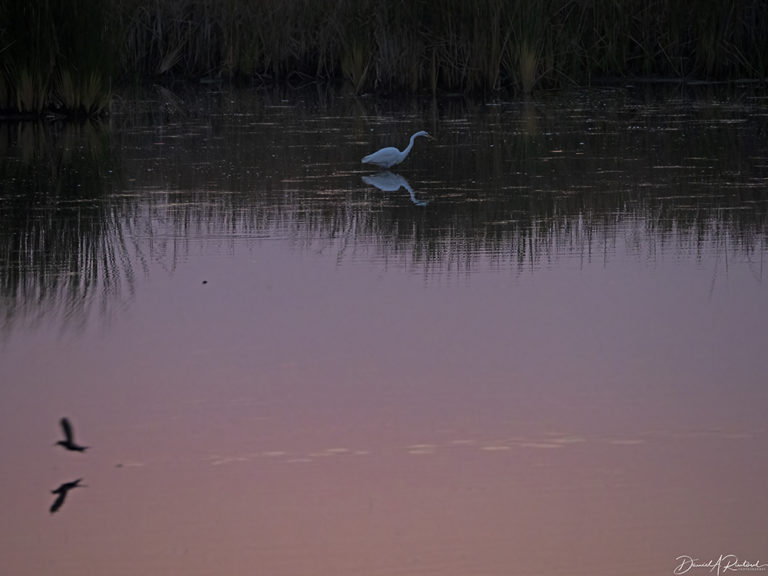 Quivira NWR
October 6, 2020
Reflection of a Great Egret and a Barn Swallow getting breakfast. I think that this is a very relaxing image, but those birds were working hard.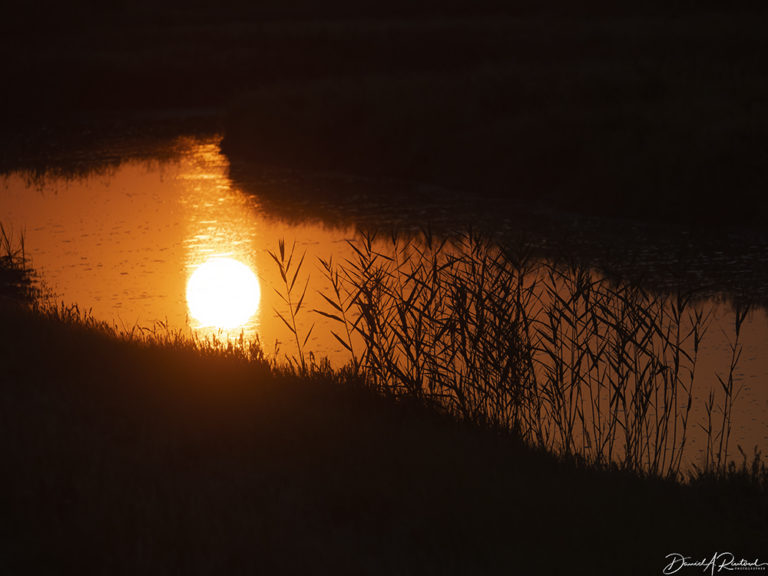 Quivira NWR
October 6, 2020
Another smoky dawn, reflected in a still pool at Quivira.
Quivira NWR
September 29, 2020
This one took me a while to ID, because although I have seen this species before, I had never seen one in this plumage. It's a young Common Gallinule, which is a rare breeding bird in this state. I have seen the adults here before, but not the youngsters. A couple of weeks later, at the same spot, I saw an adult with three youngsters (probably including this one), so they must have hatched locally.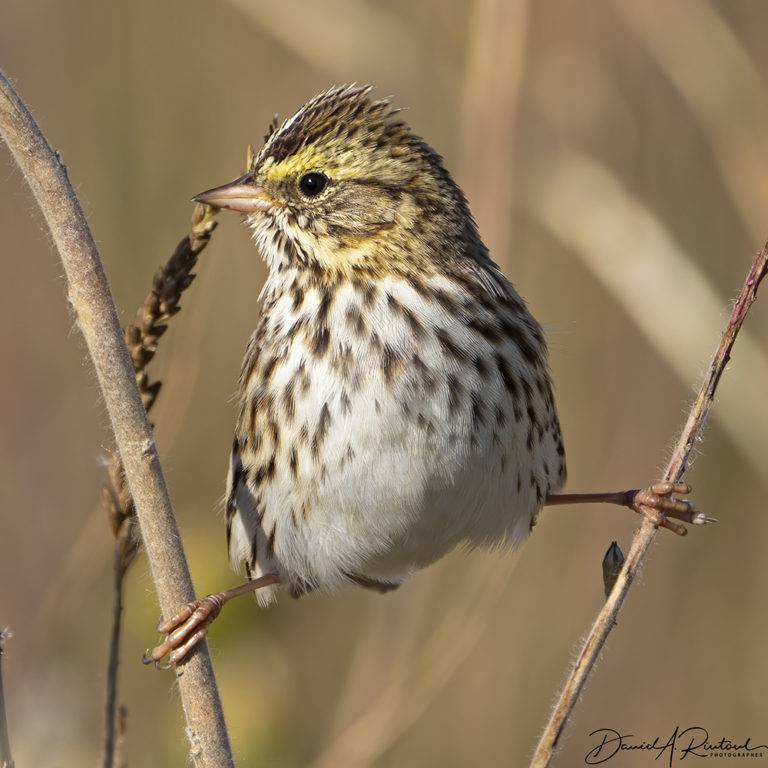 Quivira NWR
September 29, 2020
Here's a Savannah Sparrow doing the splits. An abundant migrant in spring and fall here, this guy was one of about 30 in a small flock feeding in a weedy patch at Quivira.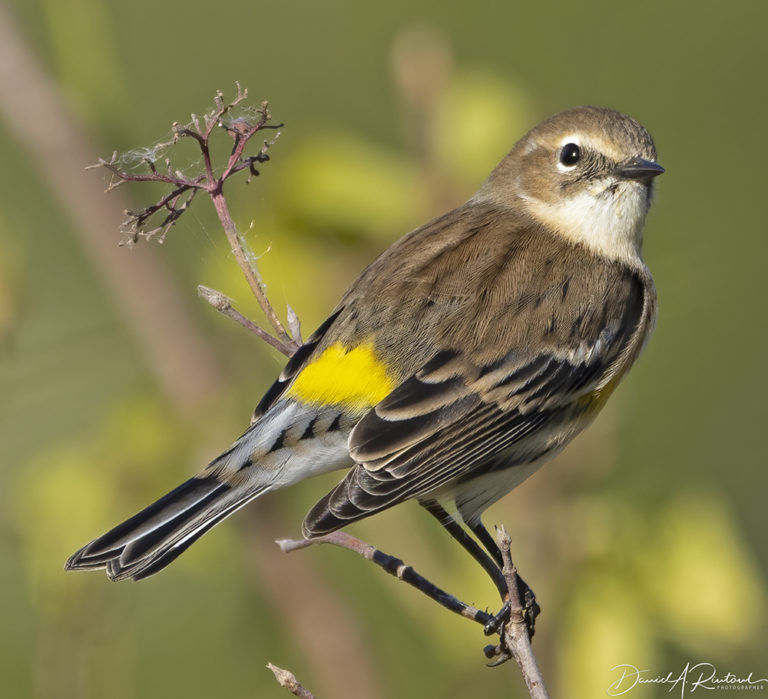 Near manhattan KS
October 5, 2020
Yellow-rumped Warblers are the other abundant warbler migrant here in the fall, and many stay for the winter as well. Ours are mostly the eastern (Myrtle) subspecies, like this one, but we can occasionally find a western (Audubon's) version, or, more commonly, intergrades between these two subspecies. This picture demonstrates why these birds have earned the endearing term "butter-butt" among birders in the know.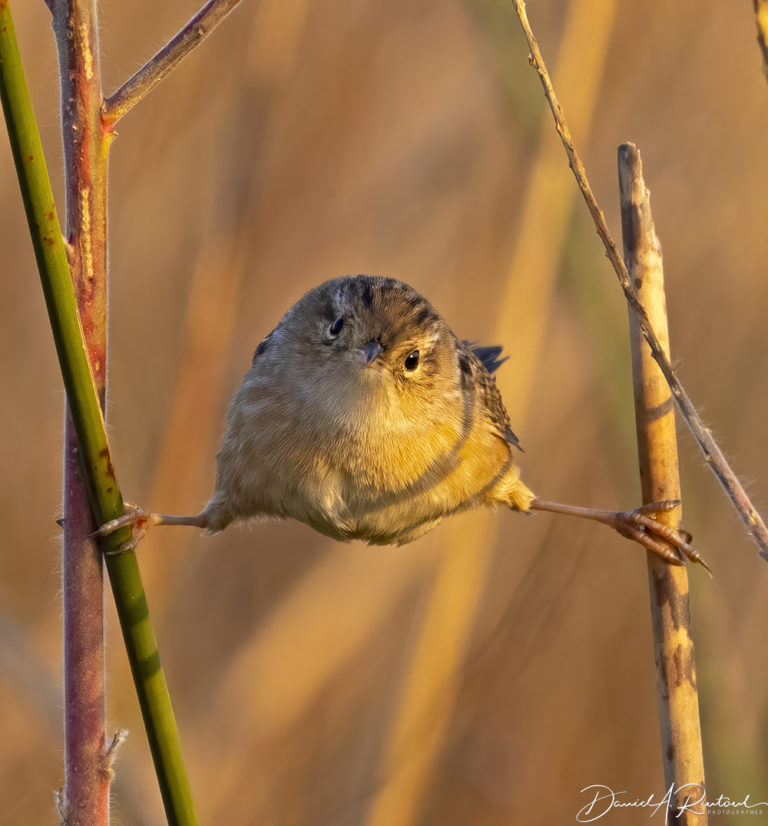 Quivira NWR
October 6, 2020
Sedge Wren doing its morning yoga routine. These are migrants in spring and fall in Kansas, and, like all wrens, seem to have a lot of personality!