On the Road is a weekday feature spotlighting reader photo submissions.
From the exotic to the familiar, whether you're traveling or in your own backyard, we would love to see the world through your eyes.
Mike in Oly
In 2018 my husband and I took a trip over to the east side of the Cascades, across White Pass and down to the Tieton Riverto do some day hiking. We'd heard the fall colors were lovely there and wanted to check it out. We were not disappointed. I did an On The Road for the hike in the past, so this submission will be just about the foliage. And it was glorious.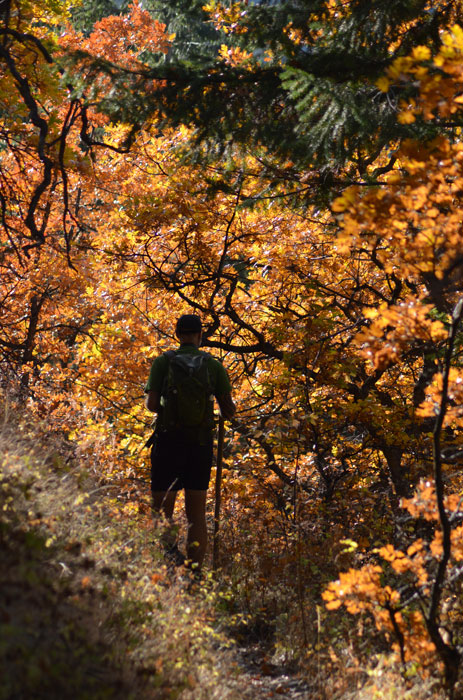 Tieton River, WA
The area along the Tieton River is on the dry side of the mountains and is mostly oak forest, with alder and willow, and a few other things thrown in. But the oak predominates here. It is enclosed by tall cliffs of volcanic rock, layer over layer. The geology is a real treat for us, as on the rainy side where we live it is all hidden under forest. The sun was bright and all the trees were just glowing. A perfect day for photography.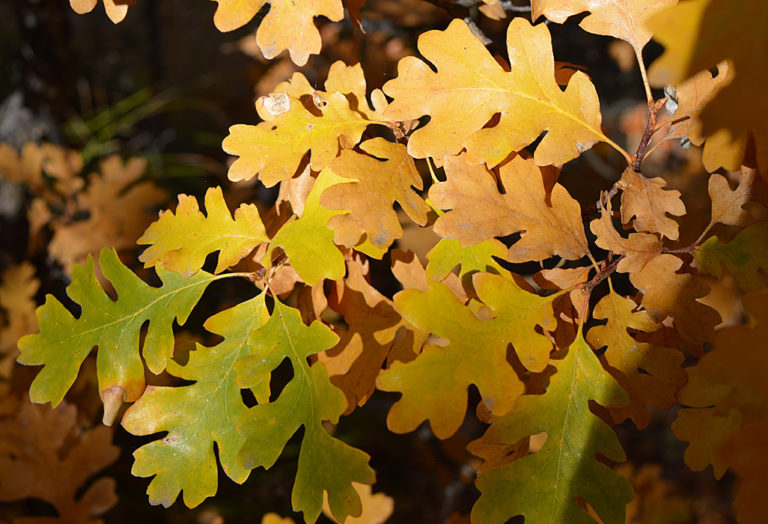 Tieton River, WA
We were quite impressed with the wide variety of color the oaks showed off. Everything from brown to red to orange, yellow and green – and blends of them all. A bit of a surprise. And it was fun to see the Lewis' woodpeckers frolicking in the trees. Lots of good birds and wildlife here.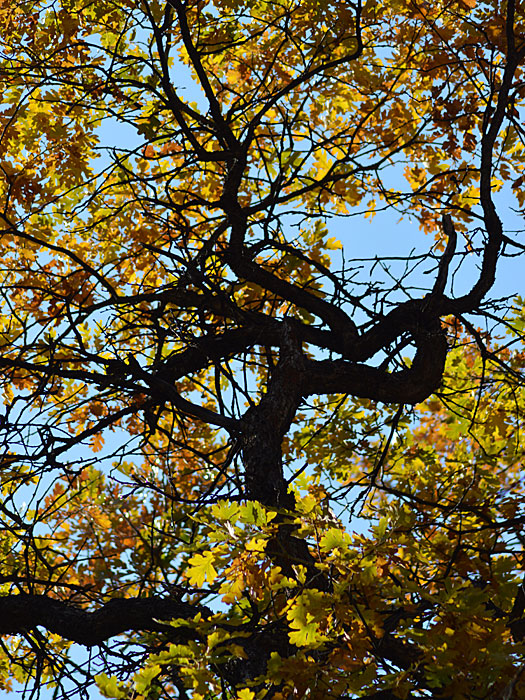 Tieton River, WA
The architecture of the oaks was also just wonderful to see.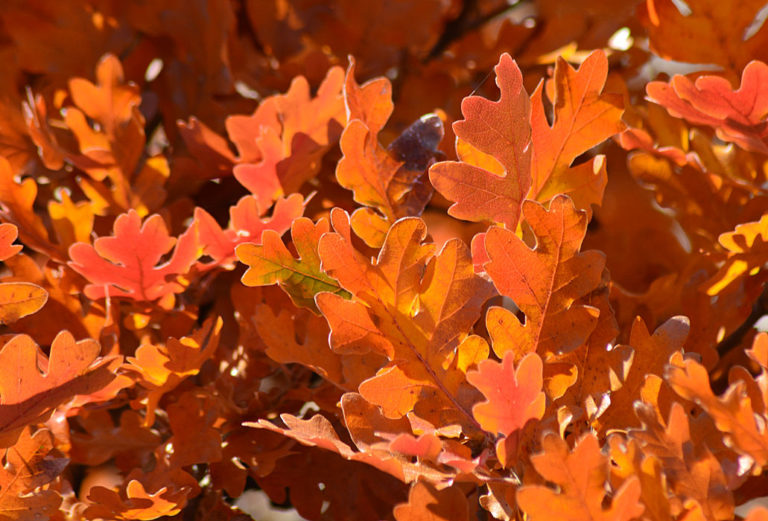 Tieton River, WA
So much color!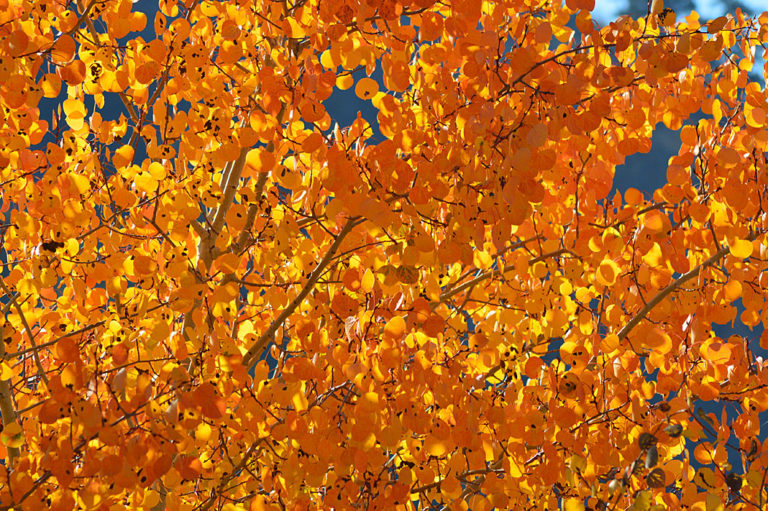 Tieton River, WA
Not sure what this tree was but it was blazing in the sunlight.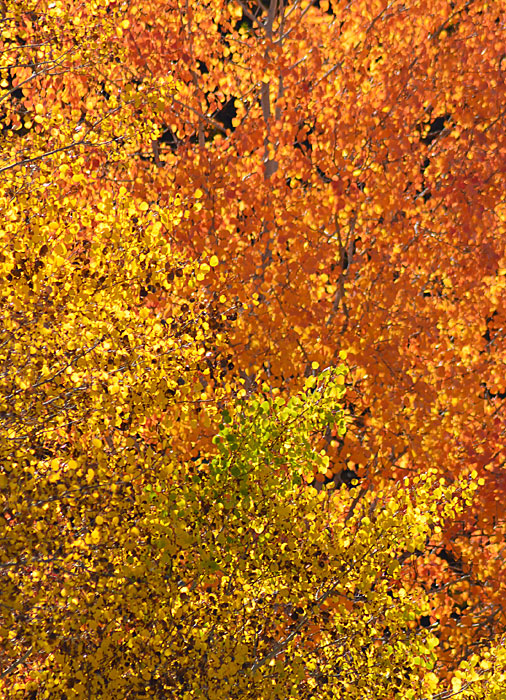 Tieton River, WA
All in a perfect autumn color palette.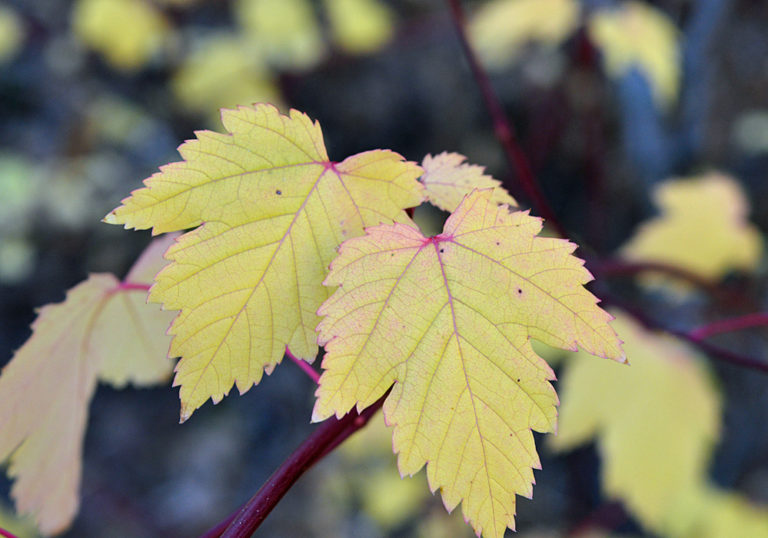 Tieton River, WA
Even some of the smaller plants were showing off interesting color combinations. I especially enjoyed this combo of pale lime with a blush of deep red-violet.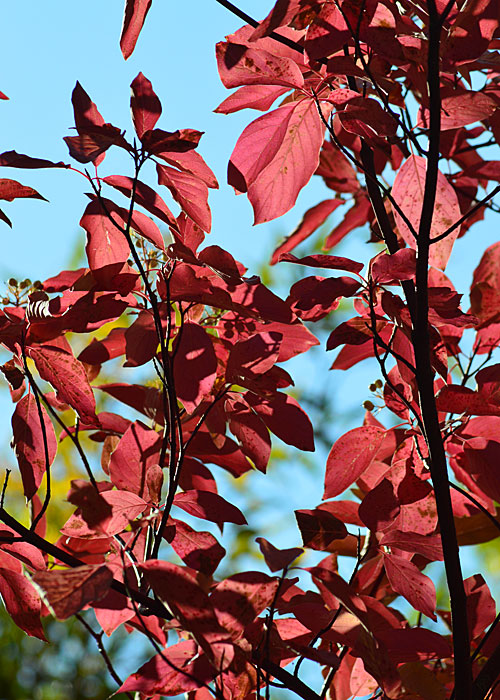 Tieton River, WA
A smorgasbord of color in every direction. We tried again last year to replicate this hike, but the colors were not as good and the show disappointed, so I suspect you really just have to catch a good year for it. We'll keep trying tho. How could I resist? This was one of the best hikes I've ever done on the other side of the mountains.