On the Road is a weekday feature spotlighting reader photo submissions.
From the exotic to the familiar, whether you're traveling or in your own backyard, we would love to see the world through your eyes.
JanieM
This set includes a few from places outside Maine.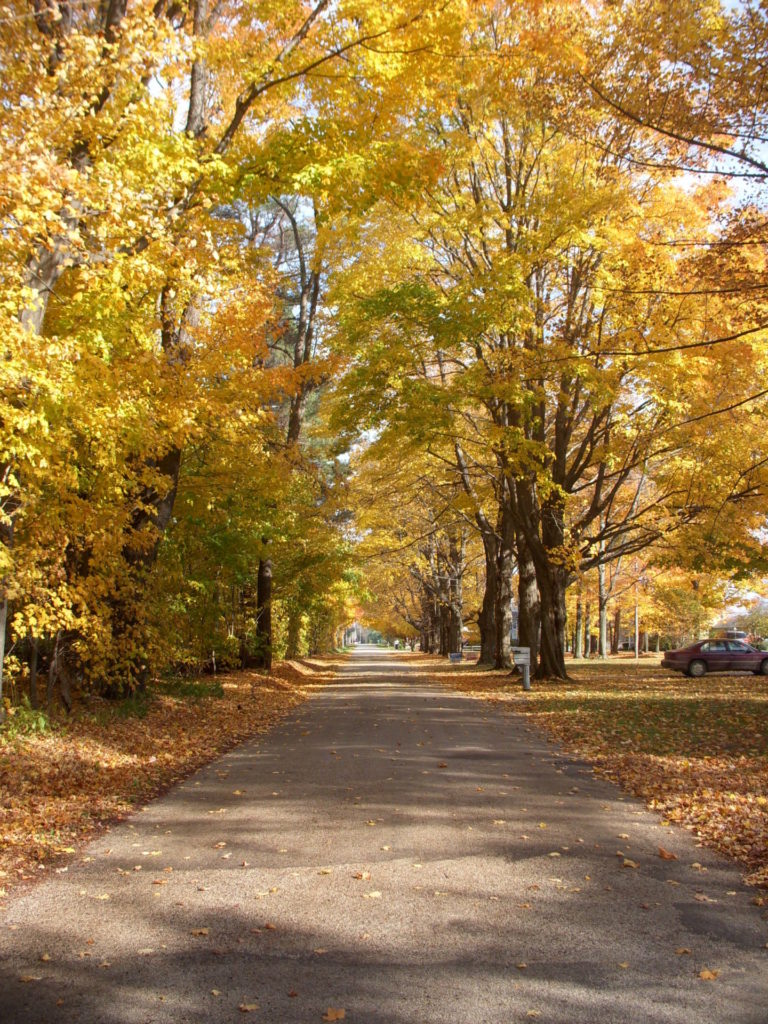 Kingsville, Ohio
Driving east along the rim of the gulf of the Ashtabula River. Just after I stopped to take this picture I passed a house for sale with a sign that said "Open House Today." The road was so beautiful, I almost stopped. But I did my eighteen years in Ohio, and though I love going back to see my family, I'm a New Englander now. I won't say "Mainer" – there's a rumor that you have to have been born here to claim that title.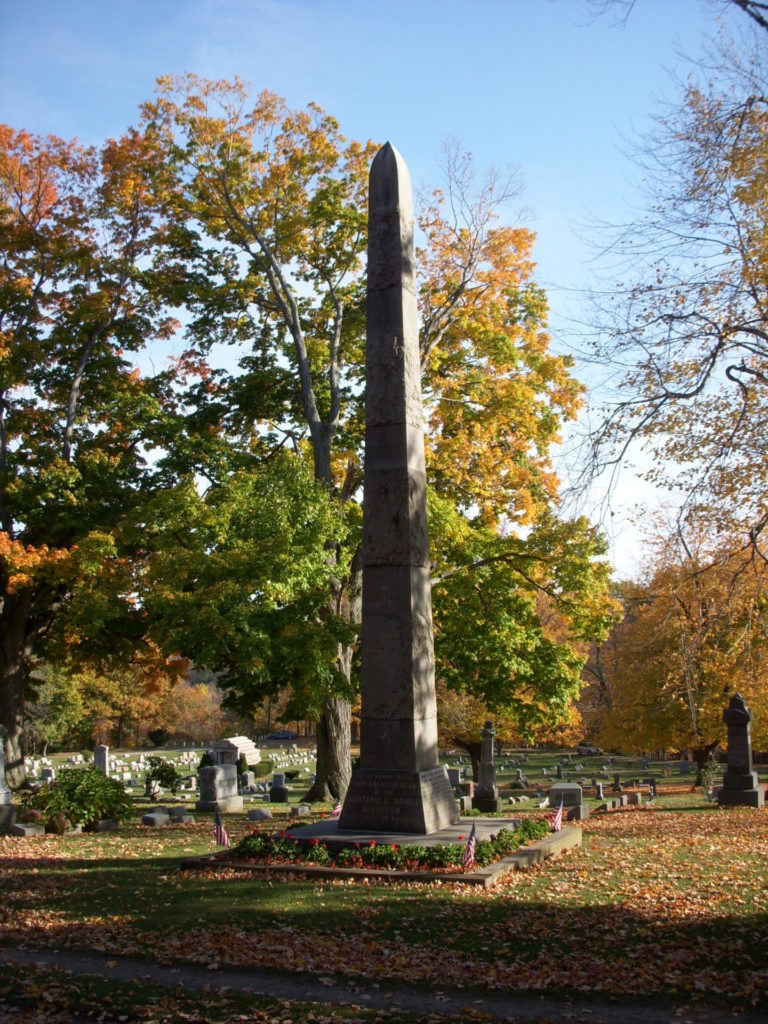 Chestnut Grove Cemetery, Ashtabula, Ohio
This cemetery is just stunning in the fall. It includes this monument to the people who died in the Ashtabula River railroad disaster in 1876. Check out Wikipedia for the whole story.
The inscription on the base of the monument says, "To the memory of the unrecognized dead of the Ashtabula Bridge Disaster, whose remains are buried here."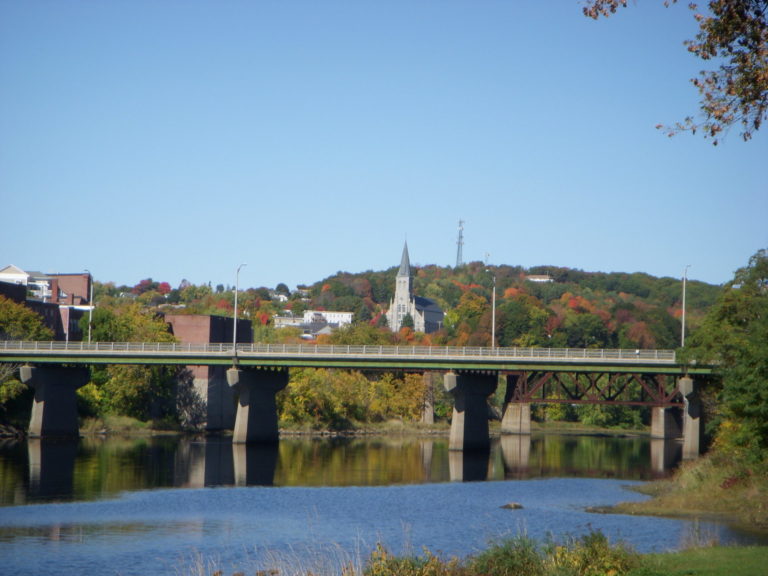 Augusta, Maine
From the East Side boat landing, a view of the Kennebec River and the Sand Hill neighborhood, with St. Augustine's church steeple as the centerpiece.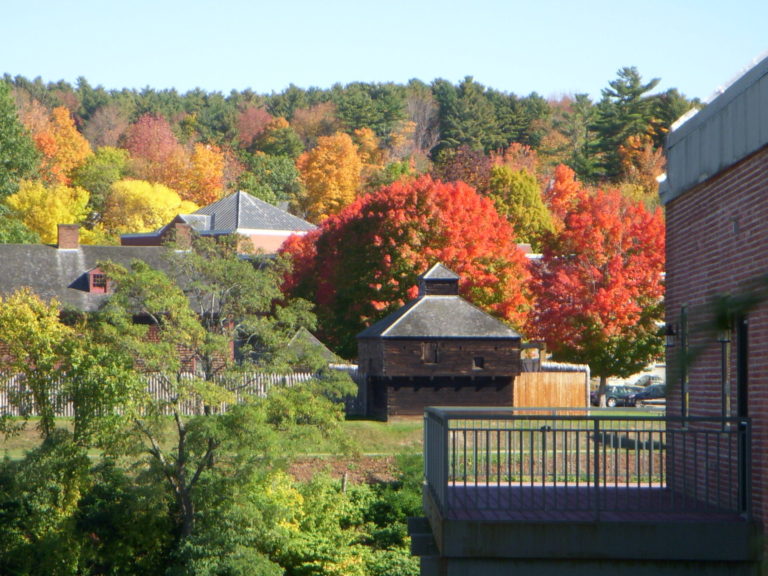 Augusta, Maine
Old Fort Western, which is on the east side of the river. Picture taken from Water Street on the west side.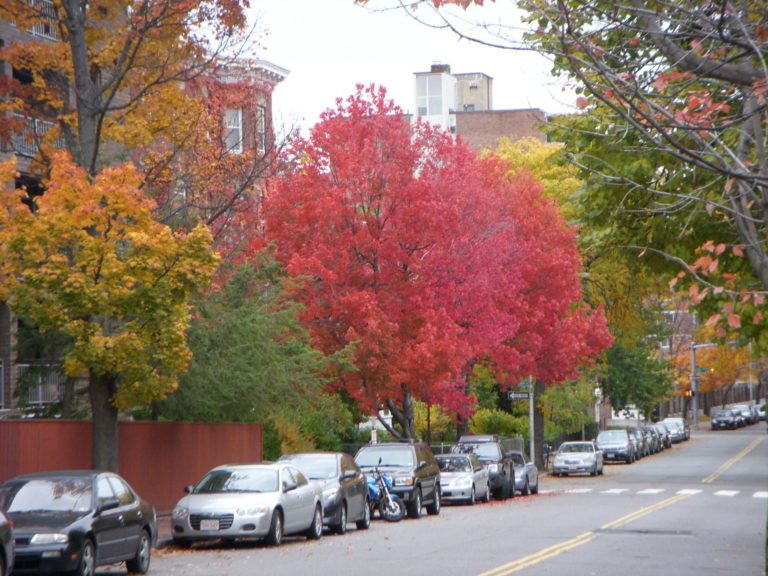 Harvard Street, Cambridge, Mass.
I spent a work week each month in Cambridge for many years, and there were lots of gems like this. I loved visiting Cambridge in the spring, too, because of all the blooming trees and little gardens. Where I live it's too cold for dogwoods, among other things. A friend of mine who gardens, when asked what grows well in Maine, said, deadpan, "daisies." I would add lilacs and maple trees. Well, and white pines.
My theory (I always have a theory) is that the early European settlers planted maple trees along the roadways and in their dooryards (the Maine term) for sugaring, and lilacs because they're hardy enough not to need a lot of care, even in the harsh climate. Daisies grow themselves.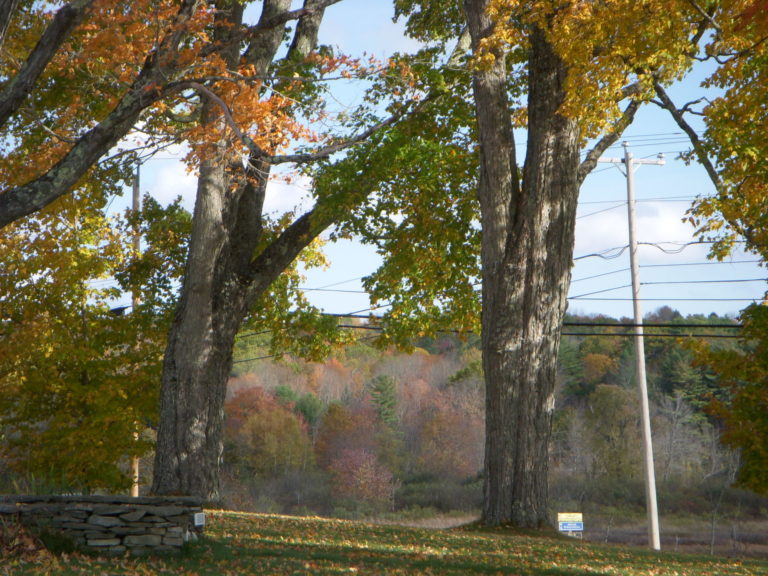 Central Maine
My front yard, back when the old maples were still standing.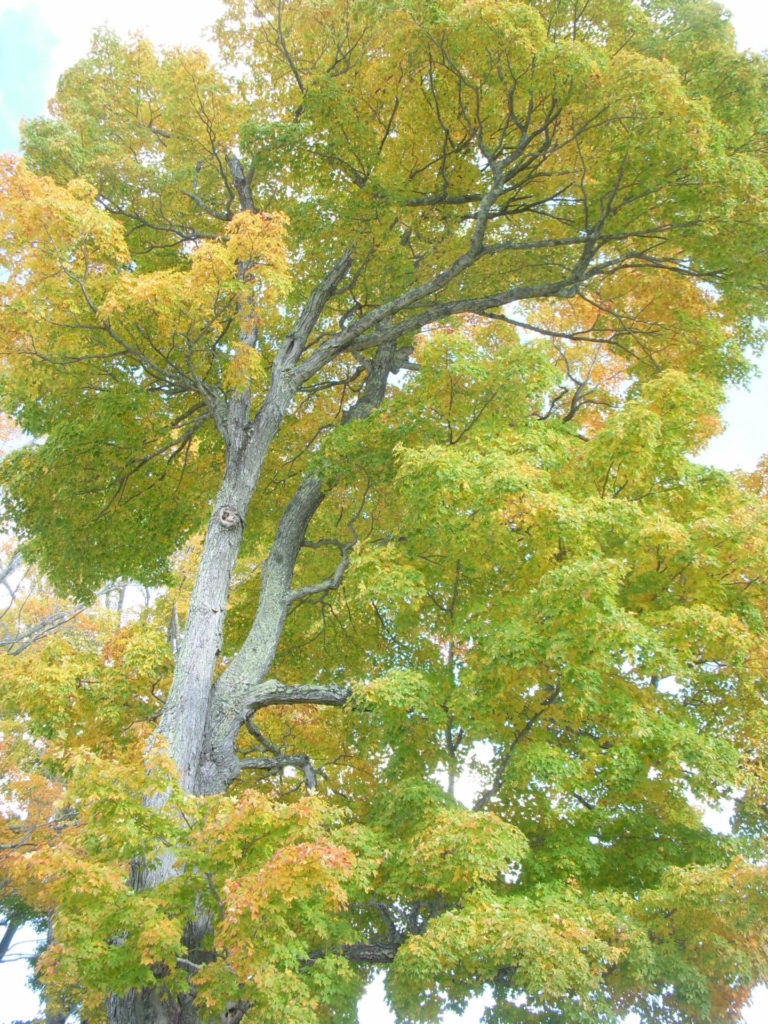 Central Maine
In my yard again, several years ago. These trees were so beautiful. I used to think of them as sentinels, and without them we're undefended. At least I'm glad I got a lot of pictures of them.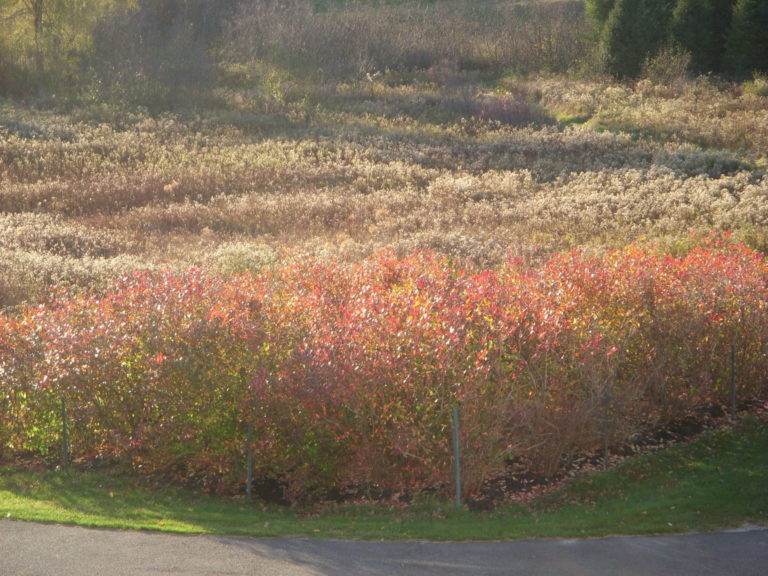 Central Maine
A bit of the field behind my house. Like the birches in the previous set, the blueberry patch always provides some late color, when most everything else is drab and bare.