On the Road is a weekday feature spotlighting reader photo submissions.
From the exotic to the familiar, whether you're traveling or in your own backyard, we would love to see the world through your eyes.
way2blue
I was in Salzburg for a couple weeks in late 2010, visiting friends who live near the airport. They loaned me their mother's bicycle to get around. I mostly rode along the path by the stream,
, on the back side of the airport or through the tunnel into
. Sometimes I would park the bike at the base of the ridge,
, which frames the southwest side of
, climb to the top for the view and to visit the modern art museum. Short cool days, cold nights with remarkably clear weather.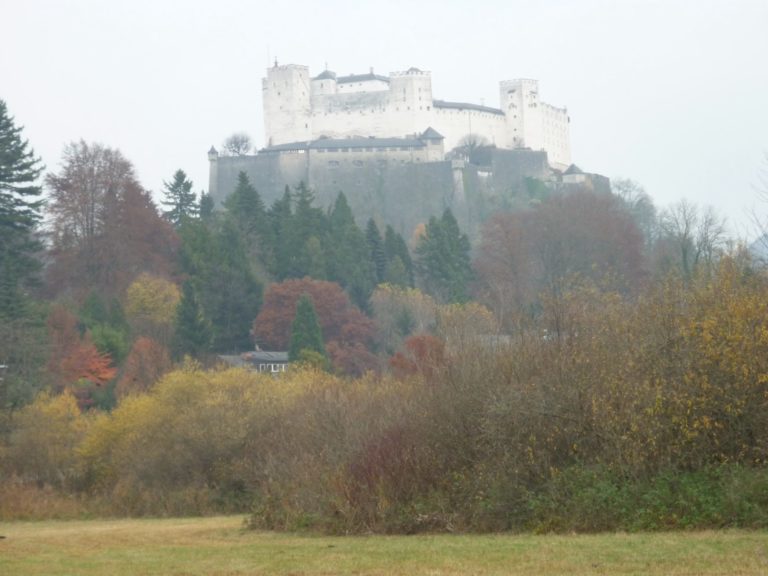 FESTUNG HOHENSALZBURG
Autumn view of the fortress which overlooks Salzburg from its south side.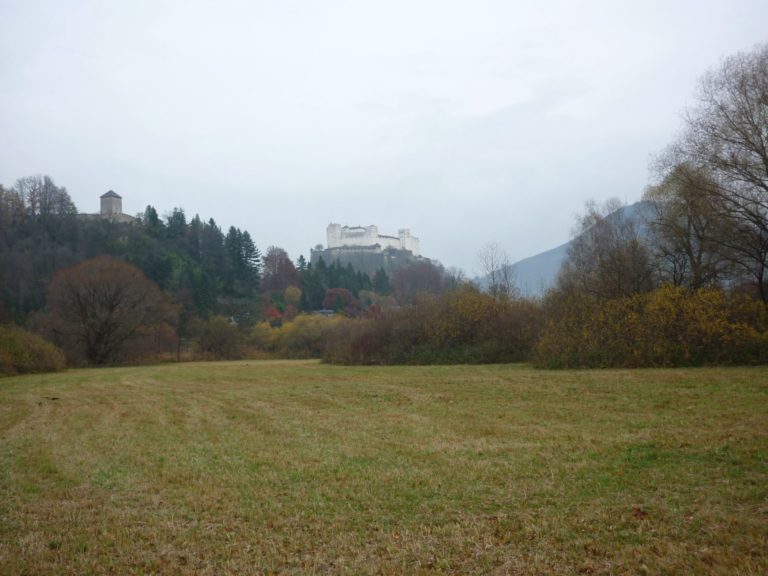 FESTUNG HOHENSALZBURG
Same vista, from a little further away.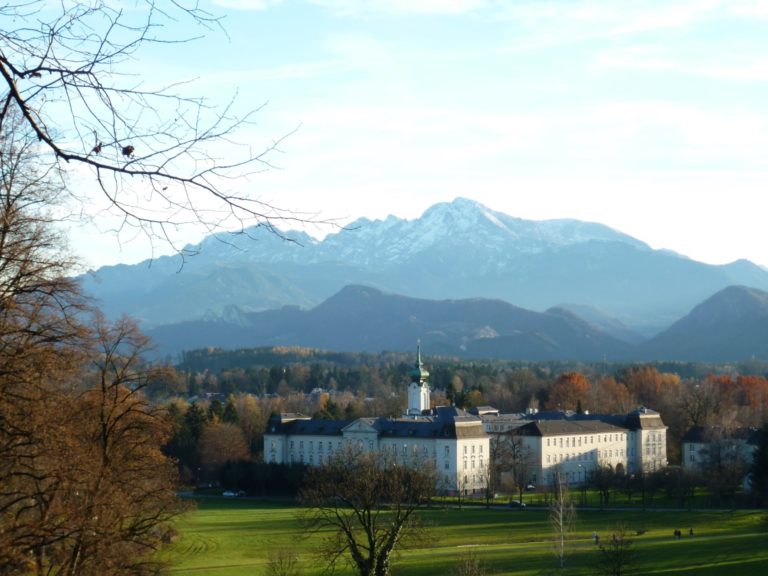 VIEW FROM MÖNCHSBERG
Ack. I've lost track of the name of this building. Hopefully a native Austrian can provide the answer. I *think* I was on the ridge above Salzburg looking to the south.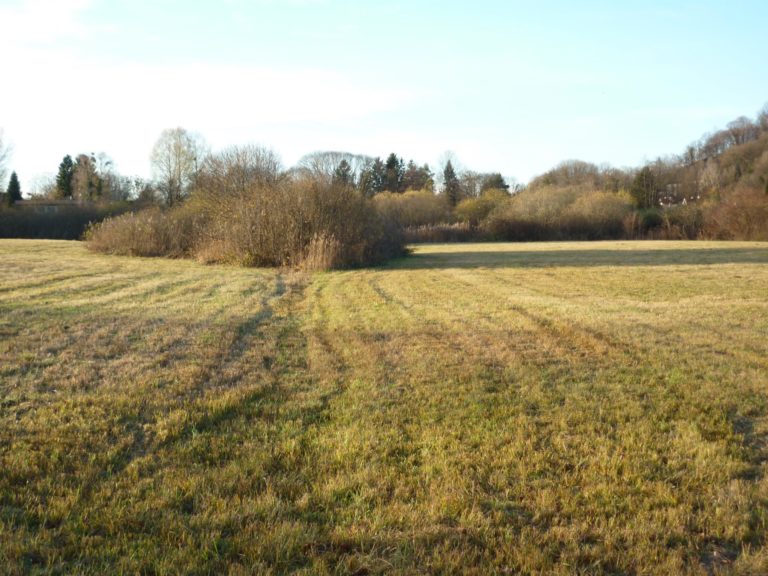 RURAL SALZBURG
One of the freshly mowed fields below the
.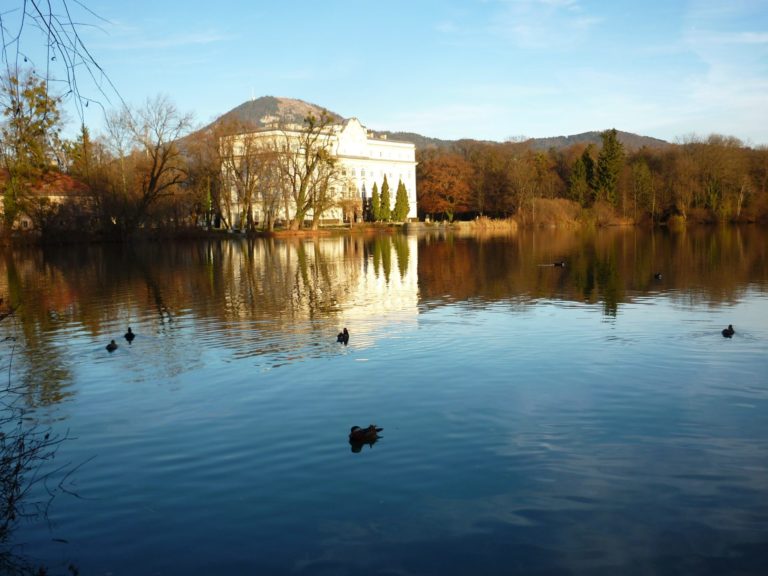 LEOPHOLDSKRONER WEIHER
View of
from the far side of the lake, infamous owing to scenes in the Sound of Music. (My Salzburg friend has never watched the film, in part, as you can't actually hike over the alps from Salzburg to Switzerland… )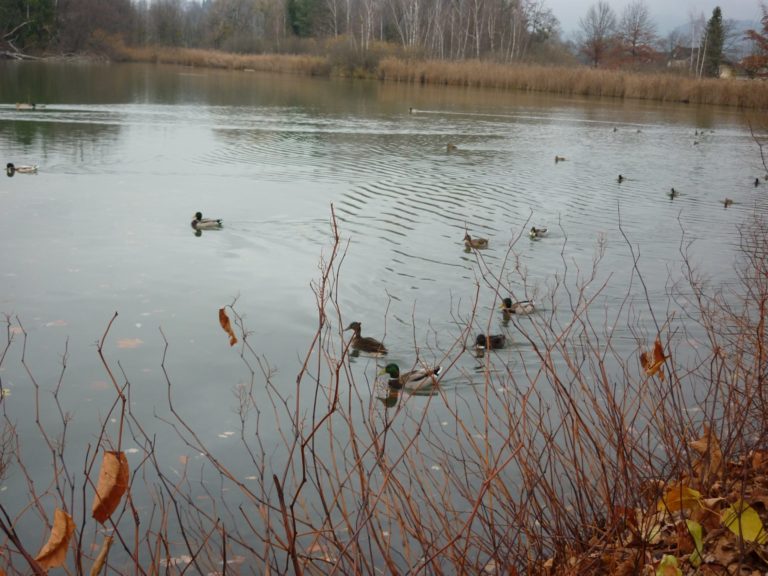 LEOPHOLDSKRONER WEIHER
Close up of ducks who frequent the lake. I'd often see fisherman along the shore as I rode by.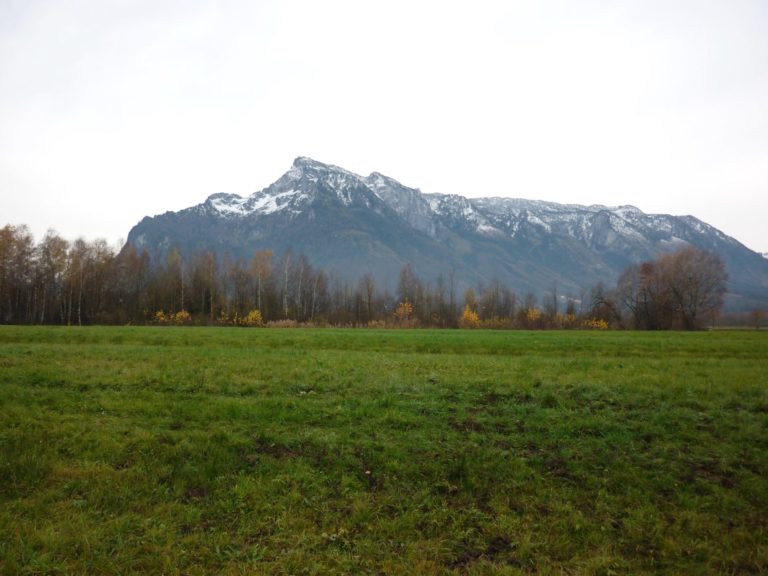 UNTERSBERG
View of Untersberg, with a dusting of snow, from my lodging. This high massif graces rural Salzburg's skyline. I've been to the top once. Cold, with spectacular views.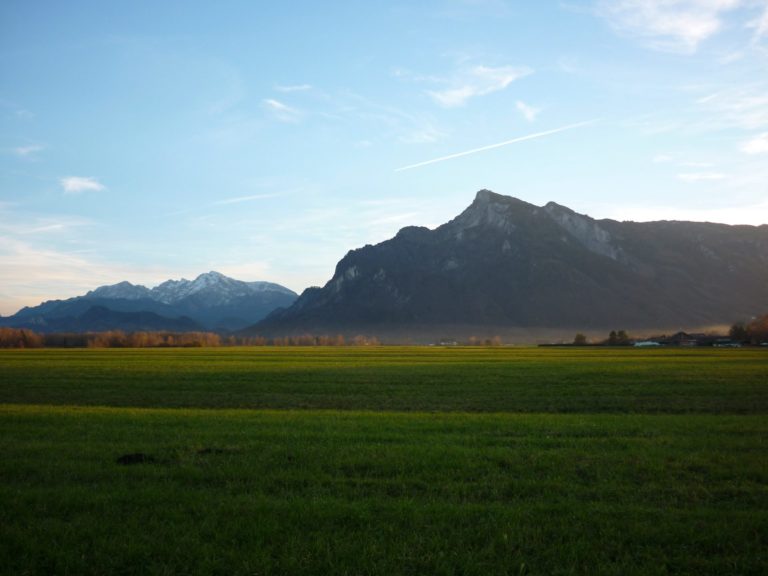 UNTERSBERG
Same view, a little further back to include the mountains to the north.