On the Road is a weekday feature spotlighting reader photo submissions.
From the exotic to the familiar, whether you're traveling or in your own backyard, we would love to see the world through your eyes.
Steve from Mendocino
Comptche is about 30 minutes from Mendocino, up in the hills beyond the overcast.  It's 10 degrees cooler during the winter and 10 degrees warmer during the summer.  There are fewer than 200 people, most spread out in the hills on 40-acre parcels. During the late 60's and early 70's there were a number of communes situated near Comptche, and a good bit of marijuana grown (Comptche Crippler, anyone?).  Traditionally, logging and farming sustained the community.  The old families are mostly Republican, but with the influx of hippies, politics shifted hard left.  For shopping, employment, and socializing, the area orients toward coastal Mendocino instead of east toward Booneville or Ukiah.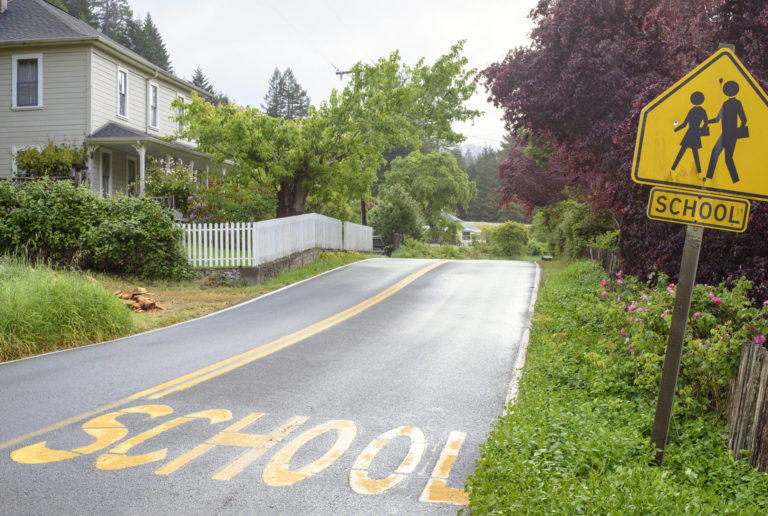 The entrance to Comptche from the coast on a rainy spring morning.  The old school sign with the bullet hole was replace a number of years ago with a wonderful dayglow plastic sign that fits in well with the totally fake redwoods, 100-year-old orchards, and high fashion rural dandies that is Comptche.  (Sarcasm, for those who might think I'm serious.  Comptche is super laid back and the opposite of plastic).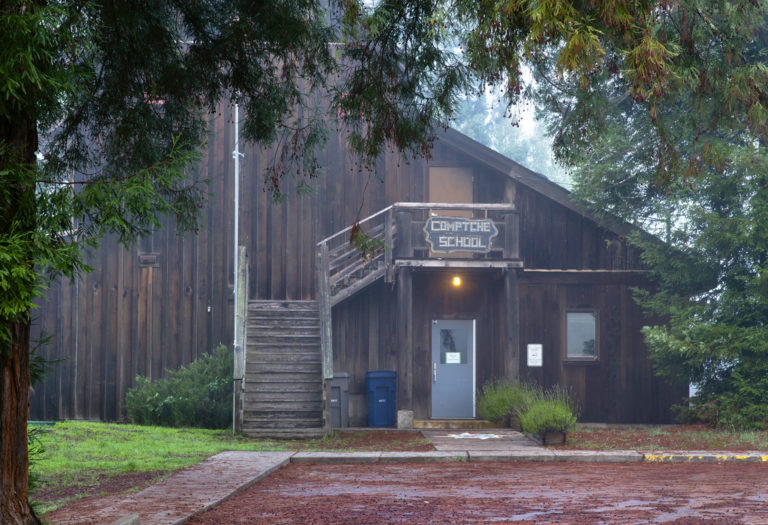 The Comptche school is K-3, all mashed up into two rooms with older kids helping to teach the younger ones.  My daughters, who were home schooled prior to 9th grade, each spent a year at this school so they could spend time and socialize with the neighboring kids in this tiny community.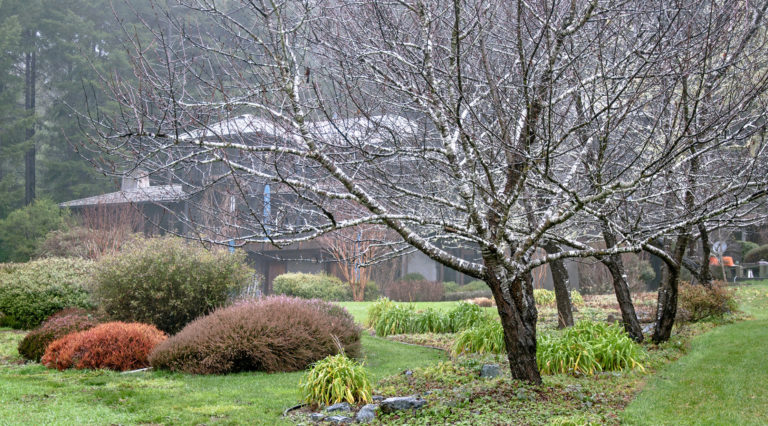 Cherry trees in front of a house on a misty winter day.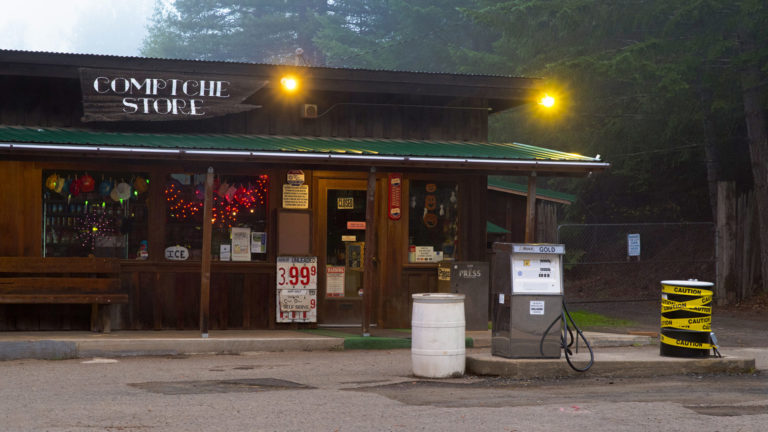 Comptche store in the heart of the metropolis.  The premium gas pump cannot handle the price of premium and has been abandoned.  Gotta love the Arab Gold label, though.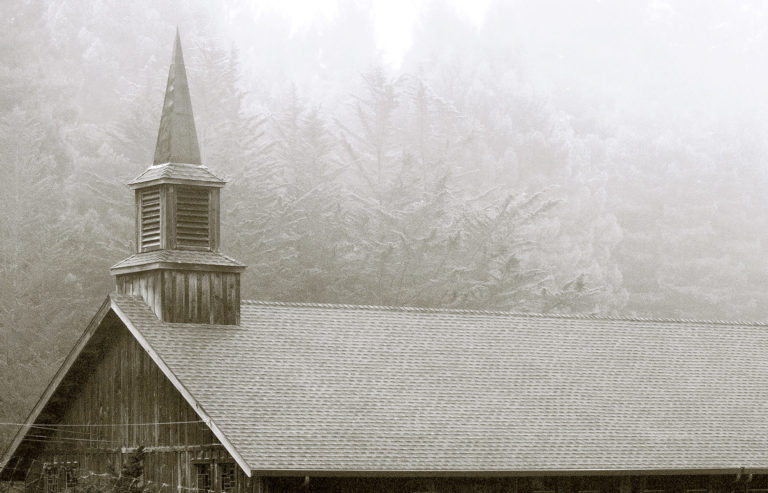 I am told the Comptche Baptist church was built with marijuana money, which sounds plausible, but I've never tried to confirm it.  The minister when I moved into the area was Rita Coolidge's father, Dick, who had a large sign at the entrance to his property announcing "The earthly home of Dick and Charlotte Coolidge".  One Sunday after services a number of the faithful were gathered at his house when a official of some sort came by and was convinced it was some sort of UFO cult because of that sign.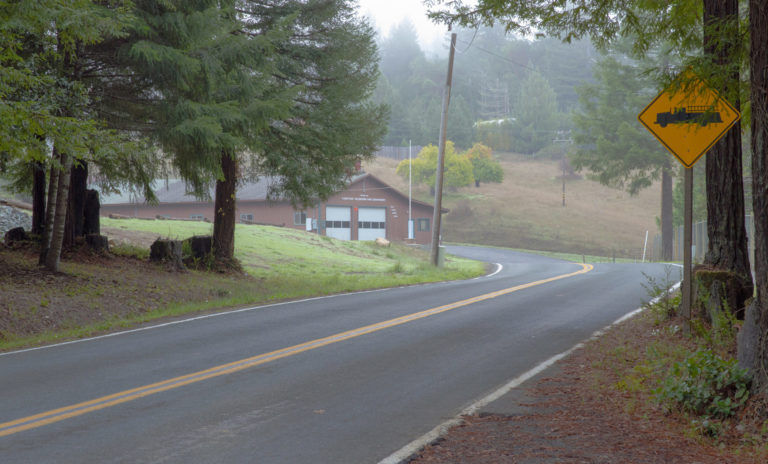 Home of the famous Comptche Volunteer Fire Department.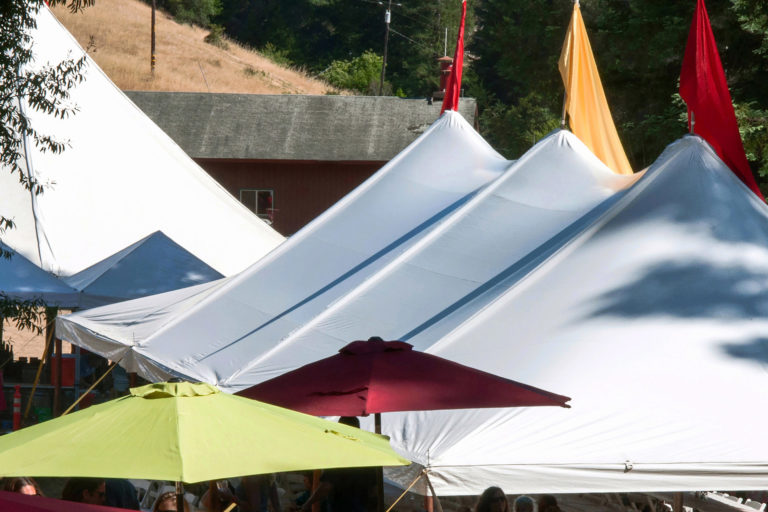 The tents at the annual CVFD Father's Day picnic.  Cancelation of that event because of the pandemic has left a big hole in their budget.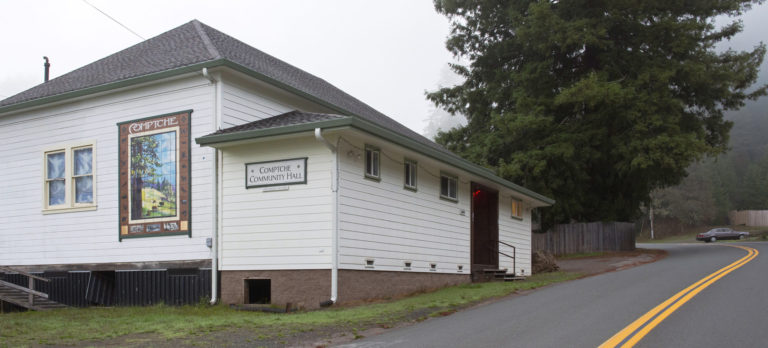 Comptche Community Hall, formerly the Grange hall, hosts monthly bingo, senior lunches, dances, music events, weddings, baby showers, memorial services, an annual art exhibit, a "summer cool down", and other events, when not superseded by pandemic.