On the Road is a weekday feature spotlighting reader photo submissions.
From the exotic to the familiar, whether you're traveling or in your own backyard, we would love to see the world through your eyes.
way2blue
Given the ongoing sabotage of our democratic system, I wanted to honor the 'cradle of democracy' with a short series of photos from a couple visits to islands in the Cyclades, the first series from 2012.  With Greece struggling with severe recession woes that year, we decided to dump a few tourist €€ into their economy.  We headed to the islands, with a Greek friend giving us tips on which islands were her favorites…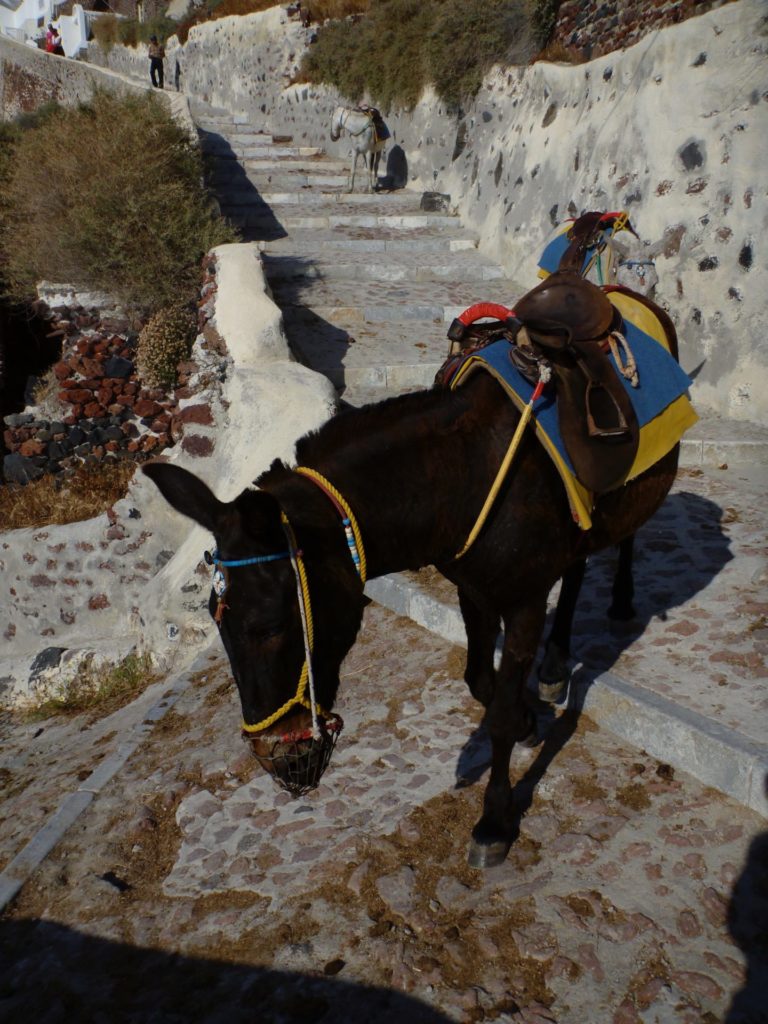 OIA, SANTORINI
First stop was Santorini (Thera) where we stayed in a cave house in Oia, the picturesque village perched on the cliffs in northernmost Santorini.  A real splurge.  Our terrace looked across the caldera.  The village filled with tourists from cruise ships during the day, but they mostly disappeared by the late afternoon.  A long, steep path led to a seafood restaurant on the water's edge of Ammoudi Bay where we could watch the sunset.  With donkeys for those who didn't want to trek back up on foot.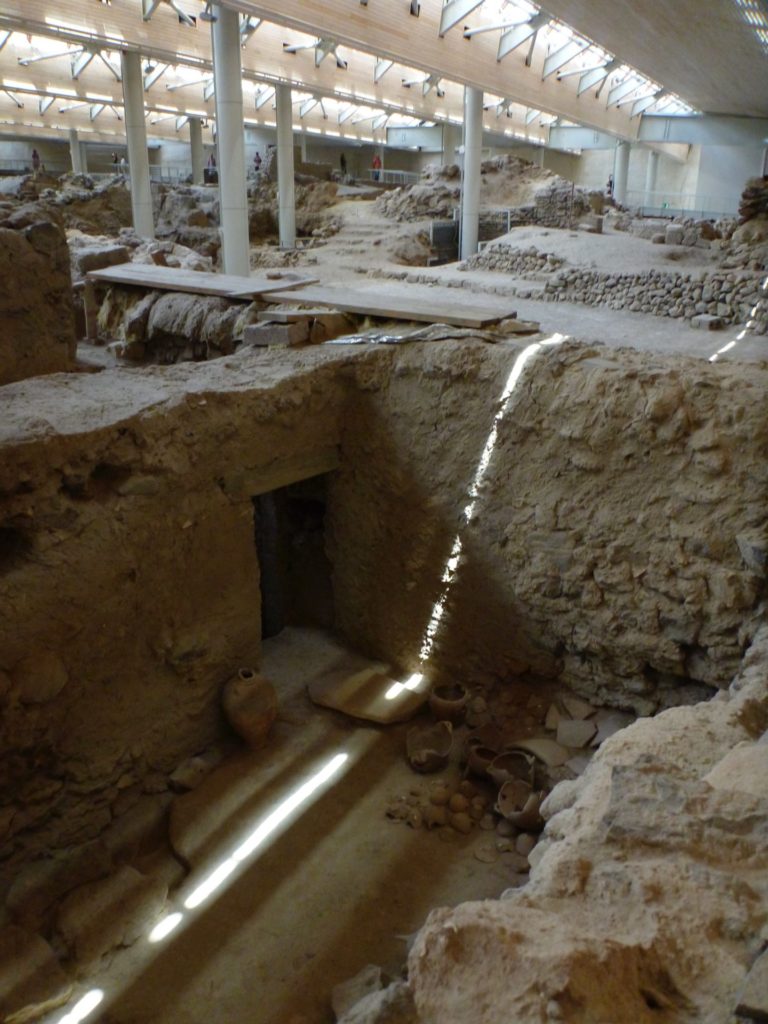 AKROTIRI, SANTORINI
We rented a car for a day and drove to the Akrotiri archeological site.  This Bronze Age settlement was abandoned after a series of severe earthquakes, then buried in volcanic ash by Theran volcanic eruptions during the late 17th century BC.  The ash layers have preserved magnificent frescoes, other artwork, vessels, furniture and such.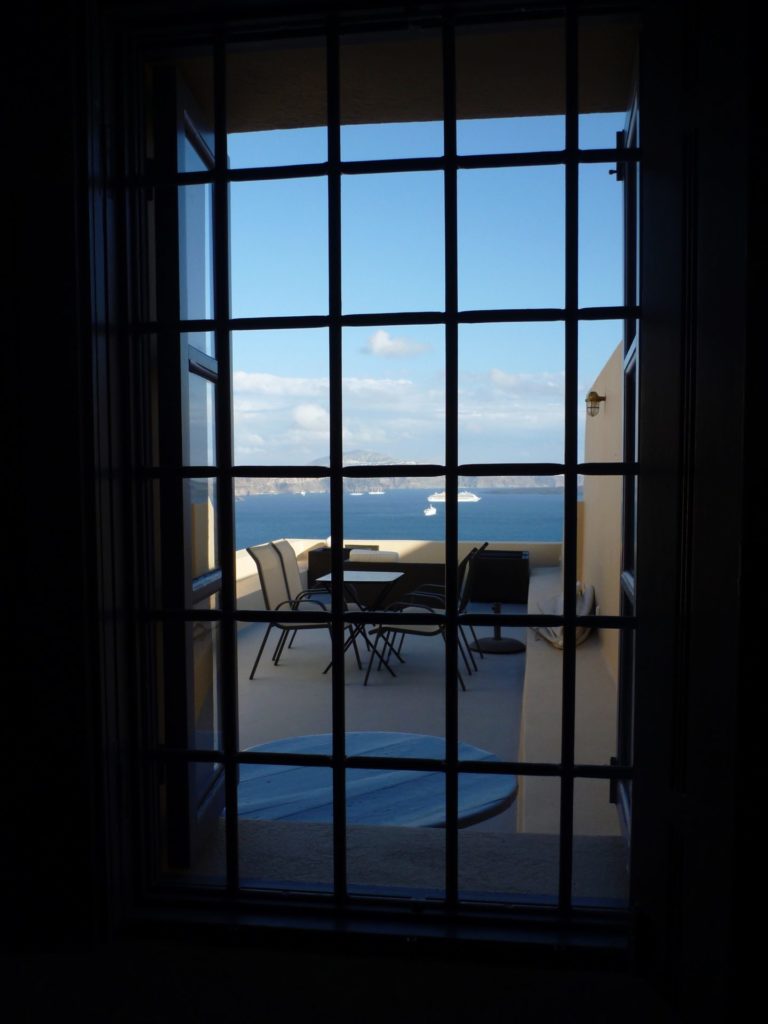 OIA, SANTORINI
View of our terrace from inside the cave house, a long, narrow space with a vaulted ceiling, carved into the cliff face.  Cave houses such as this one were originally inhabited by sailors.  The bed was at the far end, and we could hear the footsteps of people walking on the street above us.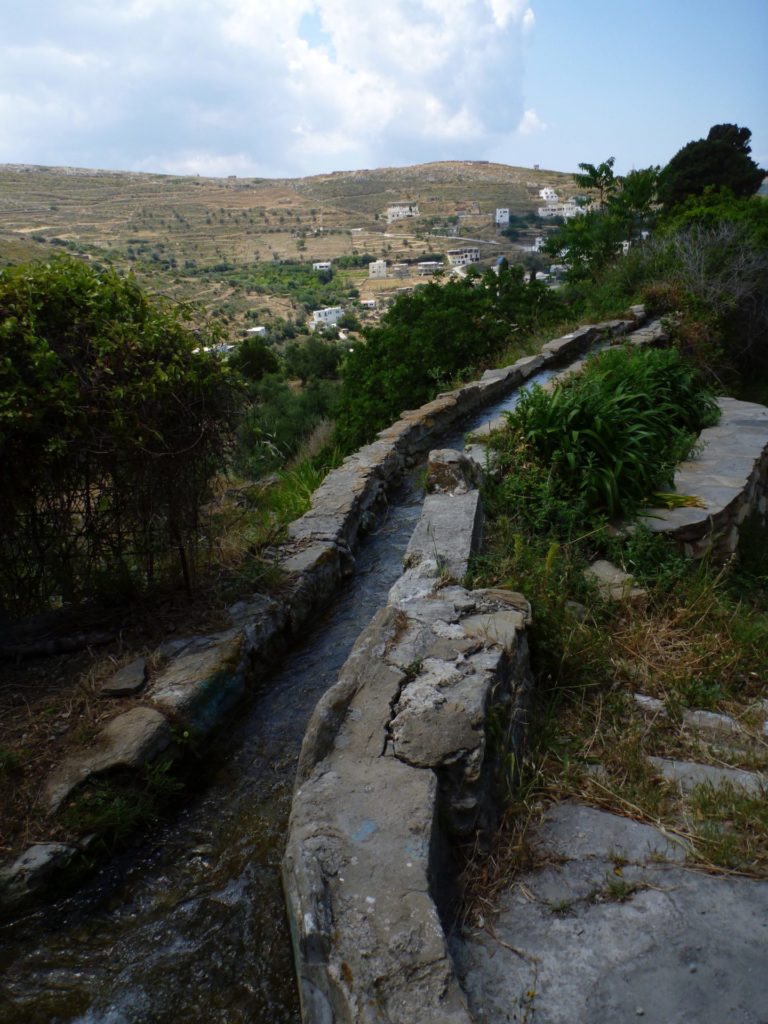 NAXOS
After Santorini, we took a ferry to the island of Naxos.  Photo of a small 'aqueduct' along a hiking trail.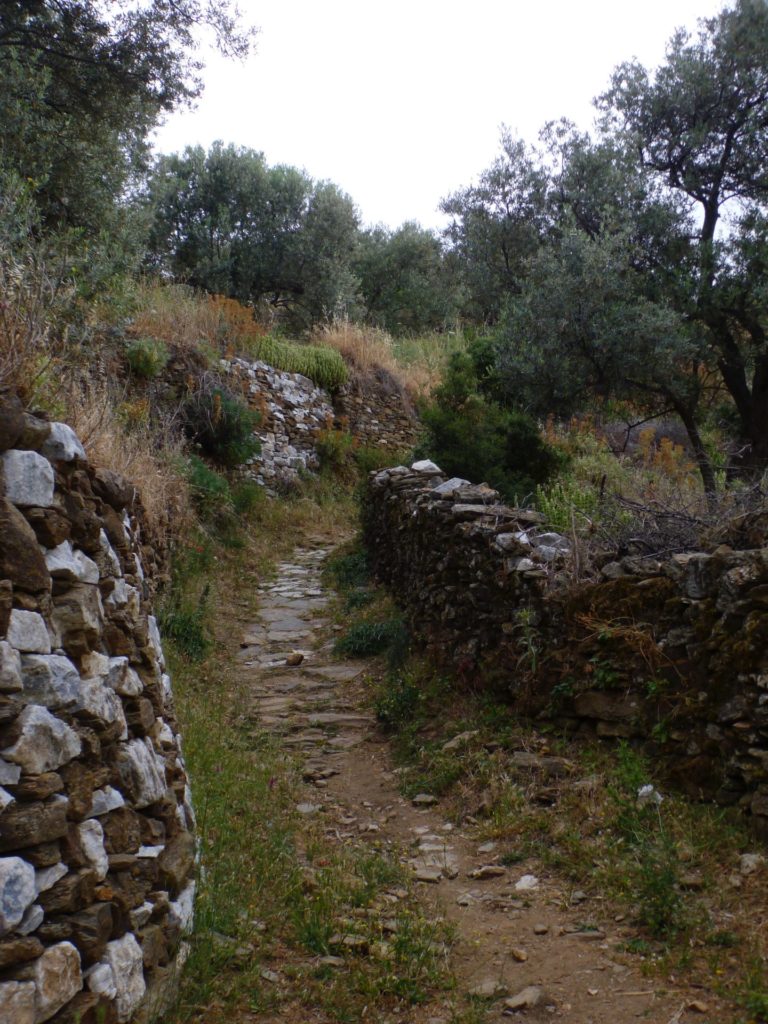 NAXOS
Another hiking trail.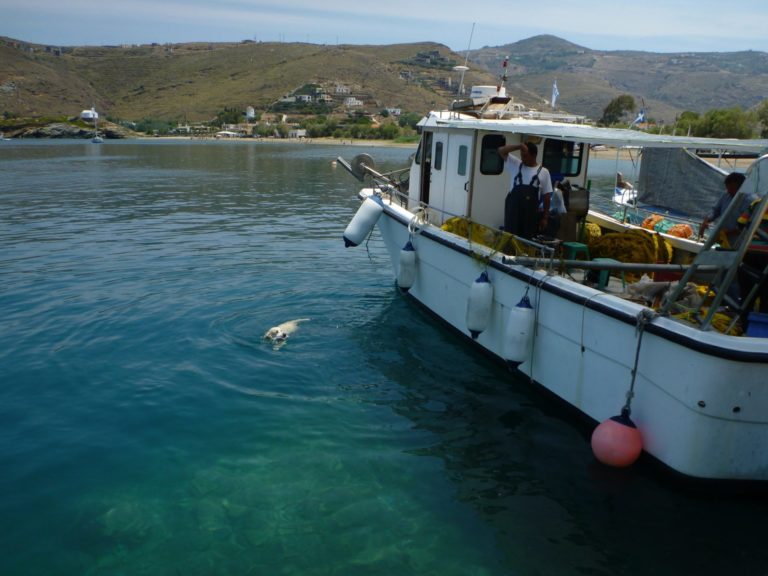 KORISSIA, KEA
After Naxos we took a long ferry ride to the island of Kea.  Photo of a fisherman playing fetch with his dog in the port village of Korissia where we were staying.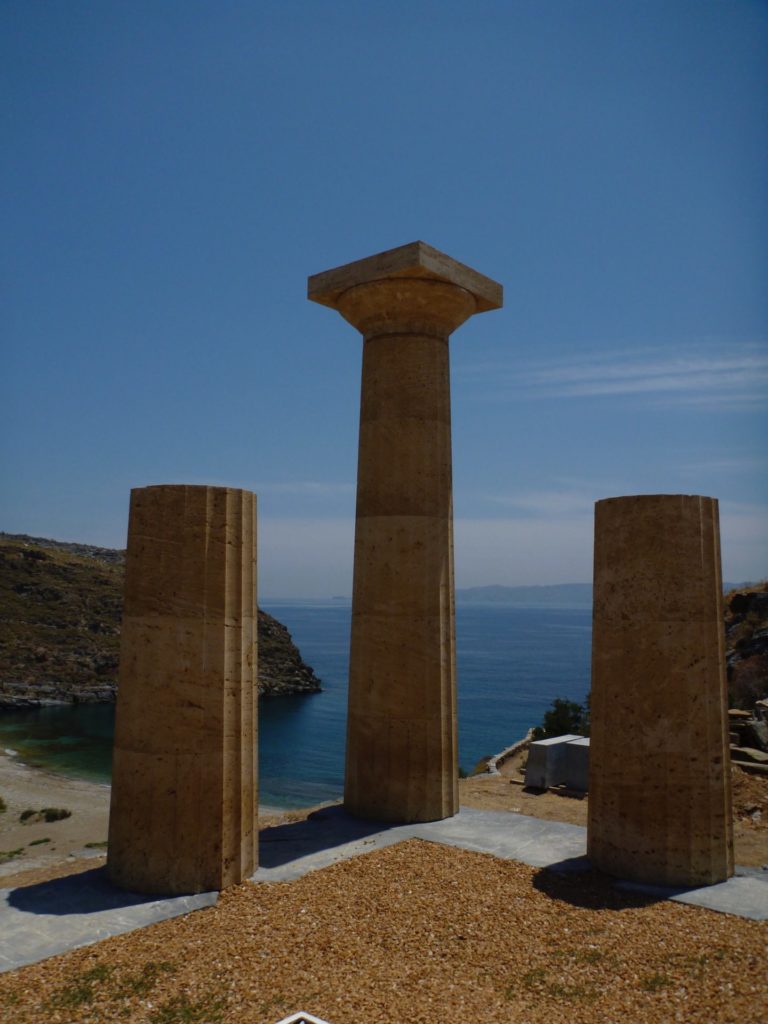 KARTHEA, KEA
We rented a car for a day, drove across the island to hike down an ancient, long, steep cobbled trail to the ruins of a port on the southeastern side of Kea.  Hot day, and I definitely didn't bring enough water, so the hike back up was challenging…  "Ancient Karthea was inhabited continuously for c. 1,300 years, approximately from the 8th century BC till the 6th century AD."  Photo of reconstructed remains of a Doric temple for goddess Athena (late 6th century BC).
IOULIDA, KEA
I can't remember who requested photos of food—but here's one of hummus & red wine at a small restaurant in Ioulida, a village up the mountainside from where we were staying in Korissia. (The food everywhere was amazing, inexpensive & fresh.)
I can't say enough about the generosity and charm of the Greek people we met.  Especially given the dire economic distress they were feeling.  The owner of this restaurant gave us dessert & liqueur to finish our meal.  While his son, who had left a filmmaking career in NYC to come home & help his family, explained how the mismatch between wages & living expenses for average Greeks was unsustainable.