On the Road is a weekday feature spotlighting reader photo submissions.
From the exotic to the familiar, whether you're traveling or in your own backyard, we would love to see the world through your eyes.
A beautiful ending to an absolutely gorgeous fall color series.  Special thanks to Mike in Oly and JanieM for their several submissions, and thanks to everyone who contributed.  If more Fall Color submissions come in, I will fit them into On The Road.  ~WaterGirl
JanieM
Mostly reflections.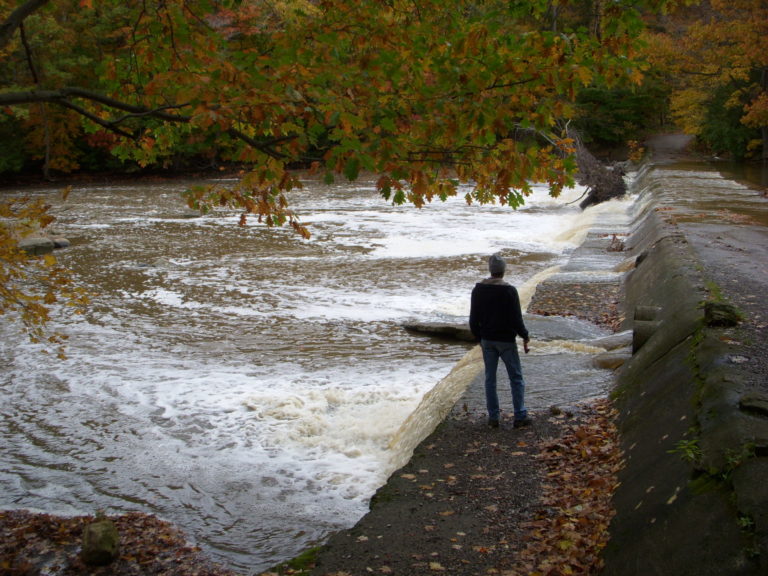 1 Ashtabula River, Ashtabula Township, Ohio
The "ford" is impassable at times, depending on the river level. So, since I was last at this spot a few years ago, a bridge has been built above that spot. It's not like there's a lot of traffic through there, so I don't know why a bridge was necessary. But here's an older article that gives some background, including the trials of living next to a popular fishing and swimming spot.
When we can travel again, I'll check out the new bridge. I have a feeling that as with the construction going on near the Marston Cemetery (in my last set of pics), I won't think it's an improvement. If there's anything for sure besides death and taxes, it's that time marches on whether we want it to or not.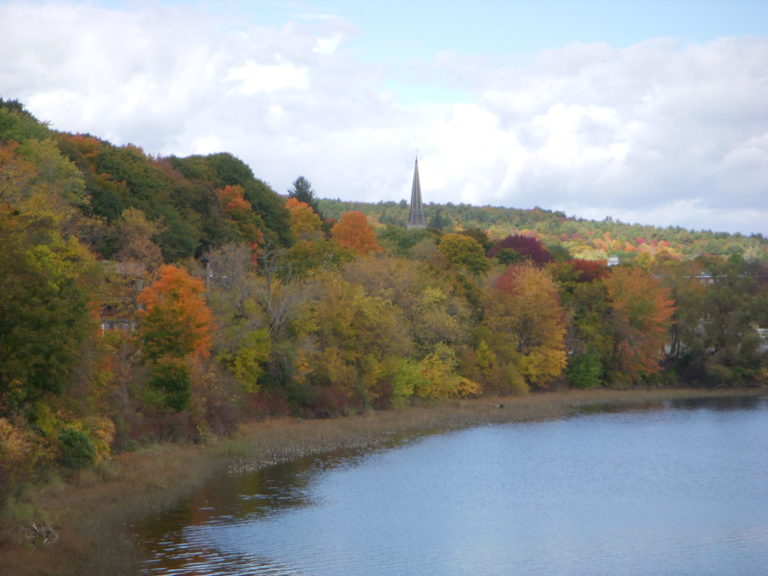 2 The Kennebec River at Hallowell, Maine
Looking more or less north, from just south of town.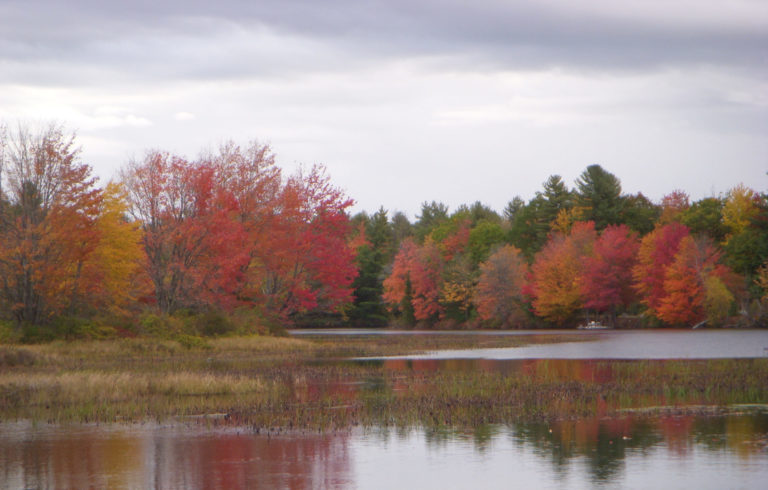 3 Belgrade Stream at the Belgrade/Mount Vernon line, Maine
This and the next couple were taken in 2015, which was a stunning year for fall color. Some years you have to look a little harder, but that year all you had to do was get out of bed.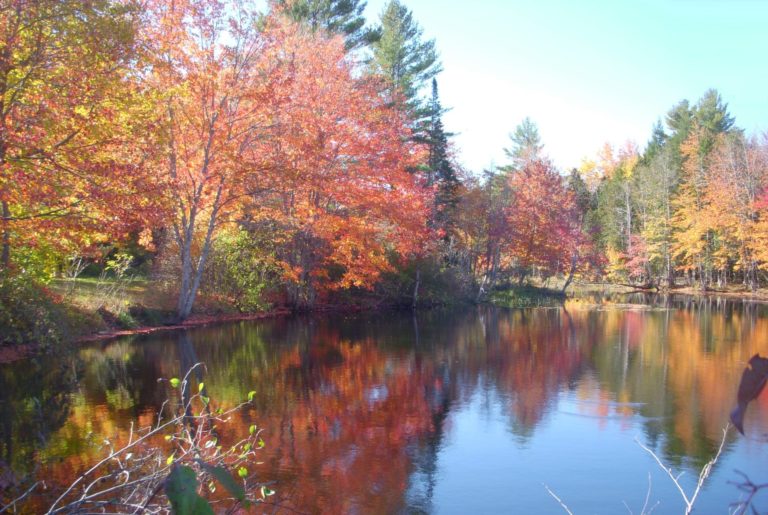 4 Belgrade Stream on the other side of the road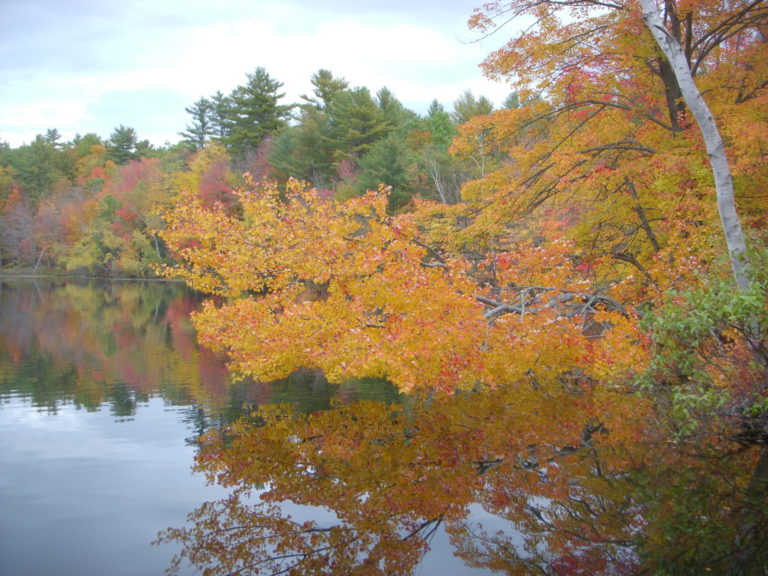 5 Torsey Pond, Readfield, Maine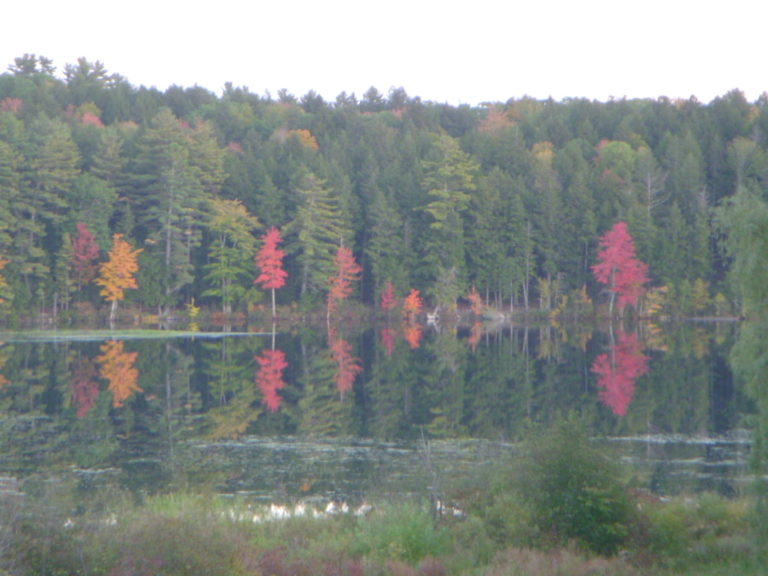 6 Maranacook Lake, Readfield, Maine
These last pictures are a last hurrah for fall color pics for this year. They represent a semi-circle from east to south to west at the north end of the lake. This one was taken separately from the next four, which are a set.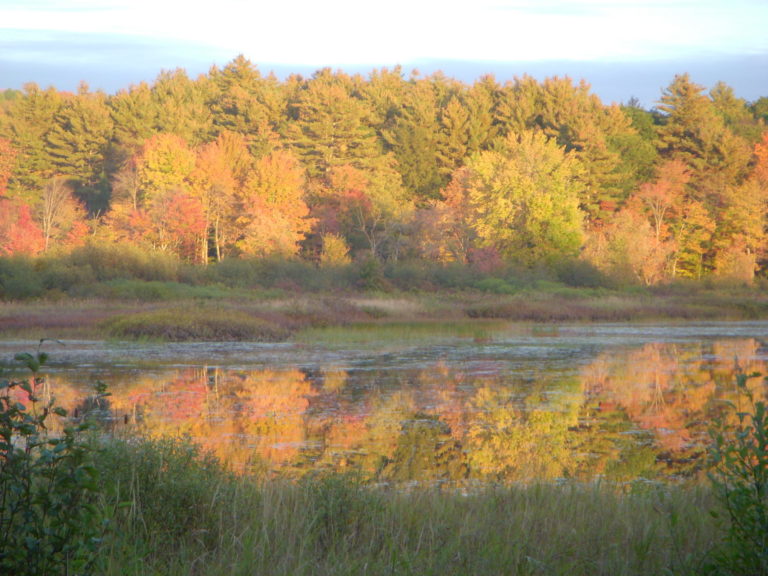 7 Maranacook Lake, Maine
This shot and the three that follow were taken within a couple of minutes of each other, at sunset.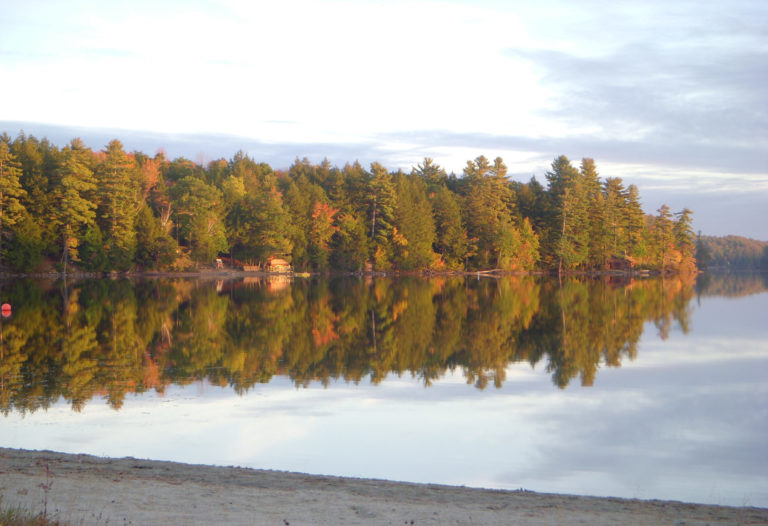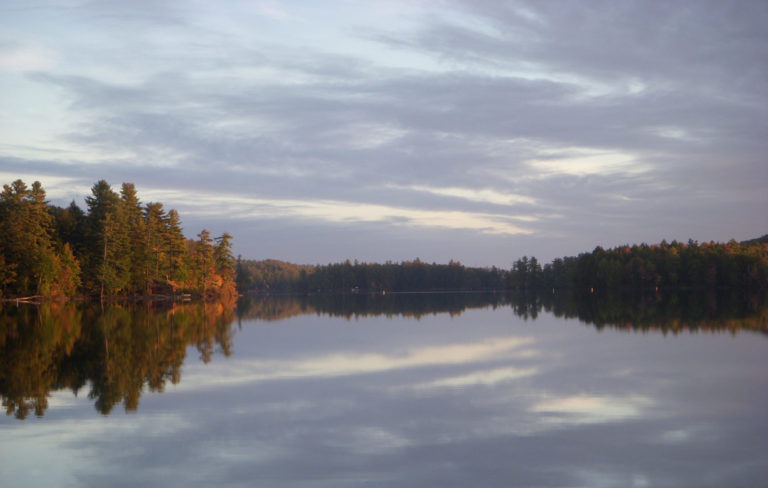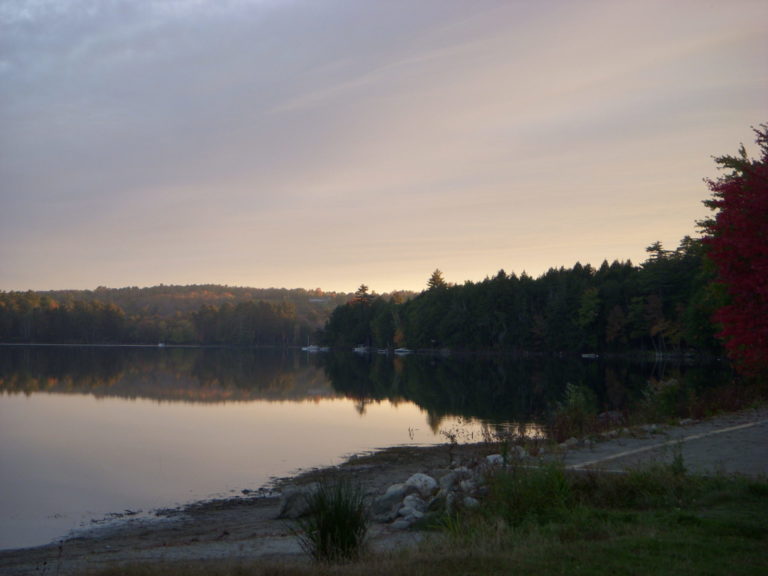 10 Maranacook Lake, Maine
Until next time.