On the Road is a weekday feature spotlighting reader photo submissions.
From the exotic to the familiar, whether you're traveling or in your own backyard, we would love to see the world through your eyes.
arrieve
I meant to submit these pictures for National Parks After Dark, but got too busy. I think they're worth it any time — Denali National Park is one of the most magnificent places on this planet. I count myself very lucky that not only did I get to spend several nights there, but I also got to see the namesake mountain, which is often hidden by clouds.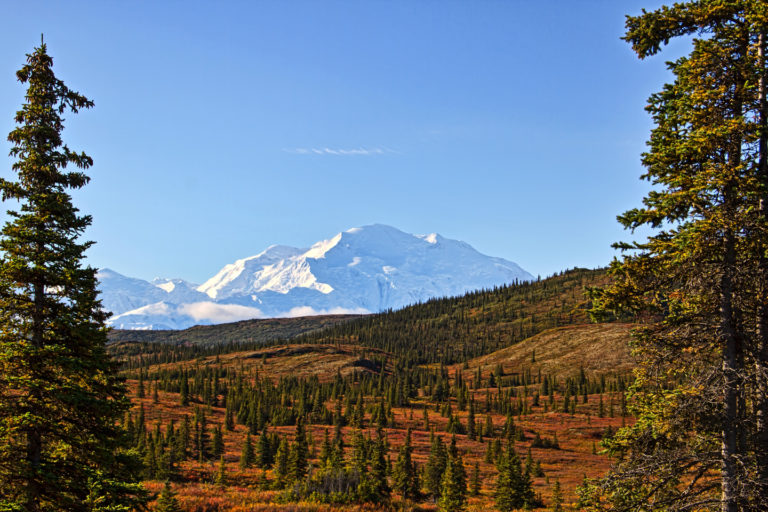 Denali National Park
Denali, seen from Wonder Lake.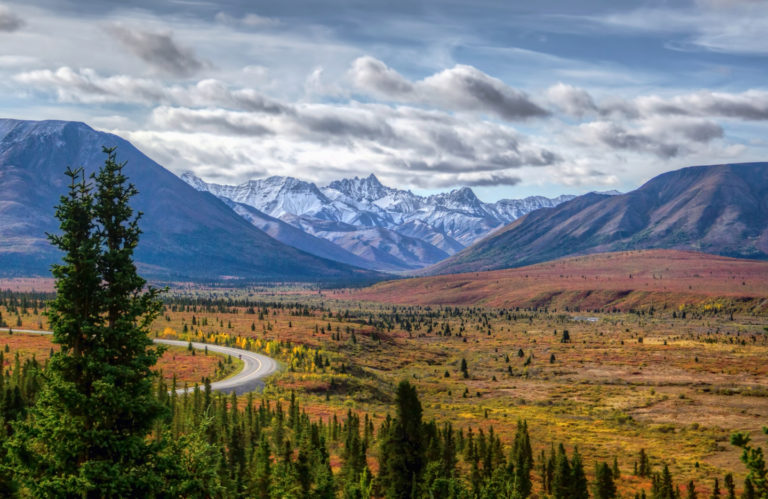 Denali National Park
Denali is almost all pure wilderness. There's one road, and only the first 15 miles are paved. Private vehicles aren't allowed past that point, so it's a six hour ride on one of the park buses to the lodges in Kantishna. You can also fly, but then you would miss the amazing landscape, as taiga gives way to tundra.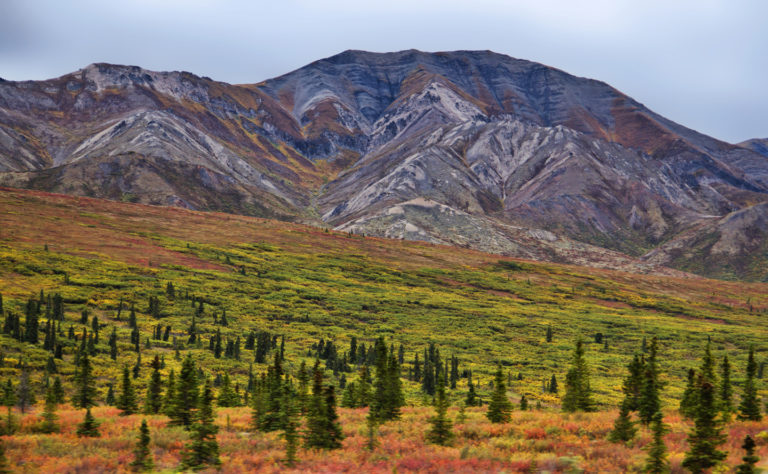 Denali National Park
It was late August, so fall had already arrived on the tundra. All of these pictures were taken while bouncing around in a bus on gravel roads, but fortunately I was able to capture the colors.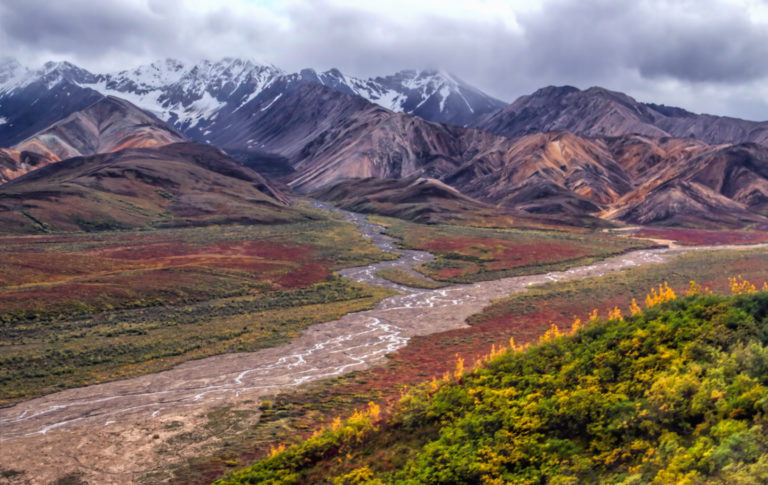 Denali National Park
Most of the road is only one lane, often along steep cliffs with no guardrail, but I was so entranced by the scenery that I hardly noticed, and I'm usually a nervous wreck on mountain roads.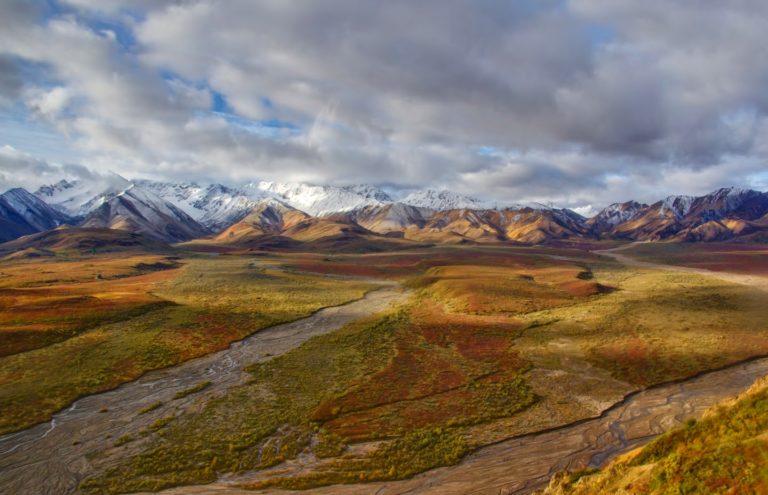 Denali National Park
This picture was actually taken the day we drove out of the park, when the sun came out, and shows the difference the light made in the tundra. Those snow-capped mountains in the distance weren't visible at all the day we drove in.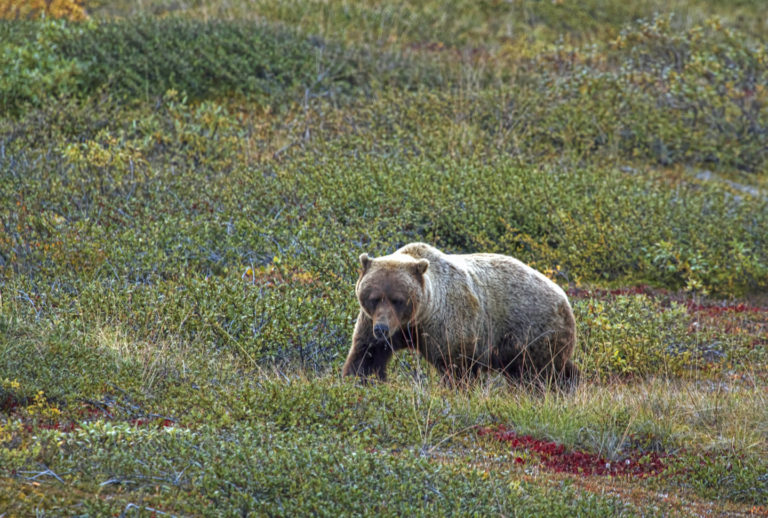 Denali National Park
We saw moose and caribou and grizzlies from the bus, most of them too far away to get decent pictures of, but here's a grizzly that was more cooperative.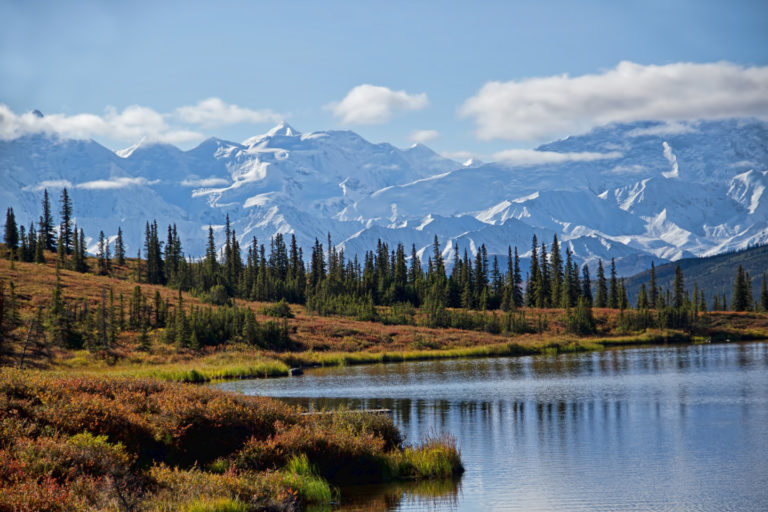 Denali National Park
The first morning in Kantishna, we woke to steady rain which continued most of the day, so I didn't venture far from the lodge. Fortunately the next day was absolutely perfect — clear blue skies with a few clouds. This is Wonder Lake, not far from Kantishna.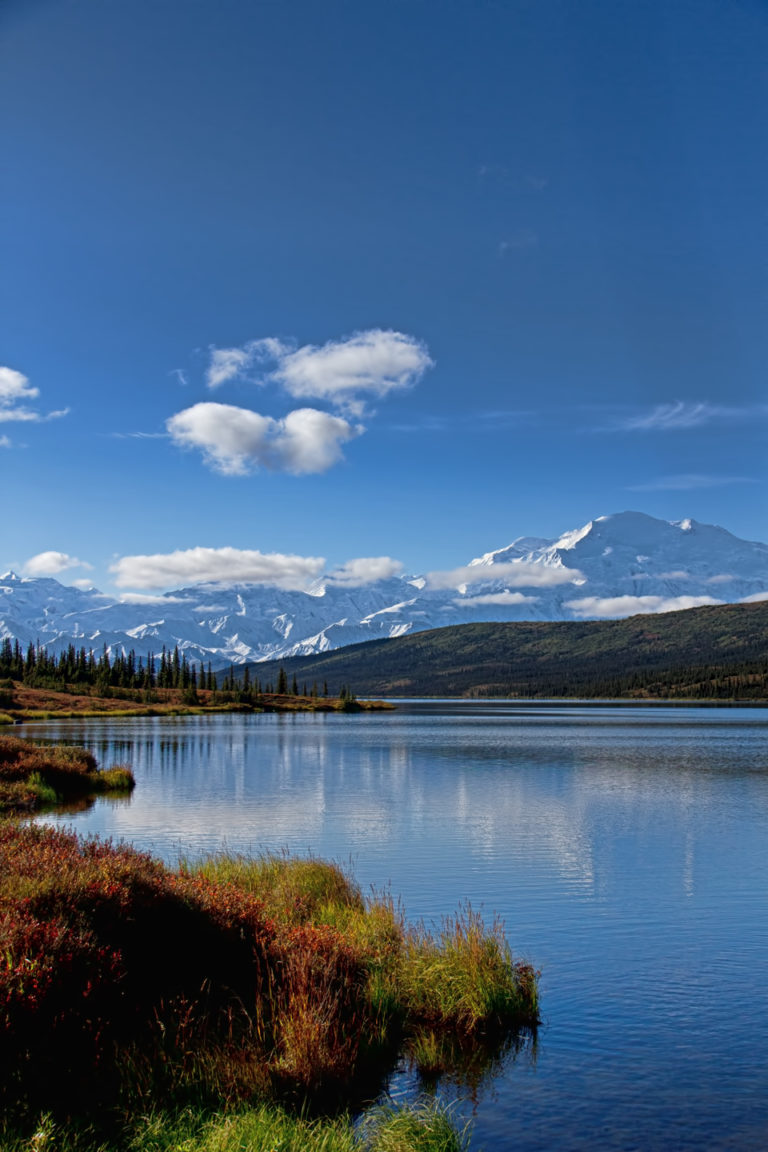 Denali National Park
And there it was — another shot of Wonder Lake, with Denali in the background. My companions on the hike were a family of four who were also staying at the lodge. While we waited for the guide, they asked the manager if it was still possible to book one of the flights around Denali.
He checked, and the pilots were willing to do an extra flight over their lunch hour because it was such a spectacular day. "There are four of you? There's still one more seat. Do you know someone else who wants to go?"
Four heads turned simultaneously in my direction. I hadn't even considered doing a flight — scared of small planes, so not my thing, too expensive, etc., etc., etc. — but I know when I need to forget all of the reasons to say no and just go for it.
So I said yes. To be continued…..