On the Road is a weekday feature spotlighting reader photo submissions.
From the exotic to the familiar, whether you're traveling or in your own backyard, we would love to see the world through your eyes.
On the Road: Week of December 14  (5 am)
Albatrossity – October in the Sandhills #2
way2blue – Peloponnese, Greece
?BillinGlendaleCA – Aerochrome
Captain C – Goes To Japan: Second Tokyo 1
Steve from Mendocino – Reed College

We have a few more days of Parks After Dark.

On the Road: Parks After Dark: Week of December 14  (10 pm)
ljt – More Parks
way2blue – Cairngorms National Parks, Scotland
Yvonne – Denali from Wonder Lake
Origuy – Road Trip 2006 Part One
Paul in St. Augustine – A National Park Here, a National Park There

?  And now, back to Albatrossity, for his last October post in the Sandhills, at least for awhile.
Albatrossity
Our few days in the Nebraska Sandhills in October were full of scenic vistas and birds. Here are a few more images from our mid-October trip to the Hutton Niobrara Ranch Wildlife Sanctuary in north-central Nebraska.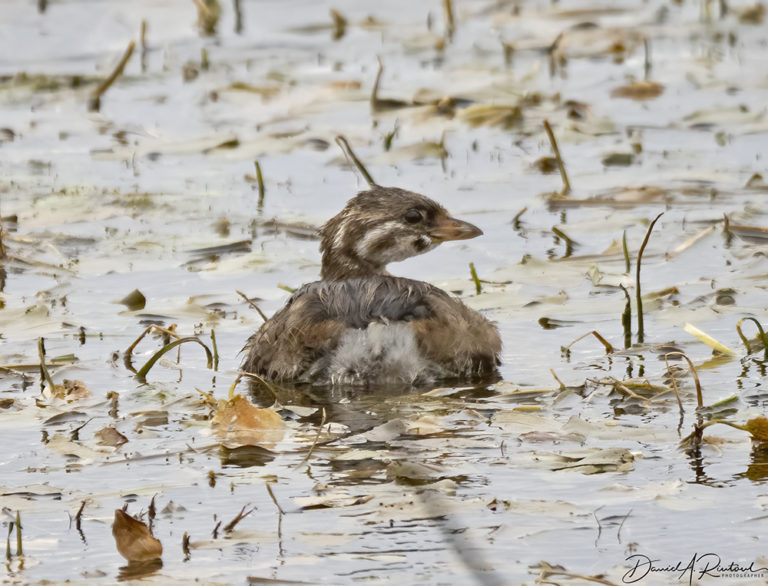 Near Newport, Nebraska
October 14, 2020
Waterfowl had mostly cleared out of the area, with just a few ducks remaining, and more to come when colder weather hit the prairie potholes to the north of us. But there were a few stragglers, like this young Pied-billed Grebe (Podilymbus podiceps) in a small pond near Newport.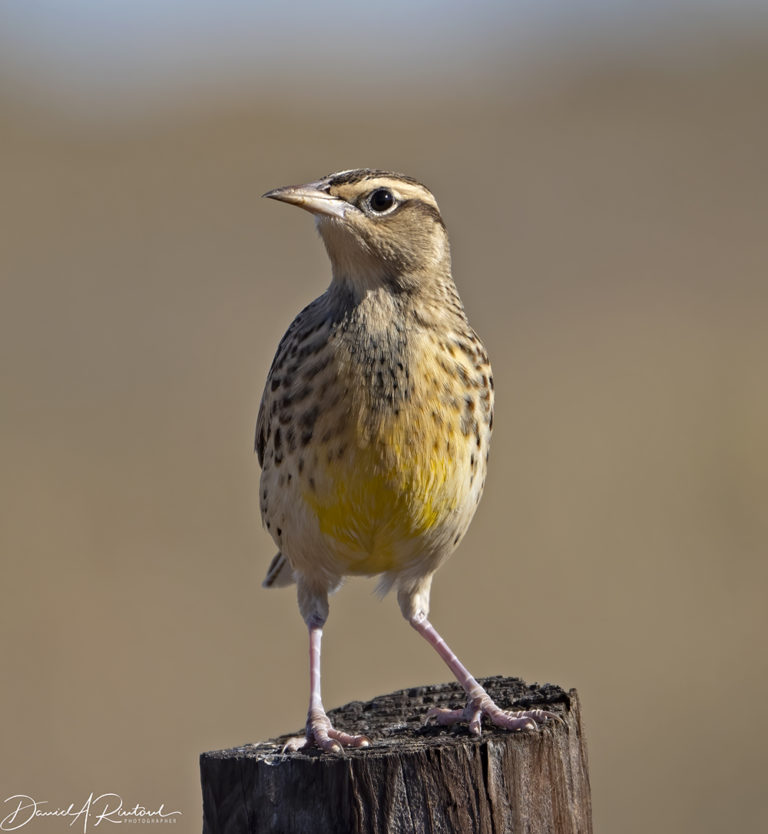 Hutton Niobrara Ranch Wildlife Sanctuary
October 13, 2020
Western Meadowlarks (Sturnella neglecta) were abundant and cooperative in the Sandhills in October. This freshly-molted bird shows off one of the tricks that many birds use so that they can look new and spiffy in the springtime without having to lose feathers by molting in the cold winter period. See those pale fringes on the black feathers that will become a very black throat patch in the spring? They will slowly wear off during the winter, and in March the throat patch will be very dark black and sexy. No need to molt into spring finery and risk freezing to death in the winter!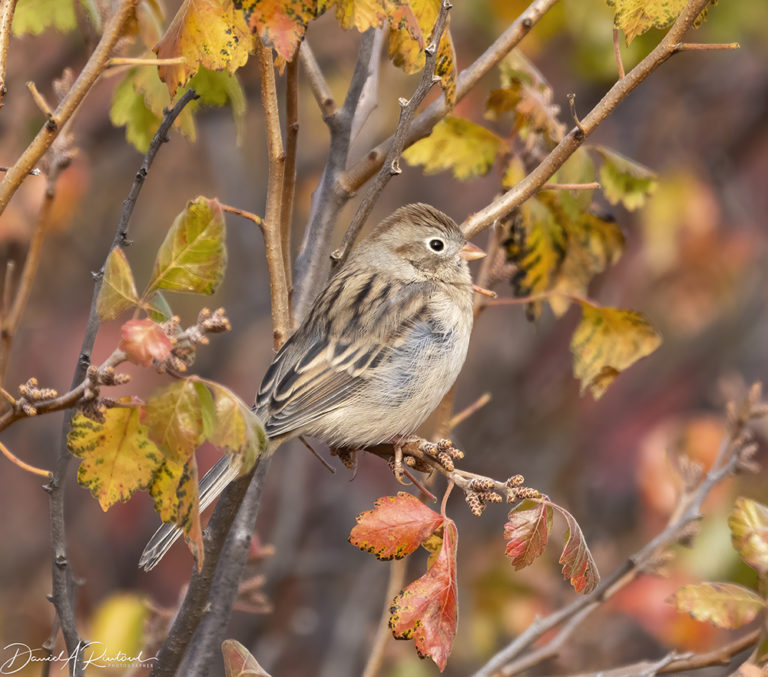 Near Bassett, Nebraska
October 16, 2020
Many sparrows were moving through the Sandhills during our time there. I was fortunate enough to find a bunch of colorful Fragrant Sumac (Rhus aromatica) bushes to serve as a backdrop for some of them. Here's a spiffy Field Sparrow (Spizella pusilla) in a one of those.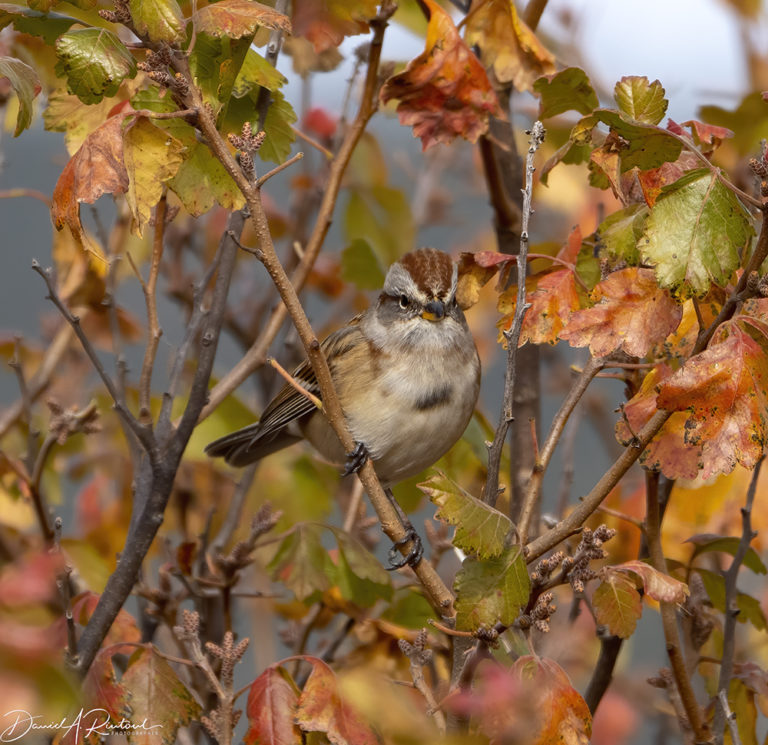 Near Bassett, Nebraska
October 16, 2020
American Tree Sparrows (Spizelloides arborea) are abundant winter residents across much of North America. They nest in northern Canada and Alaska, but make it back to flyover country each winter to cheer us up.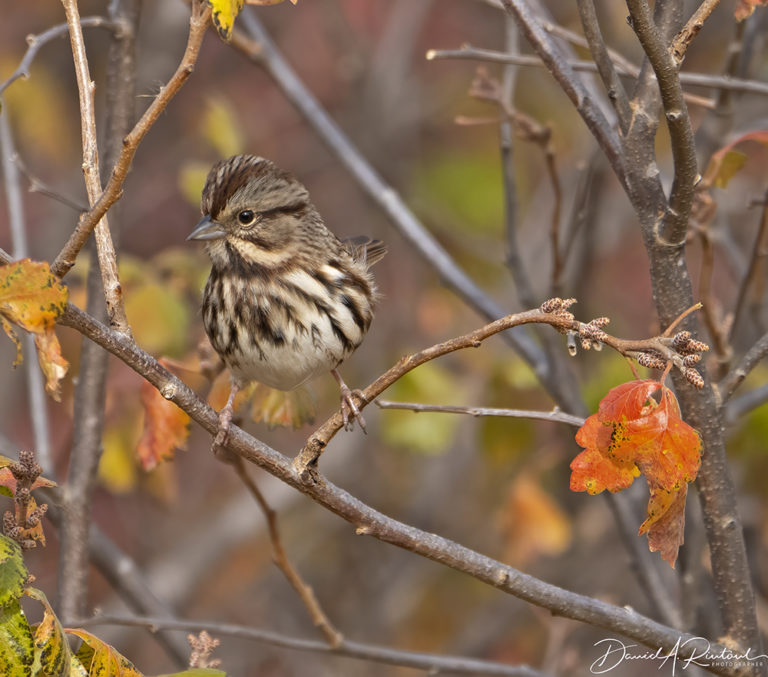 Near Bassett, Nebraska
October 16, 2020
Song Sparrows (Melospiza melodia) are year-round residents in this part of Nebraska, as they are across much of North America. In my part of Kansas they are very rare breeding birds and very common winter visitors. Very cheering!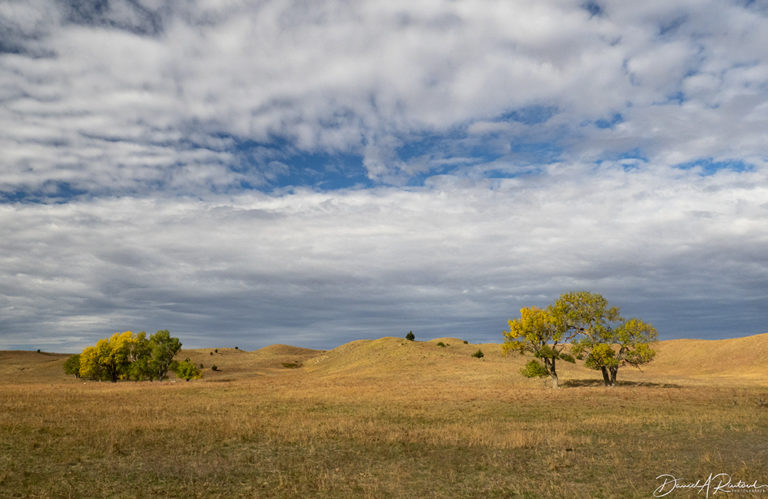 Near Halsey, Nebraska
October 17, 2020
The Hutton Niobrara Ranch Wildlife Sanctuary is barely on the edge of the true Sandhills, so we took one day to head west to see that topography. Again, the Plains Cottonwoods (Populus deltoides) are just about the only tree you see on the prairies, but they were turning color in mid-October.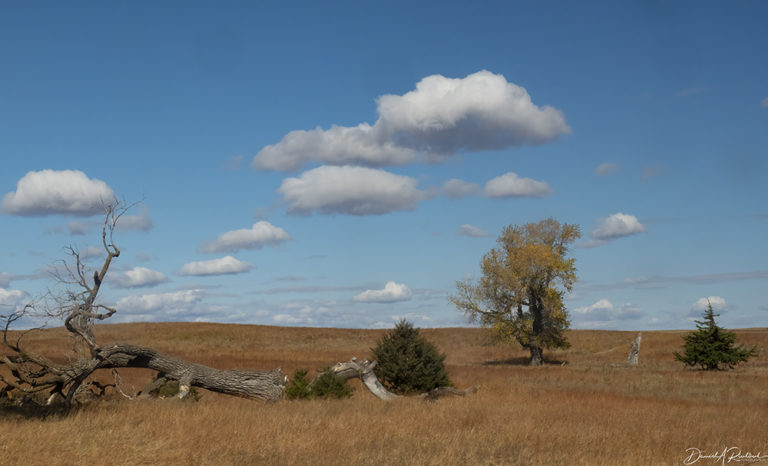 Near Bassett, Nebraska
October 15, 2020
Cottonwoods are not long-lived trees anywhere, but particularly in this harsh climate, where winter storms and constant wind take a toll on anything that stands up.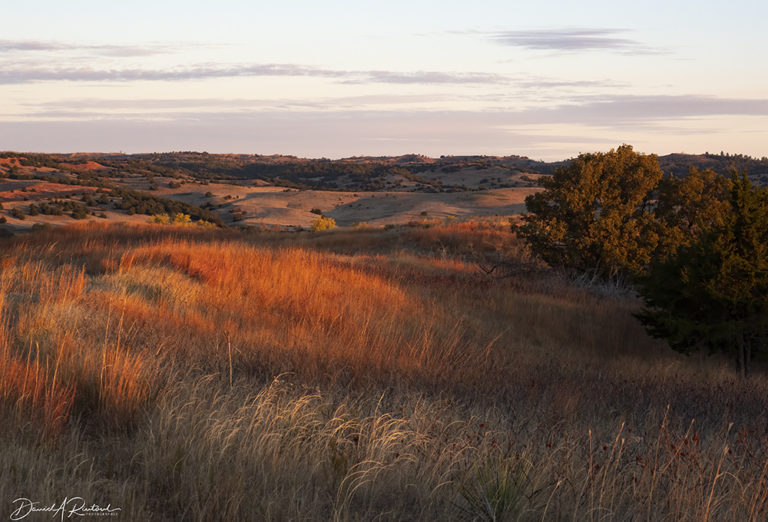 Hutton Niobrara Ranch Wildlife Sanctuary
October 15, 2020
Another sunrise on the sanctuary, showing off the spectacular colors of the fall grasses. This particular image is included in my 2021 Landscape Calendar. As I did last year, I generated two calendars; the other one is Birds of Flyover Country.
Near Albion, Nebraska
October 18, 2020
As we headed back to Kansas, we passed through a part of Nebraska which had gotten a few inches of early snow. Fall-foliage Plains cottonwoods in snow was a new view for me!