On the Road is a weekday feature spotlighting reader photo submissions.
From the exotic to the familiar, whether you're traveling or in your own backyard, we would love to see the world through your eyes.
way2blue
In 2018 we returned to Greece. This time we stayed on the mainland, heading to the village of Gerolimenas on the Mani Peninsula of Peloponnese. We stayed in a stone warehouse built in the 1870s which had recently been converted into a small hotel. Still owned by the same family. (My Greek friend had stayed there with her sister.)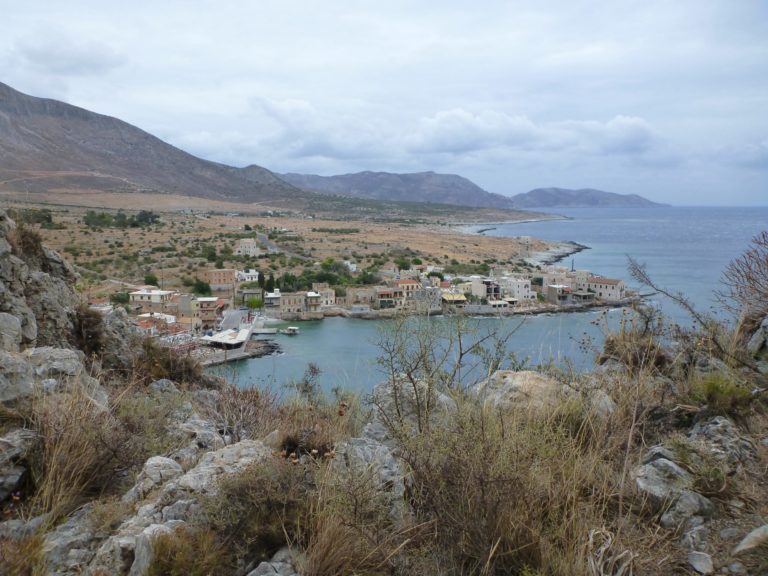 GEROLIMENAS, GREECE
We made this journey with friends from high school who hadn't yet ventured beyond Canada, and asked if they could join us on one of our adventures. Fortunately they are hearty people, as simply finding our hotel in Athens the first night, then finding our way to Gerolimenas the next day were adventures in themselves. In part since none of us had decent mapping available on our mobile phones, with each phone gave different directions. Complicated by road signs written in Greek (duh). Which I would try to decode on the fly…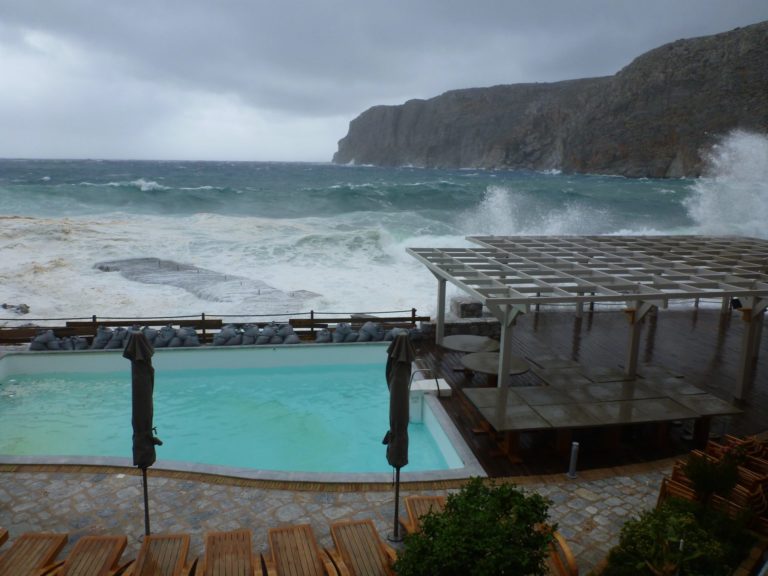 GEROLIMENAS, GREECE
We arrived in Gerolimenas just as Cyclone Xenophon was approaching. (The receptionist was amused that this storm was named for a male rather than female; an Athenian military commander from ~400 B.C.) We were buffeted by strong winds on our hike the first day. As the storm passed just to the south, staff emptied the swimming pool, set up a sandbag barricade, closed shutters, and also barricaded most of the dining room doors with stout poles. (I joked to our friends, 'Can we show you a good time or what!'… ) We spent one rainy day at Diros Caves, a 1.6 km-long subterranean stream near the village of Gytheion. In a skiff that our guide poled through crystal clear water. Amazing. No photos alas.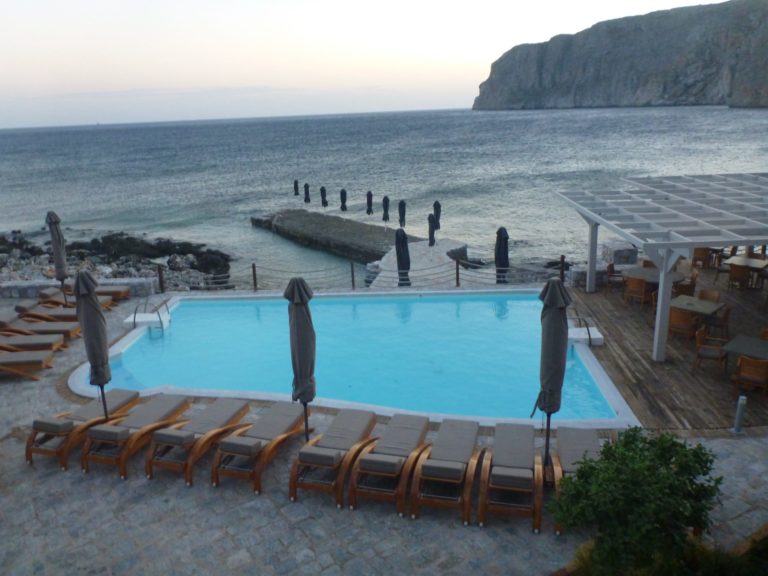 GEROLIMENAS, GREECE
Same view after the storm had passed. While sequestered in our room with a view of the bay, we watched a small anchored boat become swamped and sink. Slow motion tragedy.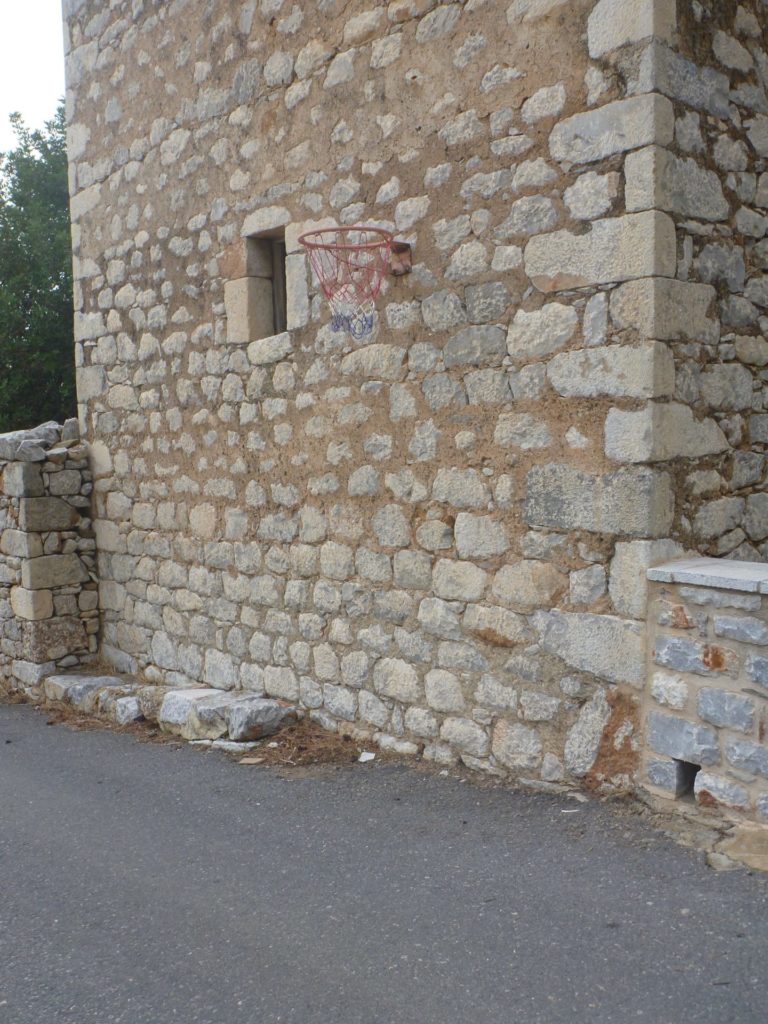 ANO MPOULARI, GREECE
Basketball hoop in a nearby village. Most of the villages seemed half abandoned. And we rarely saw children outside playing. When we asked why, the staff told us that many farmers moved to Athens during the economic crisis, leaving the olive groves untended…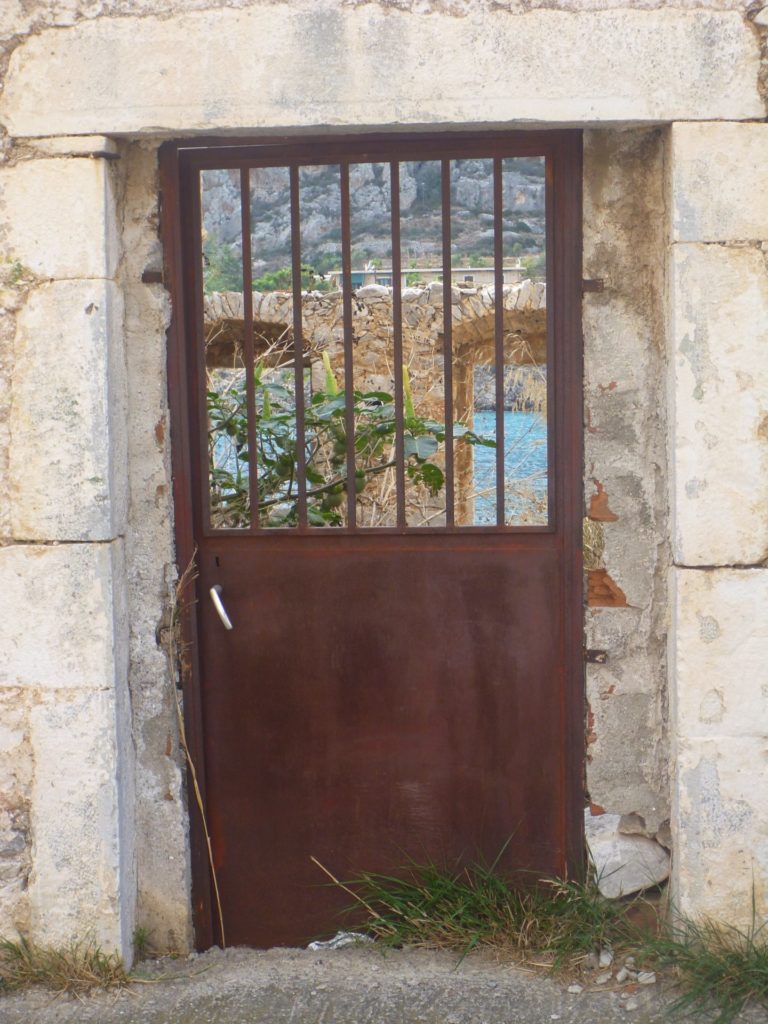 GEROLIMENAS, GREECE
Old door in the village with the bay visible through the stone arches.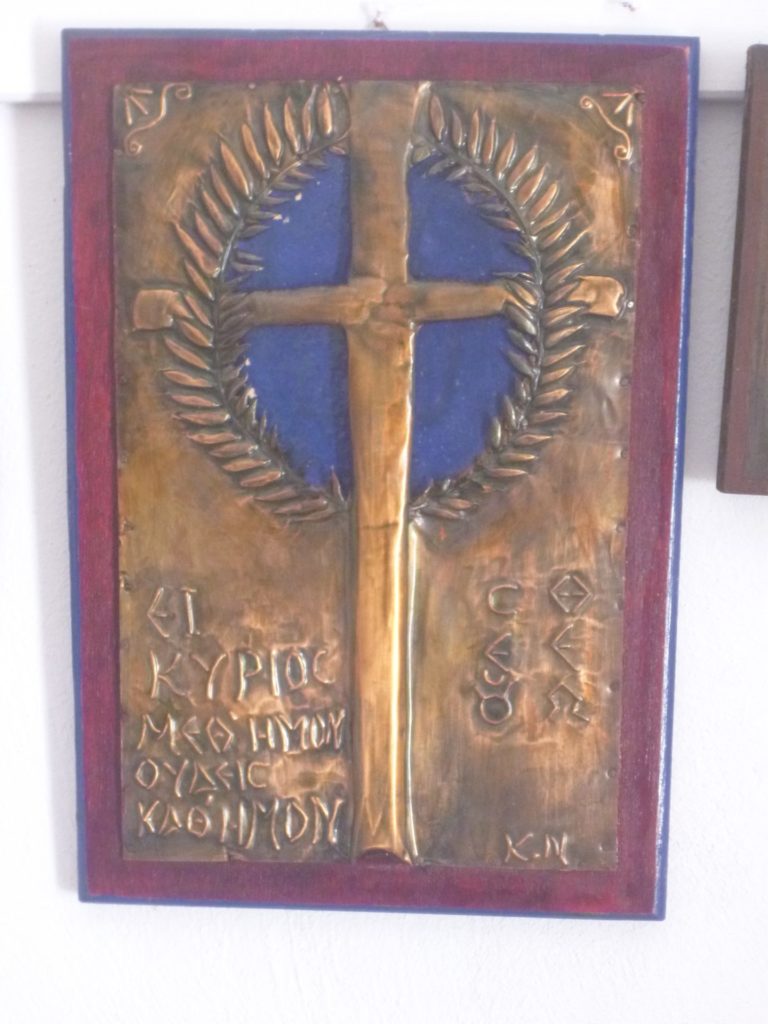 AGIOS NIKOLAOS, PORTO KAGIO, GREECE
Beautiful religious art work displayed in the chapel, Agios Nikolaos, at the point.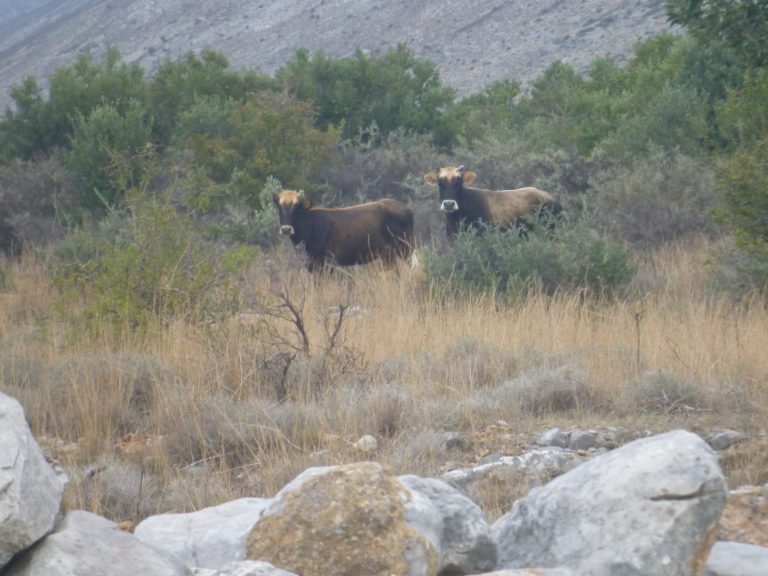 ANO MPOULARI, GREECE
A couple cows watching my return from the village of Ano Mpoulari—sizing me up, and thinking 'should I stay or should I bolt'…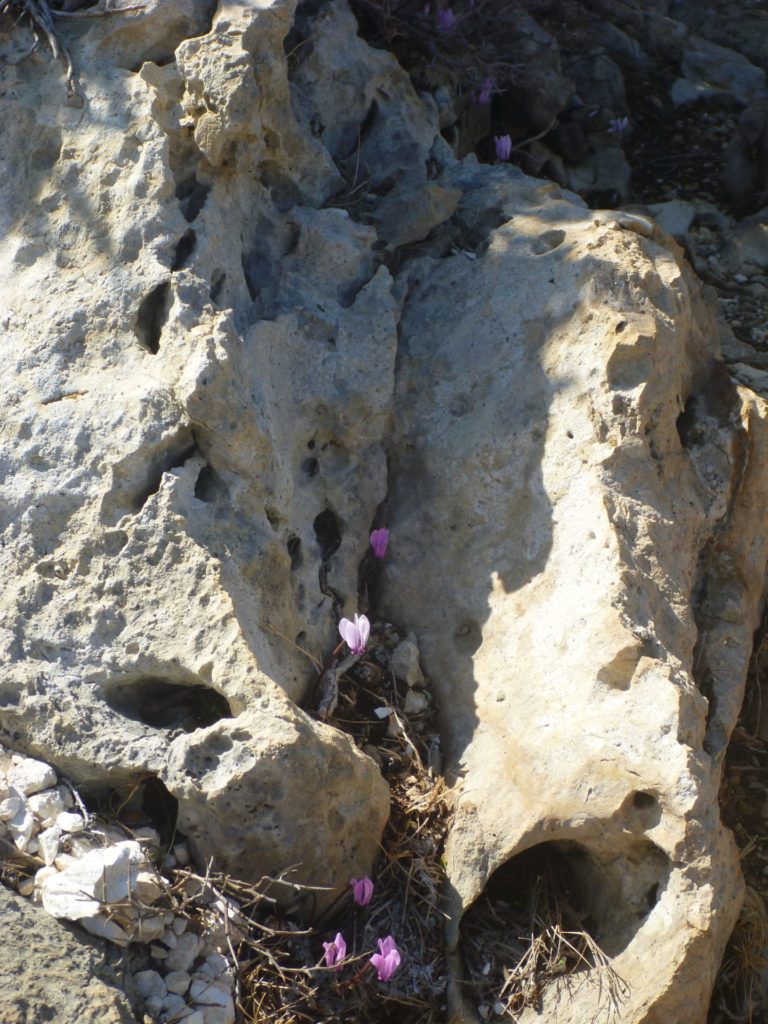 PORTO KAGIO, GREECE
Native cyclamen along trail to the chapel.