On the Road is a weekday feature spotlighting reader photo submissions.
From the exotic to the familiar, whether you're traveling or in your own backyard, we would love to see the world through your eyes.
Albatrossity
Final day of this New Zealand adventure, and today is more seabirds, shorebirds, and waterbirds. Map here.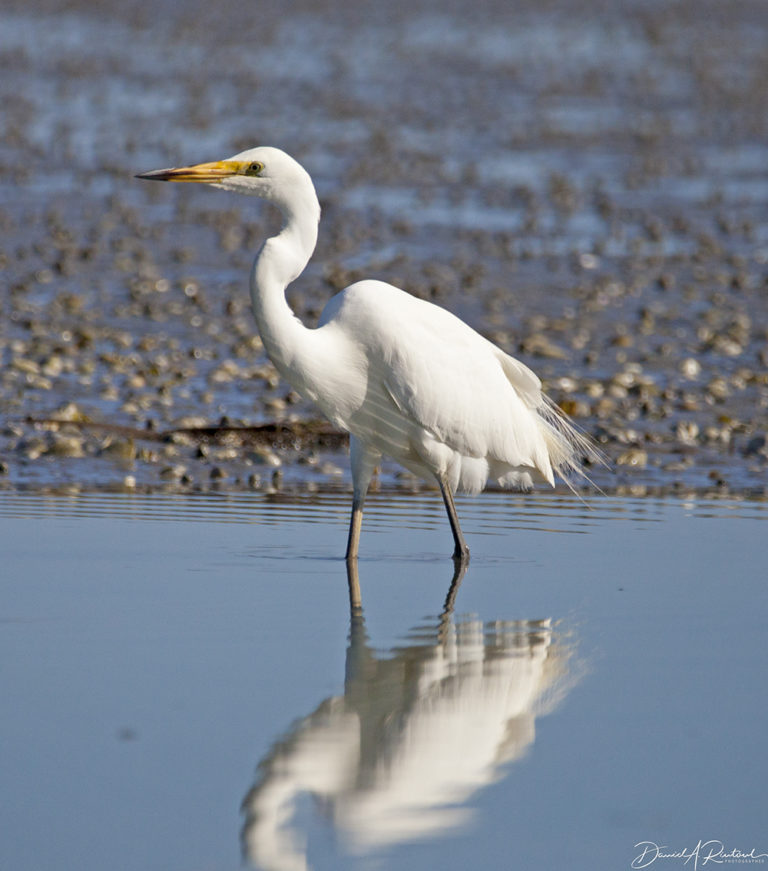 Okarito Lagoon
January 1, 2016
The White Heron (Ardea modesta, kotuku) is considered by some authorities to be a subspecies of the cosmopolitan Great Egret (A. alba), but New Zealand ornithologists are notorious "splitters" and have given it species status. And there are some morphological and behavioral differences to support that decision. They are a critically endangered species in New Zealand, with one known breeding site (approximately 30 pairs of birds) in the Okarito lagoon. After the breeding season they disperse widely across the country, but since there are less than 200 of these birds in the entire population, your best bet for seeing one is to go to Okarito and take a leisurely boat tour of the lagoon.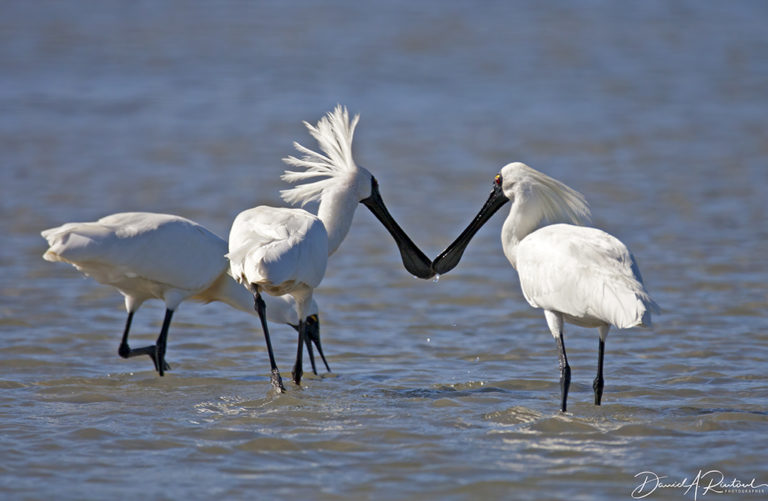 Okarito lagoon
January 1, 2016
Another impressive resident in the Okarito lagoon is the Royal Spoonbill (Platalea regia, kōtuku ngutupapa). There are six species of spoonbills in the world, but this is the only one that breeds in NZ. The long white crest feathers are only found on these birds during the breeding season. This species was never deliberately introduced into the country, and almost certainly immigrated from Australia, a flight of 4100 km (2600 miles).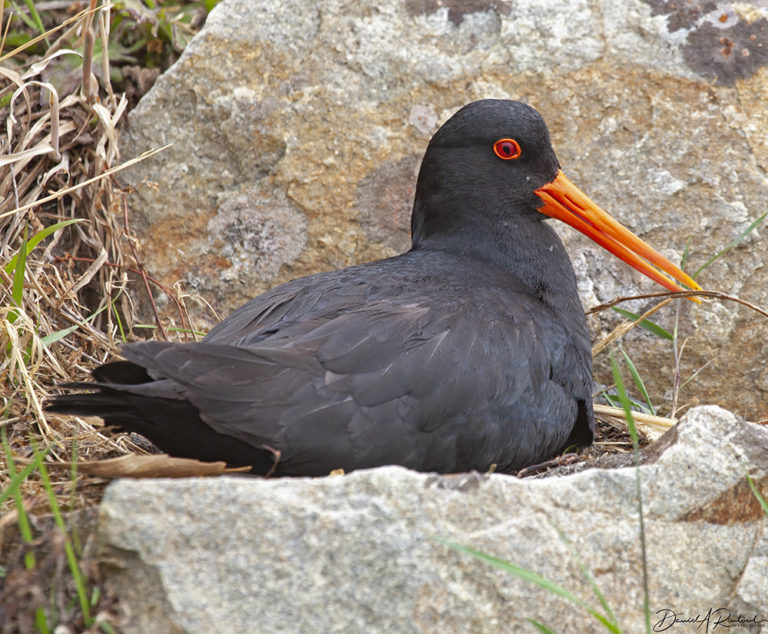 Stewart Island
December 25, 2015
Shorebirds in New Zealand include three species of oystercatchers, This striking specimen is a Variable Oystercatcher (Haematopus unicolor, torea pango), which, despite that specific epithet, comes in a wide range of color morphs. The fully dark birds like this one are more common in the southern part of the country. The dark flecks that make the bird's iris look oddly misshapen are mostly found in female birds.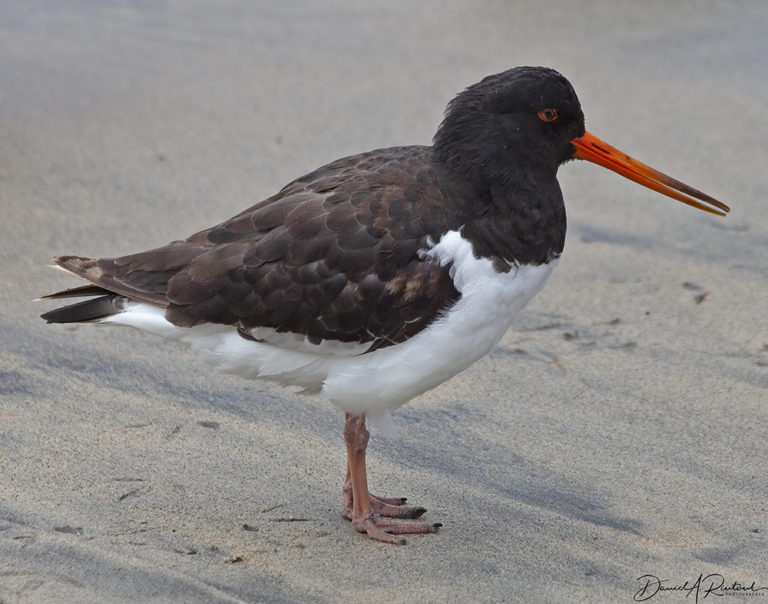 Stewart Island
December 25, 2015
The other common oystercatcher is the South Island Pied Oystercatcher (Haematopus finschi, torea), which is very similar to other species of oystercatchers that you may have seen in North America or in Europe. These are found in coastal regions as well as in pastures, even high up in the Southern Alps!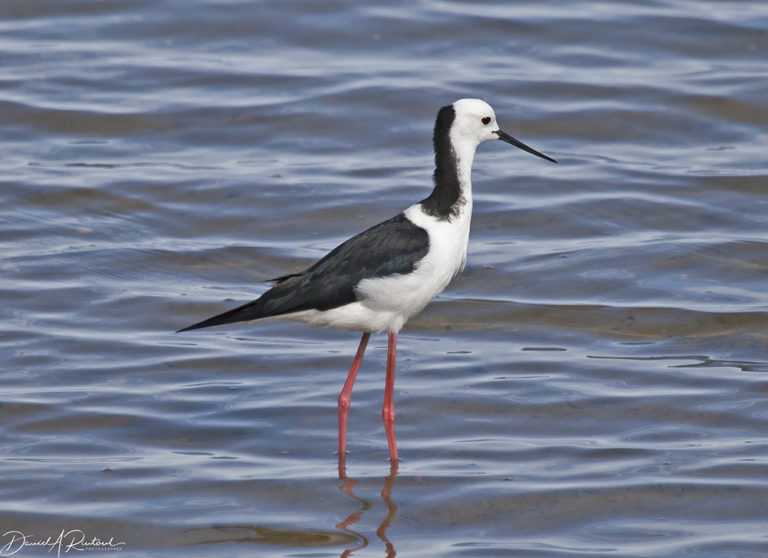 Golden Bay
January 10, 2014
The Pied Stilt (Himantopus himantopus, poaka) found in New Zealand is a subspecies of the widespread cosmopolitan species known as Black-winged Stilt. Other subspecies can be seen in Europe, India, Africa and much of Asia. This is also one of the species that was not found in New Zealand historically (based on fossil and midden records), but immigrated on its own, probably from Australia, sometime in the 19th Century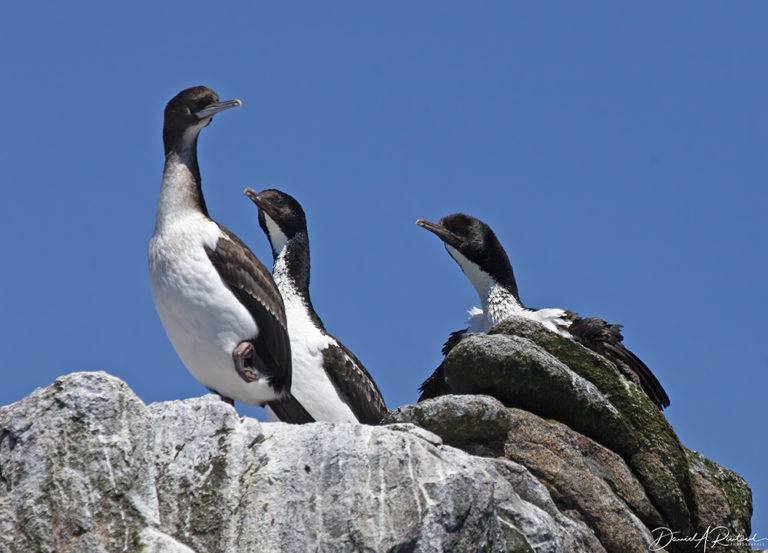 Stewart Island
December 27, 2015
New Zealand has lots of birds that we call cormorants and that they call shags. These are Stewart Island Shags (Leucocarbo chalconotus, kawau), one of the larger members of the family. There are two other species that look very similar, the King Shag and the Chatham Islands Shag, but these do not overlap geographically with this one.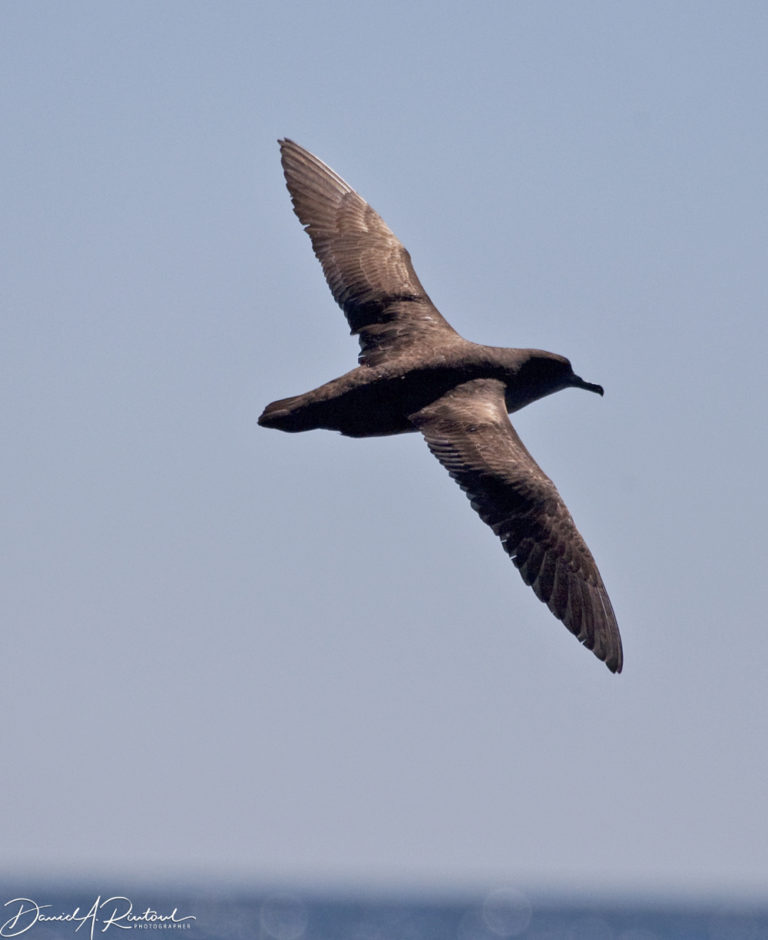 Kaikoura
January 6, 2014
Not all birds found in New Zealand are endemic, or even rare. This Short-tailed Shearwater (Puffinus tenuirostris, aka muttonbird) might be the most numerous of all the shearwater species (37 in all). They breed on various small islands south of Australia, and annually migrate to the Arctic Ocean before returning to the Southern Hemisphere for the breeding season. Lots of frequent-flyer miles for these guys.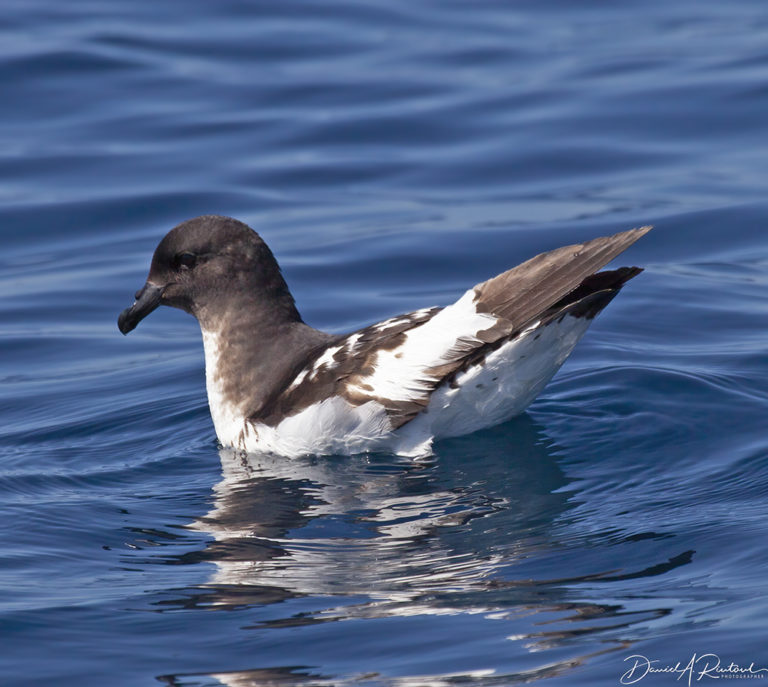 Stewart Island
December 27, 2015
Another cosmopolitan seabird is this Cape Petrel (Daption capense), which is familiar to anyone who has ever been on an ocean in the Southern Hemisphere. This bird is also known as the Pintado (painted) Petrel, christened with that name by Spanish sailors because of its unique black-and-white markings.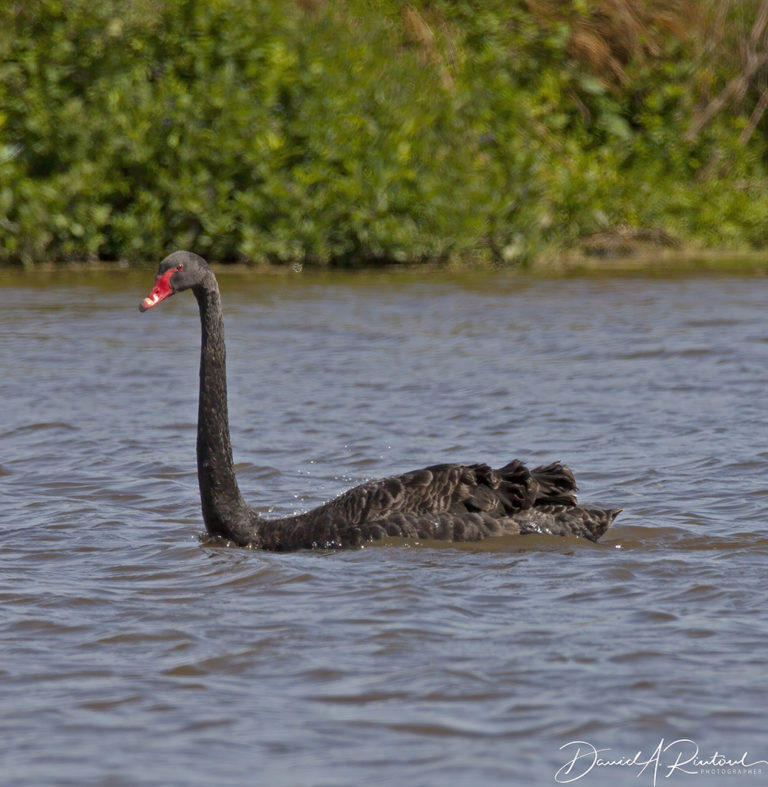 Christchurch
December 30, 2015
Black Swans (Cygnus atratus, kakianau) are more usually thought of as Australian birds, but they are also common in New Zealand. Fossils and bones found in Maori middens indicate that they were present prior to European colonization of the country, but were no longer extant at the time the colonists arrived in the early 19th century. They were re-introduced in the 1860s, and their populations may still be occasionally supplemented by immigration of wild birds from across the Tasman Sea.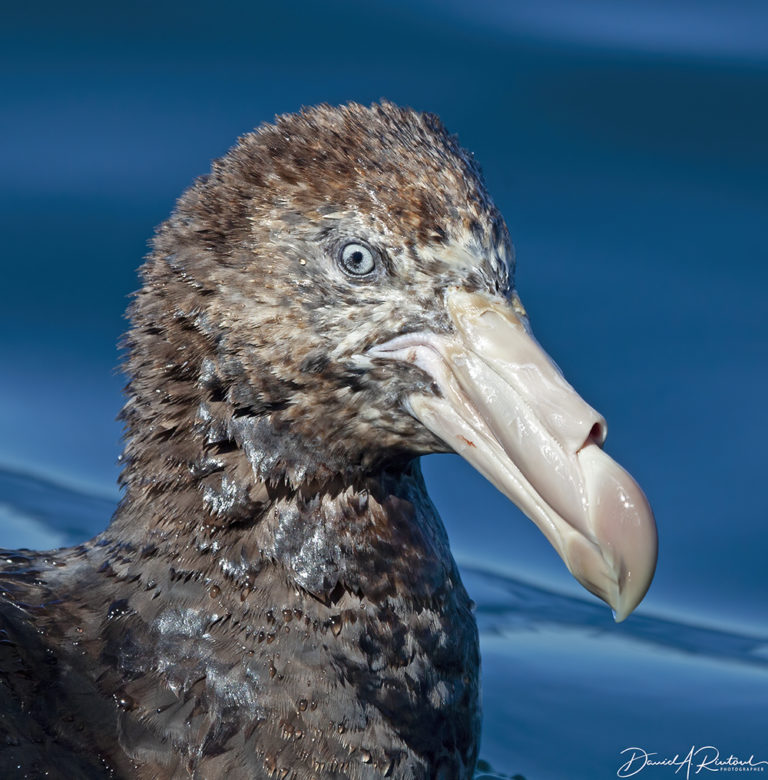 Kaikoura
January 6, 2014
Finally, one of the more imposing seabirds in the Southern Hemisphere is the Northern Giant Petrel (Macronectes halli, pangurunguru). This is the largest petrel in the world, and is the size and weight of the small albatrosses (mollymawks). They are aggressive feeders, fighting over scraps of chum on pelagic birdwatching trips, as well as just plain scary-looking! An apt bird to end 2020 with, I suppose.
Hope you enjoyed this excursion to the Antipodes, and I do urge one and all to brave that 12-hour plane ride sometime in the future so that you can see New Zealand for yourself. It is well worth it!