On the Road is a weekday feature spotlighting reader photo submissions.
From the exotic to the familiar, whether you're traveling or in your own backyard, we would love to see the world through your eyes.
It has been a couple of weeks since we saw the first part, so here's a link to Road Trip 2006, Part 1.
Origuy
This is the second set of pictures from my August 2006 road trip. After leaving Wyoming, I went to Denver for a couple of days of sightseeing and then on to Buena Vista. It is a small town in central Colorado, in the shadow of the Collegiate Peaks. I spent a couple of days there at an orienteering event and then started back west. On the way, I stopped at Mesa Verde and Grand Canyon National Parks. The first four pictures are just scenes along the way.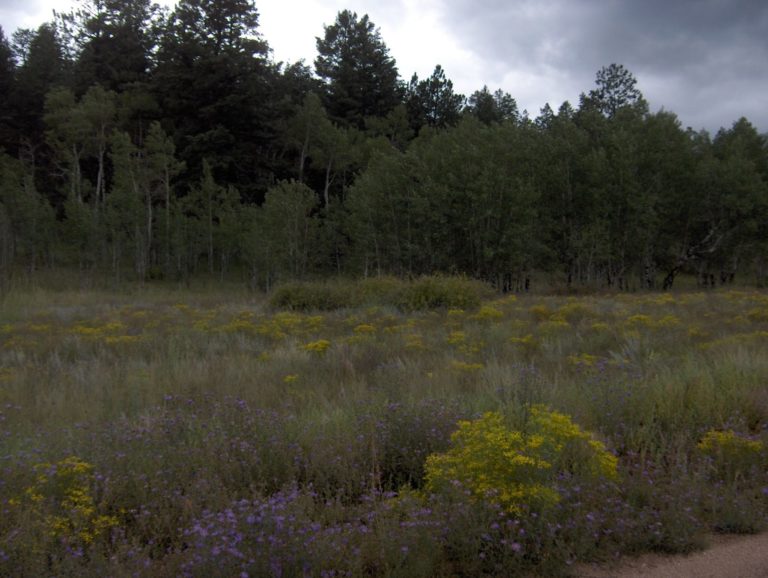 Buena Vista, CO
This is just a shot I took of a meadow by the road to one of the orienteering events.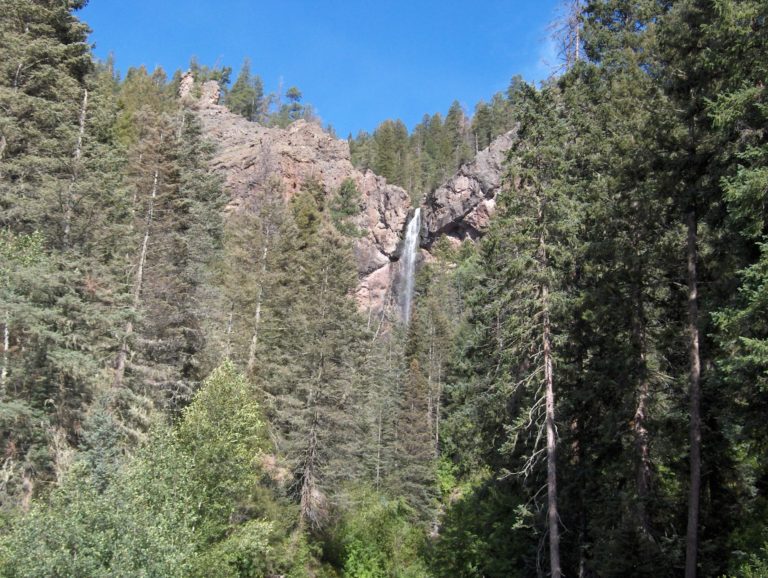 South-central Colorado
A waterfall along the highway. Hard to say where this is, but probably somewhere in the Gunnison National Forest.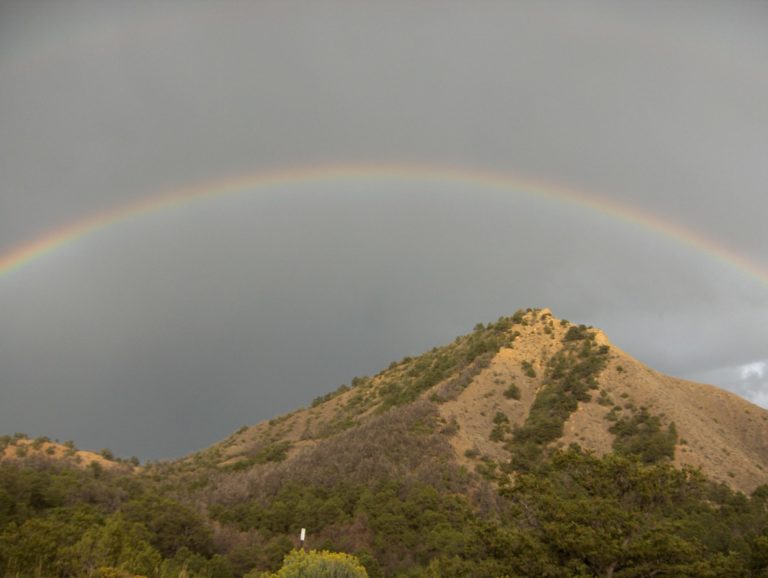 South-central Colorado
Further on the way. The terrain is drier and the vegetation sparser. I just happened to catch a rainbow from a passing storm.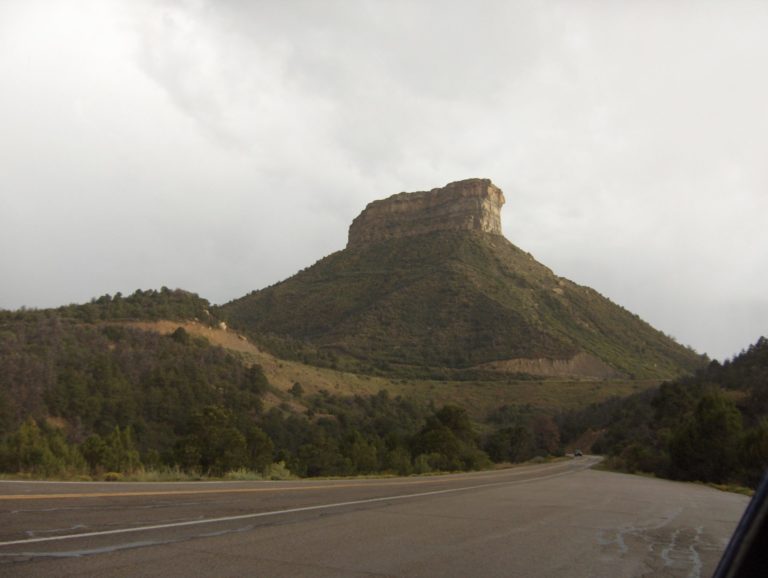 Southern Colorado
Now I'm fully in the desert. This is from Highway 160, near Durango. There were formations like this all around.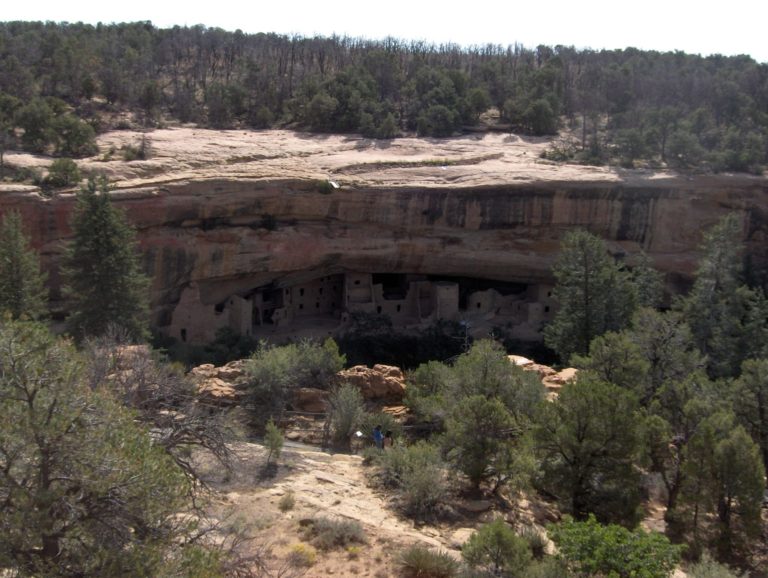 Mesa Verde National Park
One of the largest cliff dwellings in Mesa Verde National Park. I believe this one is called Spruce Tree House.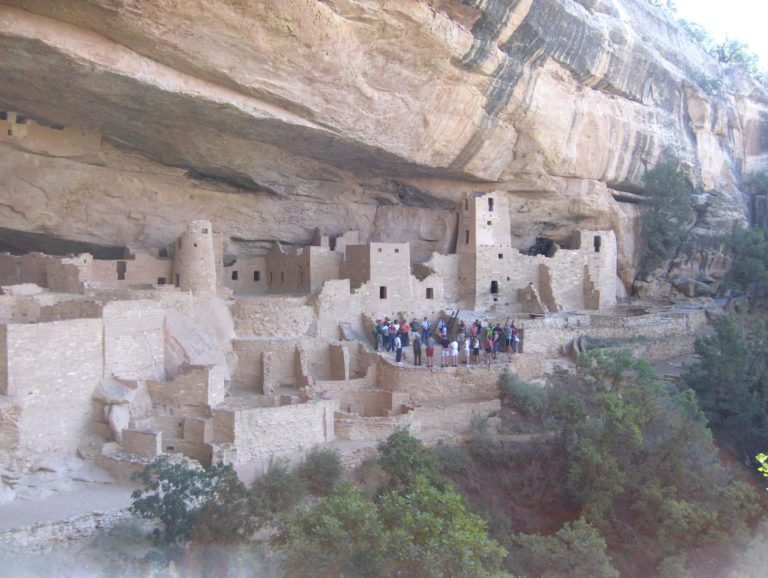 Mesa Verde National Park
I believe this is the largest cliff dwelling, the one called Cliff Palace. The people are a tour group looking down into a kiva. Kivas are round underground rooms used primarily for ceremonial purposes. The Hopi people still use them.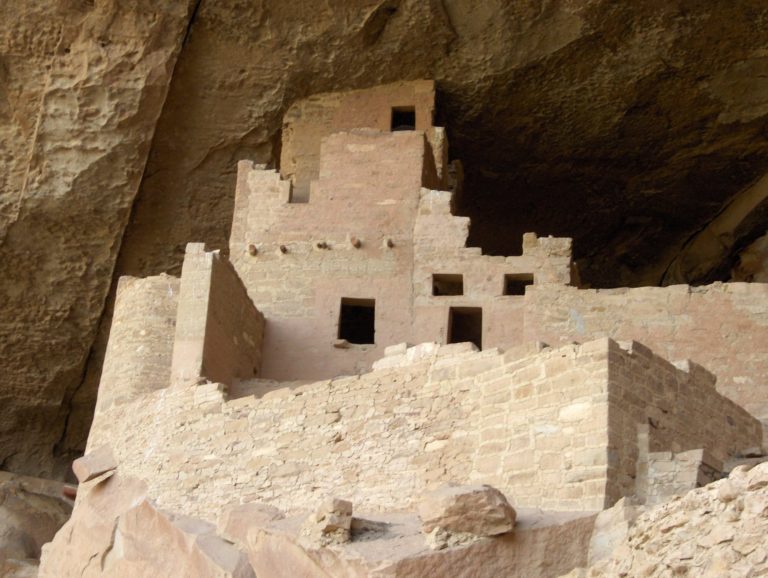 Mesa Verde National Park
A closeup of a structure in Cliff Palace.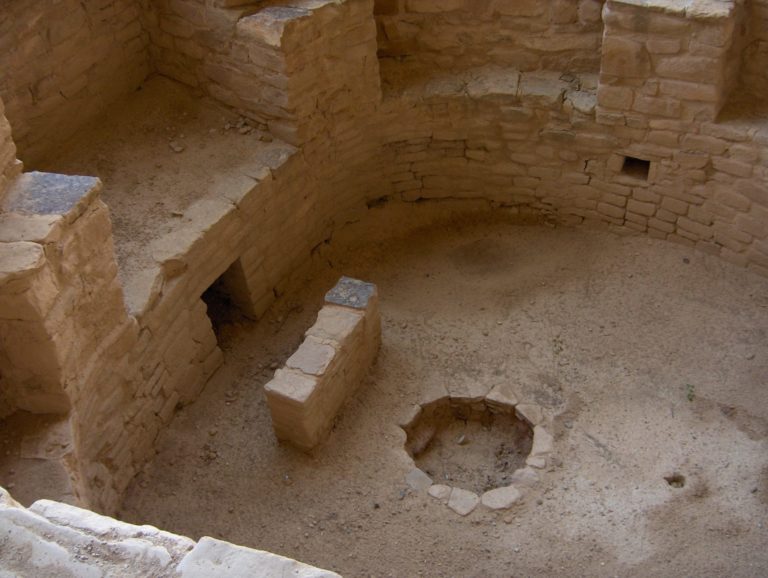 Mesa Verde National Park
Looking down into a kiva. The hole lined with stones is a firepit; the small hole next to it is called a Sipapu, a Hopi word for "place of emergence." According to Hopi oral tradition, this hole represents the place where Ancestral Pueblo people emerged from the previous world to this one. Source