On the Road is a weekday feature spotlighting reader photo submissions.
From the exotic to the familiar, whether you're traveling or in your own backyard, we would love to see the world through your eyes.
Mike in Oly
Washington State is rife with incredible natural wonders, but one of the more iconic ones is Mt. St. Helens. It's eruption in 1980 killed dozens, affected tens of thousands and fascinated millions. It was a boon to science as well, offering a smorgasbord of data in its wake, and remains a focus of study today. Just a couple hours drive for me, it is a favorite destination for day hikes and photography, and to take out-of-town visitors. Here are a selection of photos I've taken there over the years.
Mt. St. Helens, WA
A view from the Hummocks trail. One of my favorite hikes in the area, it is only 3 miles and covers some really interesting terrain and offers nice views of the mountain.
Mt. St. Helens, WA
Another shot from the Hummocks trail. The hummocks are a landform that used to be the mountain. They are the mass that was blown off and landed here so everything growing on them has colonized new ground.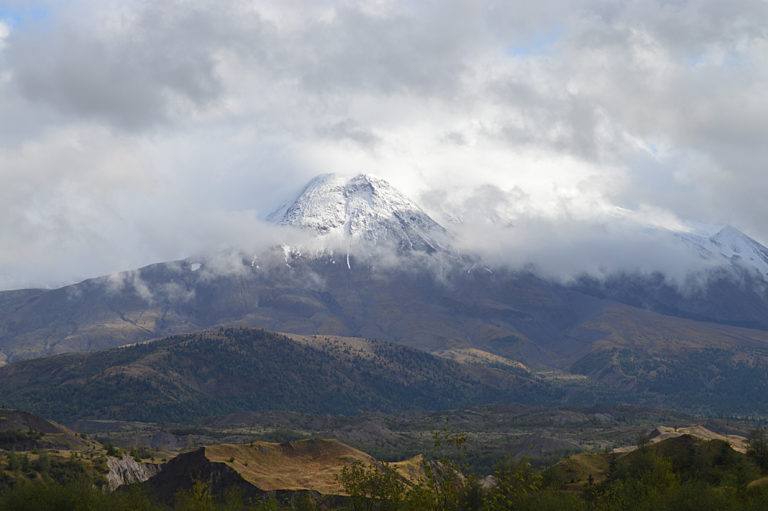 Mt. St. Helens, WA
St. Helens shrouded in fog.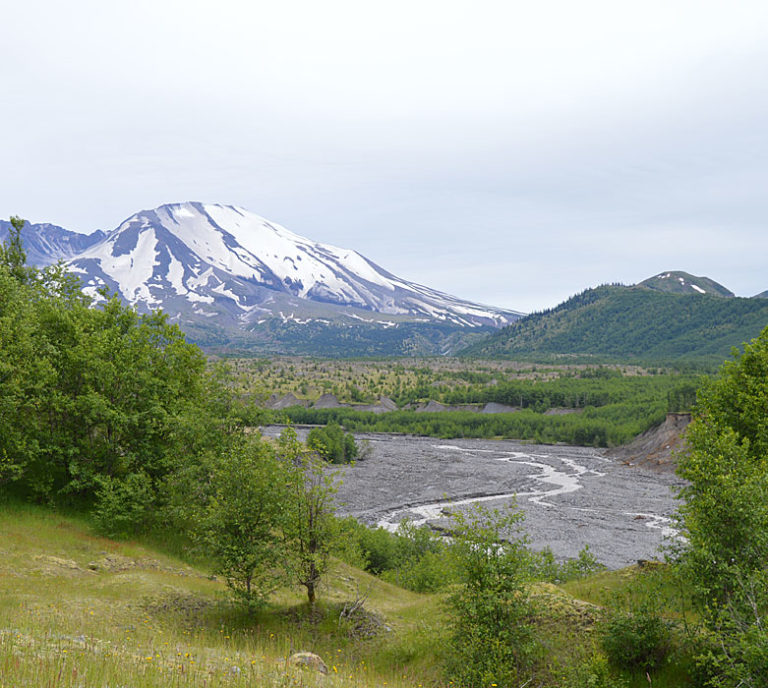 Mt. St. Helens, WA
A view from above the Toutle river. You can see all the material that is still being moved downstream by water. A process that has just begun and will continue for centuries. Mitigation efforts have been made to try and keep a flood of loose material from hitting the Columbia River and disrupting shipping lanes, but it is only a matter of time before mother nature has her way.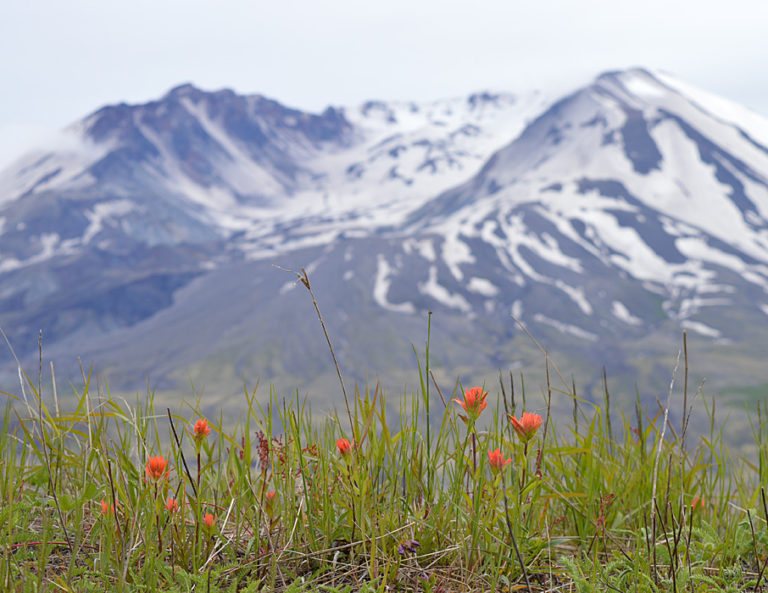 Mt. St. Helens, WA
The wildflowers here are lovely. Not as profuse as the meadows of Rainier, but just as welcome with their splashes of color amidst the rubble.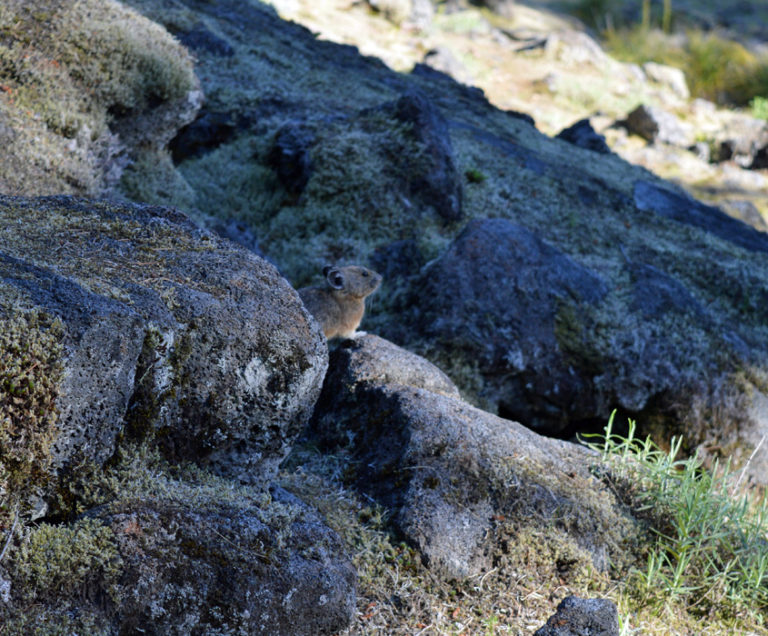 Mt. St. Helens, WA
Along with the plants returning, the animals have also come back. Pikas are at home anywhere there is a rocky slope and plenty of wildflowers to harvest for hay.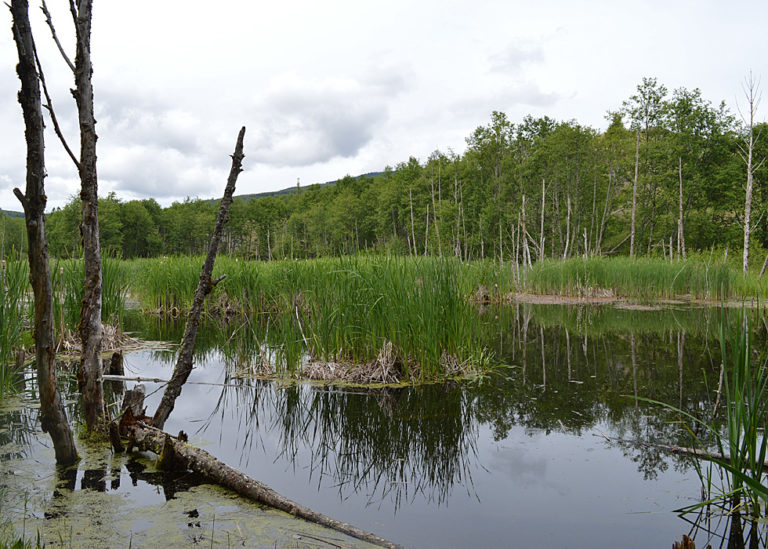 Mt. St. Helens, WA
Beaver have moved in and created ponds, offering new types of habitat for other animals and plants.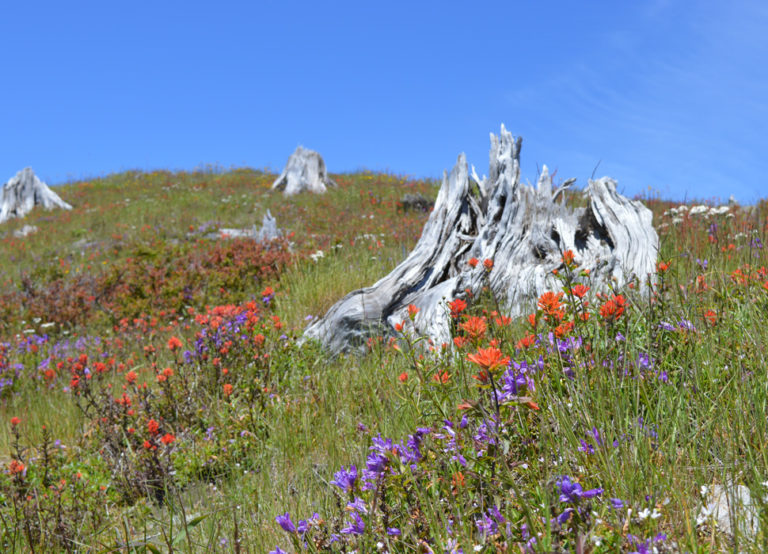 Mt. St. Helens, WA
It is fascinating to see new biomes take over where once ancient forests stood. Their bones are still visible and the scars on the land abound while nature creates fresh life to fill the space created by the destruction.