On the Road is a weekday feature spotlighting reader photo submissions.
From the exotic to the familiar, whether you're traveling or in your own backyard, we would love to see the world through your eyes.
All good things must come to an end.  Captain C, thanks for taking us along on your trip!  ~WaterGirl
Captain C
We come to the end of the journey. The day after the baseball game was my last full day in Japan; I went to the Ota Museum and wandered around Shinjuku and Shibuya for a bit, before spending the evening hanging out with C. The next day, I went to the lovely Shinjuku Gyo-en National Garden in Shinjuku, before departing by train to Narita and leaving Japan at 6:20pm on Friday, arriving back at JFK at 6:15pm that same Friday. All in all, one of the best trips of my life and one I hope to repeat (with different specifics; I'd like to see Hiroshima, Kobe, Nara and/or Hokkaido if possible).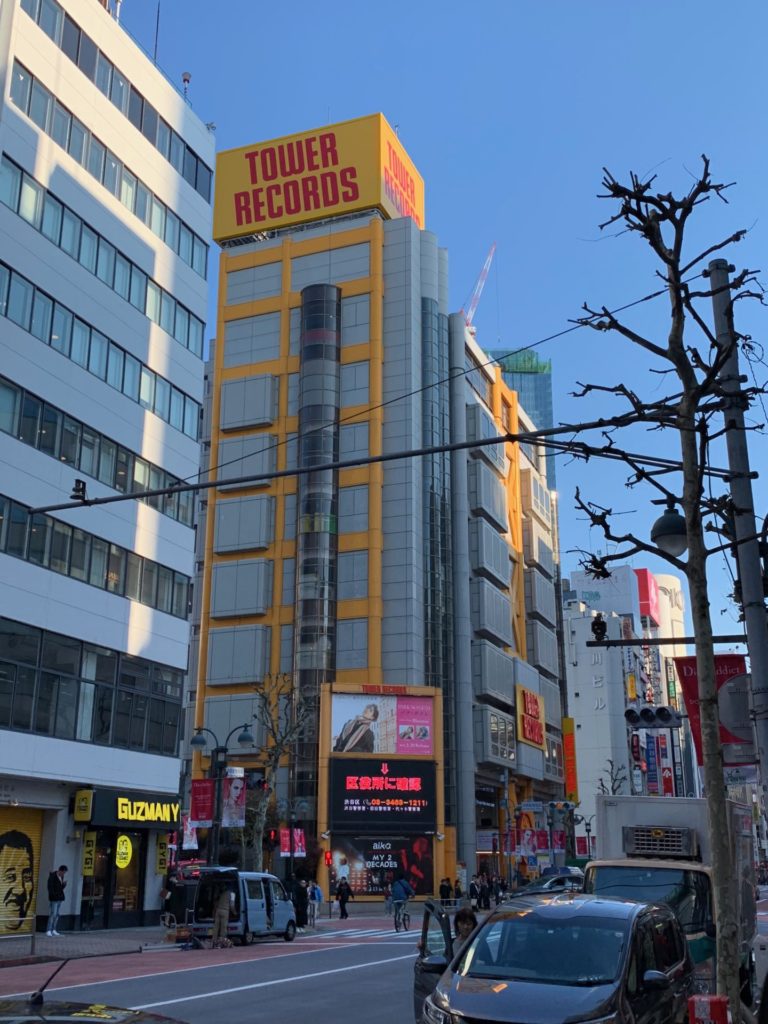 Shibuya, Tokyo
April 3, 2019
While Tower Records is a late, lamented chain here in the US (and in most of the world), in Japan it survives, as their Japanese unit was sold off a few years before their bankruptcy. This particular one is eight stories high, and as I discovered when C and I visited it earlier in the trip, has an entire floor dedicated to K-Pop, and another to J-Pop. We went to the floor which had various Jazz, Blues, World, and Electronic music and spent some time there. As with Los Apson, I showed great restraint and only purchased 3 CDs (albeit 2 of which were 3-album sets): A 3-disc set by the Sun Ra Arkestra, a 3-disc set by Bill Laswell (including some Material), and a collaboration by Bugge Wesseltoft and Prins Thomas.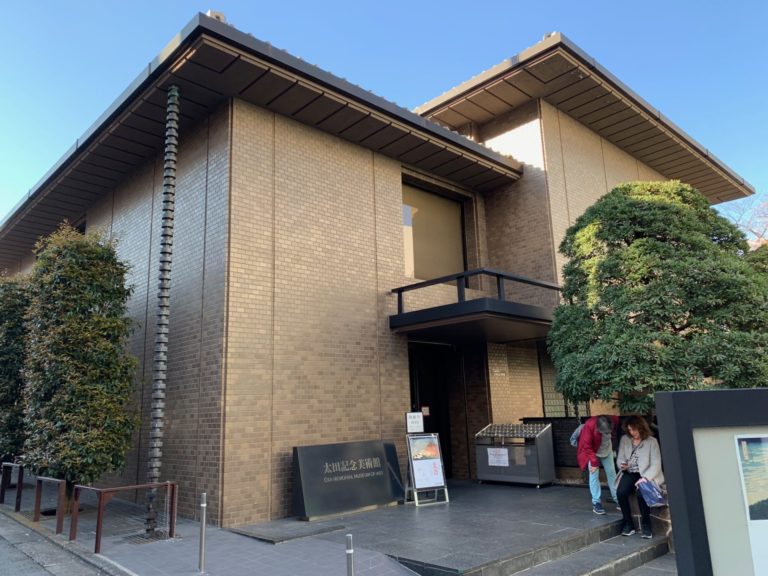 Ukiyo-e Ōta Memorial Museum of Art, Tokyo
April 4, 2019
The Ota Museum houses the late Ota Seizo 12,000-piece Ukiyo-e (woodblock print and painting, popular from the late 17th to the late 19th centuries) collection, and presents them on a rotating basis. C and I lucked into going on the first day of their Hokusai exhibit (which is often off being shown in various places around the world); in addition to the famous Great Wave off Kanagawa, there were many pieces from his various Mt. Fuji series and other work, and also a little exhibit on how the prints were made. No photos allowed in the museum, which was probably for the best, as we could just enjoy and absorb the art.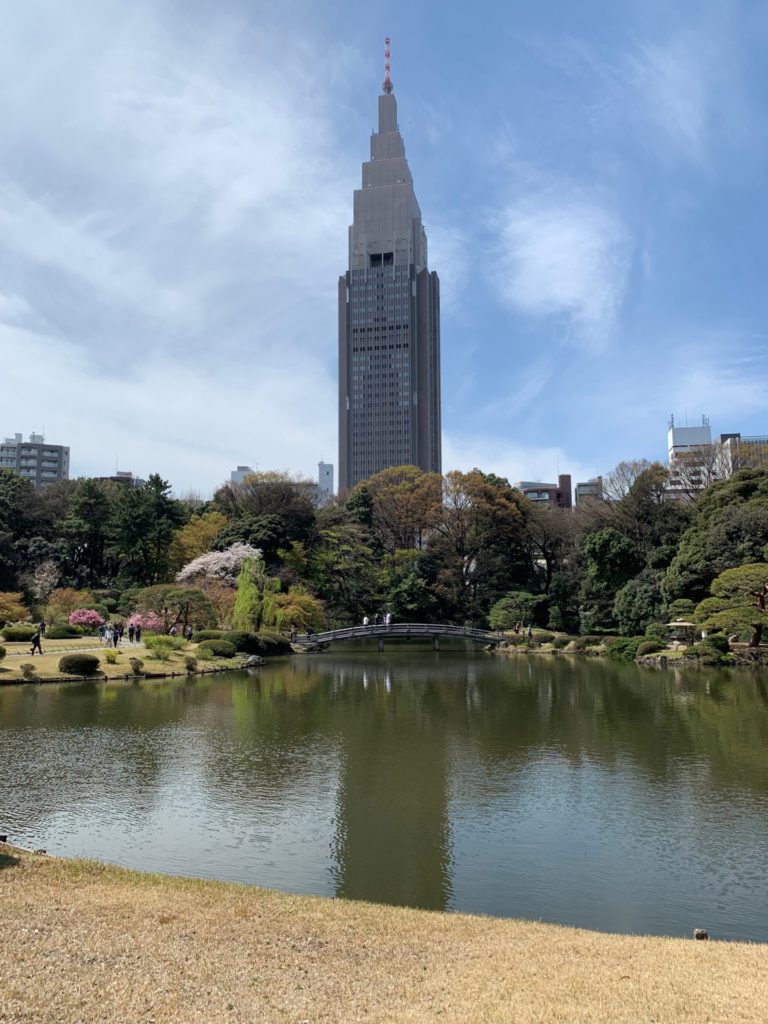 Shinjuku Gyo-en, Tokyo
April 5, 2019
This is the NTT Docomo Yoyogi Building as seen from Shinjuku Gyo-en. It's a nice looking building which appears to have the Empire State Building and Chrysler Building as its parents.
The Shinjuku Gyo-en contains several garden styles in it; Formal French and English, Traditional Japanese. There's a Cherry Tree grove (it was the tail end of blossom season that day) and a few other things as well. The last five photos after this one are all from this lovely place.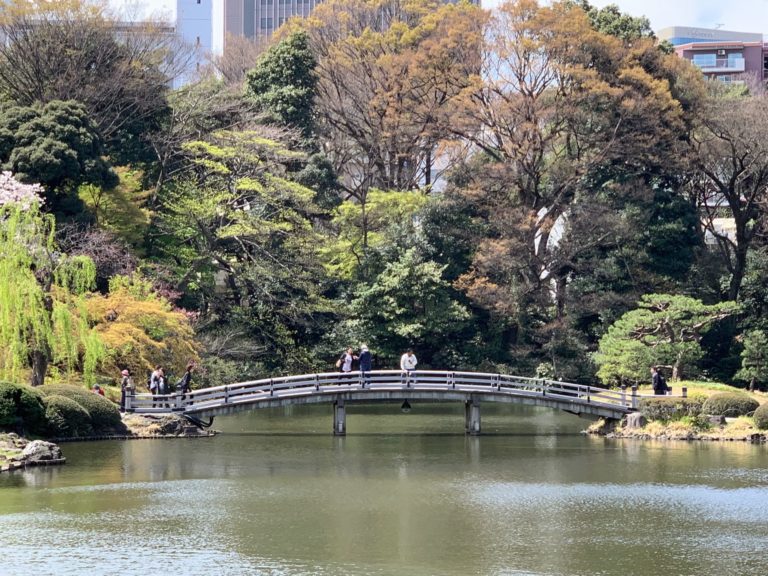 Shinjuku Gyo-en, Tokyo
April 5, 2019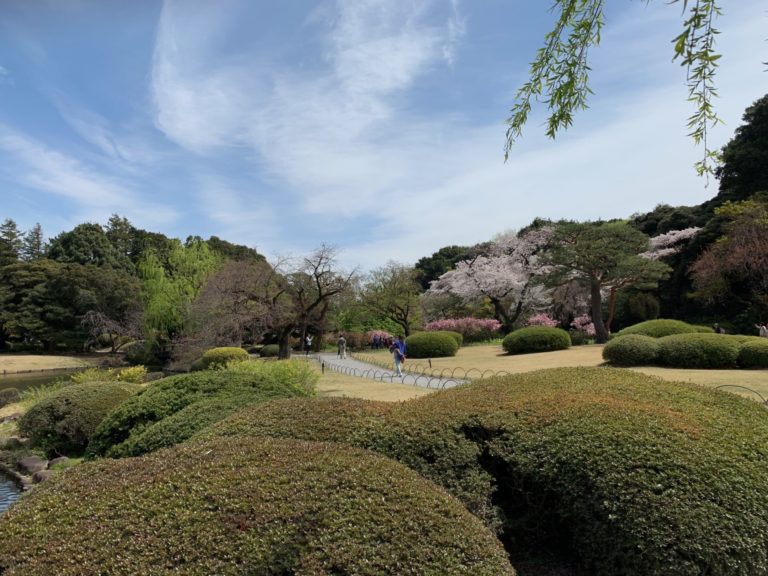 Shinjuku Gyo-en, Tokyo
April 5, 2019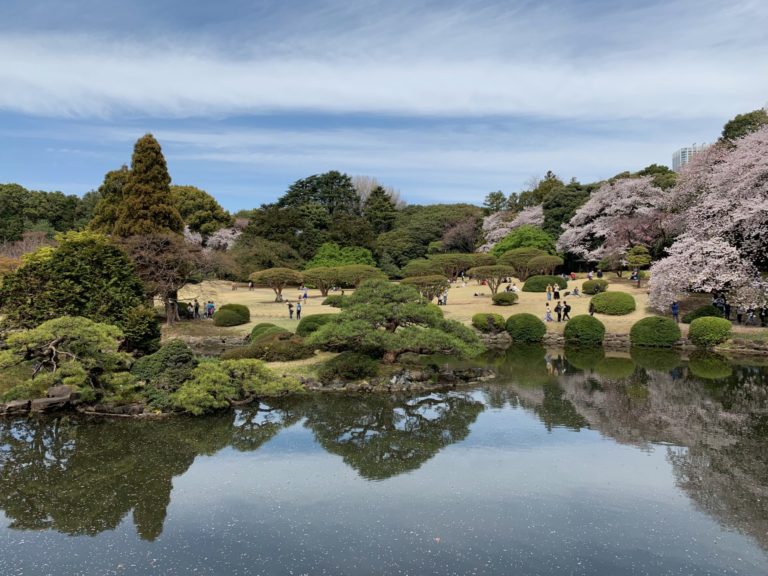 Shinjuku Gyo-en, Tokyo
April 5, 2019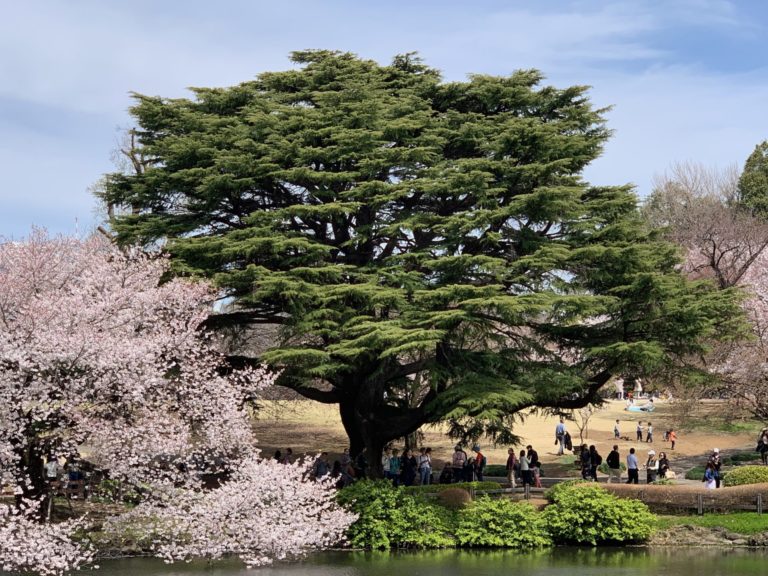 Shinjuku Gyo-en, Tokyo
April 5, 2019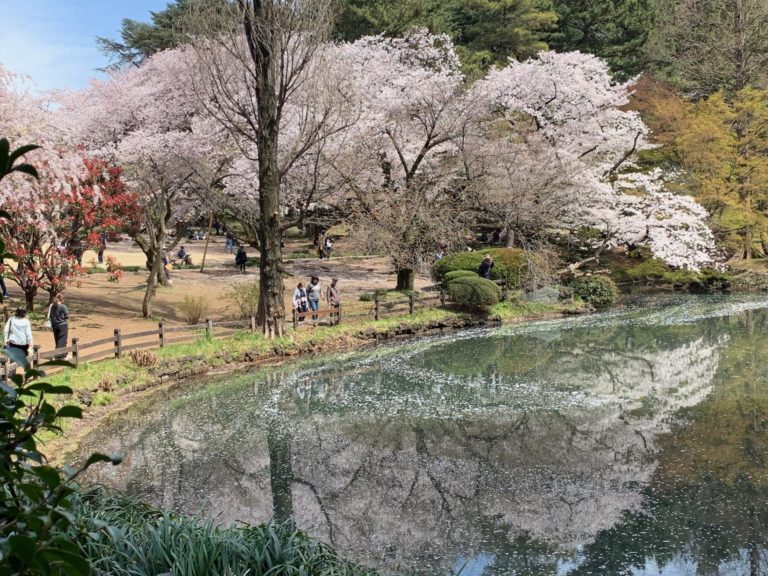 Shinjuku Gyo-en, Tokyo
April 5, 2019